---
January 8, 2013 11:04 AM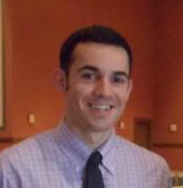 Profile: Alex Delvecchio
Data breach
,
health care data breach
,
hhs
,
medicaid
,
patient data security
The Department of Health and Human Services (HHS) announced the first settlement involving a data breach affecting fewer than 500 patients has been paid by Hospice of North Idaho. The breach, which occurred in June 2010, was a...
August 16, 2012 3:19 PM
EHR
,
EHR security
,
HIPAA Compliance
,
HIPAA security
,
patient data security
Finally, someone decided to ask patients how they feel about EHR security, or how much they trust their providers' EHR systems. No consultants, regulators or blue-sky technologists were allowed in this survey. Health IT distributor CDW Healthcare surveyed 1,000 patients (age and...
---
---
---
---
---
---
March 16, 2011 1:00 AM
Data breach
,
HIPAA
,
patient data security
,
PHI
Setting aside the somewhat nebulous costs of Health Insurance Portability and Accountability Act (HIPAA) enforcement and the negative publicity involved with data breaches, we can still say definitively that the cost of a health care data breach is rising. How much? It costs $20,663 to resolve a...
---
---
---