---
---
January 8, 2013 11:04 AM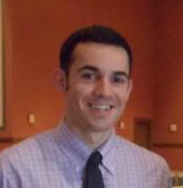 Profile: Alex Delvecchio
Data breach
,
health care data breach
,
hhs
,
medicaid
,
patient data security
The Department of Health and Human Services (HHS) announced the first settlement involving a data breach affecting fewer than 500 patients has been paid by Hospice of North Idaho. The breach, which occurred in June 2010, was a...
---
---
November 1, 2011 9:55 AM
EHR
,
EHR adoption
,
HIE
,
medicaid
,
medicare
Liability concerns among physicians is a key issue when it comes to implementing electronic health record (EHR) systems since workflow changes undoubtedly occur. However, Medicare and Medicaid physicians who've gone through implementation could be in line for protection if those concerns...
---
---
May 18, 2011 11:42 AM
accountable care organization
,
ACO
,
ATA
,
CHIME
,
CMS
,
EHR implementation
,
HIE
,
medicaid
,
medicare
,
PQRI
,
Telemedicine
Whether you agree with the health IT CIOs comprising the College of Healthcare Information Management Executives (CHIME) or not, you've got to give them props for not holding back in their comments to the Centers for Medicare and Medicaid Services (CMS) regarding the agency's proposed accountable...
---
---
January 12, 2011 12:00 AM
CMS
,
EHR
,
EHR incentive
,
EHRIP
,
Louisiana
,
medicaid
After opening its doors to register doctors and hospitals for the first week of meaningful use electronic health records (EHR) incentives, Louisiana state HIT coordinator Zachary Jiwa reported that 50 providers registered for funds. Of the total, 46 were doctors, and four were hospitals. The state...
---
January 5, 2011 12:00 AM
blumenthal
,
CMS
,
EHR
,
EHR incentives
,
EHRIP
,
EMR
,
medicaid
,
medicare
,
ONC
Turning the calendar over to 2011 means it's a whole new ballgame, both for NFL players -- who have finished their regular season and are about to embark on their playoff march to the Super Bowl -- and for physicians planning to reap Electronic Health Records Incentive Program (EHRIP) funds from...
---