---
December 10, 2015 12:14 PM
ACO
,
medicaid
,
Medicare payments
,
Wearable devices
Health insurance payers are accelerating their move to value-based payments at a remarkable rate, according to a


RSS Feed

Email a friend
December 8, 2015 11:37 AM
health IT standards
,
HIMSS
,
HITECH Act
It's difficult to predict how adopting health IT will change an organization's productivity or quantify how well a technology measured up to its expectations. The Healthcare Information and Management Systems Society (HIMSS) hopes to demystify that process and assign a
---
May 13, 2015 1:43 PM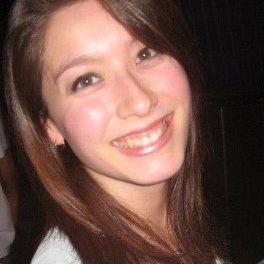 Profile: Kristen Lee
Health IT
,
health reform
,
healthcare CIOs
CIOs must be able to clearly communicate and demonstrate the business value of the IT services they provide, Barry Runyon, research VP at Gartner Inc. who focuses on healthcare provider research, wrote in a report. He...
---
May 5, 2015 2:05 PM
EHR
,
EHR adoption
,
EHR standards
,
EHR usability
,
HITECH Act
,
Reboot
A member of a Republican group that previously targeted the meaningful use program has crossed party lines to work with Democrats on a mission to improve the use of EHRs. Lamar Alexander (R- Tenn.), chairman of the
---
---
June 4, 2014 1:59 PM
HITECH Act
,
Karen DeSalvo
,
ONC
The Office of the National Coordinator for Health IT is consolidating 17 offices down to 10 that will report to the National Coordinator for Health IT,
---
August 14, 2013 11:00 AM
EHR safety
,
medicare
,
Medicare payments
,
medicare reimbursement
,
sequester
CMS has issued a request for public comment on how to create "the most appropriate" policies for disclosing individual physician Medicare reimbursement payment data. Earlier this year, A Florida federal district court lifted an injunction from 1979 that prevented the Department of Health,...
---
July 18, 2013 10:58 AM
ACA
,
Aetna
,
CarePass
,
Google
,
health insurance
,
health insurance exchange
,
health reform
,
HIPAA
,
HIPAA omnibus rule
,
HIPAA security
,
HIX
,
mHealth
,
NSA
,
phr
,
PHRs and patient engagement
Last month, Aetna Inc. launched CarePass, a smartphone mHealth app that aggregates and dashboards data from many popular personal health and fitness apps such as FitBit, Jawbone, Lose It! and RunKeeper. The insurer's Vice President and CarePass lead Martha Wofford told SearchHealthIT that services...
---
---
May 30, 2013 3:52 PM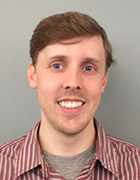 Profile: Ed Burns
EHRs
,
health reform
,
Meaningful use
A lot of doctors don't like being EHR mandates. This is why proponents of the meaningful use program like to argue that the rules are not mandates. Physicians are free to...
---