---
January 4, 2017 2:36 PM
Cerner
,
EHR
,
Epic
I caught up with Intermountain Healthcare CIO and vice president Marc Probst at the CHIME16 Fall CIO Forum and got a chance to ask him about Intermountain's role in what is one of the biggest EHR implementations ever. And no, it's not the installation of


RSS Feed

Email a friend
---
March 4, 2016 12:38 PM
Cerner
,
Epic
,
HIMSS
,
Interoperability
At times, it was hard to distinguish between the blinking slot machines on the dazzling casino floor of the Sands Expo and Convention Center and the tech-stocked booths of the country's biggest health IT event. This year's edition of the annual conference and exhibition of the Healthcare...
---
---
---
October 27, 2015 12:01 PM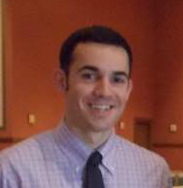 Profile: Alex Delvecchio
athenahealth
,
Cerner
,
Epic
,
health information exchange
,
HIE
,
Interoperability
,
KLAS
,
ONC
As the healthcare industry labors to achieve better interoperability, some providers are pointing fingers at their peers. Nearly every healthcare provider says it's willing to share clinical information with other providers, but noticeably fewer providers believe the reverse holds true. Nearly...
---
June 24, 2015 1:12 PM
Epic
,
HL7
Despite the continued absence of health IT's biggest name, the CommonWell Health Alliance, a vendor-backed interoperability group, keeps growing. EHR giant
---
June 17, 2015 3:34 PM
athenahealth
,
Cerner
,
cloud EHR
,
EHR adoption
,
Epic
,
mckesson
,
Practice Fusion
Ryan Howard, the 40-year-old founder and CEO of cloud EHR vendor Practice Fusion Inc., certainly doesn't lack for confidence. In some ways, Howard's brash charisma...
---
---
---