---
September 7, 2016 10:11 AM
Software application developers looking to produce the 'next big thing' and make a million might also like to think about the wider social implications of the technologies that they are so fervently programming into creation. In a world gone mad with political correctness, it appears that we can still use the term 'special needs', especially in the context of special educational needs.
Oldham just told 'em
In this regard then, three former teachers today from Oldham who now work at Inclusive Technology have been recognised by the Queen for their work in special educational needs (SEN).
Inclusive develops accessible software aimed at children who have very limited voluntary movement.
The firm operates a service called HelpKidzLearn, which is a collection of software that enables young children and those with learning difficulties to play online. It is used for free by 25,000 subscribers in 148 countries.
NOTE: An enhanced version of the service is available on paid subscription for special schools around the world, with more than 70% of subscribers in 32 overseas markets.
The firm is also responsible for a software application development innovation called Eye Gaze, a product that allows immobile users to control the computer using eye movement alone.
Commercial product reengineered for good
Originally developed for behaviour marketing purposes to track the eye movement of shoppers in supermarkets and to optimise product placement, Eye Gaze was adapted by Inclusive to serve a far more worthy cause – providing children with little or no movement with a means to communicate and express themselves via a computer.
Martin Littler, chairman and CEO of Inclusive has said that many of his staff relish the fact that they are making a difference for  children and really enjoy their visits to special schools to try out new programs and devices.
"Inclusive's major 'competitor' is ignorance of the wealth of resources which can transform the learning of youngsters with severe learning disabilities (SLD), profound and multiple learning difficulties (PMLD) or those without speech who need alternative or augmentative communication (AAC).  Official recognition by Her Majesty The Queen will do much to change this," said Littler.
Inclusive Technology was started by three teachers with special needs expertise – Martin Littler, Roger Bates and Trish Hornsey. In September 1996 they began as a division of a Manchester-based computer games company. In April 1998 they led a management buyout and the current company was formed.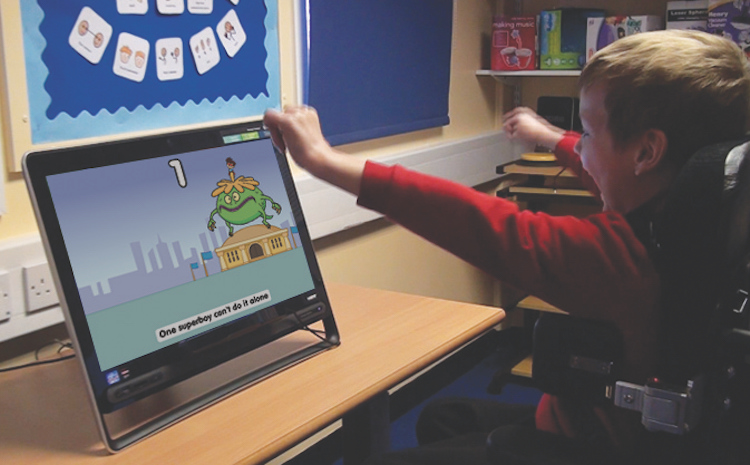 September 5, 2016 11:32 AM
The trouble with SaaS-based hybrid capacity optimisation analytics for cloud-centric software applications is that the insight offered is never quite interactive and collaborative enough, is it? Capacity optimisation analytics is just not touchy-feely enough, as a whole… not if we look at the wider trends in software which see so-called 'citizen' developers/engineers interfacing with comparatively complex technologies.
Aiming to bring some resolve and remedy to the hitherto all-too-static world of capacity optimisation analytics is Cirba. The firm has announced an update to its SaaS-based hybrid capacity optimisation analytics, Densify.com.
The new capability is called Expert Insight and is designed to provide insight, from experts… no less!
It provides users with interactive insight and guidance on risks and opportunities in their VMware or hybrid cloud environments. This insight is delivered by Densify.com's team of optimisation experts (called Densification Engineers) and is integrated in the SaaS user interface. 
Customers receive notifications of a new insight and can respond and collaborate with their Densification Engineer through Expert Insight. Along with a new simplified user interface (UI) for presenting and navigating  analysis results, the solution's new capabilities make it possible for untrained or busy users to optimise hybrid cloud infrastructure. 
"Integrating domain experts directly into our SaaS software will revolutionise how IT organisations will optimise their infrastructure. Most organisations either don't have the time or access to the right expertise to optimise capacity decisions, but with Densify.com and its Expert Insight capability, they don't have to," said Gerry Smith, CEO of Cirba.
Densify provides analytics for optimising IT infrastructure in hybrid environments including internal VMware infrastructure, Microsoft Azure, Amazon Web Services, IBM SoftLayer and VMware vCloud Air.
Its  predictive workload pattern analysis provides recommendations on how to optimise workload hosting, placements and resource allocation decisions.
The software is intended to give firms a chance to make the best possible use of internal and public cloud infrastructure resources to meet utilisation requirements, service levels and operational policy requirements while minimising infrastructure requirements and costs.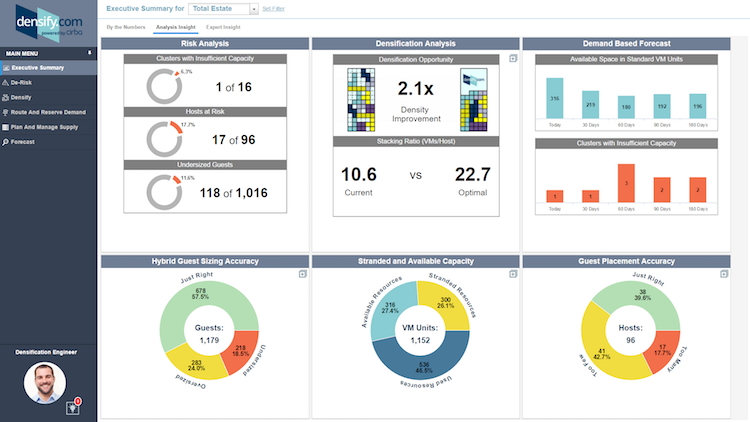 ---
September 5, 2016 8:49 AM
Data centric software application developers, software architects and all manner of DBAs and sysadmins are becoming ever more connected to the back end core of the data warehouse in an age when cloud computing and datacentre-driven application delivery has become the norm. This immutable truth has created a new awareness (even among programmers) of the need for strength and agility in backup and recovery solutions.
The coal face of code
If the above statement holds true (which it does), then we will see an increasing number of IT shops implement information management solutions closer to the coal face of code development and data throughput. This is part of the validation that firms like Veritas Technologies will be tabling as the cloud itself grows in prominence.
The firm has this month announced the release of Feature Pack 5 for Backup Exec 15, a  data protection solution for backup and recovery across virtual, physical and cloud environments.
According to Veritas, "With this new release, administrators can migrate their backup smoothly to the cloud while adhering to critical disaster recovery processes without increasing complexity. They can also improve their recovery times for virtual environments and minimise the downtime of critical services within the company."
Feature Pack 5 comes with instant recovery for VMWare and Hyper-V, a new customisable cloud connector, support for Cloudian HyperStore and SQL support.
Restoring virtual machines
Instant Recovery for VMware and Hyper-V: this feature brings so-called 'intelligent instant recovery' to (reportedly) reduce the time and complexity of restoring virtual machines on VMware and Microsoft environments.
Users can restart a virtual machine directly from the backup set and do not need to mount and transfer the data set first. The virtual machine is available within seconds and users can access the restored virtualised applications immediately.
Instant recovery also allows backup administrators to verify their disaster recovery scenarios for virtual machines without impacting the production systems. They can also test a patch on an instantly recovered virtual machine before they roll it out to critical systems.
Data volume increasing
"Managing and protecting data is becoming more challenging every day, given the rapid growth of information an organisation possesses across cloud, physical and virtual systems. Based on our recent survey of over 900 global mid-sized organisations, they expect their data volume to increase by an average of 33% over the next three years," said Mark Nutt, SVP worldwide channel at Veritas. "We are committed to continually improving the capabilities of Backup Exec for our customers and partners to help them keep pace with the growing data protection demands across complex environments."
Feature Pack 5 now includes a S3 connector that works  with storage appliances built with Cloudian HyperStore.
---
September 2, 2016 8:17 AM
Yes this is a software application development blog, but we have been looking for a software-based solution to email meltdown hell for some time now.
While the Gmail Boomerang extension is a great step in the right direction (it helps you delay your replies and manages the whole experience one level higher than the average email client)…  could a better answer come in the shape of hardware?
Upping multi-tasking abilities
Not specifically designed as a route to quelling the email hell that most journalists (or let's face it many other professions) usually find themselves in, the Logitech K780 Multi-Device Wireless Keyboard is a great way of upping your multi-tasking ability.
Rather than having to have a separate laptop nestled up next to my main iMac (which I do indeed have to) for email management, the Logitech K780 keyboard allows the user to insert both a smartphone and tablet into its docking station and (effectively) kind of create a 'triple PC' experience.
A set of distinctly 'white' buttons (Logitech calls it the Easy-SwitchTM button) on the keyboard are numbered 1, 2 and 3 to allow you to switch the keyboard's connection between main PC (or Mac), tablet and phone… or, two tablets, or two phones, if that's your kind of thing.
Installation ease, mostly
Installation and Bluetooth connection to smartphone and tablet is a breeze i.e. very intuitive, no problem at all.
Connection to desktop iMac is somewhat harder, first attempts almost seemed to work and then everything went quiet… a simple download of Logitech's own Unifying Software here http://support.logitech.com/en_us/product/unifying fixes that problem and Mac connection is fine.
"When it comes to typing we can create a document quickly and comfortably on the computer, but when answering a text message on the phone we're limited to what our two thumbs can do," said Art O Gnimh, global director of keyboards at Logitech. "Now with the K780 Multi-Device, you can type comfortably at desktop speed on all the devices that you use at your desk, seamlessly switching between them with the touch of a button."
What the PR peeps say
Here's some of the stuff from the company itself from the marketing types: the K780 Multi-Device offers quiet and responsive typing. The keys are large and carefully scooped for typing comfort and precision, while a convenient 10-key pad makes it easy to enter numbers.
An integrated rubber slot with a soft finish securely cradles a variety of mobile devices at a perfect reading angle, from smartphones to the 12" iPad Pro.
The K780 Multi-Device adapts to your devices, so whether you are using a Windows PC or iPhone, the key layout is familiar and you can even access your favorite shortcuts. With both a Logitech Unifying USB and Bluetooth Smart technology, you can choose the best way to connect to your computer, phone or tablet.
With a power-saving idle mode and an on/off switch, the K780 Multi-Device offers up to 24-months of battery life. Oh… but that power switch is very tiny and kind of hidden on the side, so look for it carefully before you decide that the Bluetooth sync doesn't work, because it probably does.
The K780 Multi-Device Wireless Keyboard is available in some stores and on Logitech.com for a suggested retail price of £74.99.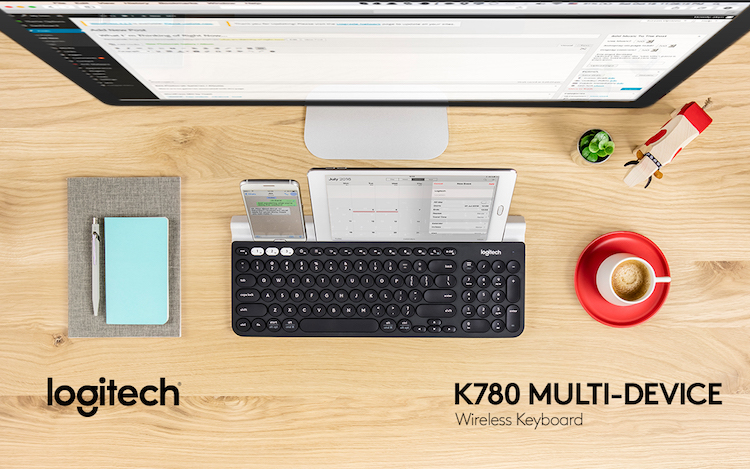 ---
September 1, 2016 11:02 AM
London-based DevOps specialist Forest Technologies has been acquired by IT services firm ECS this week. 
ECS thinks that there is "a major gap" in the enterprise market for an IT services partner with deep experience of working with FTSE 100 companies and a successful track record in implementing DevOps/Continuous Delivery projects.
That's why ECS spent the moola.
Automation nation
Founded in 2003, Forest Technologies works as a consulting partner with  vendors including Automic, AppDynamics, AWS, Docker and Puppet.
451 Research analyst Dr. Katy Ring suggests that businesses have an urgent requirement to offer digital services and that this means that their IT teams need to think like e-commerce shops and employ DevOps techniques.
"Because of this there's a huge demand for skills and expertise in this space as DevOps approaches are  increasingly deployed within traditional, large organisations who are looking to transform their businesses. ECS's acquisition of Forest Technologies shows just how quickly this market is maturing," said King.
Paul Thomson, group chief executive at ECS says that his firms existing FTSE 100 customers are looking  for direction and thought leadership as they plan, design and implement their digital transformation programmes.
Highly prized, no kidding
"This acquisition adds important DevOps and Continuous Delivery capabilities to our highly prized advisory and IT transformation services, giving us a full complement of experience, skill and expertise to help our customers build competitive advantage," said Thompson.
Andy Cureton, Forest Technologies founder and CEO (and now managing director for the ECS Digital Practice) has said that there are many large 'Mode 1' enterprises seeking 'Mode 2' levels of agility and innovation through digital transformation… and this acquisition will help make that journey more achievable.
---
August 31, 2016 9:16 AM
API platform provider Restlet has updated its Restlet Studio API design tool. The key features here work to help API developers  transition between development, test and deployment tools within the Restlet platform.
Jerome Louvel, founder and self-named 'chief geek' of Restlet explains that the software has been built as an integrated  platform for the design, testing and delivery of APIs and, crucially, also as a platform to facilitate processes that streamlines workflows  of development, QA and production teams.
"Restlet is dedicated to providing the best API DevOps platform with the strongest ecosystem. We welcome cooperation from other vendors," said Louvel.
2 million developers
The Restlet Platform for APIs is used by more than 2 million developers. Closer integration with other DevOps vendors is planned.
The new version of Restlet Studio also adds support for nested data structures. This allows developers to design the most advanced API definitions, making the API easier to organise and more scalable.
Drag-&-drop-&-point-&-click
To allow large APIs to be redesigned or enable major changes after a team review, the API elements can now be reordered with drag-and-drop. Resources, representations and operations are easily organised with simple point-and-click actions. 
"Restlet Studio is the leading cloud-based API design tool that supports all major API specification languages such as OpenAPI (fka Swagger) and RAML specifications. Restlet Studio relieves developers of the complexity of API definition languages by providing a visual designer that helps them share APIs with their entire DevOps team," said the company, in a press statement. 
Restlet Studio is freely available as a cloud application — professional versions of the Restlet Platform are charged monthly.
---
August 30, 2016 7:33 AM
In a world where we need software to 'just work' and developers know that the average user attention span is just one or two seconds, it's always pleasing to find a product with the Ronseal factor. NordVPN does exactly what it says on the virtual tin and just works.
For those 'road warrior' types about to embark upon the 'fall' tech conference season, this could be the answer to making sure you can still access EastEnders while you are in a Vegas hotel room.
BBC geo-blocks
As we know, BBC iPlayer is entirely free for those based in the UK. However, as soon as you go abroad, your iPlayer becomes geo-blocked ­ so you won't be able to catch up with your popular shows nor simply take advantage of your BBC account by watching a movie that you like.
The solution for free and borderless streaming is a VPN (Virtual Private Network) that allows you to connect to the Internet by circumventing geographical restrictions.
As NordVPN explains, a VPN service links user's computer to a server in a country of their choice via encrypted tunnel ­ so a person can appear to be in the UK, while they actually are in another country, and vice versa, simply by choosing a different VPN server location.
A VPN service like NordVPN would hide your real IP address, and substitute it with the UK IP address by connecting to a server in the UK. So when the streaming site looks at your IP, it will see the IP of the UK VPN server.
According to NordVPN, "If your VPN connection drops out, our kill switch technology instantly shuts down any site or software you specify in advance. No worries about accidental exposure of sensitive data."
The firm says it is on the only secure VPN provider that accepts Bitcoin, the world's most popular cryptocurrency.
How VPNs have changed
So yes of course there are other VPNs around and this kind of technology has been available for a while, but what the user interface focused (presentation layer) software application developer/designers at NordVPN have done is package the technology in a) a pleasing format and b) a format that is simple to use and c) easy to install.
The issue with many other VPN service providers is, arguably, that the log in pages and server choice options look long, complex and confused. We installed NordVPN and got connected inside three minutes.
Available everywhere, except Antarctica
The NordVPN network of 965 worldwide server locations is located in 51 different countries. "We cover every continent except Antarctica. But only because penguins just don't get the Internet," says the firm.
NordVPN now becomes a core 'media app' in the same sense that Gogo Inflight, VLC, Kindle, Optoma HDCast Pro, Spotify and indeed BBC iPlayer itself does.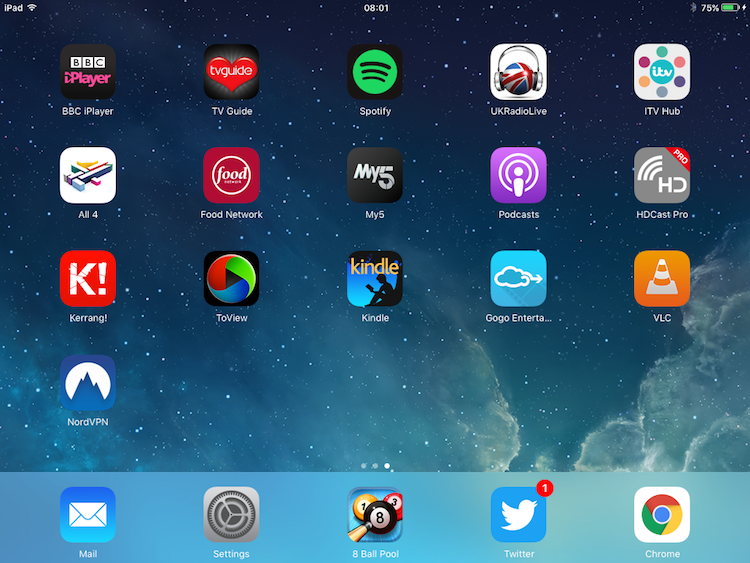 ---
August 29, 2016 11:24 AM
Known for its (arguably) superb geek t-shirts and its (arguably somewhat) cheeky company name, Splunk now makes the final preparations for its Splunk .conf2016 event in Orlando at #splunkconf16.
Now the seventh annual outing for Splunk, this event is designed to showcase the firm's technology, which is dedicated to providing real time 'operational intelligence' (i.e. search, monitoring and analytics functions) from machine-generated big data via a web-style interface.
Splunk everywhere
According to Splunk, the event will host more than 4,500 Splunk enthusiasts, partners and experts who will take part in 180 technical sessions and experience over 80 customer presentations.
"Machine data is the backbone of digital transformation and .conf2016 will be the biggest gathering of machine data professionals yet. These are real people sharing real stories about how data is driving their transformation," said Doug Merritt, President and CEO, Splunk.
Other notable speakers include Mike Stone, CIO, UK Ministry of Defense and Robert Herjavec, founder and CEO of Herjavec Group.
Learn to Splunk
Merritt also points to Splunk University, which will feature educational training sessions where attendees can learn from influential women transforming the technology industry.
Splunk University is a hands-on, lab-inspired pre-conference educational program to help Splunk users sharpen their skills with the Splunk product suite and become Splunk Certified.
Splunk University is not included in the price for .conf2016 and additional fees do apply.
Featured presentations at .conf2016 by Splunk customers include Tim Vogel, senior data scientist at Sony Interactive Entertainment (PlayStation Network): Vogel will explain how the Splunk Machine Learning Toolkit is used to identify potentially nefarious PlayStation Network (PSN) gaming user accounts at Sony Interactive Entertainment.
Women in Technology (WiT)
Splunk has initiated a formal Women in Technology (WiT) group. During these sessions, influential women who are leading the charge will teach technical sessions, including sessions on how to use data to understand and streamline cybersecurity, IT operations and business analytics processes.
Attendees who find Splunk's own brand of amusing t-shirt designs not enough for them (Ed — huh, surely that's not possible) will also be able to fill their swag bags with goodies from more than 50 Splunk ecosystem partners, including: Accenture, Amazon Web Services, Booz Allen Hamilton, Cisco, EMC, Extrahop, NetApp, Palo Alto Networks, Resolve Systems, ServiceNow, Syncsort, Tata Consultancy, ThreatConnect and Ziften.
If it's customers you're after then head to Diginomica and read Stuart Lauchlan's report here, which details work carried out at Dubai Airport, "Which selected Splunk Enterprise to create a real time airport dashboard to visualise the complex operational processes for one of the world's busiest airports.
Nice touch Splunk… the team has even provided a pre-written manager approval letter for attendees to get themselves approved for the event.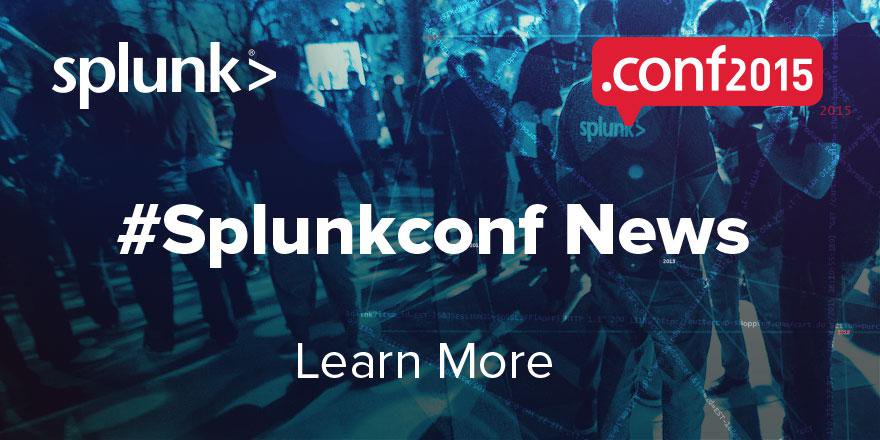 ---
August 26, 2016 9:00 AM
Shippable's continuous deployment platform has now added features including release management, multi-cloud capabilities, a declarative pipeline language and a unified view across all application pipelines.
Cobble those fragments
We know that the workflow required to get modern applications from source code to running in production is complicated and riddled with fragmented technology — Shippable's suggestion is that we need to find a way to 'cobble these fragments together' in one continuous pipeline.
But, claims the firm, homegrown pipelines are rigid, inflexible and hard to maintain.
In contrast, Shippable says that pipelines should be integrated and built to defragment and streamline the process of shipping applications.
Shippable integrates with all popular tools and cloud infrastructures, as well as technologies like Docker, AWS Elastic Container Service, Google Kubernetes, Microsoft Azure Container Service, Joyent Triton and Apache Mesos DC/OS.
Key features in the new platform:
Application release automation: Semantic versioning of applications is built-in with complete control over deployment of versions to dev vs. test vs. prod environments. Deployments can be automatic or with an approval gate.
Declarative pipeline language: The entire process of shipping software is expressed in a declarative yml configuration. This alleviates the need for imperative scripts that are fragile, error prone and hard to maintain. This language abstracts non-standardized vendor APIs into a common, human-readable configuration, making complex workflows easy to create.
Multi-cloud deployments: Leveraging declarative pipelines, the same application can be deployed into a multi-cloud or a hybrid topology with a few lines of yml configuration. This makes it very easy to implement disaster recovery across multiple clouds. Teams can also develop and test in the cloud while running their production environment on-premises without maintaining multiple deployment pipelines.
Single pane of glass: The flow of shipping software from code to production can be visualised in a unified interactive view across one or many applications in the organisation. This view is updated in real-time and errors or bottlenecks in the workflow can be quickly identified and rectified.
---
August 25, 2016 8:14 AM
Information management company Veritas holds its Veritas Vision 2016 conference (hashtag #vtasvision) on September 12-14, 2016 at the Aria Resort and Casino in Las Vegas… so what can we expect?
After all, September (and October) is core tech conference season meltdown. Technology firms clash for dates, hotel rooms and rock stars as they attempt to bring together what today (for most vendors and certainly for Veritas) is more than just a conference… today the event itself is:
a conference
an expo
a developer/data engineer learning hackathon experience
a keynote presentation stage
a networking arena
a party
Data is the new currency
Vision says that it recognises that we live in a world where data is the new currency and that its event will "foster important conversations" about the future of information management.
The event itself will focus on investments in cloud, open source and software-defined storage.
"The exponential growth of data and the resources needed to manage it are two of the most pressing issues facing businesses today," said Lynn Lucas, chief marketing officer at Veritas. "It's not just the volume of data. It's also where it resides and how it travels between private and public clouds, virtual environments and back to on premises. Businesses must have a strategy for data and information management, and Vision is the industry conference dedicated to helping organisations hear best practices from other industry leaders and fine tune their own strategies."
Veritas Vision will feature over 40 hands-on labs, with sessions focusing on topics including data protection, open source strategies, software-defined storage, copy data management, information governance and business resiliency. The week also sees more than 50 breakout sessions to interact with and learn from product managers, business leaders and solution engineers.
Keynotes from featured industry thought leaders, partners and Veritas executives will include the following:
Ana Pinczuk, chief product officer at Veritas
Bill Coleman, CEO at Veritas
Doug Laney, vice president and distinguished analyst at Gartner
John Willis, director at Docker
Kenneth Cukier, data editor at The Economist
Kirk Goldsberry, VP for San Antonio Spurs and visiting Harvard professor
Nan Boden, head of global technology partners at Google
Nate Silver, celebrity statistician and founder of FiveThirtyEight.com
Radhesh Balakrishnan, general manager, OpenStack at Red Hat
The most (deep geek) interesting section of the event planner is here veritasvisionbreakoutsessions where you can find the more gutsy sessions such as 'Getting to done with OpenStack'; 'Maximising your container success with Docker' or perhaps 'Managing unstructured data growth via software-defined storage'.
The event website is linked here… oh and the party, it's Styx, so Come Sail Away.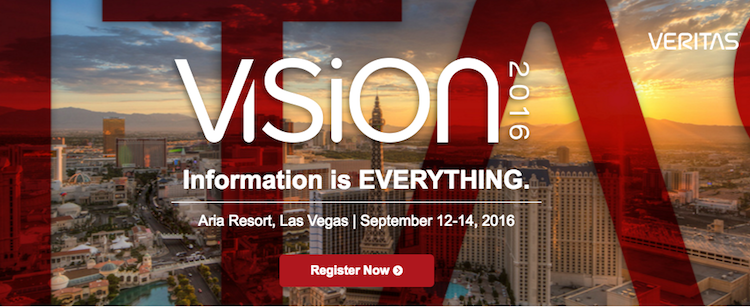 ---