---
August 2, 2010 9:01 AM
Desktop
,
ipad
,
Remote access
,
telematics
Remote access to your desktop PC might not be the first thing you hanker after when you are behind your steering wheel, but as the car stereo evolves from the 8-track, to tape, to CD, to MP3 player with built in GPS, the pace of in-car infotainment and in-vehicle telematics is seriously shifting gear.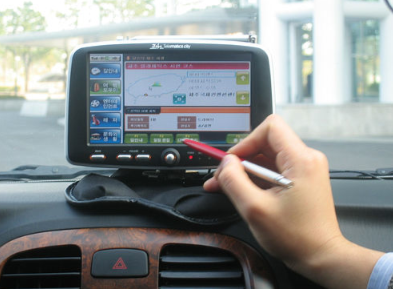 Cambridge based RealVNC's remote access technology is currently gaining interest among iPad users due to its ability to replicate a user's full PC or Mac desktop (including the ability to view Flash websites) on Apple's tablet device. But also of interest is the company's recent support of Terminal Mode, the specification proposed as an industry standard for the integration of mobile devices and applications with vehicle infotainment systems.
The Terminal Mode specification has been published by Nokia and CE4A (Consumer Electronics for Automotive), the automotive industry working group comprising Audi, BMW, Daimler, Porsche and Volkswagen.
According to RealVNC's website, "Our Mobile Solution for Automotive permits mobile devices to be automatically detected, accessed and controlled through the head unit touch-screen, bezel keys or steering wheel controls as they enter the vehicle. A key consideration for the automotive industry is the promotion and adoption of safe driving practices. Built-in mechanisms interlock vehicle speed and access to applications to meet regulatory requirements and enhance safety."
VNC Mobile Solution for Automotive, an OEM package, supports a range of in-vehicle embedded operating systems including Linux, Windows Automotive, CE, QNX, Qt, Android and other proprietary operating systems.
Cross-platform remote access and control of mobile devices and desktop computers directly from in-vehicle telematics is not featuring as top news slot on Top Gear as yet – but it's still early days.
I would suggest that this technology might need to go through one more evolution cycle before it becomes anything like digestible at the mass-market level. This system enables access to back-office systems and remote desktop machines too, all directly from the head unit. So perhaps it's best for IT administrators and data centre managers to take this technology forward to its next iteration before we start seeing HMI (Human Machine Interface) technology in the next batch of Fiat Pandas.
Having said that – I have played with the iPad version of the RealVNC system and it does exactly what it says on the tin. So it may be closer around the next bend than you think!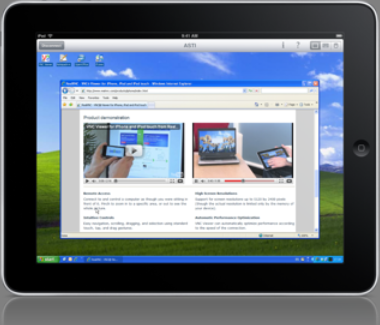 July 30, 2010 10:39 AM
APIs
,
Interface
,
Interoperability
,
iPhone
,
OS X
,
Windows Phone 7
,
WP7
In a fortnight that has seen Microsoft mobile lead Andy Lees encourage staff to write their own Windows Phone 7 (WP7) apps to help support the launch, the company is (allegedly) cooking up an employee developer program to fast-track apps made privately within Microsoft.
But is there an issue here? Will developing for WP7 be a struggle and will the weight of momentum carrying iPhone app development experience any turbulence? What would be really nice here is if all the children would agree to get along and play nicely together so that sharing (let's call it porting shall we?) would be a breeze.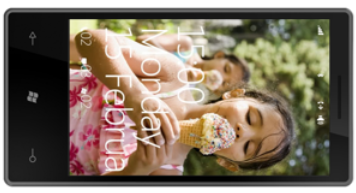 Then we'd all get more apps, more quality, more choice, more value and more interoperability. Sadly, this does not look likely.
Mobile development specialist Terence Eden works with developers on both platforms and has this to say on the subject.
"Porting apps to WP7 from iPhone is close to impossible in the traditional sense of porting. This is simply because iPhone development requires a Mac running OS X and WP7 development requires a PC running Windows Vista or Windows 7. So, essentially, I have to buy another machine and/or another operating system if I want to do both."
"While there are some coding similarities – the platforms are different enough to render porting ineffective. It really does require ground up rewrites. Of course, the same assets can be used – graphics, network APIs, sounds, etc – but the user interface guidelines are strict enough to warrant redoing many screens from scratch."
"That said, the development tools for WP7 are fantastic. The demos, tutorials and support from Microsoft are second to none. But you won't see many 'ports' of complex iPhone apps unless they're created by companies with significant resources."
So what lies on the road ahead (to coin a Bill Gates book title) for WP7 development? Well Microsoft's internal app development programme certainly has limits, the staff members are not allowed to profit from any of the development they do, as they would be in violation of their original employment contracts. So don't expect the next Twitter any time soon.
In terms of where the Windows Phone 7 sits as a device, I will defer again to Terence Eden's erudite opinion which he has expressed in his blog which you can read for yourself here on an ongoing basis.
"WP7 is the first device that I've seen which has been designed from the ground up for both work and play. It has an (unfair?) advantage working with Microsoft's range of enterprise software – OneNote, SharePoint, Outlook – as well as having the necessary range of security policies for a corporate environment. On the play side, it has total integration with Xbox and a wicked set of 3D graphics," said Eden.
As to whether the WP7 and iPhone marriage will ever flourish, I will this time defer to Rudyard Kipling, in his Barrack-room ballads, 1892:
"Oh, East is East, and West is West, and never the twain shall meet."
---
July 29, 2010 4:11 PM
Architects
,
Cloud Computing
,
Developers
,
platform
The vodka is flowing tonight in the Western Polish town of Wroclaw where IBM has partnered up with the local university to launch the country's first cloud computing centre.
Using IBM Tivoli software as the basis for a new curriculum at the university's campus, the coming term will feature over 10 courses driven by the new centre.
Despite the fact that IT architects and software programmers of all levels are still struggling with the precise fit for cloud-based resources into their own application lifecycles, IBM talking up cloud computing to be a "mainstream technology" in the eyes of its Polish customers.
Whether this is misplaced confidence or simply assuredness in its own cloud platform strategy, Big Blue has also signed an agreement with the Polish government to cooperate on the creation of a new IBM IT service delivery centre in Wroclaw.
The company clearly likes to plant its seeds in fertile soil, so chose Poland as one of the new members of its global Multipurpose Cloud Computing Center initiative, which is a programme available to all institutes of higher learning (IHL) around the world.
What else is there to say, but Nastrovia!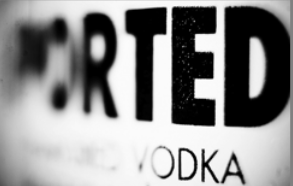 ---
July 26, 2010 10:45 AM
Databases
,
Integration
,
Real-time data
I read an analysis report this weekend by Alan Arnold who is CTO for systems management company Vision Solutions. Arnold's view of real-time data sharing is that it is a serious challenge for systems integration professionals and software developers, but that it is a challenge worth tackling.
The start reality of the disparate disconnected database today is that data is typically stored across multiple databases and multiple platforms. This means a "single data view" is hard to achieve because combining all data into one logical database presents serious formatting, transformation and consistency challenges.
But what if you could instead effortlessly replicate data from a IBM DB2 database into Sybase, Oracle, Informix and SQL databases and back again, without custom programming or large-scale integration costs ask Arnold?
Going further, what if you could then share data from one application to another in real time and could be assured that the data would be in the exact format each application and user needed? Surely this would be single data view" Nirvana would it not?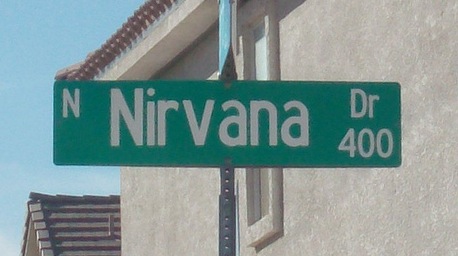 The following four paragraphs are taken verbatim from Alan Arnold's original report on this topic:
Requirements for data sharing are common in today's heterogeneous computing environment and as business users continue to demand to use their 'applications of choice', this diversity is growing. Configuring disparate databases and applications to share their data stores in real-time ranks as one of today's top IT/business alignment issues.
Traditional methods of data integration rely upon scheduled updates to move data to the centralised data store on a periodic basis. This may work for some situations, however these processes can take months to plan and implement. During that timeframe, many changes can occur in your company, your marketplace and in your IT environment, which may impact the scope of the project and lengthen the delivery schedule. These solutions also do not scale well and are slow in accommodating future changes.
In today's IT environment, critical business information often resides across a variety of operating systems and databases within the enterprise. Frequently, portions of the data contained in each of these silos are redundant, but not necessarily in-sync across platforms. This puts the business at risk of making decisions based upon divergent, inaccurate data sources. Isolated information silos simply do not work well in the real-time, on-demand business world.
A standardised data sharing and replication tool can provide access across the enterprise to accurate, real-time data, regardless of where it is created or resides, while saving you the cost of expensive and complex data integration projects.
IT managers considering buying into a standardised data sharing and replication tool can (if the particular data centre challenge suits it) potentially benefit from underpinning their integration project in this way. Factors for success here include industry type, the amount of legacy redundant data, the amount of unstructured data (anything from video data to emails) and the ability of the software development team to correctly implement open standards technologies into your database sharing strategy.
You can read Alan Arnold's report in full by registering here on the Vision Solutions website.
---
July 23, 2010 10:59 AM
Interoperability
,
Mobile development
Firstly let me be clear. I am not a software developer, but I am a software-focused reporter, journalist or hack depending on your preferred term. The reason for this story is to highlight a reality, which I first heard described nearly a decade ago by an Australian .NET guru called Dr Neil Roodyn.
Dr Neil's opinion was that all applications (in some form) will migrate to the mobile device. Whether it's a simple forms-based application used by a retail store worker or a complex military-grade secure database application, if it has spent some of its natural life on the desktop – then it will "evolve" to mobile.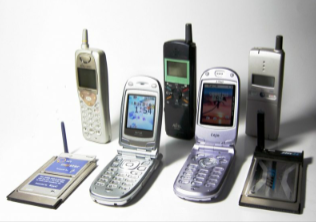 Way back at the start of the 'noughties' when I first heard of this concept I was prepared to accept it. Today we see the concept taken further, so that companies that specialise in cross-platform GUI development such as Qt talk about 'a consistent user experience across all devices'.
You want to read your diary on your fridge's fronted mount user interface display in the same form that you see it on your PC – don't you?
So enough theorising, Juniper Research's "Mobile App Stores: Business Models, Strategies & Market Segmentation 2010-2015" report claims that the combined revenues from mobile applications, value-added services and advertising is expected to rise from just under $10 billion in 2009 to $32 billion in 2015.
Released early last month, the report's author Dr Windsor Holden cautions that while Apple's App Store is achieving billions of downloads, developers must not ignore users of other platforms/handsets. Perhaps he would have been better to caution developers to look upwards and see their apps as desktop equivalents in the first instance before even worrying about which mobile platform they would port to.
I might sound like a broken record here, but interoperability will be key here.
---
July 21, 2010 12:52 PM
data-centre
,
Deployment
,
Maintenance
On the face of it, the term application service automation (or ASA for the sake of this blog) appears to be one of those wooly IT industry terms used to describe some element of the so-called 'operations' team's daily workload.

In practical terms, ASA comes down to automating application deployment, maintenance and management, which will typically involve remediation and recovery processes. Or to put it even more simply, a serious helping hand for data centre employees.
A tool like ASA might be needed in an environment such as defence or the financial trading markets where weekly (or even twice-weekly) software deployments are not uncommon. Using manual-only processes to take software application code from development to production is argued by ASA vendors such as Nolio to be inherently inefficient.
Streamlining this process and moving code through development environments, to quality assurance, then pre-production before finally going live, makes up 50% of the delivery effort says Nolio.
"There are three things that can go wrong when deploying software: defects, environment issues or an incorrect deployment. Establishing which it is can have a significant delay on the Quality Assurance process. With Nolio, we will be able to reduce our efforts in deploying changes through our environments by 50%, which means we can deliver software 25% faster," said Toby Young, CTO at Nolio customer City Index.
This story is essentially about IT services, it is about automation in IT workflow and it is about increased agility in the data centre as a result. Whether there is a trust factor here as the data centre manager agrees to release control of certain operations in the IT deployment process needs further investigation. Let the discussion begin…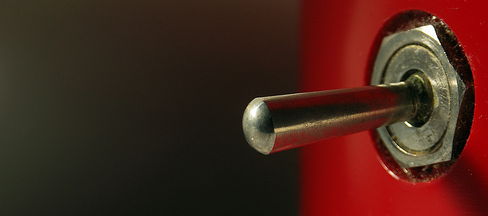 ---
July 16, 2010 6:29 PM
browser
,
CCS
,
HTML
,
Interoperability
,
Java
Mobile content delivery company Volantis is aiming to make automated website and application development easier with its latest Framework 6.0. offering. This 'app creator' toolset offers developers the chance to use standard web technologies including HTML5 and CSS3, without the need to rely on more complicated Java programming.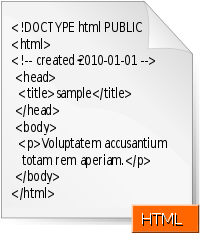 Volantis says that key components in its new product include a new app creator, an enriched HTML5 and CSS3 toolkit, better device portability and improved page rendering. The company claims that this will allow developers to deploy applications that can run across native and web clients and be packaged up for both Apple and Android app stores.
According to the company's website, "Developers will now be able to create an application once, distribute it everywhere in one go and maintain it over time, removing the need to distribute individual updates."
Software developers using HTML5 for web development naturally want to build the most compelling user experience possible. Volantis is trying to encourage developers to use its tool to build websites with properties such as gradient, 3D transforms, cover flow, reflections and opacity. The toolkit also ensures that developers are able to produce sites and applications far more simply and quickly, without having to build individual versions for different browsers and handsets.
"HTML5 offers great potential for developers to produce web-based applications which offer a rich media experience. However, as browser vendors implement different features for HTML5, end-users might not be able to take full advantage of their device's capabilities," said Mark Watson, CEO of Volantis.
If interoperability with maximum functionality in mobile is king – and it arguably is – then Volantis Framework 6.0 may prove to be popular for producing browser-based and native applications which fulfil the potential of the latest handsets as well as rendering across legacy devices.
If the company can be criticised for anything it may be lack of presence. By that I mean that a scan of its website gives you the impression that it is built and run by techies for techies. This is a company without a page on Wikipedia (not that you should take that as a gauge necessarily), this is a company without an ABOUT US button on its website, this is a company that you may not have heard of and this is a company that is hardly first to the table with the "write once – run anywhere" story (think Nokia Qt and others). But in the interests of fairness, let's give them their due here to show that we wont just talk about IBM et al. Take a closer look and decide for yourself.
---
July 16, 2010 11:19 AM
Cross Platform
,
Education
,
information
,
news
Welcome to our brand new news blog. The Computer Weekly Developer Network is here for a reason – and that reason is to challenge the software application development industry.
Over the coming weeks and months we will be taking a perceptive cross-platform view of the world of development from just about every angle you can think of. From the day-to-day grind of the operations team, to the innovations at the sharp end of application process and methodology, right through to conceptual research and development, we will create a forum for discussion that seeks to challenge, inform and educate.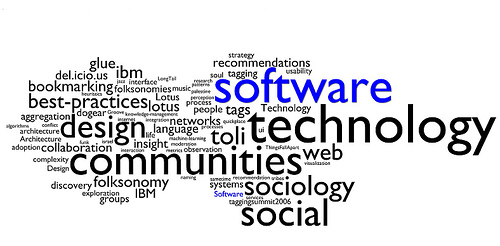 Featuring comment from vendors large and small, this blog will address the deep dive technology considerations for programmers working at the command line. Equally, we will look at the big picture view that concerns CTOs and comparatively non-technical project managers and team leaders. From hobbyists to industry veterans, the door is open to factual discussion and even a little informed conjecture hear and there.
OK – so that's the official line taken care of. Personally, I couldn't be more excited about this as this new blog stream is going to be different. If you will excuse the expression, this is going to be high-velocity blogging. Sharp, unforgiving and realistic.
Please come with us and email me with your ideas, frustrations, commendations and well-crafted amusing insults if you must. Better still, post your comments right here on the blog.
Let the games begin!
---