---
February 22, 2018 5:44 PM
IBM plans to sow its latest crop of U.S. patents with a strong cloud emphasis, and prepare a feast for its hungry customers. A substantial number of IBM patents for 2017 -- more than 1900 out of 9043 total patents -- were for cloud technologies, the company disclosed last month. Those numbers...
January 29, 2018 3:42 PM
It seems that every year, a new set of cloud computing technologies emerge and shake up the enterprise market. Containers and serverless were buzzworthy in 2017, but what other new trends will this year bring? AI is expected to be a hot topic, as organizations look to gain more business value...
---
January 26, 2018 2:49 PM
As cloud adoption grows, IT professionals with relevant experience are in high demand. Cloud conferences and events are the perfect place to build your skill sets, meet industry leaders and expand your business network. Whether you're just starting out in cloud, or are a seasoned pro, there's an...
---
November 10, 2017 3:07 PM
With so many natural disasters in the news this year, many enterprises have thought about their approach to disaster recovery -- and whether their plan is foolproof. The cloud provides many benefits for disaster recovery (
---
September 22, 2017 8:13 PM
Despite all the promise that the cloud will usher in the next wave of technical innovations, a very traditional distribution model has taken a central role for cloud providers. With IBM Cloud Mass Data Migration, Big Blue is the latest large-scale vendor to lean on shipping companies to help get...
---
May 8, 2017 2:39 PM
One packed session at last week's Red Hat Summit in Boston was a case study on an internally built integration of Ansible with Red Hat CloudForms, to orchestrate a hybrid cloud environment with VMware and AWS. Ansible is an especially useful tool to deploy Puppet agents into the environment, noted...
---
March 20, 2017 2:48 PM
When companies move to the cloud, it's paramount that they know where the provider's security role ends and where the customer's begins. The shared-responsibility model is one of the fundamental underpinnings of a successful public cloud deployment. It requires vigilance by the cloud provider...
---
December 16, 2016 7:01 PM
The graveyard of public clouds is littered with traditional IT vendors, and it's about to get a bit more crowded. Cisco has confirmed a report by The Register that it will shut down its Cisco Intercloud Services public cloud early next year. The company rolled out Intercloud in 2014 with...
---
November 15, 2016 4:30 PM
Google received plenty of attention when it reshuffled its various cloud services under one business-friendly umbrella, but tucked within that news was a move that also could pay big dividends down the road. The rebranded Google Cloud pulls together various business units, including Google Cloud...
---
October 31, 2016 8:03 PM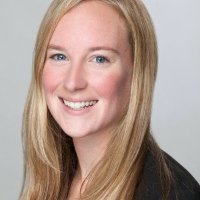 Profile: Kristin Knapp
A clear trend has emerged around public cloud adoption in the enterprise: organizations increasingly employ a mix of different cloud services, rather than go all in with one. As that movement continues, cloud providers who support integration with platforms outside their own – and especially with...
---