---
November 10, 2017 3:07 PM
With so many natural disasters in the news this year, many enterprises have thought about their approach to disaster recovery -- and whether their plan is foolproof. The cloud provides many benefits for disaster recovery (


RSS Feed

Email a friend
September 22, 2017 8:13 PM
Despite all the promise that the cloud will usher in the next wave of technical innovations, a very traditional distribution model has taken a central role for cloud providers. With IBM Cloud Mass Data Migration, Big Blue is the latest large-scale vendor to lean on shipping companies to help get...
---
May 8, 2017 2:39 PM
One packed session at last week's Red Hat Summit in Boston was a case study on an internally built integration of Ansible with Red Hat CloudForms, to orchestrate a hybrid cloud environment with VMware and AWS. Ansible is an especially useful tool to deploy Puppet agents into the environment, noted...
---
March 20, 2017 2:48 PM
When companies move to the cloud, it's paramount that they know where the provider's security role ends and where the customer's begins. The shared-responsibility model is one of the fundamental underpinnings of a successful public cloud deployment. It requires vigilance by the cloud provider...
---
December 16, 2016 7:01 PM
The graveyard of public clouds is littered with traditional IT vendors, and it's about to get a bit more crowded. Cisco has confirmed a report by The Register that it will shut down its Cisco Intercloud Services public cloud early next year. The company rolled out Intercloud in 2014 with...
---
November 15, 2016 4:30 PM
Google received plenty of attention when it reshuffled its various cloud services under one business-friendly umbrella, but tucked within that news was a move that also could pay big dividends down the road. The rebranded Google Cloud pulls together various business units, including Google Cloud...
---
October 31, 2016 8:03 PM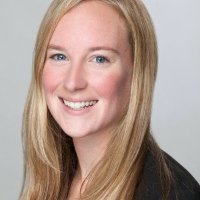 Profile: Kristin Knapp
A clear trend has emerged around public cloud adoption in the enterprise: organizations increasingly employ a mix of different cloud services, rather than go all in with one. As that movement continues, cloud providers who support integration with platforms outside their own – and especially with...
---
October 28, 2016 4:17 PM
Cloud doesn't treat enterprise IT teams all the time; in fact, it occasionally throws out a few tricks. While there are many benefits to cloud, sometimes a cloud deployment can go terribly awry, prompting real-life IT nightmares -- ranging from spooky security breaches to pesky platform as a...
---
October 21, 2016 6:05 PM
VMware made waves last week by partnering with Amazon, but another big-name public cloud integration that flew under the radar this week also highlights where the company is headed as enterprises move to a multicloud strategy. VMware rolled out a number of updates at VMworld Europe around...
---
October 3, 2016 12:48 PM
Cloud computing has created a plethora of new jobs in the IT industry and shows no signs of slowing down. But what are companies looking for in a potential cloud employee? Job hunters face the difficult choice of zeroing in on a certain cloud service or vendor, or becoming a jack of all...
---