Oct 31 2013 1:53PM GMT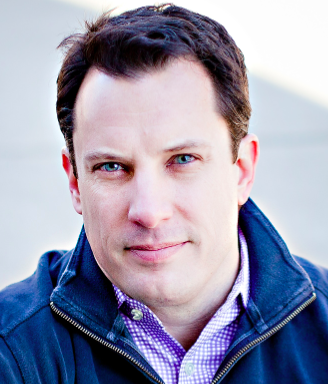 Profile: Brian Gracely
There's really only one constant in IT (or technology) and that's CHANGE. Technology changes, company strategies and partnerships change, and eventually best practices change. But we often get one concept wrong (or confused), because we tend to focus and obsess on the pace of change in the consumer space (see: AT&T Next). In the Enterprise, we also see perpetual change in technology, but it takes a long time before the "rules" of the technology industry change. Capital investments take time to depreciate. Technology skills and retraining can take many years to evolve. Sales channels are built over time, not to mention the maturity of the business models across various parts of the value-chain.
But we're in the early innings of one of those significant rule changing shifts.
Technology is Changing
Whether directly or indirectly affected, cloud computing and open-source are having a significant impact on today's IT technology. It may not be generating the direct multi-billion dollar revenues that Wall Street loves to see, but the open-source movement is having an impact in every area of technology. Whether it's being used by companies like Google, Facebook or Amazon, or whether it's driving projects like OpenStack, CloudStack, OpenDaylight, CloudFoundry, OpenShift, various NoSQL databases, etc., the shift in community involvement by individuals and companies is significant. It's pushing the pace of innovation and it's forcing companies to add developer resources towards these projects. But figuring out how or if open-source will disrupt your business or your competitors is still TBD.
But More Importantly, Business Models are Changing
Long standing partners are rethinking the value of those relationships. We saw this start happening a few years ago as Cisco and HP parted ways over servers and networks, and Dell and EMC over storage. But today's changes aren't just about vendors moving into new technoogy categories. This is about them not only disrupting their technology partners, but also their go-to-market partners and sometimes even themselves.
Every major software vendor, from Oracle, SAP, Microsoft, Adobe to VMware are now delivering their bits are on-demand *aaS offerings.
These same companies are loking to leverage their existing installed base and platforms to lock users into more interaction between private and public environments (see Microsoft, VMware)
Storage vendors are partnering with Cloud providers to offer a wide variety of Hybrid Cloud services (backup, disaster-recovery, desktop-recovery, high-performance dev/test, etc.), as well as offering their own "Dropbox for the Enterprise" alternatives.
Cloud providers (Rackspace, Facebook, Google, Twitter) are driving their scale-out technologies, both hardware and software back into open-source communities as a way to leverage massive communities of developers to reduce costs and accelerate their own growth.
Companies like EMC are attempting to create a "federated" model where they maintain majority-ownership of companies like VMware and Pivotal, but allow them the freedom to innovate in new areas that are both strategic but also create coopetition.
While it's true that new technologies like SDN, Flash, Hadoop and others are evolving the technology curve, the bigger shift that IT organizations need to be aware of are the business model shifts. The companies they work with are radically changing their strategies and go-to-market models. In many cases this will unlock new value for IT organizations, but they need to prepare for  the changes to best take advantage of the shift. Their trusted partners or providers will be very different over the next 3-5 years.