---
February 17, 2013 3:57 PM
For the past 3-4 years, we've seen tremendous growth in the level of virtualization that has been adopted within Enterprise and Mid-Market data centers. Statistics show that we reached the tipping point for Virtual Machines vs. Physical Machines in 2009, with that lead expected to grow to nearly 2x by end of this year.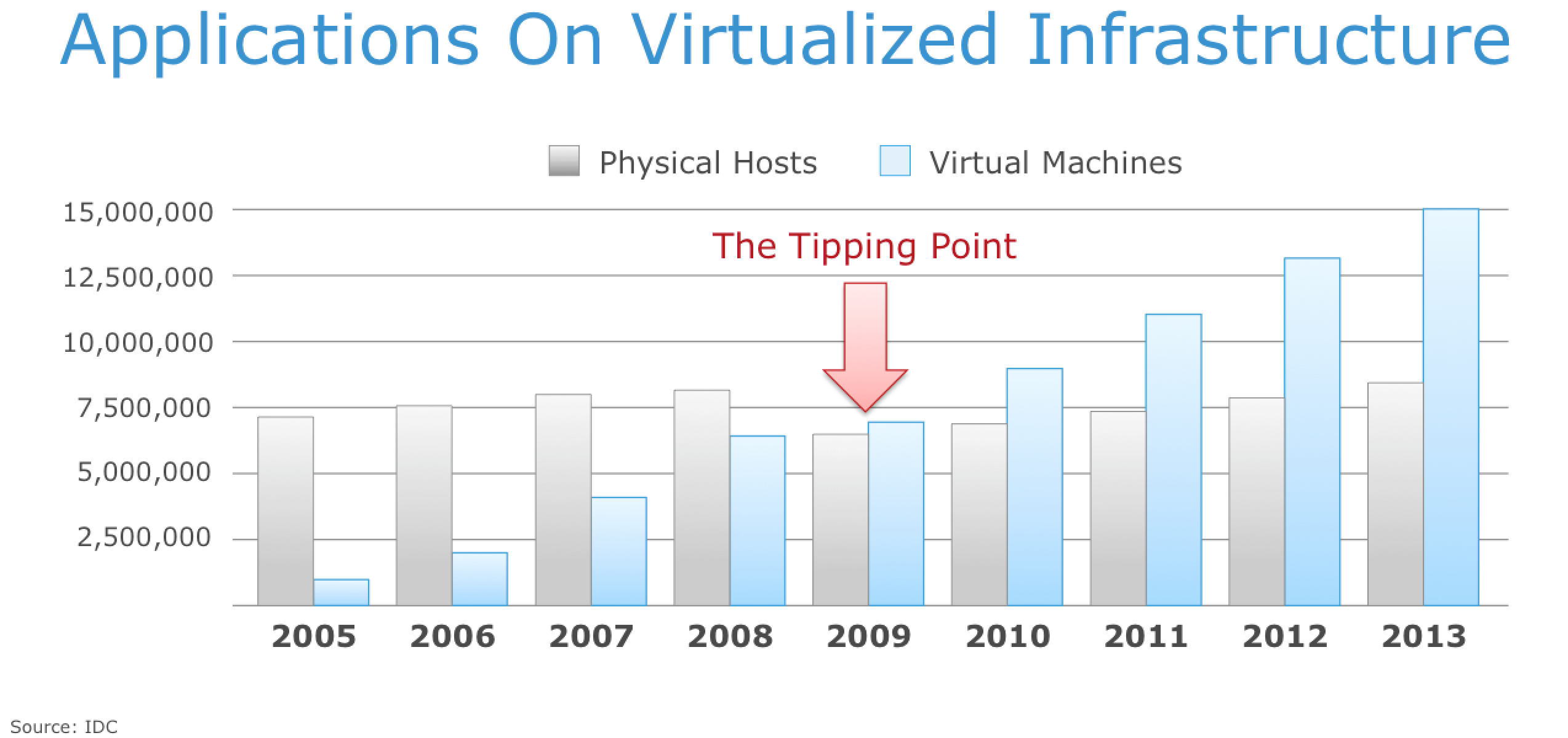 And as VMware CEO told us during his VMworld 2012 keynote, virtualized workloads now account for 60% all workloads in the data center.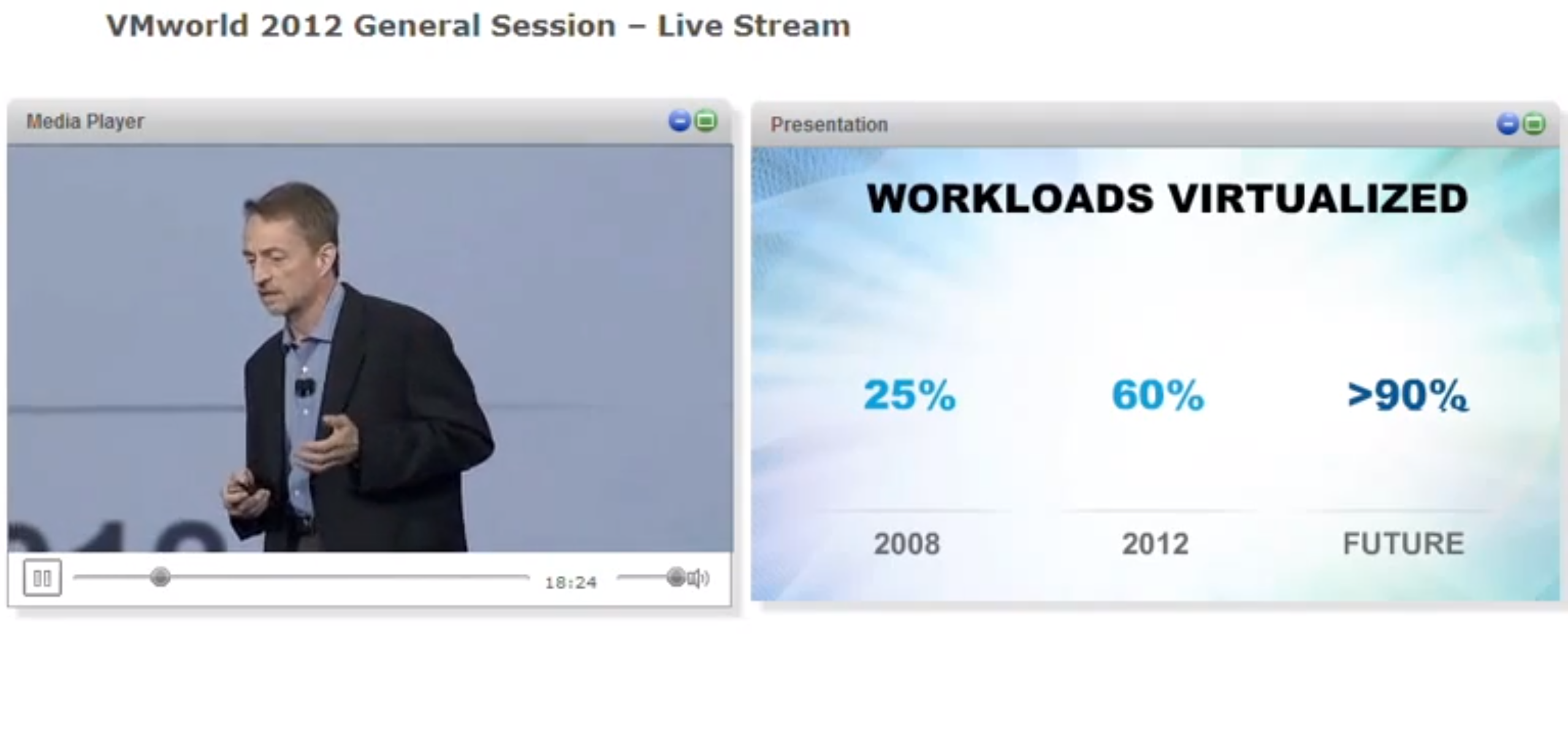 So we have lots and lots of VMs being created, but yet we seem to be somewhat stuck in terms of which applications are getting virtualized. And in case it's not clear which applications make up the "other 40%", it's those business-critical ones. ERP, CRM, HCM, Exchange, and a bunch of other nasty applications that cost a lot of money to operate and which don't immediately save money when they get consolidated.
VMware has been going after this market for the last couple years, by adding advancements to their ESX hypervisor to handle larger VMs (more RAM, more vCPUs, new clustering and HA mechanisms) and more granular I/O capabilities (Storage I/O Control, Network I/O Control, QoS). It would appear, on the surface, that the pieces should be in place to virtualize those next 40% of applications. So what's holding this back from gaining mainstream adoption?
Here's a list of considerations: Continued »
February 17, 2013 2:30 PM
Almost every aspect of both our personal and professional lives have evolved to the point where a variety of choice is the expected norm. We buy things how we want; we work where it makes the most sense; we personalize how we appear and communicate; and we're partnering with a greater number of organizations than every before. Just look at how many apps are on your smartphone or open tabs on your browser, and it doesn't take long to realize that we have internalized how to find the right fit for each challenge.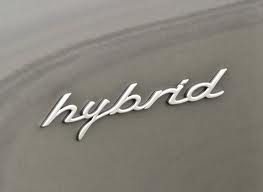 When it comes to IT organizations, we haven't been nearly as flexible. While SaaS adoption has grown for many non-differentiated services, the adoption of Cloud Computing is often considered the 3rd-option after internal data-center resources or outsourcing contracts. But this way of thinking is beginning to change. We're starting to see large organizations become frustrated with their outsourcing contracts (here, here). We're quickly seeing a significant change in the companies identified as leaders and visionaries (2010, 2011, 2012) in the cloud service provider market, especially towards those that offer differentiated services. Throw in the emergence of several viable PaaS platforms (Heroku, CloudFoundry, Apprenda, etc.) and we're on the cusp of the 3rd option, variations of Hybrid Cloud, becoming more and more mainstream for IT organizations.
So when is the right time to consider either migrating existing applications, or beginning a journey with new application models? Here are some triggers to consider:
The end of existing outsourcing contracts that haven't kept up with technology trends, especially those longer than 3yrs.
Uncertainty over the longevity of existing/legacy hardware platforms, such Itanium or RISC-based servers.
The opportunity to truly change the economics of business-critical applications by moving to both a virtualized environment and OPEX-based cloud deployment model.
---
February 10, 2013 11:43 PM
For the past few years, there has been greater recognition that a few major trends are invading the IT landscape – smarter business users, challenging IT budgets (here, here), and greater availability of Cloud Computing services (especially IaaS and SaaS). Unfortunately, in parallel to those realizations, there is a growing desire by some to classify this as "Shadow IT", as if this new desire to drive productivity is the equivalent to an illegal black market.
As analyst Ben Kepes points out, there is quite a bit of demand from end-users to leverage new services to help them drive productivity and better compete in their markets.
So who are the good guys in the Shadow IT discussion?
Who are the bad guys?
And does it do anyone any good to draw a definitive line between productivity and risk?
Does it do IT organizations any good to not consider leveraging every potential resource that can help give their business an advantage, the same way every other direct-report to the CEO does? Does it do the lines of business owners any good to not consult their technology experts?
If we didn't work in IT and one of our employees came up to us with a great idea about how to drive productivity, would you call it "Shadow Worker Productivity"? I doubt it.
I completely understand that this evolution of IT service, delivered in-house or via Cloud Service Providers, introduces a whole new set of technology, process and cultural changes. But they are being driven by productivity. They are being driven by risk management (time-to-market vs. following existing rules). And they are being driven by excess DEMAND for the use of technology to solve business problems.
In all reality, "Shadow IT" has very little to do with traditional IT. It's Economics 101 – Supply and Demand stuff. Traditional IT isn't structured or funded to keep with today's new demand models. But that demand isn't a black market.It's not illegal goods and services. It is an opportunity. Actually, it's many opportunities.
But if our industry keeps calling it "Shadow IT", keeps trying to make it about Good Guys vs. Bad Guys, then we'll miss the opportunity to actually define how impactful technology can be in accelerate the cycle from great idea to great execution.
---
January 31, 2013 10:48 AM
Every few months (or weeks), the Cloud Computing industry seems to pick a topic and beat it to death from a technology or religious point of view. The concept of "Cloud SLAs" has been doing the rounds lately. Conveniently, these particular discussions came up after a few well publicized Public Cloud outages.
Lydia Leung (Gartner, @cloudpundit) recently got the pot stirring with her piece about HP and Amazon AWS SLAs. Lydia is very well respected in the industry and she does a nice job of digging into the details of various vendors SLAs. She obviously has a deep understanding of this space, especially as it relates to Enterprise customers, as she leads the Gartner IaaS Magic Quadrant program.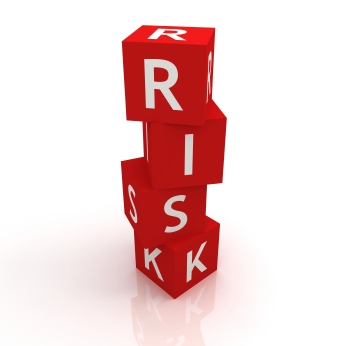 There is some interesting back and forth in the comments about what is a proper definition of an SLA. That would be all well and good if Cloud Computing used lawyers or auditors to solve business problems. But it doesn't. It uses technology. And quite honestly, the business leaders that are paying for various Cloud Computing services don't care about the legalese or the underlying technology. They care about the business. They care about moving the business forward and managing business risks. Cloud SLAs, in their current form (in most cases), don't align the business risk and the technology risk very well.
Let's step back a second and look at this in a slightly different context…
---
January 22, 2013 9:50 AM
While the discussion about Cloud Computing has evolved over the past few years, far too often it still devolves into a semi-religious debate about Private Cloud vs. Public Cloud. Traditional IT viewpoints say that security and reliability should rule the day, while more progressive viewpoints argue that this old thinking is slowing innovation and the pace of business growth. Not surprisingly, these viewpoints tend to align to either a Private or Public slant.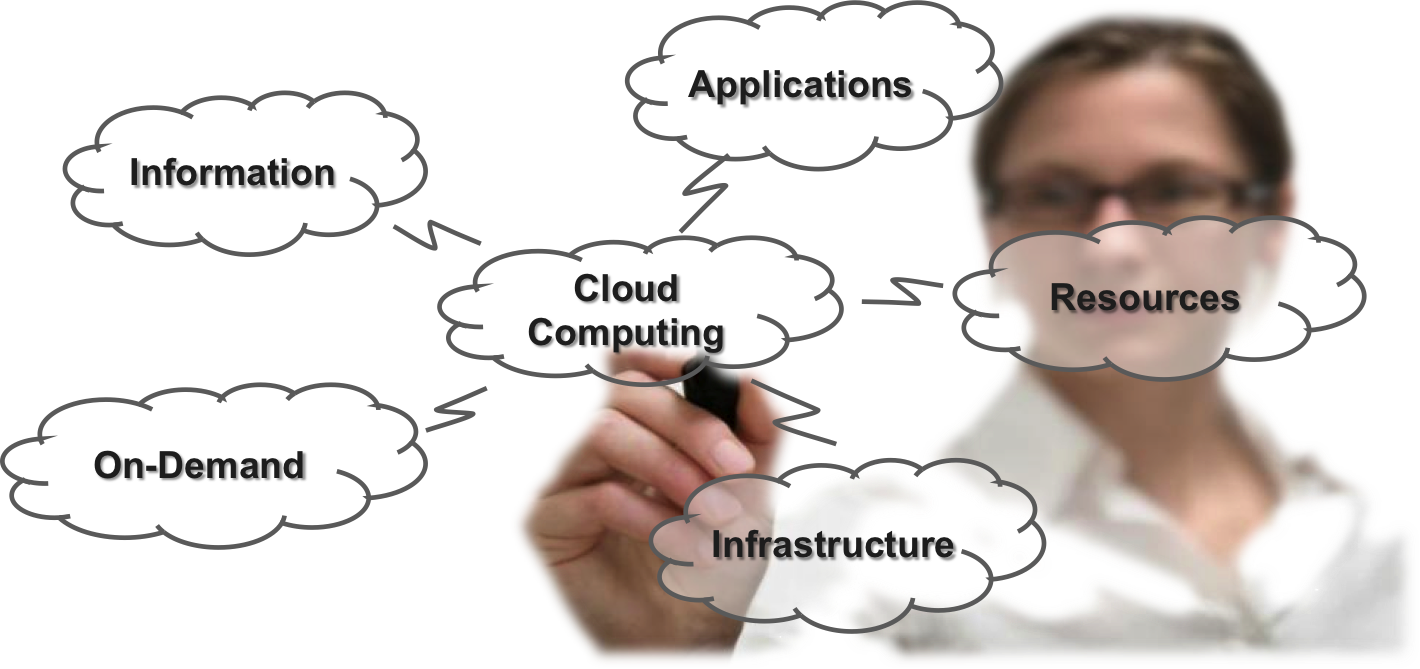 What is somewhat surprising is that IT organizations have not followed a strategy that has been proven over many years and against various ROI calculations. The practice of "tiering" their applications. In the past this meant applying various levels of resources (typically faster CPUs, more RAM, faster network, various levels of redundancy, etc.) to different classes of applications. While some will say that dragging along any legacy concepts into the new cloud world is a disaster waiting to happen, the reality is that most Enterprises have a huge variety of application needs and application types. Expecting them all to run in a similar manner, with similar SLAs or costs is not realistic. It would be like saying that everyone can wear a suit and tie to the office, so they should all be paid executive compensation.  Continued »
---
January 22, 2013 1:01 AM
Even though I have deeply ingrained networking DNA from having worked many years at Cisco, I've tried to avoid writing about SDN too much. Does it get a lot of hype? Yes. Is it still in the early stages with lots of room for innovation and new ideas? Yes.
But over the past few weeks, I've come across a few "SDN Use-Cases" that are pretty straight forward, so I thought I'd write about them. Now keep in mind, this won't be your typical blog about SDN, because I promise to break all these guidelines:
Discuss why SDN means the death of Cisco &/or Juniper
Discuss why SDN will immediately build networks using commodity x86 boxes, because they have fast chips (btw: listen to Packet Pushers #88 if you want good insight into why x86 servers don't work exactly like switches/routers)
Discuss how SDN is only applicable to "web-scale" networks and "web 2.0 scale-out, share-nothing" applications
Mention "OpenFlow" (in a good way or bad way)
Make a list of which SDN start-ups will get acquired in 2013
Backstory: Due to economic uncertainty, new regulations, and maturity of the Cloud SP markets, 2013 and 2014 are expected to see a significant rise in the number of applications, both existing and new, that are run in SP Cloud environments.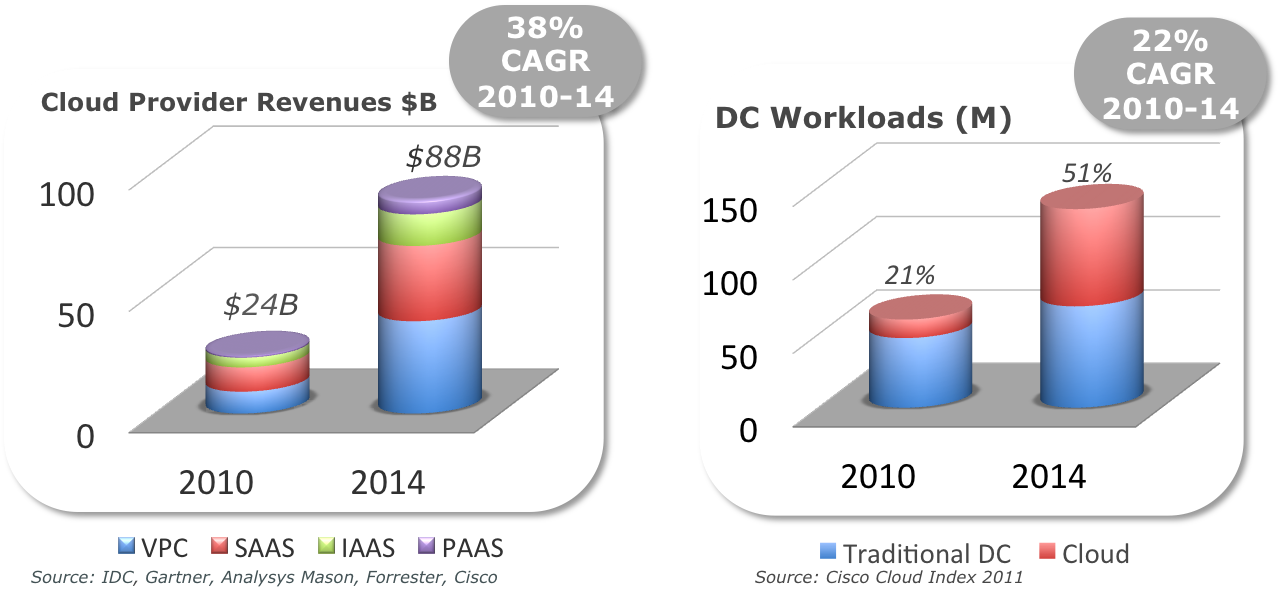 These businesses are going to be looking for flexibility in how they onboard applications, how applications are protected, and how they an add, remove or change the environments.
So if you're one of these viable Cloud SPs, you're going to have a couple use-cases that need fairly immediate attention.
---
January 6, 2013 1:16 PM
As I was getting back into the swing of things after the holidays and reviewing a bunch of news sources, a couple of things caught my eye. The first was the return of Portlandia, which made me think of one of my favorite lines, "Portland is a city where young people go to retire."
The next item I noticed was the announcement of the OpenStack Summit 2013 (Spring), being held in Portland. OpenStack is the collection of open source cloud computing projects with the goal of creating an open alternative to existing cloud computing environments. It promises to allow customers to be able avoid lock-in and support multi-cloud environments. So coincidently, the dream of the open multi-cloud is going to be alive in Portland. Tattoos and Clowning is optional.
Or is it?
I was somewhat surprised to see that Dell claims OpenStack is being "dramatically forked", causing them to delay their public cloud offering until late 2013 or 2014. This came only a few weeks after they announced support for OpenStack for their Private Cloud offering.  While this is only one data point, it also appears to be confirmed by Dell's OpenStack lead Rob Hershfeld. These comments don't imply any significant problems with OpenStack, but it does bring up the question about how various companies will balance the tradeoffs of open projects and quarterly revenue demands. Innovation vs. Operations vs. Implementation. How much of the multi-cloud interoperability burden will be placed on customers, and how easily will it be for them to know where multi-cloud is possible? And does any vendor or Cloud Provider really have any incentive to help customers move their application workloads from one cloud to another?
The last item I saw was a knowledgable SysAdmin questioning if OpenStack actually prevents lock-in. He reinforced my prior statement that "open" doesn't always make things less expensive or less complicated. Whether it's IT Operations or Developers, almost any decision made about technology comes with some level of cost (people, hardware, software, licenses, integration), so "lock-in" is nothing more than the level of risk of making a decision plus on-going costs plus the cost of future changes.
How important is multi-cloud interoperability to your future IT plans?
How confident are you that multi-cloud technology will be available to your business when the time comes for those capabilities?
---
December 24, 2012 8:00 AM
Several years ago, it wasn't unusual to hear people say that public cloud computing was significantly cheaper that trying to build a private cloud computing environment. This was mostly because people would see the cost/hour (in USD pennies) and immediately think this was significantly less than the large CAPEX bill they recently paid for racks of equipment in their own data center.
But over time, as more applications were run in cloud computing environments, people began to understand a few basic cost principles:
For short-term projects, public costs are often less.
For high-capacity projects (100-1000s servers), or highly variable projects, public costs are often less.
For long-running projects, private costs are often less.
For limited variability projects, private costs are often less.
There will be plenty of people that can come back with examples of similar projects where the costs are higher (or lower) in one environment or the other. In fact, what is often found by people using cloud computing is that it doesn't significantly reduce costs (over time). Instead, the prevailing ROI is beginning to be measured on levels of agility, better application performance, or time to market for new ideas (or applications).
Regardless of whether a company runs their applications in public clouds or private clouds, it's important to understand how costs are incurred. Today, it's still difficult to make an apples-to-apples comparison between environments as there is not a consistent unit of measurement, or a consistent list of what costs are included. [See this video for a short explanation of cloud computing still isn't priced like commodity markets, or listen to this podcast] Continued »
---
December 17, 2012 10:31 PM
Traditionally, internal IT organizations have leveraged proprietary software and public Internet services have been built using open-source software. Some of this behavior was driven by legacy technology decisions; continuing to work with previous vendors due to existing applications. Some of this behavior was driven by availability and cost of technical skill-sets. And some of this was driven by the actual pace of change that could be managed by a large organization vs. an external provider.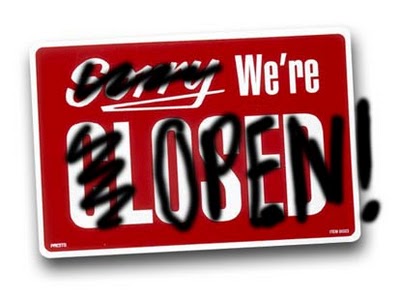 As I wrote last week, there is a looming interest from Enterprise IT organizations to consider using some of the open-source Cloud Management frameworks to help them deploy Private or Hybrid Cloud services for their organizations.
Whether or not IT organizations actually deploy any of those open-source frameworks for their Cloud Computing environments is yet to be seen. But regardless of if that happens, I might suggest that IT should look at their operational model in the same way that open-source projects are operated. By embracing many of the core principals of open-source projects, IT organizations gain the possibility of not only being able to deliver more responsive services to their business, but also be able to manage the improving technical skill-set of their user base.
I've discussed before how some of these functions will be skills of people in your IT organization; let's look at some of those principles and see how they could be applied to IT operations: Continued »
---
December 11, 2012 12:06 AM
Sometimes it's easy to get caught up in the Twitter echo chamber , believing that whatever is good for Google, Facebook or NetFlix must also be good for your Enterprise environment. All new applications, built to scale and running on commodity hardware. But the other end of the spectrum is the conversations that take place at Gartner Data Center, where Fortune 500 companies and less bleeding-edge IT organizations look for guidance on how to keep up with their business demands.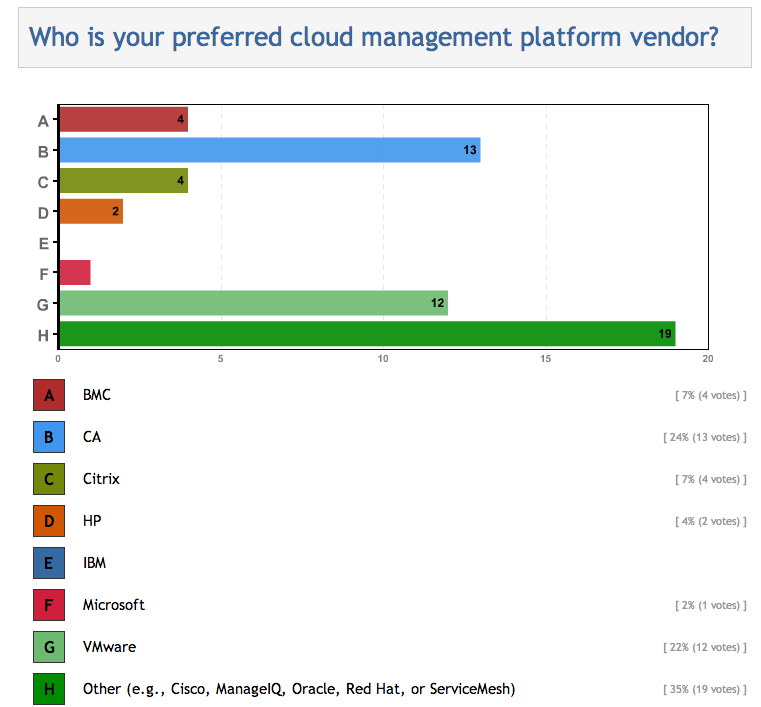 From those discussions, I noticed a couple of interesting polls/images.
The first one was posted by Chris Wolf (@cswolf, VP @ Gartner). While it only used about 100 data points, it does highlight that Enterprises are expecting their Cloud Management platform to come from someone other than the traditional "Big 4" vendors (IBM, HP, CA, BMC).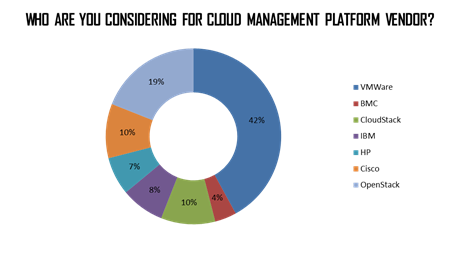 The second one was summarized by Lori MacVittie (@lmacvittie). This asked the same question, but with a slightly different set of potential responses. It's not completely unusual to see VMware leading, given their dominant market-share for the hypervisor (one of the new control points in the data center). But what was interesting was that almost 30% of the respondents said they were considering open-source options (OpenStack, CloudStack). This survey also showed even less interest in the incumbent vendors.
Neither of these surveys explicitly called out some of the start-up Cloud Management vendors, such as Cloudability, enStratus, Rightscale or ScaleExtreme, who tend to be focused on multi-cloud management, with public cloud being the primary deployment model. I suspect that is because the Development audience is still different than the IT Operation audience, and awareness of the multi-cloud management platforms is less well known. Shadow IT doesn't typically become a management problem until the number of applications, or the amount of critical corporate data grows to larger levels.
I've written before that the Cloud Providers are coming, and that Enterprise IT organizations would have many, many choices when it comes to Cloud Management. Just looking at the frequency of changes in the Gartner 2012 IaaS Magic Quadrant (from Lydia Leung, @cloudpundit, VP @ Gartner) reinforces the pace of change happening in this market segment.
While both of these survey have small data-sets, they do highlight that the Enterprise Cloud Management game is still wide-open to many vendors and many open-source projects. IT organizations are still trying to sort through the solutions from all the noise, and they are trying to determine how they will best be able to deliver IT services from a broad range of available resources.
---