---
April 29, 2015 8:42 PM
Docker
,
Open source
,
VMware
[Disclosure: My day job is at EMC, parent company of VMware, and Kit Colbert is speaking at the DevOps@EMCworld event in May. All information discussed in this blog is based on public information]
This past week, VMware had a launch of a new area of focus called "Cloud-Native Apps". For the most part, it was focused on how VMware plans to directly address the use of containers (in multiple formats) within their broader stack and strategy. The announcement highlighted two new projects (Photon and Lightwave), which are being open sourced. It was an important launch for VMware because there are growing levels of interest around containers from both the market and VCs. Meetups with container-centric topics (or DevOps) are growing in popularity. Companies such as Docker, CoreOS, Mesosphere, Hashicorp and Kismatic are all expanding their offerings in ways that could one day compete with VMware in the data center. This is in addition to all of the PaaS platforms (eg. Cloud Foundry, OpenShift, Route 66, etc.) expanding their underlying support for containers and container management frameworks (eg. Lattice). Even Microsoft is getting into the container game in a serious way.
While it's still very early days in this space for VMware, I had a few questions following the launch:
1 – How far does the Vision/Strategy extend? 
It's understandable that VMware has an "embrace and extend" strategy, as incumbents always need to find the balance between extending existing products/revenue and expanding into new areas. This approach is aligned to more of the "Gartner Bi-Modal IT" view of the future of IT, where the older and newer technologies are running in parallel but managed by a centralized group. This is different from the "Pioneers, Settlers and Town Planners" approach, which highlights how the future looking groups will break free from the exist model and blaze new paths.
So how far will VMware extend this strategy to develop more elements of a container-centric architecture vs. integrating with commonly used elements in the marketplace today? Will they eventually decouple some of these new elements from the legacy elements (eg, ESX VMs), or does that remain a constant long-term?
2 – How far does the Open Source support extend?
It's great to see that VMware is setting up repos on GitHub and actively seeking contributions from the community (or will be soon). But how far will the open source projects extend? If Project Photon integrates into ESX, will VMware ever offer an open source version of ESX? This was something Adrian Cockcroft mentioned to us on the podcast, and VMware had Adrian speaking at their launch (starts at 11m45s). Continued »
April 18, 2015 1:07 PM
Cloud Foundry
,
Docker
,
Engine yard
,
IaaS
,
OpenShift
,
PaaS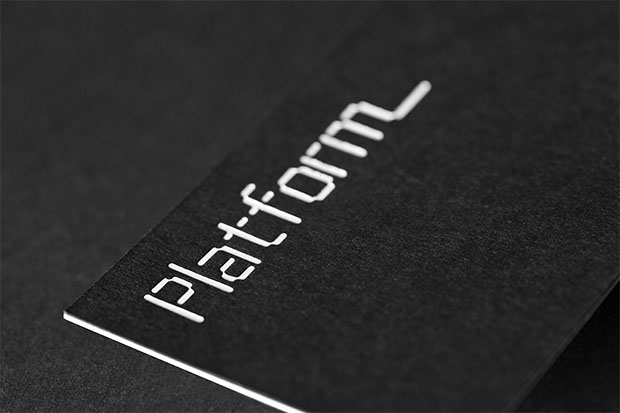 Words and labels and tags in our industry mean something – at least for a while – and then marketing organizations tend to get involved and use words and labels and tags to best align to their specific agenda. For example, things like "webscale" or "cloud native apps" were strongly associated with the largest web companies (Google, Amazon, Twitter, Facebook, etc.). But over time, those terms got usurped by other groups in an effort to link their technologies to hot trends in the broader markets.
Another one that seems to be shifting is PaaS, or Platform as a Service. It's sort of a funny acronym to say out loud, and people are starting to wonder about it's future. But we're not an industry that likes to stand still, so let's move things around a little bit. Maybe PaaS is the wrong term, and it really should be "Platform", since everything in IT should eventually be consumed as a service.
But not everyone believes that a Platform (or PaaS) should be an entirely structured model. There is lots of VC money being pumped into less structured models for delivering a platform, such as Mesosphere, CoreOS, Docker, Hashicorp, Kismatic, Cloud66, Apache Brooklyn (project) and Engine Yard acquiring OpDemand.  Continued »
---
April 18, 2015 12:22 PM
API
,
Cisco UCS
,
cloud
,
DevOps
,
Open
,
REST
A few weeks back, a friend of mine asked me to help him create some live demos for a big event that his company had coming up. As with any demo, we spent some time focused on the target audience, what we expected of their knowledge background, and then the actual story that we wanted to tell. Then making the technology actually work was the last piece of the puzzle.
In this case, he wanted to showcase some next-generation technology, which was targeted at a "DevOps-centric" audience. As we built out the storyboard, we walked through the tasks he wanted to be shown and how they would be displayed. What struck me as odd was how often he wanted to show each layer within his demo (infrastructure, management, apps) and how many times he wanted to showcase a GUI. The audience he was going after would typically never use those tools, instead focusing on either CLIs or more likely APIs to integrate between the layers. It was becoming a demo of functionality that a customer would never use in real-life, but it looked pretty on stage and a big display. I tried to get him thinking like this, like his target DevOps audience would think:
---
March 29, 2015 1:36 PM
Linux
,
Open source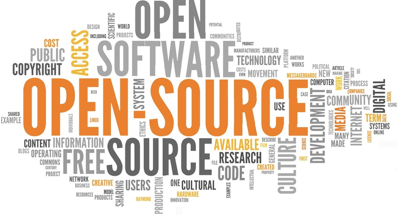 Every year, the landscape of open source in the Enterprise seems to make subtle changes as IT organizations struggle to find a balance between becoming more agile and having the skills to engage with open source software and communities. Even the traditional vendors are getting into the game (EMC, Cisco, HP, Juniper, VMware, etc.)
Agility
Why does open source appeal to Enterprise IT organizations?
Acquisition Cost – In theory, the acquisition cost of open source software should be either $0, or much lower than commercial software. Of course this can vary wildly as options for "commercial support" – "open core" – or commercial software "built on open-source" (eg. OpenStack) instead of open standards (eg. IETF, IEEE).
Licensing – It goes hand-in-hand with acquisition costs, but has some nuanced differences. More and more, business leaders and developers understand the power of accelerating the "idea-to-execution" paradigm, which means that they need to be willing to experiment. Flexible, open licensing means that more projects can be started. When the license costs are $0 (or lower), this better aligns the costs to the value from the IT organization or business. It flips the "vendors get paid up-front" to "vendors get paid with usage/consumption, or when the business realizes value".
Community Roadmaps & Timelines – The pace of software projects coming out of the open source communities (Apache, Linux, etc.) is typically much faster than commercial vendors – typically every 3 to 6 months vs. once a year. The ability to leverage all the creative resources that are passionate about a project is an excellent way to get leverage and speed for new projects.
Open Interfaces ­– To succeed in open source, projects need to be flexible to the components around it. It must support open APIs and be pluggable for various architectures. In more and more cases, this is providing the trade-off of "solution" vs. "components" (and here) lock-in avoidance that many companies desire.
The Challenges
Got Skills? – There are many skills that typical Enterprise IT organizations may not have readily available:
Linux – Most open source projects highly leverage aspects of Linux. Free courses are available online.
GitHub – Being able to interact with the source control system that houses most of today's open software. Lots of free resources and tutorials are available online.
Open source licensing – In most cases, Enterprise IT won't attempt to sell the software they create, but they should be knowledgeable about the different types of licensing and when they may/must the software they add/change to a given project. Educating yourself on the options is important.
Writing to APIs – Does your IT organization primarily rely on GUIs, CLIs and some scripts? Evolving this to interact with APIs requires some more advanced development skills, or a willingness to work with new tools to interact with those APIs. This is a good introductory tutorial on REST APIs.
Funny project names – Don't expect to see "Enterprise Edition vX.X", instead you need to get used to things like "Pig", "BOSH", "Hive", "Swift" or "Clocker".
Need Documentation? If there's anything developers dislike more than meetings, it's writing external documentation. "Read the code" replaces "RTFM", but either way this can lead to frustration from Enterprise IT groups that may have come to expect more complete examples in documentation. This is an areas where paid-support might add value to IT shops.
Learn the New Application Models – a great place to start is The Tweleve-Factor App model. This is the basis of the microservices trend that is so frequently discussed for modern application development.
What are you doing within your company regarding open source projects? Is it a company-level priority yet, or just something that you're exploring outside of work?
---
March 28, 2015 3:17 PM
Collaboration
,
CRM
,
Email
,
ERP
,
HCM
,
IPT
,
Microsoft
,
Oracle
,
SaaS
,
SAP
,
VMware
,
Windows
For the last 9-12 months, my day job has keep me pretty focused on more next-gen technologies and open source. While this is fun and exciting and involves a lot of new learning, it also creates an interesting dynamic when out talking to customers and communities that aren't based in Silicon Valley (or maybe Seattle, Austin and a couple other tech hotspots). Whether we're talking about open source or automation or micro-services or containers, the inevitable question always comes up – "This doesn't seem to be aligned to our current apps, so what will we do with them?" In many cases, these are packaged applications (Microsoft, SAP, Oracle) that may or may not have any customizations.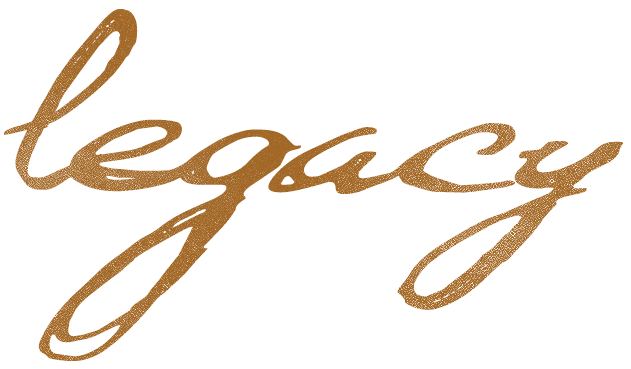 Like all the great mysteries of IT, the answer to this question is "it depends". And then like anyone giving advice to a situation that has limited context or details (since we just met), it's important to provide a framework of possibilities.
Ignore
Many existing applications will not be re-written to take advantage of modern frameworks, not should they. Maybe there are ways to "wrap" services-centric architectures around them (good discussion on Eps.6 of The Goat Farm podcast), but often these just need basic care and feeding to continue providing the service to the business. If anything, I suspect that we'll begin to see many UNIX/Sparc environments migrated to x86/VMware environments if that older hardware goes EoL. Get those apps onto lower-cost hardware as part of a cost-reduction project. It'll be a big, but boring, business for VMware. All the elements to handle those large apps (lots of CPU cores, lots of RAM, dedicated I/O, node-level HA) are now embedded in VMware vSphere 6.
Rewrite
Depending on how old the applications are, there is some chance this happens, if some of the previous development team still exists and can explain the legacy code. If the application is part of a business transition, such as a move to mobile-centric devices, then this becomes more likely. Maybe the entire application isn't rewritten, but enough is modified so it functions properly on the new devices – touch screens expect different interactions than those that use a mouse/keyboard for input. If these re-writes happen, it's also an opportunity for IT and Business groups to look at the corresponding culture shifts that align to DevOps, creating a more agile environment to operate those applications.
Get SaaS-y 
Other than a few specialty, vertical applications (clinical trials?), there is basically a SaaS application for everything you do in-house today. Other than a few giants (Salesforce, WebEx/Go-To-Meeting, Workday, Concur, etc.), it's an extremely fragmented market segment. Some areas will grow extremely large over time (eg. Office 365, Adobe Suite, Box, Dropbox) as installed bases are migrated. Others will offer unique value-add on top of other applications (eg. Twillio). And almost every major packaged vendor is looking to make major offerings more attractive as SaaS applications (Oracle, SAP, Microsoft, Adobe, etc.). Given that the UI and UX is almost always better for SaaS than on-prem applications (both web and mobile), you'll rarely ever find an end-user that doesn't prefer a SaaS application.
[NOTE: We didn't talk about SaaS applications for adding-value around more modern environments. We'll save that for another post]
If I had to bet on where the major of efforts will be with legacy apps over the next 3-5 years, I'd put the odds at something like this:
Ignore: 60-70%, with a focus on UNIX/RISC migrations to x86/VMware
Rewrite: 15-20%, with a focus on integration with mobile apps
SaaS-ify: 30-50%, with a focus on applications that drove "productivity" in the 90s and 00s (email, collaboration, etc. being realized as non-differentiated and commodities that nobody really wants to manage.
---
March 28, 2015 12:47 PM
cloud
,
Docker
,
Microsoft
,
Windows
Ever since Docker took there most recent funding round ($40M Round B at ~ $300M valuation), many people have speculated about the future of the company. Do they evolve to become the next VMware? Do they have a monetization model that would lead them to an eventual IPO? Do they get acquired by a larger company – and if so, who?
Given that Docker is usually discussed in the context of building/deploying/managing Linux containers, it was surprising to see Docker announce a partnership with Microsoft enable Docker with Windows (and not just Boot2Docker for Windows). Interesting. Strange bedfellows? This isn't the first time that Microsoft has appeared to announce support for the new hotness, many months or years after the initial buzz was created in the community (Zune, Phone, Tablet, Azure IaaS, etc.). But given Microsoft's resources and reach, being a fast-follower is essentially their business model these days – and "v3" is their new beta or GA.
But the more I thought about it, this makes alot of sense for Microsoft. As we see more computing activities move to either mobile devices (tablets, phones) or public clouds, the underlying OS is becoming less Microsoft-centric. But under the new Microsoft leadership, the willingness to embrace things like iOS or Linux (in Azure) is becoming more commonplace. It appears that they are embracing (or re-embracing) the value in monetizing the applications and frameworks above the OS.
So why does Docker make sense for Microsoft? In a nutshell, because Docker is becoming the element that's nearest to the OS where developers care about the technology. And because Docker provides a truly portable format (unlike VMs) across many environments – laptops, clouds – it has the potential to help Microsoft more seamlessly help future developers to Microsoft's platforms make a (more)seamless transition of applications. If the future applications can be written to use native Linux or Windows Docker containers, it not only removes friction for the developers, but it also doesn't create a revenue friction (loss) for Microsoft. This was always a burden for them to adopt the new hotness in the past – it had to be adapted and locked into Windows.
Whether Microsoft becomes an active community contributor, a proprietary extender (MS Containers 2015?) or an acquirer is yet to be seen. Any of those outcomes is possible. There's new leadership in place that is doing things very differently than in the past. Or maybe we'll see (generic) Docker support in Windows along with a Microsoft-specific version, allowing developers choice with a potential for licensing uplift.
The nice thing about open source is that we can allow follow along to see how things are progessing (Docker + Azure; ASP.NET + Docker). This doesn't mean we'll see everything, as some features/functions could be held back from upstream contributions (eg. "kept private"), but it's a big step forward for Microsoft.
---
March 14, 2015 12:11 PM
Earlier this week, GigaOm ceased operations. The news came quickly on Monday night, surprising most of us that have been making it a daily read since 2006. We read their site, we attended their events and we listened to their podcasts. And for those of us that don't live in Silicon Valley, it was a nice way to get updates on the new things happening each week.
Sadly, as frequently happens in our industry, people began quickly piling on about why GigaOm ended. Rival sites immediately and vaingloriously posted articles to kick dirt on the tombstone. Other complained about financial mismanagement. And media pundits all tried to decode the economics of the disconnected dots that weren't profitable enough.
I don't know what happened at GigaOm. I have a few friends that worked there, but I'm not going to ask them for any inside dirt. It doesn't matter to me. Especially in our industry, the past is the past.
If I think back on GigaOm, all the way to 2006, so many macro-level things have changed. Back then, many of the things we take for granted now didn't exist (or were in their infancy stages):
Blogs – Blogger (2003); WordPress (2003)
Twitter – (2006)
YouTube popularity and fast broadband – for uploads – (2005)
A conference every day, everywhere
A meetup every day, everywhere
Streaming video from events
Online sites to easily share presentations and talks
But we don't live in that world anymore. Everyone has a blog. Everyone has Twitter and drives the news and conversations. (Almost) everyone has a podcast. And if you haven't experience FOMO with daily or weekly meetups, you don't live in the tech industry. We know the speakers and keynote presenters, because their brand is accessible on Twitter. We get leaked press-releases and announcements from bloggers that are part of vendor-led "influencer groups".  Continued »
---
February 28, 2015 2:24 PM
AWS
,
EMC
,
Open source
,
OpenStack
,
VMware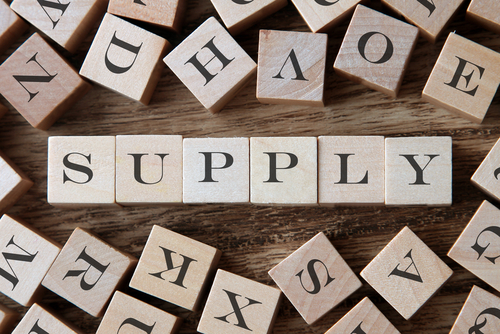 There's a framework that's often taught in undergrad and graduate-level business schools called "Porter's Five Forces", which was created by Harvard Professor Michael Porter.  It looks at the elements within a competitive model and attempts to help students think about the cause/effect relationships as those forces change.
One element of this model looks at replacement or substitution of elements of the supply-chain. The path between the creator of value and the consumer of value. In some industries, the path is long and involves many intermediary elements. In other industries, the path is much short. Now, other than academics that study supply-chains for research, most people only care about supply-chains as they relate to their ability to create revenue/profit/value from their place in any given supply-chain. And if they're smart, they are also considering what happens when that chain gets longer or shorter – potentially replacing some element that provided before (see: Blockbuster physical stores in the movie supply-chain).
The interesting thing about supply chains is that they are different, depending on the your point of view. For example, in the IT supply chain, many of us are used to a model like this:
VC>>>VENDOR>>>DISTRIBUTOR>>>SYSTEM-INTEGRATOR or VAR>>>CUSTOMER 
But that model is going through radical change because of two elements – open source software and public cloud services.
For example, let's look at the basic AWS (Amazon Web Services) supply chain:
AWS>>>>>CUSTOMER
Now, let's look at the basic supply-chain of a open source project/company Docker
OPEN(DOCKER)<<<|>>>>CUSTOMER>>>|<<<DOCKER(INC)
Pretty different than the IT supply-chain from above, isn't it? Continued »
---
February 28, 2015 1:00 PM
CCIE
,
Cisco
,
Linux
,
Networking
,
VMware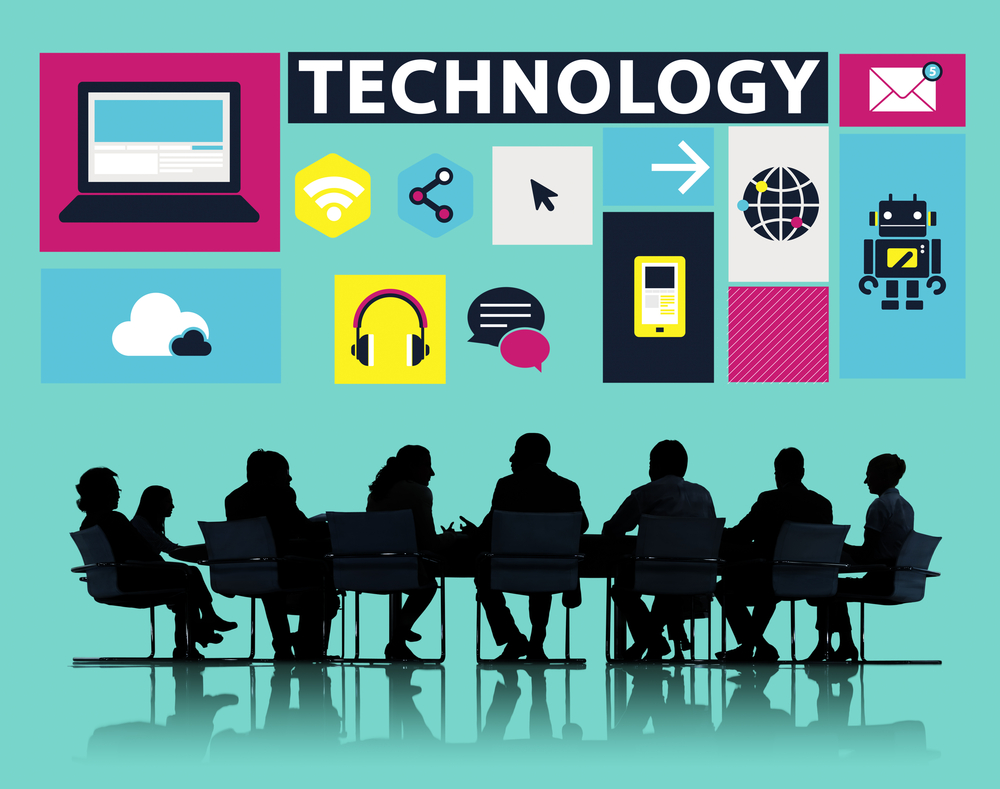 Sometimes you just can't escape your past. It hangs around, popping it's head out from time to time, reminding us of those decisions we made years ago. I started out life in this crazy world of IT in the networking space, working for Bay Networks and then Cisco. I did tech-support in Cisco's TAC. One of the requirements of the job was that you needed to have your CCIE within one year. Working at Cisco, we had a distinct advantage in that we were surrounded by tons of people with deep Cisco expertise, and unlimited access to labs full of equipment.
So for about about 4 months, I spend a few hours a day and every weekend, locked in those labs trying to learn about everything from BGP and OSPF to obscure things like floating-routes with async modems and DECnet. Plugging in cables, racking new gear, and spending lots of time on green-screen consoles. Eventually I sat for the two-day test and received my CCIE.
Like many classes we take in school, I don't think much about that CCIE anymore. It was great to learn how to learn, but I never really used the certification for career advancement.
And then a few weeks ago, I read this really good article by Matt Oswalt (@mierdin) about Five Next-Gen Networkers Skills. I agreed with everything on Matt's list, and the great thing is that those skills are easier than ever to learn (here, here).
It got me thinking about how someone would approach a certification like the CCIE today. Given the rise of online communities, recognition programs and things like StackOverflow and GitHub, I'm not sure that certifications will be a big deal in the future. Employers or clients can find out a ton about your background, your work, your personality and your ability to communicate with just a few searches and clicks. Do they really need a certification to evaluate you anymore? Continued »
---
February 28, 2015 11:34 AM
DevOps
,
Docker
,
Linux
,
Unix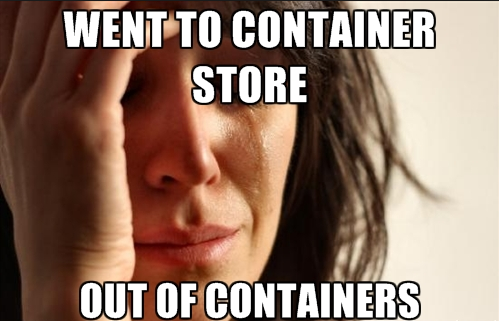 Earlier, I covered some of the basics of the container technologies that are quickly evolving .within web-scale clouds and will eventually be migrating into Enterprise and Mid-Market data centers. Once you begin to understand the basics and have played with the technology, you'll probably start asking yourself a few basic questions:
How should I manage a growing number of containers?
What tools are available to coordinate containers within my datacenter or on public cloud environments?
Are all of these different container technologies compatible?
 If I want an alternative to pure open source consumption, are their commercial alternatives for containers that I could use?
We talked about some of these things on a recent podcast with Nick Weaver (@lynxbat), from Intel's Software-Defined Infrastructure group. Matt Asay also dove into this a little bit recently, looking at Docker + Mesos.
What it boils down to is the common tradeoff between using a set of "interchangeable" tools (the UNIX/Linux philosophy), or using a more complex system/solution. The discussion has centered around a phrase that Docker's Solomon Hykes (@solomonstre) uses, "batteries included but removable". Continued »
---