---
June 13, 2014 3:07 PM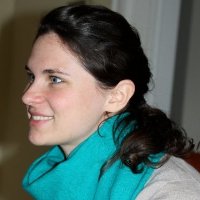 Profile: Caroline de Lacvivier
Amazon
,
Android
,
AWS
,
Linux
With over a billion users,  Android has become the most popular Linux distribution in the consumer market, according to Ron Munitz, CTO and founder of Nubo, a remote Android Workspace solution.  Now that enterprises are rushing to migrate their Windows or Linux-based deployments to the cloud, Munitz believes it makes sense to consider Android cloud apps as servers, in and of themselves. He presented this viewpoint at AnDevCon in Boston, in a session called, "Building Android for the Cloud".
"If there is a migration from Linux to Android, and if there is a massive migration to the cloud, then it makes sense to combine all of them together and to expand Android to be a dominant cloud system on its own," Munitz said. He believes the next step for Android is the make server side application ns, not only for users, but for organizations.
Munitz acknowledged many challenges that blocked progress in this direction. The primary drawback is latency, which would be introduced to applications running from Android's cloud system. Android would also have to choose a remote display protocol (RDP) and, according to Munitz, there aren't any RDPs that could handle Android well enough to satisfy users. After all, the user interface (UI) is the most important part of the mobile device, from the user's perspective. And this is the part that would be subject to latency were its entire backend moved to the cloud.
That said, there are many reasons to entertain this concept of Android as a full-fledged cloud operating system or, as Munitz put it, "Cloudroid." One reason is security, which has become a more pressing concern since the rise of BYOD. "Companies say you can have access to the organization's data but that they need to verify that you will not steal data or, if you lose your phone, that it won't be a risk." Data held in Android cloud servers would be one way to protect the enterprise from this risk.
For the time being, Munitz's position is largely abstract and speculative, but his premise is intriguing. In some regards, this seems to be the natural next step for Android. And, as Munitz put it, only a few years ago, Amazon was known as a book seller. Somehow, it has grown to become a dominant cloud provider. It seems like a much smaller leap to imagine Android doing the same.
October 19, 2012 10:39 AM
Waistlines traditionally expand as the weather gets colder. Quest Software, recently acquired by Dell, has discovered bloating can be a problem for companies using cloud applications as well, according to results from a new survey the company sponsored.
Senior IT officials from 150 companies with more than 500 applications and $500 million in revenue were surveyed by Harris Interactive for the report, which concludes companies are potentially losing millions due to poor application management.
More than half of respondents said applications that were slow, unresponsive or crashed cost their businesses big money each year. Twenty nine percent of respondents reported losing money in the millions, and 7% said they lost tens of millions or more each year.
Quest is a maker of application performance management (APM) software, a field that has expanded in step with the growing world of cloud and mobile applications. Legacy vendors like Hewlett-Packard, IBM, Oracle and Microsoft compete with mid-sized companies and upstarts, from AppDynamics and New Relic to AppNeta, for control of this growing market.
The pitch from these companies is similar: If no one is watching your applications, you're losing money. Automating the monitoring of applications and building alerts when something isn't working properly can reduce downtime and save money. Additionally, some APM tools have predictive analytics capabilities that alert users to problems before they happen.
In the survey's view, that would be a big help for IT departments unable to keep a watchful eye on all its applications. Less than half of applications are accessed more than five times a day by 76% of IT managers, according to the survey.
Companies have been making use of APM tools to fix a wide variety of problems. Vodafone Ireland used HP's APM tools to increase performance and centralize monitoring and Aptela used AppNeta's APM appliance to fix problems with its users networks.
Follow Adam Riglian on Twitter @AdamRiglian
---
October 9, 2012 9:00 AM
In September, Amazon Web Services launched a marketplace for reserved instances — a contracted, fixed-term version of its cloud infrastructure. Cue the analytics startup.
InstanceVibe.com, a two-week old baby of a website launched by Roman Stepanenko, offers analytics and alerts to prospective buyers in the reserved instances marketplace.
"Generally, each company has a preferred timeframe for the amount of time they want to have an instance. Especially with the startups, if you want to have a reserved instance, you have to pay some cash up front," he explains. "If you want to find perfect instance for your needs, you need to keep logging into the AWS console. [The] natural solution is to supply some sort of alert where you supply the criteria to what you're interested in and you're notified by email."
Stepanenko, a former financial services developer who founded structural exception search engine BrainLeg in April, said he bought the domain right after he saw Amazon's announcement. The website launched two weeks ago. He got the idea for the site from his own experiences with the reserved instances marketplace.
InstanceVibe users set a certain criteria for the type of instance they want to find, including the amount of time they want on the contract and the amount of usage. The marketplace is scanned by InstanceVibe regularly and alerts are sent out to users when instances are available with their criteria.
Alerts are free for t1.micro instances. Costs scale up to $9.99 for two weeks and $14.99 for four weeks of unlimited alerts for any instance. Each time the marketplace is scanned, the data is stored in a historical prices database and analyzed to show the best possible prices over a certain amount of time. Those analytics are free.
"Every time I scan the marketplace I am saving these data points in my database and that allows me to analyze when instances are sold and when they become listed," Stepanenko said. "I can calculate the best costs of ownership historically [based on the information]."
Read more from Adam Riglian on SearchCloudApplications.com. Follow him on Twitter @AdamRiglian
---
October 1, 2012 7:00 PM
Larry Ellison took a swipe at SAP HANA during his keynote address Sunday night. By Monday afternoon, one of enterprise IT's empires was prepared to strike back.
"For the last 24 hours, my eyebrows have been glued two-thirds of the way up my forehead, " said an incredulous Steve Lucas, executive vice president of Business Analytics, Database and Technology at SAP. "My first reactions were 'you've got to be kidding me.' "
The quotes that had Lucas irate came when Ellison was discussing Exadata X3, the latest incarnation of Oracle's database. He touted its 26 terabytes of in-memory before drawing comparison with HANA, something he joked he would not do during the speech.
"I know that SAP has an in-memory machine. It's a little smaller," Ellison said.
Lucas says not so fast – SAP announced that HANA boasted 100 terabytes in-memory at Sapphire in May.
"These are the most baseless set of statements I've ever seen anyone in the market make," Lucas said. "I don't know where these people get their facts from, to me it's absolutely mind-boggling."
Sniping between the companies is nothing new, but Lucas said he was surprised at the form Ellison's barbs took at this year's conference.
"It wasn't even the normal sort of half-truth. It was this "are you kidding me?" kind of a statement," he said.
Check in on our guide page for more coverage of Oracle OpenWorld and JavaOne.
Follow Adam Riglian on Twitter @AdamRiglian
---
September 30, 2012 9:27 PM
---
September 24, 2012 12:14 PM
---
September 19, 2012 12:06 PM
The first day of Dreamforce 2012 was the tempest before the storm of announcements and hype that tend to go hand-in-hand with a keynote address.
Laid back and relaxed, Tuesday's speeches and keynotes were directed more at partners and users than press and analysts. (Editor's note: It's difficult to write a story when MC Hammer is on stage at Dreamforce.)
There was still a lot to learn from yesterday's sessions, especially during the AppExchange partner keynote. The AppExchange is eventually expected to account for 30% of Salesforce's business and the message that apps on the exchange need to connect with one another came across clear.
Esteban Kolsky, founder of strategy firm ThinkJar LLC, raised the interesting point on Twitter that Salesforce's messaging up front is about social enterprise, but that Tuesday's speech was more about connected enterprise. For his money, he'd rather just have them say collaborative enterprise.
IDC analyst Alys Woodward also took to Twitter, recognizing that the "I" word — which no one at the keynote used — is critical to a connected app vision. That word is integration, and she sees it as crucial along with data architecture.
Aside from the partner keynote, it was a relatively sleepy day. A lot has been made out of the high attendance at this year's conference, which is ranging from 85-95K depending on what you read. It feels every bit of that on Day 2, but Day 1 did not have the big event feel to it.
---
September 18, 2012 5:47 PM
---
September 14, 2012 10:35 AM
Ever wonder what happens to loved ones on business trips? New survey data suggests stopping — it's nothing good.
ON24, a San Francisco-based virtual events company, sponsored research with Harris Poll that suggests a large percentage of business travelers would rather stay home — even if some are having a little too much fun on the road.
"We've seen dislike for business travel escalate and in our last study, it was well over 90%," said Tricia Heinrich, director of strategic communications at ON24. "What we uncovered is this infringement on personal lives. That is what has underlined this dislike of business travel."
The wide majority of respondents, 85%, felt that work was a major infringement on personal time, while 91% said that spending too much time away from home because of work could have serious consequences.
Some of those consequences might relate to the bad behavior respondents reported engaging in on the road. Drinking too much alcohol was the most common vice with 71% of respondents pleading guilty. Others ate fatty foods (53%), spent too much money (54%), gave up on exercise (43%) or went to bed too late (42%).
Those really in trouble were the 66% that reported cheating on a spouse and the 31% who said they engaged in illicit drug use on the road. ON24 has compiled a website letting weary travelers contribute horror stories from the road.
ON24′s software aims to eliminate a lot of these problems with virtual events and webcasting. The company's service is used for company meetings, user conferences and training.
"People just want more control over their schedule and their life, they hate to waste time, everybody is busy. It's just more convenient to do many things online," Heinrich said. "We're not advocating the replacement of all face-to-face meetings, it's just what make sense for your audience and your objective."
Let these stats serve as a warning to anyone attending Dreamforce, OpenWorld or a Gartner Symposium.And if you can't make it to Dreamforce, follow our live coverage at SearchCloudApplications.com.
---
August 7, 2012 12:49 PM
Craigslist is turning off the data taps, a potentially foreboding sign for cloud and mobile app developers.
The Verge's Louis Goddard reports that the online classifieds giant has informed search engines that it no longer wants its posts to be indexed. That decision blocks the 3Taps API and damages PadMapper, the popular consumer apartment rental site that displays Craigslist postings on Google Maps.
Goddard adds that Craigslist has been in court with both PadMapper and 3Taps, seeking to bar both from using Craigslist postings for their own purposes. PadMapper will now try and gather its own listings through PadLister, but it's unclear whether the new service will be able to step in and fill Craigslist's role.
The unanimous opinion in the blogs is that Craigslist is severely injuring itself. It doesn't take an expert to explain that site traffic will go down without Google and Bing. Craigslist also loses any traffic that was generated by PadMapper users coming to Craigslist to explore listings further.
The question for developers becomes – if Craigslist is willing to cripple itself to shutoff third-party apps, will others be willing to do the same?
Twitter's director of consumer products, Michael Sippey, wrote a letter that had developer's panicking about the prospect of increasingly stringent API rules back in June. Mike Isaac of AllThingsD explained that the changes are likely designed to create a more "consistent Twitter experience for every user."
But, he also rightfully noted that yes, minor changes to Twitter's guidelines could drastically affect thousands of apps and the people who make their living building them.
There's no clear answer as to what is going to happen next, but the app economy that relies on data passing through open APIs is only as lively as the APIs are open. It is seemingly irrational for the data providers to want to hurt the third-party developers that build off of their services, but as the Craigslist case shows, rationality doesn't always win out.
---