Oct 30 2009 10:52AM GMT
Posted by:
David Davis
Tags:
As you know, Microsoft has released Windows 7 and Windows Server 2008 R2. So how are you going to get training on these new operating systems? Good News! Train Signal has just released their Windows 2008 R2 Training Video!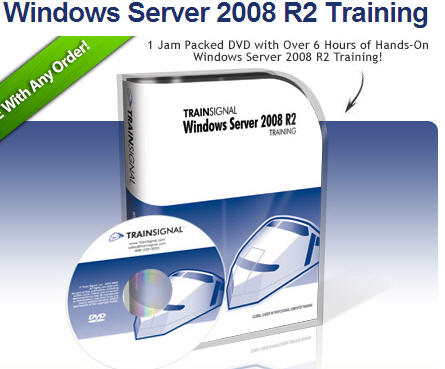 There are over 6 hours of training jam packed with new features to assist you with upgrading to Windows Server 2008 R2. What's cool is that the videos can be downloaded via different media such as iPod, Mp3, among others.
Check out this link for the latest info- Windows 2008 R2 Training Video