Nov 28 2009 6:20PM GMT
Posted by:
David Davis
Tags:
Congratulations to Train Signal for being picked the winner of the 2009 Community Choice Award!!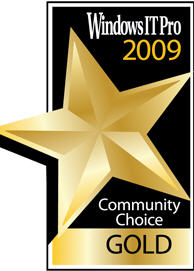 It's apparent that the core values that were established in 2002 are now coming to fruition. Values of creating the best computer training on the planet and taking care of your employees. A company cannot go wrong with these two basic values. Well done Train Signal!