Mar 2 2010 10:18PM GMT
Posted by:
David Davis
Tags:
I just ran across a new website that is dedicated to Network Management Software (networkmanagementsoftware.com, how appropriate!). I like the idea of the site because they specialize in just NMS – nothing else. They have a ton of whitepapers, articles, and videos as well as download links to free trial software.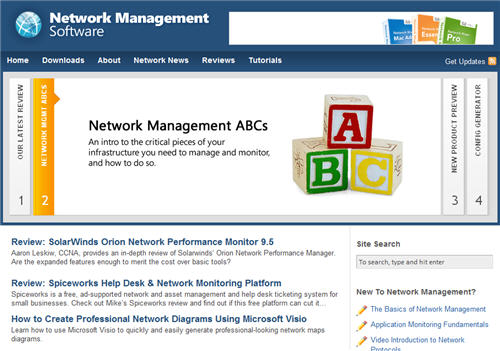 So, if you are looking for new network management software (I'm always shopping around), checkout the site!