Nov 30 2007 5:05PM GMT

Profile: David Davis
I know you may be wondering why I am bringing this topic up on the Cisco blog. Well, Linksys is a Cisco owned company so I am still talking about Cisco, kind of, by discussing this.
Here's my issue – I want an excellent outdoor video surveillance system that works at night (with IR nightvision and IR LED lights) and uses my PC as a DVR. I have searched high and low and haven't found what I am looking for. (oh yeah – I also don't want to pay very much money)
I tried the Wilife outdoor camera and it is very cool. It uses the home or business electrical cables to send the signal so there is no need to run a cable. The problem with it is that they don't yet have an outdoor nightvision camera (expected sometime in 2008). Because of this, I will have to return it.
Next, I looked at Linksys Network Video Cameras. Did you even know that Linksys makes video cameras? Some are for your PC, some are for room monitoring, and some are for large area monitoring. They have some very cool IP-addressable cameras with web servers inside. Problem is, again, they don't yet have an outdoor nightvision camera. Still, here are links and sample of what they offer:
Linksys WVC54GC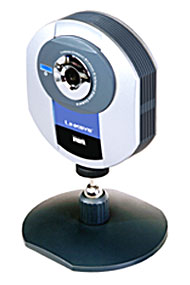 Linksys WVC200 (looks like a small robot with an antenna)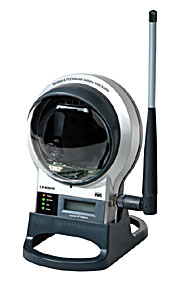 Linksys Business video cameras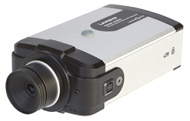 What about you? Have you found an excellent outdoor & nighttime video surveillance system? One that is IP addressable or can come back to a PC using DVR software? (Maybe I need to post this question in the ITKE IT Answers forum!)
-David
Personal Website: HappyRouter.com – home of Cisco how-to articles & videos
David Recommends:
HappyRouter Cisco VMware Workstation & Server Video Training Series
HappyRouter Cisco CCNA & CCNP Video Training Series