---
July 15, 2016 5:01 PM
Blockchain
,
Cloud Computing
Pokemon Go is officially a phenomenon, with millions of users around the world linked in to its augmented reality interface. What does it mean for the future of augmented reality in the enterprise? In this week's Searchlight, Site Editor Fran Sales


RSS Feed

Email a friend
July 8, 2016 5:18 PM
Blockchain
,
CIO
,
CIO Decisions
,
ERP
,
Google
,
IT talent
,
Talent acquisition
Search engine behemoth Google has already put in effort to build up its image and item recognition efforts, but this week the company made a big move: It acquired Moodstocks, a French startup that specializes image recognition based on machine learning. In
---
February 16, 2016 3:18 PM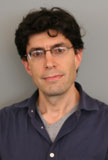 Profile: Jason Sparapani
Cloud Computing
For Todd Miller, IT director at Millar Inc., 2015 was "the year of security." The year of spectacular hacks at the U.S. Office of Personnel Management and infidelity...
---
January 29, 2016 5:00 PM
Big Data
,
Big Data analytics
,
Blockchain
,
CIO
,
Cloud Computing
,
Cognitive computing
,
Disaster recovery and business continuity
,
Information security
,
Public Cloud
,
Robotics
Successfully reaping the benefits of big data remains a huge challenge for many companies. Big data projects involve not just identifying the right data analyze, but also finding the right people to implement the right technology. But as big data experts and IT leaders tell Senior News Writer...
---
---
---
---
October 31, 2015 5:20 PM
Cloud Applications
,
Cloud Computing
,
Gartner
,
IT budget
,
PaaS
,
SaaS
,
SMB
Spending on cloud-based services make up only a small portion of the IT market, but, at least among small and medium-sized businesses (SMBs), investments in these offerings are...
---
August 14, 2015 8:56 PM
CIO
,
CIO innovation
,
Customer engagement
,
cybersecurity
,
Digital initiatives
,
Gartner
,
Google
,
Information security
,
Regulation SCI
Gartner research vice president Paul DeBeasi kicked off its annual Gartner Catalyst conference this week with a subversive idea: that while the technology foundation of "mobile and cloud-first, predictive and self-conductive" remains crucial, organizations are also going to need a personality...
---
August 7, 2015 5:03 PM
CIO
,
CIO leadership
,
Cloud Computing
,
Digital platform
There are many factors to consider when undergoing a digital transformation: Having a platform to support that transformation is one of them. Senior news writer Nicole Laskowski sat down with MIT's Jeanne Ross to discuss
---