---
October 29, 2014 5:30 PM
CIO
,
cybersecurity
,
End user security
,
FBI
,
Information security
,
Intellectual property theft
,
Security training
,
SMB
,
SMB security
You know things are getting real when the FBI and Secret Service get involved. When it comes to protecting your organization, traditional, siloed security no longer holds a candle to today's persistent cybercriminals, who still slip through the cracks, sometimes without organizations' knowledge; we...
October 24, 2014 5:56 PM
CIO
The results are in: 2014 was a good year for IT executive pay, according to the TechTarget 2014 IT Salary Survey. SearchCIO Executive editor Linda Tucci talked to IT professionals who said
---
October 23, 2014 6:28 PM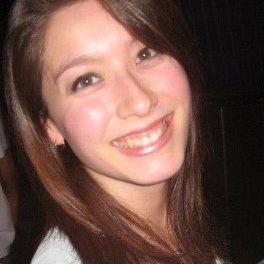 Profile: Kristen Lee
CIO
It's no secret that cloud is a big part of a CIO's IT strategy, and results from TechTarget's 2014 IT Salary Survey bear that out: the 333 senior IT executives polled in this year's survey ranked cloud computing as one of their top priorities for 2015,
---
October 17, 2014 8:41 PM
Apple
,
Artificial intelligence
,
Big Data
,
CIO
,
Disaster Recovery
,
Disaster recovery management
,
Disaster recovery planning
,
IT
,
ROBOTS
CIOs, CISOs and directors of business apps brought home big paychecks in 2014. If you're curious about how other tech positions' salaries compared, which IT professionals plan to jump ship and where 2015 information technology salary expectations stand, take a look at our overview of
---
October 10, 2014 7:17 PM
Big Data
,
CIO
,
HP
,
IT
This week's big breakup news didn't involve any Hollywood stars -- instead, it centered on HP, one of the largest IT corporations in the world. SearchCIO Executive Editor Linda Tucci reached out to...
---
October 3, 2014 8:25 PM
Big Data
,
CIO
,
Cloud Computing
,
Compliance
,
Security
There's much for CIOs to to consider when it comes to cloud computing: your company's specific needs, the financial benefits and data security, to name a few. Learn how to make the most of cloud computing in the 
---
September 19, 2014 9:50 PM
Analytics
,
Apple
,
CIO
,
Compliance
,
Governance
Ever since the financial crisis of 2008, finance departments have been skeptical of the value of predictive modeling. Still, they're finding that current models are more advanced, and that
---
---
September 12, 2014 11:50 PM
Apple
,
Big Data analytics
,
CFO
,
CIO
,
Cloud Computing
,
E-discovery
,
grc
,
iPhone
,
Iterative Development Methodologies
,
Mobile applications
,
Open data
,
Smartwatch
,
Social networking
,
Wearable devices
Germany won this summer's World Cup thanks, in part, to Adidas' miCoach Elite Team System, a suite of technologies that includes a smart shirt, heart-rate monitor, GPS and...
---
September 5, 2014 7:09 PM
Apple
,
Big Data
,
CIO
,
Cloud analytics
,
cybersecurity
,
Data Leakage
,
Data privacy
,
E-discovery
,
Governance
,
icloud
,
IT talent
,
Mobile
,
Paypal
,
Startup
,
Talent acquisition
Security experts, the media and Hollywood were thrown into a tizzy in response to the leak of celebrity nude photos in Apple's iCloud breach. For CIOs, however, the big news offers a hidden opportunity to
---