---
July 1, 2016 5:03 PM
CIO
The news of the "Brexit" vote rocked the world. What does the United Kingdom's impending separation from the European Union mean for IT teams? One thing is certain -- we're in uncharted territory. In this week's Searchlight, Features Writer Jason Sparapani explores


RSS Feed

Email a friend
June 24, 2016 5:26 PM
CIO
Dropbox is looking to brighten its enterprise allure with its new collaboration tools and partnerships. Can they help the file-sharing company solidify themselves as a force in enterprise collaboration? In
---
---
---
April 15, 2016 9:09 PM
Blockchain
,
CIO
,
CIO Decisions
,
CIO innovation
,
CIO leadership
,
Consumer data
,
Enterprise mobility
,
Facebook
Facebook CEO Mark Zuckerberg wants consumers to think of businesses as their friend. Sounds like a stretch? With the company's new "chatbots," it could soon be a reality. Facebook opened up its Messenger app to developers so they create these robots, which are powered by artificial intelligence and...
---
April 1, 2016 5:13 PM
CIO
,
Compliance
This week, our reporters flew to Madison, Wis. to get the latest scoop at this year's Fusion CEO-CIO Symposium, which this year focused on delivering customer experience through disruptive business models. Check out these videos to get business and IT experts'...
---
---
March 3, 2016 9:59 AM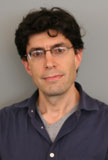 Profile: Jason Sparapani
CIO
,
College
,
IT department
In higher education today, it's good to be CIO -- if you're willing to change the way you work. That's according to Eric Hawley, who holds the top IT position at Utah State University. The...
---
February 29, 2016 7:50 PM
CIO
A recent diversity report by Intel shows the chip maker is making strides towards a more inclusive workplace, but there's still a lot of work to be done -- and both Intel and the rest of the world know it. The real question is: what happens now? After a Searchlight column exploring 
---
February 26, 2016 6:06 PM
CIO
The Apple-FBI debate on data privacy versus national security rages on. It has spurred enterprises to look at their own consumer privacy policies. In his Searchlight column, Associate Site Editor Brian Holak talks to the experts about
---