---
November 26, 2014 9:34 PM
CIO
Want to be a disruptive leader? Start by mastering the art of asking questions, Senior News Writer Nicole Laskowski writes in her latest Data Mill column, where she also addresses how CFOs are...
November 26, 2014 5:30 PM
CIO
,
Disruption
,
Employee advocacy
,
Employee engagement
,
Employee performance
,
Gartner
,
innovation
,
Online branding
,
Small businesses
,
SMB
,
social
,
Social collaboration
,
social media
,
Social networking
,
Social platform
,
Team Collaboration
Small businesses and startups are known for a culture of innovation and a willingness to take risks in order to stand out. Just take a gander at Scratch Wireless, the latest headliner in SearchCIO's...
---
November 21, 2014 7:03 PM
Big Data
,
CIO
,
Facebook
,
IPO
,
IT leadership
,
Open data
,
User experience
,
User Interface
,
User interface design
Facebook recently unveiled plans to launch a professional network called Facebook at Work that would compete with sites like LinkedIn. The service would allow users to message their colleagues, connect with people in their professional network and collaborate on work-related tasks. Is this a needed...
---
November 14, 2014 7:20 PM
Big Data
,
CIO
,
Data breach
,
HTML5
,
IT
,
Mobile
,
Native application
With customers rapidly spreading across multiple communications channels, it's time for CIOs to catch up. But connecting successfully with customers is no easy task. In our newest SearchCIO feature, hear from top CIOs and experts on how they're aiming to
---
October 31, 2014 6:32 PM
API
,
CIO
,
Compliance
,
Data
,
IT
,
Mobile application security
,
PCI compliance
Are you prepared for a shift from a business-driven technology strategy to a technology-driven business strategy? It's happening now, and happening fast. Read what a CIO of a multibillion insurance company believes are
---
October 29, 2014 5:30 PM
CIO
,
cybersecurity
,
End user security
,
FBI
,
Information security
,
Intellectual property theft
,
Security training
,
SMB
,
SMB security
You know things are getting real when the FBI and Secret Service get involved. When it comes to protecting your organization, traditional, siloed security no longer holds a candle to today's persistent cybercriminals, who still slip through the cracks, sometimes without organizations' knowledge; we...
---
October 24, 2014 5:56 PM
CIO
The results are in: 2014 was a good year for IT executive pay, according to the TechTarget 2014 IT Salary Survey. SearchCIO Executive editor Linda Tucci talked to IT professionals who said
---
October 23, 2014 6:28 PM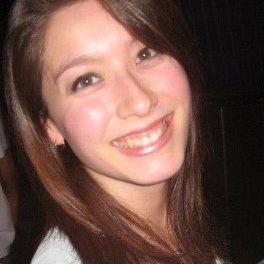 Profile: Kristen Lee
CIO
It's no secret that cloud is a big part of a CIO's IT strategy, and results from TechTarget's 2014 IT Salary Survey bear that out: the 333 senior IT executives polled in this year's survey ranked cloud computing as one of their top priorities for 2015,
---
October 17, 2014 8:41 PM
Apple
,
Artificial intelligence
,
Big Data
,
CIO
,
Disaster Recovery
,
Disaster recovery management
,
Disaster recovery planning
,
IT
,
ROBOTS
CIOs, CISOs and directors of business apps brought home big paychecks in 2014. If you're curious about how other tech positions' salaries compared, which IT professionals plan to jump ship and where
---
October 10, 2014 7:17 PM
Big Data
,
CIO
,
HP
,
IT
This week's big breakup news didn't involve any Hollywood stars -- instead, it centered on HP, one of the largest IT corporations in the world. SearchCIO Executive Editor Linda Tucci reached out to...
---