---
July 24, 2015 6:34 PM
Big Data
,
CIO
,
Digital disruption
,
Digital platform
,
Drones
,
Platform integration
Is Drones as a Service (DaaS) about to take off? Sony jumped on the drone bandwagon this week with its announcement of the launch of a joint drone business subsidiary. In this week's Searchlight, site editor Fran Sales gets experts' take on the rise of DaaS and


RSS Feed

Email a friend
April 3, 2015 5:58 PM
Big Data
,
CIO
,
Internet of Things
,
iot
,
Social networking
Big data requires a big, effective data processing engine. According to Databricks, their new open source data processing engine, Apache Spark, is in a league of its own. In this week's Data Mill, senior news writer Nicole Laskowski
---
---
---
---
---
December 30, 2014 2:34 PM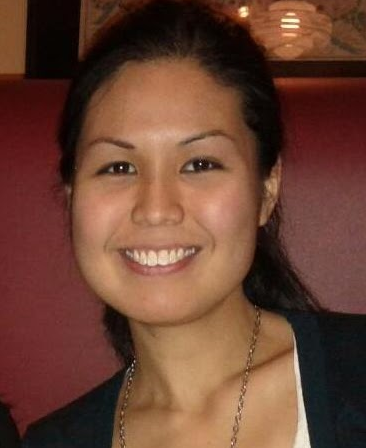 Profile: Fran Sales
Big Data
,
Big Data analytics
,
CIO
,
Content marketing
,
Midmarket
,
Midmarket CIO
,
Online branding
,
SMB
,
Startups
As markets get more crowded, it's getting even more difficult for startups and small and medium-sized businesses (SMBs) to stand out to prospective investors and customers. But things just might change in 2015 with the help of an age-old tool: storytelling. Yes, storytelling. According to the...
---
November 21, 2014 7:03 PM
Big Data
,
CIO
,
Facebook
,
IPO
,
IT leadership
,
Open data
,
User experience
,
User Interface
,
User interface design
Facebook recently unveiled plans to launch a professional network called Facebook at Work that would compete with sites like LinkedIn. The service would allow users to message their colleagues, connect with people in their professional network and collaborate on work-related tasks. Is this a needed...
---
November 14, 2014 7:20 PM
Big Data
,
CIO
,
Data breach
,
HTML5
,
IT
,
Mobile
,
Native application
With customers rapidly spreading across multiple communications channels, it's time for CIOs to catch up. But connecting successfully with customers is no easy task. In our newest SearchCIO feature, hear from top CIOs and experts on how they're aiming to
---
October 17, 2014 8:41 PM
Apple
,
Artificial intelligence
,
Big Data
,
CIO
,
Disaster Recovery
,
Disaster recovery management
,
Disaster recovery planning
,
IT
,
ROBOTS
CIOs, CISOs and directors of business apps brought home big paychecks in 2014. If you're curious about how other tech positions' salaries compared, which IT professionals plan to jump ship and where 2015 information technology salary expectations stand, take a look at our overview of
---