---
May 29, 2015 8:00 PM

Profile: Nicole Laskowski
Automation
Robots aren't taking over the world (just yet, anyway), but the idea that robots could take over the world is certainly taking over the conversation among techies. Earlier this week, I published a story out of the MIT Sloan CIO Symposium titled Automated systems: Dehumanizing the workplace. The story featured comments from a distinguished panel, including Robbie Allen, CEO at Automated Insights (Ai).
You may not be familiar with the company name, but you're familiar with its work if you read the news. The Associated Press, for one, started using Ai's "robot writers" to craft earnings reports, many of which are placed directly on the wire. Ai doesn't get a byline, but the robot writers do get credit. At the bottom of an Ai story, a tagline states that the piece was generated by Automated Insights.
My story prompted James Kotecki, manager of media and public relations at Ai, to get in touch. (Kotecki, by the way, has a 21st century media story all his own to tell.) The "dehumanizing the workplace" headline caught his eye, he said in an email, because he had recently published his thoughts on how a company like Ai (and I'm quoting from his piece, here) "makes the world a better place to be a human."
He offered an opportunity to chat, and I took him up on it. While some of the conversation veered toward the philosophical (an easy trap to fall into when talking about robot writers), the more relevant aspects of the conversation for CIOs had to do with the technology.
Ai's main product is its Wordsmith platform, patented technology that specializes in "natural language generation." Kotecki described it as "almost the inverse" of natural language processing, a technology at the heart of IBM Watson.
The Wordsmith platform takes data (such as business intelligence data, or, specifically for marketers, Google AdWords and Google Analytics data, and even personal fitness data), analyzes it for trends, measures it against the aggregate as a way to add historical context, and then turns that data into a narrative — that is, into natural language.
If businesses want to program in a specific tone, Ai can do that too. Yahoo Fantasy Football uses Ai to generate individual weekly reports for participants. Last year, according to a press release, Yahoo requested more snark — and got it — to the apparent delight of Fantasy Football fans, who shared plenty of Ai's comments on Twitter, according to Kotecki.
"We know we're engaging with people in a way that just a raw set of numbers and charts would definitely not be able to," Kotecki said.
But, as Kotecki was quick to point out, machines can't do it all — and likely won't be able to. "A lot of folks ask us, 'Can you write fiction? Can you write a novel,'" he said. "And the answer is, typically, we rely on structured data to do what we do and there's a configuration process that works with the output for any given client." When it comes to fiction, what kind of data is necessary for the Wordsmith platform to produce the next great American novel?  "I don't even know how you'd start," Kotecki said.
Even more to the point for journalists, Kotecki believes augmentation is a better, stronger alternative than automation. "Humans are, frankly, much, much better at [adding context] than machines. And machines are better at doing that data processing and number crunching than humans," Kotecki said.
He pointed to a recent AP story about the Disney Corp. (like this one), which includes more contextual information than your typical earnings report. At the bottom of the story, the tagline disclosed that only elements of the story were generated by Ai. "That's usually the tell-tall sign that humans have worked on it as well," Kotecki said.
May 22, 2015 8:43 PM
BPM
,
cybersecurity
,
Data Center
,
Holacracy
,
Mobile payments
Imagine never having to report to a boss or supervisor again. Sounds great, right? Well, not all the employees at Zappos think so. The company's controversial new holacracy system enforces self-management instead of boss supervision and has led to a mini employee exodus. In this two-part Q&A, Senior News Writer Nicole Laskowski talks with Rod Collins of Optimity Advisors about what it means in practical terms to go bossless and how CIOs can flatten their IT organization.
With so many sophisticated cyberthreats out there, companies can't afford to act based on outdated security assumptions or traditions. In this week's Searchlight, Site Editor Fran Sales details cybersecurity advice from experts at this year's MIT Sloan CIO Symposium. Plus: SAP dismisses Salesforce acquisition talk and top banks plead guilty to federal crimes.
Grappling with customer-facing processes and rapid digitization? BPM tools can help, according to Deloitte's Craig White. SearchITChannel Site Editor John Moore recently caught up with White to discuss BPM tools and their effect on CIOs and business processes.
In this opinion piece, get SearchCIO Expert Niel Nickolaisen's take on the data centers of the future and who should be operating them.
Over on SearchCompliance, this Q&A with IGI founder Barclay T. Blair explores the Information Governance Initiative and why companies must start considering the chief information governance officer (CIGO) role to maximize information as an asset.
Finally, why should CIOs care about the mobile payment movement? Join SearchCIO's #CIOChat Wednesday, May 27, at 3 p.m. to discuss the how mobile payments will impact CIOs and the enterprise. See you there!
Please follow @SearchCIO, @SearchCIOSMB and @ITCompliance for our new stories throughout the week.
---
May 15, 2015 8:10 PM
GRC management
,
iot
,
Shadow IT
Digitization is changing the way we shop, and making strong multichannel strategies a necessity for retailers. In this feature, experts discuss how they can adapt to the growing e-commerce market by building and supporting new platforms that integrate with legacy systems.
Tech companies have been striving to mine the prosperous IoT repository, and Samsung is no exception. This week, the technology giant launched Artik, a series of low-cost chips that they hope will help catapult them into the future IoT market. This week's Searchlight details the announcement and explores the ramifications of these cheap, IoT-centered chips entering the enterprise.
In parts four and five of SearchCIO's webcast on shadow IT featuring IT transformation leader Derek Lonsdale, learn the keys to embracing shadow IT and four basic governance processes to help improve the IT-business relationship.
The GRC skills shortage is causing companies to re-think their candidate requirements and hiring processes in order to find the best available candidate. But, according to SearchCompliance expert Jeff Jenkins, there are certain skills fundamental to most security and compliance jobs that can be a big draw when deciding which candidate to invest in.
Miss our recent #GRCChat on GRC management practices and concerns? These recaps explore how changes in technology affect GRC management and discuss the causes behind information security breaches .
Please follow @SearchCIO, @SearchCIOSMB and @ITCompliance for our new stories throughout the week.
---
May 8, 2015 6:43 PM
CDO
,
CIO
,
Data Encryption
,
Hybrid computing
,
IT service
,
SaaS
The journey to digital transformation isn't easy, but it won't even get off the ground without collaboration between IT and the business. In the latest Data Mill, Senior News Writer Nicole Laskowski reports from the CDO Summit on how to become a "digital master" by closing the IT/business gap and employing the right practices.
Integrating hybrid systems is now a core IT service. Is your company equipped to handle it? In the most recent issue of CIO Decisions, learn how integration work is evolving and how new tools are emerging to enable that shift. Plus, read Executive Editor Linda Tucci's Editor's note on unlocking business value in a hybrid environment.
Chuck Robbins was chosen to succeed Cisco CEO John Chambers this week. How will this affect customers and the IT environment? In this Searchlight, Site Editor Fran Sales discusses Cisco's transition with Timothy Zimmerman, vice president at Gartner.
TechTarget, SearchCIO.com's parent media company, introduced Charles Alvarez as its first chief data officer, at a time when CDOs continue to proliferate across enterprises. In this TotalCIO blog post, Laskowski catches up with Alvarez to ask him questions about the CDO role and the integrity of corporate data.
Modern critical infrastructures present several security challenges. They key to industrial control system security, according to SearchCompliance expert Daniel Allen, is utilizing a combination of situational awareness and compliance strategies.
Over on the IT Compliance Advisor blog, Site Editor Fran Sales runs down the latest GRC-related news, starting with SEC's call for more executive pay transparency and the proposed law that could allow firms to keep breaches under wraps.
Finally, catch up on a recent SearchCompliance webcast series titled "Pragmatic Cloud Encryption" to learn which SaaS and app encryption option is best for your business and key management and distribution practices in an encryption system.
Please follow @SearchCIO, @SearchCIOSMB and @ITCompliance for our new stories throughout the week.
---
May 1, 2015 7:42 PM
Compliance
,
Data Analytics
,
Data ownership
,
Shadow IT
,
Startup
If you've got the right stuff, you could go from CIO to mogul, according to headhunter Shawn Banerji. Banjeri talks to Executive Editor Linda Tucci about a lucrative new career path for midmarket CIOs attained through private equity deals.
At this year's Gartner Business Intelligence and Analytics Summit, analyst Doug Laney presented a list of 10 recent analytics success stories from the likes of Burberry, Coca-Cola and L'Oreal. Read the full list in the latest Data Mill column.
How far can Microsoft take its mobile initiatives? At Microsoft Build 2015, the software giant said it wants to have Windows 10 on 1 billion devices in the next two to three years. But that's not all it has in mind for the future–in this week's Searchlight, Site Editor Fran Sales gives highlights from the event and details Microsoft's plans for universal apps, holographic technology.
Looking to read up on data ownership? Look no further. SearchCIO expert Harvey Koeppel discusses how digital business has made data ownership a CIO priority and offers eight ways to keep pace with the data ownership. Meanwhile, SearchCIO expert Niel Nickolaisen provides a data ownership manifesto for modern times.
If you're looking to build a startup team, it's not just skills that matter — it's also personality. SearchCIO expert Bryan Barringer discusses the importance of finding the right personality mix in a startup team.
IT transformation leader Derek Lonsdale recently gave a webcast presentation on shadow IT (aka renegade IT) that can be seen in five parts on SearchCIO. In part one, Lonsdale gives four tips to reduce the use of shadow IT and minimize its impact. In part two, he discusses how to fix broken IT service management processes. In part three, he details the importance of thinking in terms of business outcomes rather than technology. Parts four and five of this webcast series are coming soon.
Is the chief digital officer's star being eclipsed by the chief data officer's? On the TotalCIO blog, Senior News Writer Nicole Laskowski discusses the less-acknowledged demand for chief digital officers. Also on TotalCIO, Laskowski further explores the chief data officer's place in IT and analyzes Gartner's statements that the chief data officer is an IT ally, not an antagonist.
On the CIO Symmetry blog, Sales examines the correlation between how much small and medium-sized businesses use mobile applications for work and how that impacts their productivity or business growth.
Over on SearchCompliance, GRC Expert Jeffery Ritter gives tips for modern companies on reexamining data governance and classification in the digital age. Plus, SearchCompliance contributor Caron Carlson details lessons learned from Bio-Rad's FCPA compliance snafu. In addition, the latest SearchCompliance handbook on the best records management strategies is up on the site.
Finally, will cybersecurity legislation's data-sharing measures hurt privacy? Join SearchCompliance's #GRCChat Thursday, May 7, at 12 p.m. to discuss the proposed U.S. cybersecurity legislation and its effect on IT and the business. See you there!
Please follow @SearchCIO, @SearchCIOSMB and @ITCompliance for our new stories throughout the week.
---
April 30, 2015 2:36 PM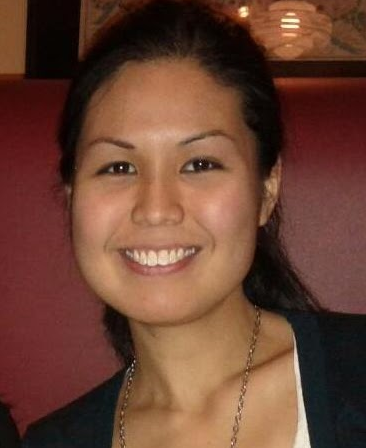 Profile: Fran Sales
CIO
,
IDC
,
Mobile app
,
Mobile applications
,
Mobile deployment
,
Mobile strategy
,
Mobility
,
Small and medium businesses
,
SMB
,
Tablets
Is there a correlation between how much small and medium-sized businesses (SMBs) use mobile applications for work and their productivity or business growth?
IDC surveyed 744 U.S. SMBs (the number of respondents was split evenly between the two groups that make up that sector) to get to the bottom of that question. According to the analyst firm's 2015 U.S. SMB Mobile Application Usage Survey, conducted in August 2014, there does appear to be some correlation, at least in the small-business group: "Outperforming" small businesses (those with 1 to 99 employees), or those that reported net gains in revenue in the past year, were 6% more likely to use tablet apps and 13% more likely to use smartphone apps than the market average.
Interestingly, however, outperforming midmarket firms (100 to 999 employees) were only slightly more likely to use mobile apps than the average, indicating no correlation. One conclusion that can be drawn from this, according to Chris Chute, research vice president at IDC: Medium-sized firms are more similar to larger enterprises when it comes to how they consume mobile software and services.
But this apparent correlation between revenue growth and mobility has less to do with application usage than how these outperforming SMBs have positioned mobility and mobile development as a strategic priority, said Chute. "For U.S. SMBs, those that are growing the top line are more likely to have prioritized mobile strategy development in 2015 than the market average," wrote Chute in a presentation on the survey. The stats: Outperforming small businesses are 58% more likely than the average to prioritize mobile support as a critical spending priority; midsized outperformers are 60% more likely to do so. This shows that SMBs' attitude toward mobility as a strategic priority is evolving, said Chute. While in the past SMBs were viewed as lacking the need or means to deploy a companywide mobile infrastructure, the advent of smartphones and BYOD changed all that: "Enterprise mobility management vendors emerged, offering customers a cloud-delivered service that could provide basic MDM capabilities for Android or iOS devices," he wrote.
The survey homed in on SMBs' tablet app usage between 2013 and 2014, because IDC considers the tablet the most disruptive end-user computing device. The following are key findings in the firm's analysis of the fastest-growing apps:
While midsized businesses tend to use tablet apps more than small businesses (average usage rate of 35% versus 17% for the latter), the number of these apps used by small firms has risen from 3 to 4 in the past year.
Besides email and personal productivity functions, payment functions were among the strongest apps used on tablets for both groups (meaning they were above the average app usage rate). IDC concluded from this that tablet apps resonated with small and medium-sized businesses in the retail industry in particular to help mobilize and enable their sales staff.
For small businesses, email, industry-specific/customized, office productivity and IT asset management apps are among the fastest-growing applications.
For midmarket firms, office productivity, payment, engineering, accounting and ERP apps are the fastest-growing tablet apps.
There are many insights to be taken from this data, IDC concludes. One, the growth in industry-specific apps, particularly with small firms, indicates that IT innovators (those that embrace new IT) are finding business value from using tablets for industry-specific functions, according to Chute. And midmarket firms are turning to tablets for their advanced computing capabilities.
What can SMB CIOs take away from these findings? For starters, they should view mobility as a way to drive productivity levels higher, not as a security risk. Which doesn't mean you should totally ignore those risks, Chute said. "The cost of hardware ownership can be very low, and by owning the devices companies can ensure higher levels of security," he wrote me in an email. Because refurbished tablets, for example, are relatively inexpensive and powerful enough to run customized applications, owning these devices (rather than letting employees use their personal devices) and thus lowering levels of security risk are now within SMBs' reach.
At the same time, such devices can help SMBs enable their role-specific employees, such as those in outbound sales or field force, and make them more productive. "[Connected devices] ensure more timely and accurate order taking and fulfillment and take payments at the time of service," he said.
---
April 24, 2015 6:15 PM
Digital media
,
Encryption
,
Mobility
Customer demand for Target's Lilly Pulitzer clothing line was so high that it overwhelmed the retail giant's website and mobile app. How could the company have avoided the snafu? Site Editor Fran Sales details the incident and explores the use of a "web-scale IT" approach. Also in Searchlight: Google starts a wireless service and Box opens up to developers.
IT management is not what it used to be. Nowadays, social media marketing, mobile devices, Agile project development and other digital initiatives reign supreme. In this feature, digital leaders from Forbes, CBS and US Bank share how they are adapting their traditional business models to the digital landscape.
Speaking of going digital, Senior News Writer Nicole Laskowski further explores Forbes' digital media strategy and how the company is forging new partnerships with help from an in-house content management system in the latest Conference Notebook installment.
Over on the TotalCIO blog, Executive Editor Linda Tucci discusses how one fast-food chain is using algorithms to sell people food they didn't know they wanted. Plus, Laskowski describes how Pfizer built customer trust through an experimental social media strategy.
Catch up on a recent two-part SearchCompliance webcast titled "Pragmatic Cloud Encryption" to learn about the top reasons for encryption and how to choose the right volume storage encryption system. Also on SearchCompliance, check on this week's IT Compliance Advisor for the latest GRC-related news.
Lastly, join us for our next #CIOChat on April 29 at 3 p.m. EST to discuss machine learning and the enterprise!
Please follow @SearchCIO, @SearchCIOSMB and @ITCompliance for our new stories throughout the week.
---
April 17, 2015 8:20 PM
BPM
,
BYOD
,
CIO
,
CMO
,
Data Analytics
,
Mobility
What's the state of C-level relationships within your company? IT experts from Organic Valley and IBM explain how strong C-level bonds — especially that of the CIO-CMO — are proving vital to business success.
This week, IBM announced the launch of Watson Health, a business unit that will provide personalized care insights. In the latest Searchlight, Site Editor Fran Sales discusses what CIOs can take away from the announcement and touches upon evolving IT strategies in an increasingly analytics-driven and personalizable world. Plus, Yahoo might buy Foursquare and Google faces EU antitrust charges.
Mobile application development tools continue to proliferate, but choosing the right approach for your organization can be difficult. Executive Editor Linda Tucci talks to CIOs to get their expert take on mobile app development challenges and best practices.
Dealing with hybrid environments is challenging, but for CIOs, it has become a core competency that demands attention. IT professionals break down how to handle hybrid environments with new tools, more manpower and a deeper understanding of business data.
A new year, a new list of IT initiatives to tackle. TechTarget's 2015 IT Priorities Survey asked 2,212 IT professionals their top projects, expectations and concerns for this year. Find out the results of the survey and see how they compare with your organization's IT priorities in this Essential Guide.
Over on SearchCompliance, expert contributor Bryan Barringer offers advice on enterprise BYOD in a three-part webcast series. First, Barringer talks about overcoming BYOD legal issues; then he discusses BYOD best practices for mobility governance teams; and lastly, he discusses key mobility software and technologies.
In the latest installment of Startup Spotlight, Features Writer Kristen Lee visits startup URX to talk about deep linking — a process that would allow a user to move seamlessly from one app to another — and how their company thinks deep linking will improve mobile strategies.
Every company has a copy data problem, but it's become something of a "hidden issue," with the business side left in the dark by IT. In the most recent TotalCIO blog post, Lee discusses the copy data problem and how to manage it.
Finally, get caught up on the current state of business process management by checking out SearchCIO's latest handbook on how BPM systems have changed in the digital age.
Please follow @SearchCIO, @SearchCIOSMB and @ITCompliance for our new stories throughout the week.
---
April 10, 2015 6:53 PM
BPM
,
Data analysis
,
GRC management
,
IT
,
Mobile
It was announced this week that software company Informatica Corp. is going private. Is this a good move? Laskowski details the potential benefits and drawbacks of the decision, and what it could mean for CIOs.
Russian hackers may have used spear phishing to hack the White House yet again. In this week's Searchlight, Site Editor Fran Sales breaks down the hack, our "clicking" problem and some approaches to social engineering threats.
Can CIOs have their cake and eat it too with bimodal IT? In her coverage of the Gartner Business Intelligence and Analytics Summit, Senior News Writer Nicole Laskowski explores Gartner analysts' take on crafting a more nuanced IT strategy that focuses on both standardization and keeping the lights on.
Also from the Gartner summit: Renowned director and keynote speaker Francis Ford Coppola talked about the importance of gut instinct in a data-driven environment, relating his film creation process to the world of IT. Plus, MGM Resorts revealed their best practices for serving the digital customer.
Speaking of the digital customer, the need for businesses to digitize their processes to adapt to increasing IT consumerization has never been more urgent. Can BPM help with that? Executive Editor Linda Tucci talks to experts to get their take on leveraging BPM to help make the transition to a digital business.
In the latest issue CIO Decisions, learn about how the marriage of mobile and big data is evolving in today's mobile culture, and discover what tools and applications are necessary to keep pace with this evolution. Plus, hear more about the mobile-data relationship in Tucci's editor's note.
Over on the IT Compliance Advisor blog, Sales runs down the latest GRC-related news, starting with new U.S. sanctions that take aim at foreign cyberattackers and Facebook's mounting privacy battle with the European Union.
Please follow @SearchCIO, @SearchCIOSMB and @ITCompliance for our new stories throughout the week.
---
April 3, 2015 5:58 PM
Big Data
,
CIO
,
Internet of Things
,
iot
,
Social networking
Big data requires a big, effective data processing engine. According to Databricks, their new open source data processing engine, Apache Spark, is in a league of its own. In this week's Data Mill, senior news writer Nicole Laskowski explores the technology and what separates it from MapReduce and other Hadoop offerings. Plus, Laskowski discusses whether Apache Spark is enterprise-ready in her latest TotalCIO blog post.
Is your customer service strategy broken? In the age of the customer, being able to provide an outstanding customer experience is more important than ever, according to consultant Rick Davidson. In this Conference Notebook column, read through Davidson's six signs of a broken customer service strategy and learn how to get your strategy back on track.
IBM announced this week that it's investing $3 billion in an Internet of Things business unit, underscoring the need for CIOs to start figuring out the potential benefits of IoT for their businesses. In this week's Searchlight, site editor Fran Sales highlights the impacts of IBM's announcement and discusses how to tackle IoT in your business through strategic partnerships. Also in Searchlight, Silicon Valley execs take a stand against controversial anti-LGBT laws; GitHub faces an unprecedented amount of denial-of-service attacks.
Enterprise social networking platforms are a great tool for employees to communicate and create, but launching one—especially a successful one—isn't always easy. SearchCIO expert Bryan Barringer recounts the lessons he learned from FedEx's social networking platform project.
Is it time to start thinking "digical?" Mobile expert Kelly Manthey says digital and physical interactions with customers can play off of each other to provide a better overall experience.
Also on the CIO Symmetry blog, get five IoT security tips from an IoT startup and learn more about how the CFO role in making IT decisions is growing in small businesses.
Please follow @SearchCIO, @SearchCIOSMB and @ITCompliance for our new stories throughout the week.
---