---
October 23, 2009 2:56 PM
After five long years of debate, lobbying and political posturing, the FCC finally voted yesterday to begin crafting net neutrality rules. With differing opinions across the board as to what this means to the Internet, privacy and the businesses affected — the question is, what does this mean for you?
The proposed rules would restrict how broadband providers such as Verizon and Comcast manage their networks, so that users could send and receive any legal or legitimate content over the Internet without worrying whether it's going to be blocked or slowed down by the service provider. Comcast, for instance, actively interfered with file sharing online, controlling what kind of traffic and data could use its bandwidth and giving priority to some types of content and traffic while slowing down other traffic. Continued »
October 16, 2009 1:47 PM
Whenever I go to a show related to business intelligence or speak with an expert in the field of BI, there are endless opinions on how to get more out of BI and get that data out to more users. One answer that keeps coming up is search technology; another is cloud computing.
Back in June at BI vendor Information Builders' user show, many attendees spoke of the benefits of marrying search technology and business intelligence. At the time, the Royal Bank of Canada was beginning to look at search technology to mine unstructured data in dead repositories. The 70,000-plus-employee company has unstructured data all over its enterprise, but the main target for now is archived enterprise content management repositories. Continued »
---
October 9, 2009 2:10 PM

Profile: Linda Tucci
I see an interesting sea change when it comes to risk: Thanks to the recession, as IT risk management is constrained by tightening IT budgets, the risk of doing business goes up.
As part of my security, compliance and disaster recovery coverage this year, I've listened to a lot of experts talk about the how-tos of risk management, such as, how CIOs need to stop taking a checklist approach to regulatory mandates and forge a risk-based strategy for compliance. Or how security officers still taking a buy-another-gadget approach to security will lose their jobs if they don't focus on risk management. All this sounds good, as it implies that a rational scrutiny of risk can save companies money by focusing the available dollars on the most likely scenarios. But the reality is much worse. Continued »
---
October 7, 2009 9:00 PM
October is national Cyber Security Awareness month! The campaign, sponsored by the National Cyber Security Alliance, a partnership that works with the government as well as corporate sponsors, encourages online safety and best practices to protect high-value information online.
And what better time to raise awareness than on the heels of the Gmail/Hotmail/email phishing scam that compromised thousands of accounts. On Oct. 6, news broke that at least 10,000 Hotmail addresses and passwords had been leaked online. The next day, it was revealed that 20,000 addresses and passwords for email accounts from Hotmail, Gmail, Yahoo, AOL, Gmail, EarthLink and Comcast had also shown up on the Web.
---
October 2, 2009 2:58 PM
The rush for Google Wave has begun. The much-anticipated release of Google's collaboration tool has generated media hype, exclusive invites to try the beta and even eBay bidding wars for the opportunity to try it first. And this step in collaboration technology is a big one, as it works to combine email, wikis, blogs, instant messaging and social networking capabilities to allow integrated communication in real time. The use cases for the Wave technology could be endless as developers work on extensions to further enhance it.
For IT, I have to wonder how Google Wave will also change the face of project management, business process management and IT service management. Why? Most of the major concerns I hear regarding these types of tools are their lack of functional, easy-to-use, real-time collaboration and monitoring features.
---
September 25, 2009 1:29 PM

Profile: Karen Guglielmo
Recently, I've been talking to CIOs at midsized organizations about whether the recession is over and the recovery has begun. In some industries at least, the cost-cutting isn't over and the need to do more with less continues as a mandate. Some organizations are now cutting maintenance contracts, as Linda Tucci wrote this week. Others are turning to business process automation through scripting or the use of automation tools to automate parts of IT like help desk requests — sometimes for free. Continued »
---
September 18, 2009 2:47 PM
The District of Columbia has won the 2009 Innovations in American Government Award in Urban Policy for its Data Feeds: Democratization of Government Data project, the first initiative in the country that makes almost all current government operational data available to the public in real-time, raw form. Using social networking capabilities and aimed at increasing civic participation, transparency and accountability, the program has relieved some of the burden on the city's infrastructure.
Midmarket CIOs can possibly learn from D.C.'s success — strategically opening up data access can mean more grass-roots employee innovation and, for a real ROI, fewer internal and external support calls. So how can IT provide an efficient service to the organization, track its performance and free up time to work on other projects?
---
September 10, 2009 6:49 PM
Besides the obvious blockades to an ERP implementation — the cost and the potential long-term disruptions to the business — midmarket companies are still moving forward with ERP projects.
I've been getting some interesting questions about how to move an ERP project forward since sharing Peet's Coffee & Tea's ERP implementation story. One email was from a person who has never done an ERP implementation before and is hitting a wall at the stage of choosing an ERP vendor.
I certainly don't have all the answers, but I can tell you that a series we ran called ERP Journey chronicled a CIO's 20 months spent choosing and installing an ERP system. One big point was how he chose a system after identifying and reviewing some very vertical-specific packages, contacting some user groups and even asking other companies in his same field what they used and why. Continued »
---
September 4, 2009 2:43 PM

Profile: EditorAnne
It's barely September, yet warnings about flu season — swine flu season, that is — are circulating fast and furious. The Centers for Disease Control and Prevention had a press conference this week, and swine flu is top of mind for many who do disaster recovery or business continuity for a living. As Linda Tucci's story this week ("Tips for business continuity and contingency planning for swine flu") notes, the pandemic is a risk less because of the H1N1 virus' severity and more because of the volume of people who could potentially get it. Some workplaces could suffer absenteeism of 30% to 50% for some period of time, according to some scenarios. Continued »
---
August 27, 2009 9:08 PM
In a world of information overload, many of us have turned multitasking into a way of life (I have done so with the help of RedBull). But are our efforts actually making us more efficient?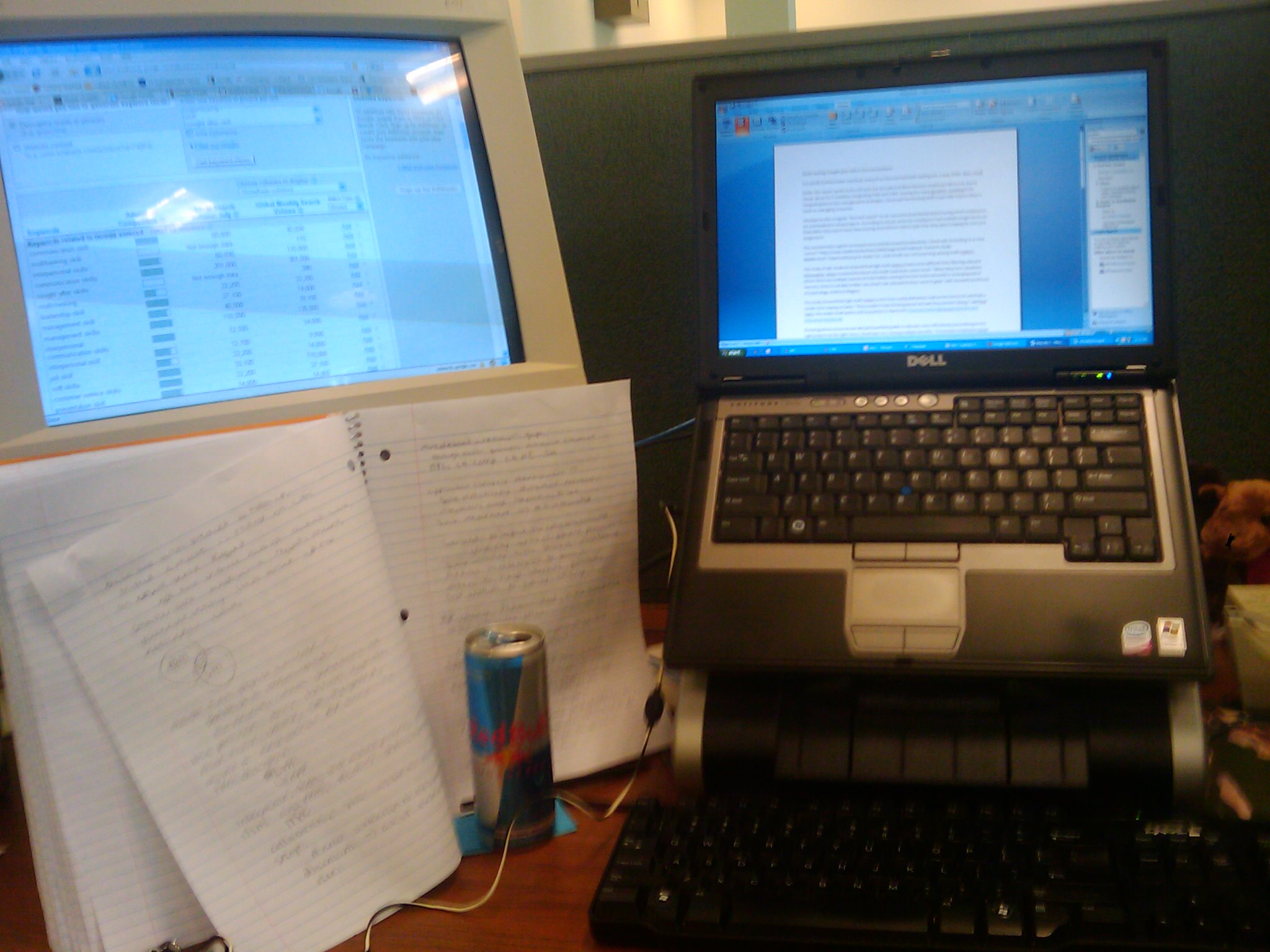 Earlier this week I spoke to the CIO and vice president of New Hanover Healthcare Network, Avery Cloud, about integrating project and portfolio management and IT service management to provide a better view of the resources, projects and service requests within IT. Cloud said that without a single view into what his staff members were working on, some employees were being stretched too thin across multiple tasks — without his knowledge. Continued »
---