---
August 25, 2008 7:18 PM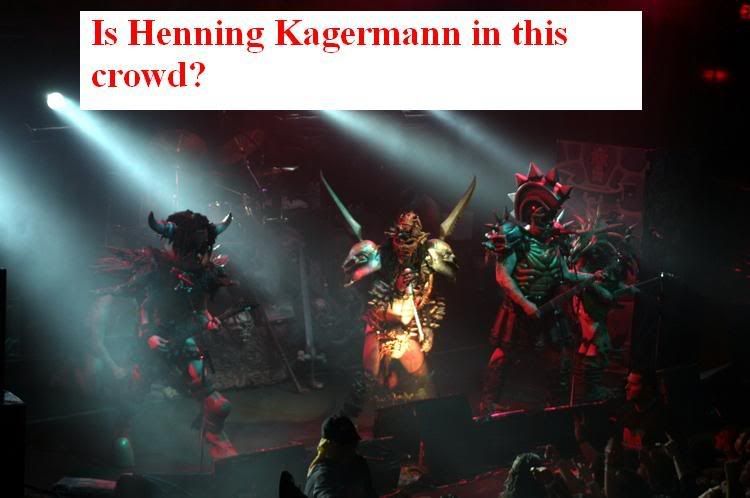 The Oracle vs. SAP war has been a long and vicious one. The ERP giants battle constantly for market share and big-time customers. Meanwhile, their CEOs – Oracle's Larry Ellison and SAP's Henning Kagermann (who holds a co-CEO role) – have lived outsized personalities on the tech world stage. For every clash between the companies comes another reminder that they are led by two very different men.
Both men have made the news in the last few days. The Associated Press has declared Ellison the highest-paid CEO in America, with an estimated Fiscal Year 2008 take of $84.6 million.
And a New York Times profile on Kagermann points out that SAP had only a 26.7% profit margin last year, paling when compared to the stunning 35% Oracle pulled off.
It has been a tough year product-wise for SAP, especially in the midmarket, where the company's Business ByDesign, an on-demand ERP, has failed to take off. And the German company's acquisition of TomorrowNow turned into a complete disaster.
So Ellison must be kicking back in his absurd, Japanese village-themed mansion feeling pretty good about himself right now.
But wait. This round goes to Kagermann by a long shot. Why? Four good reasons. Continued »
August 25, 2008 1:16 PM
A few worthwhile tech reads in the big papers over the last few days:
The Washington Post reports on the good deals tech companies are finding by moving out of the metropolis to Prince William County in Virginia. We recently wrote a similar story about Virginia drawing in data center business. It's on SearchCIO-Midmarket.com.
The Post also reports on efforts to snapshot federal government web pages before Bush leaves office. Now we can show our children and grandchildren what the Web looked like without civil liberties.
The San Francisco Chronicle speculates that the new Palm Treo Pro could help the market-share-losing smartphone manufacturer regain some ground. Of course, recent Forrester research suggests otherwise.
Haven't really digested this long piece yet, but author Jonathan Franzen is going off about cell phones and technology in the MIT Technology Review. Whatever Franzen is on about, he probably doesn't like all the dopey shopping gadgets The Boston Globe cheerfully reported on. Isn't there a point where going to the grocery store is as efficient a process as we need it to be?
---
August 22, 2008 1:13 PM
Things we did this week:
Considered that master data management might just be
asking a bit too much of midmarket companies.
Took all our servers outside and trashed them.
Dealt with the fact that nobody, and especially CIOs, is getting a big raise this year.
Two summer weekends left. Have a good one.
---
August 21, 2008 6:49 PM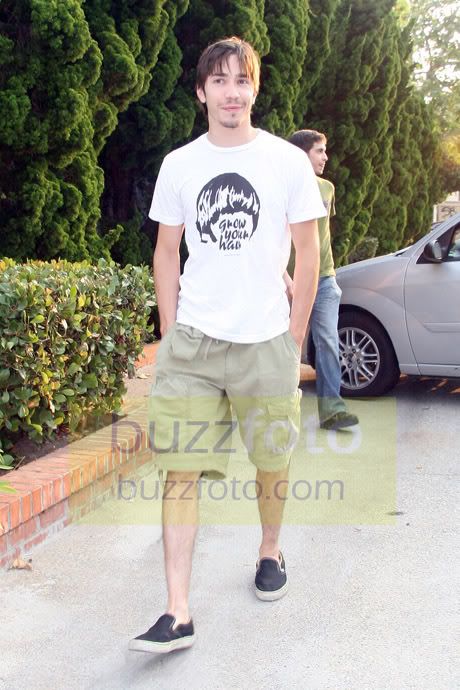 Can we all agree that Jerry Seinfeld was never the funny one?
For all his quirks and humorous relationships, Jerry was always the straight man to his consistently hilarious compatriots. Good at standup without being great and seemingly averse to ruining his image in movies, Seinfeld got himself a load of cash and has played it safe ever since.
So why does Microsoft think Jerry will be the pitchman to take down those pesky Apple ads that portray Microsoft as old, square and malfunctioning.
Never mind for a minute that Justin Long – who plays the Mac in those commercials – is not funny or cool at all. Never mind that John Hodgman – who portrays the PC – is actually quite hip, at least by hipster standards.
Mind for a minute that Seinfeld isn't going to fix Microsoft's woes. Especially if he actually appears in commercials with, get this, Bill Gates, as The Wall Street Journal is reporting.
So who should be Microsoft's pitchman? Not that he's much younger, but I suggest long-gone MTV VJ Jesse Camp. Or maybe Ted Nugent. Or, since he already showed Justin Long up, how about John Mayer?
Really, Microsoft should hire anybody who can convincingly look in a camera and say: "Seriously folks, Justin Long is a dweeb. Buy Microsoft."
---
August 21, 2008 4:43 PM

Profile: Kristen Caretta
You may have noticed the new feature on the Google homepage. It reads: "New! Read what Barack Obama and John McCain are reading with Google Reader."
Yes, now you too can see what Senator John McCain and Senator Barack Obama are reading online!
First thought: shock. McCain is using the Internet?
Second thought: interesting…
According to Computerworld.com, the new Google project allows users to see the news stories and blog posts our candidates are reading. This is all launched with the cooperation of the campaign, of course, so I would suspect there is a bit of monitoring and "planning" surrounding which stories get read and when. Let's face it, everything we see as the voter has been perfectly laid out for us. From what politicians say to what they wear, nothing is supposed to be random. Of course, a few things fall through the cracks… (President Bush's comment about how "Wall Street got drunk?")
I was so intrigued I went right over to see what the presidential hopefuls had on their reading lists. In case you haven't already checked it out, McCain's reading list includes the Wall Street Journal, Arizona Republic, Drudge Report, ESPN, Forbes and Fox News. Obama's includes Chicago Tribune, Chicago Sun-Times, ESPN, Talking Points Memo, Barack Obama Blog, and the Daily Show. There were also journalists' blogs and news from both campaigns — a lot of interesting reading in one place.
What a great idea, Google. Pull in readership and get more people involved in following, what may prove to be, a history-making election. And as a user, why stop there? Add them as a Facebook friend.
In some ways, the entire campaign trail has made history already–as the most technologically-advanced campaigning ever. Google Reader has developed a feature highlighting both candidates and Obama has started text messaging his supporters.
The New York Times reported "the Obama campaign said that anyone who sent a text message of "VP" to a dedicated phone number would be among the first to learn the identity of his running mate." Rather than announcing it at a news conference, the Obama campaign will send out the much anticipated running-mate news via text message. Not only that, NY Times also reported that a University of Michigan study done by graduate students found, "that those who received a reminder in a text message one day before an election were 4.2% more likely to vote."
So maybe over-use of email and text messaging cuts back on human interaction. But I think this new wave of tech-campaigning will reach out to a broader audience, hopefully reminding (inspiring?) people to go out and vote.
At the very least, maybe all these tech upgrades will prevent future punch card voting problems.
---
August 21, 2008 12:06 PM
Two weeks ago three MIT students were forbidden by a judge to give a presentation on how susceptible Boston's subway fare system is to fraud.
Now another judge has allowed them to give the presentation. The problem is said presentation was scheduled for a hacker convention held two weeks ago. Funny how that works out.
Last week I commended the three students for their work and blasted the Massachusetts Bay Transportation Administration for its consistent incompetence in all matters related to running a transportation system. Continued »
---
August 18, 2008 2:17 PM
The government had its hand all over the tech world this week.
First we had that little incident with the MIT students who say they've figured out how to hack Boston's subway fare cards. But now two judges still have a gag order on them. Writing in The Boston Globe, attorney Harvey Silvergate explains why the judges' rulings are muzzling free speech.
The nimrods at major label record companies continue to fail to see the big picture. And now, due to greed and a ruling from the federal Copyright Royalty Board, streaming radio service Pandora – and presumably many others – could go under, as The Washington Post reports. See, the record companies will soon get twice as much cash every time you listen to a song online. Never mind you might decide you like the band you're listening to and then go buy a few overpriced concert tickets. Innovation: Not a music mogul's strong point.
And as long as we're on nimrod-like behavior, check out the first lines of this USA Today story about the Transportation Security Administration's new rule that will allow some laptops to go through airport metal detectors without coming out of their bags.
"It's not surprising that Tim Burke is taking an airplane flight Monday, but it is unusual that he's looking forward to it. The reason: Starting on Saturday, some of the nation's airline passengers will not have to remove their laptops at airport checkpoints."
Ok, to recap, Tim Burke can't wait to fly because one of countless inconveniences has been eliminated. And now that gas has gone down ten cents, I can't wait to fill up my tank.
---
August 15, 2008 6:41 PM
Every year at SearchCIO-Midmarket.com we get a bunch of CIOs to tell us how much spare change they're picking up. We also ask them a lot of questions about their careers, aspirations and doubts.
Then we compile all the answers and look for interesting trends. Then we write news stories.
The first one of those hit the site this week and it's about telecommuting.
In non-career related news this week we took a look at the rapidly diversifying mobile OS market, which could have CIOs scrambling to support a variety of smart phones in the coming years.
Executive Editor Kate Evans-Correia wondered about the Olympics and what all this daytime streaming video will do to network speed.
And just for a little something extra, here are some tips on database security. Hint: Don't give everyone full access.
---
August 13, 2008 2:24 PM
Here's a shocker: Broadband in the U.S. isn't up to snuff and because of that our children will fall behind the rest of the world.
So we learn from a new report by speedmatters.org, er, the Communication Workers of America, er, the AFL-CIO.
According to the report, the U.S. is lagging far behind other developed countries in broadband speed. Median download speed for the nation is a measly 2.3 mbps. Compare that to Japan, where the median download speed is apparently 63 mbps. France, for a European example, pulls 17 mbps. Our neighbors to the north aren't great – 7.6 mbps – but still, that's better.
Data in the report was compiled by cataloging the results of voluntary upload/download speed tests by users nationwide. The report breaks it down by state. Rhode Island comes out the best, pulling a 6.8 mbps download median. Puerto Rico finishes dead last at a .5 mbps download median. Behind that is Alaska with a .8 mbps median.
The results favor densely populated areas, with rural counties and states dragging the numbers down. This could explain why Japan has done so well.
So take report statements like "At this rate, it will take the United States more than 100 years to catch up with current Internet speeds in Japan" with a block of salt.
Still, it's hard to argue with what speedmatters.org/CWA/AFL-CIO stands for here: Universal Internet access and an end to the digital divide.
The deck has always been stacked in America. That "haves" and "have-nots" thing is no joke. The Internet is a must-have for any meaningful economic success. Failing to provide quality access to rural and poor children, who have few powerful advocates, will only serve to exacerbate the shameful disenfranchisement.
Meanwhile, our president tells Bob Costas that "I don't see America having problems" and we're all supposed to sit back and smile because we're ahead in the medal count.[kml_flashembed movie="http://www.youtube.com/v/keN12U2coK8" width="425" height="350" wmode="transparent" /]
---
August 12, 2008 5:33 PM
I don't doubt that writing a press release that catches the eye is a tough job.
But this is just dumb:
"Dear Zach,
"Will Shakespeare sure didn't have to wrestle with the issues IT managers' face today. After five years of development and some high-profile delays, Microsoft finally launched Microsoft Vista and 2007 Microsoft Office"
Then there's something about Hamlet and "to upgrade or not to upgrade." Whatever.
"Will" Shakespeare died in 1616. The earliest computers showed up sometime in the 1940s.
---