---
March 24, 2011 6:47 PM
This week marks Twitter's fifth birthday. It's a precocious 5-year-old, in that it has done in half a decade what most companies need 20 years to accomplish: become an integral part of our everyday lexicon, leaving some early adopters wondering how to even practice executive networking the old-fashioned way. And some people are actively wondering "why bother?"
At the FusionCIO conference a few weeks ago, I did a quick search and saw that only three of us (the conference's organizer, one other person and me) were tweeting using the conference hashtag, #FusionCIO. It didn't seem possible: More than 200 tech-savvy professionals, all with a demonstrated ability to manage their personal brand to such an extent that they have climbed to the top of the information technology leadership hierarchy … and yet less than 2% were Tweeting?
SearchCIO-Midmarket.com Editorial Director Scot Petersen wondered this week if Twitter is overrated. "Opportunity cost, in business, is the next best option for where to make an investment. With Twitter, it's the thing you're missing out on by Tweeting another thing," he wrote. It's possible that our fellow attendees were focusing entirely on the moment and the speaker at hand rather than interrupting their concentration to send out a 140-character-or-less burst of text into the ether. However, when I think about Scot's example of Twitter users fixated on their handhelds at SXSW, I'm guessing that many of the CIOs and CEOs from FusionCIO just aren't using Twitter at all.
I caught up with Jeff Willinger, the other attendee who was actively live-Tweeting the event. He had just spent some of the break showing a handful of CIOs how to use TweetDeck, a popular third-party app that helps you manage and organize the onslaught of Tweets. They had never seen it before, which was surprising to us both. Why aren't more CIOs on Twitter? "They're afraid," he said, "simple as that. They're either afraid of getting fired or they just don't know how to get value from it."
CIOs are telling me that their biggest struggle is in finding ways to increase their presence and demonstrate IT's value to the business, yet if the FusionCIO audience is any indication, CIOs are underrepresented on Twitter. Whether it's sharing information or links or actively presenting yourself as Julie, your cruise director for your company, Twitter is an accessible, easy tool for personal and business branding.
There are a few brave souls out there. For instance, SearchCIO-Midmarket.com maintains a list of CIOs on Twitter that at press time followed almost 200 CIOs. That list is growing by the week, as more CIOs step into the ring.
Do you Tweet? Or do you feel, as some do, that no one wants to hear what you had for breakfast this morning? Let me know in the comments, or better yet, send CIOMidmarket an @reply on Twitter!
March 21, 2011 5:32 PM
Last week, SearchCIO-Midmarket.com Site Editor Wendy Schuchart did a nice job showing the upside of Twitter for business. "Social media presented an easy opportunity [for P.F. Chang's] to make the most of the customer experience and demonstrate to the business that there's gold in them thar tweets," she wrote.
Yet, like all things, all that glitters is not necessarily gold.
I call it the "opportunity cost" of tweeting. Opportunity cost, in business, is the next best option for where to make an investment. With Twitter, it's the thing you're missing out on by tweeting another thing.
This was perfectly illustrated at this year's South by Southwest (SXSW) conference, which concluded Sunday in Austin, Texas. You have to check out Amy Harmon's New York Times account of the festivities, if only for the picture of four tweeters standing together with all eyes on their phones and none on each other.
(Twitter is one of the things that brought these people to Austin in the first place. SXSW and Twitter created a buzz back in 2008 when a tweet-happy audience basically upstaged an interview between Facebook founder Mark Zuckerberg and journalist Sarah Lacy.)
This year, some tweeters at SXSW faced a backlash from people who were not attendance, jealous that they were missing out on the fun. Some Twitterers were being unfollowed, having their communiqués from Austin blocked or seeing their #SXSW hashtags filtered out.
Though most avid Twitter users are expert multitaskers, you can't be in more than one place at the same time. And inasmuch as Twitter allows people to share experiences and places and time vicariously, sometimes that can be too much of a good thing.
---
March 16, 2011 8:07 PM
Awhile ago, a lady in Florida was sitting in a P.F. Chang's China Bistro restaurant and sent out a 140-character update to Twitter about her delicious lettuce-wrap appetizer. Across the country, in Scottsdale, Ariz., a social media-aware worker at P.F. Chang's HQ spotted the tweet. P.F. Chang's management called the particular restaurant and, by using the customer's profile picture, identified which table she was sitting at and had a server bring her lettuce wraps and a dessert for being an enthusiastic supporter of their company.
Just think: By having its finger on the pulse of its social media branding, P.F. Chang's had a minor social media coup. Not only has it earned a fan for life who has an active Twitter account and undoubtedly told her friends and co-workers about her lunchtime surprise and a company that cares, but soon executives were talking about P.F. Chang's and its lettuce wraps in conferences and meetings as an example of intuitive branding. It's on YouTube and business blogs and I, along with 200 CIOs and CEOs, heard about it during a presentation at a recent IT conference.
I'd bet that P.F. Chang's never imagined it would get so much brand mileage out of a $15 comp!
Some C-level executives fear the Facebook. As a solid member of Gen X, I recognize that I'm an early adopter, but it's 2011, so it's not like social media is an untested arena. IT nightmares are not usually caused by social media – rather, they're tools to help you circumnavigate and manage those same nightmares. In the case of P.F. Chang's, social media presented an easy opportunity to make the most of the customer experience and demonstrate to the business that there's gold in them thar Tweets.
Whether or not you have a social media strategy, your customers are out there, on Twitter and Facebook, telling the world how they feel about you. As SearchCIO-Midmarket.com contributor Scott Lowe wrote in last week's social media tip, "If you ignore that, you're choosing to sit on the sidelines." Whether it's a Facebook group begging Trader Joe's to open in a certain geographic location or a blogger with a million followers complaining about his or her washing machine, social media is a cosmos that the smart midmarket CIO cannot ignore. And if you think that your customer base isn't into social media, I can say with certainty that your customers and partners have tried searching for your company on Twitter or Facebook already. Did those searches come up with the sound of crickets?
---
March 15, 2011 5:16 PM
It's hard to get CIOs to talk technology these days. And that's a good thing.
I had the pleasure recently of meeting with the two men in charge of the giant systems integration project that was the result of the merger between Wells Fargo and Wachovia banks in 2008.
Martin B. Davis is executive vice president and head of the Technology Integration Office, and was formerly CIO at Wachovia. Wayne Mekjian, executive vice president and CIO, Information Services, came over with Wells Fargo.
They have quite a story about how they were able to bring two large organizations together and within three years will have merged or synced up all technology infrastructure and operations.
But they don't have a lot of details on servers or cloud or mobile devices, because they don't see the integration as about those things. Instead, it's all about the customer. Nothing was accomplished in terms of something being a good technology decision. Any IT decision followed from the business need. And the business need starts with customers: their data, services, access and accounts.
That focus came from the top and enveloped the entire company. "You will not hear our CEO [and Chairman John Stumpf] speak without saying that the No. 1 priority is the integration," said Davis. "There was buy-in at the top around customer focus."
Watch for more coverage of this merger coming on SearchCIO.com.
---
March 11, 2011 4:28 PM
Tuesday was International Women's Day. The United Nations' theme for 2011: "Equal access to education, training and science and technology." Last week at the FusionCIO conference in Madison, Wis., a casual poll of the attendees list shows that the woman-to-man ratio was about 1:8. The girls playing with Teen Talk Barbie (the one that exclaimed "Math class is tough!") back in 1992 are in the workplace today. Are they following a path to IT leadership, or do they still think that math and IT are tough?
At the conference lunch, this disparity became obvious when I sat down at a mostly empty table for eight. One by one, the seats were claimed by women until I joked to our one male dining companion that I hoped he wasn't feeling like an "odd man out." There were over 200 executives at that conference and only 40 of them women, and what are the odds that there would be a table with a seven-women, 1-man split? I'm hoping someone tells me in the comments because math is hard (just kidding)!
According to the National Center for Women & Information Technology, in 2009 women earned only 18% of computer science degrees. When the world's first computer, ENIAC, was born in 1947, its programming team was comprised entirely of women. So what happened? Actually, the more interesting question is, why is it still happening? The problem may be stereotyping: Women are perceived to be better in nurturing fields, according to "Where are the Women in Information Technology?" But leaders with people skills will always be prized in IT, regardless of gender. The successful CIO manages the mechanical and the personal with panache.
As evolved as we are, we still have primitive instincts to band together. Whether it's football teams or water-cooler talk, we negotiate an internal, inherent need to be with "people like me," no matter who those people are, just like our ancestors did back when information technology was wheels and fire. We can look no further than the FusionCIO lunch room to see that theory in action, but if we continue to recruit and encourage women to come to the table, I am confident that it won't be too long before Barbie is raking in the VC to support her legion of iPad apps.
Should we actively try to break this glass ceiling for women in IT leadership, or is it male-dominated for a reason?
---
March 8, 2011 6:09 PM
I am a fan of the Science Channel shows "Factory Made" and "How It's Made." I find it fascinating how automated factories can do everything from build light bulbs and create fireproof suits or manufacture breakfast cereal, box it and ship it.
Robots and other automated machines have definitely changed the face of manufacturing and many other routine office tasks. But now computer automation is creeping in on other types of jobs, those normally reserved for skilled, highly educated (and often highly paid) white-collar employees.
If you saw the IBM computer "Watson" beat the "Jeopardy!" contestants recently, you will know where this is going. SearchCompliance.com contributor Adrian Bowles says that Watson-type machines will eventually become skilled at managing governance, risk and compliance (GRC) and enforcement thereof.
Next, the legal profession is seeing a major impact of technology taking on most of the arduous task of e-discovery, with computers capable of screening more documents in less time and at lower cost than human lawyers and paralegals.
Computers won't completely replace these skills, especially GRC, which requires more than monitoring risk controls to be successful. As I wrote back in January, IT departments are learning to do more with less. If these trends continue, however, some IT departments are going to have a much easier time of it, while more specialized employees find themselves looking for work.
---
March 3, 2011 7:22 PM

Profile: Christina Torode
Virtualization pros — not just VMware experts, but people who know how the big picture behind server virtualization works and can connect the dots between servers, storage, networking and desktops. And application developers who have a talent for designing business apps for smartphones. These are the members of your IT staff you should be keeping your eye on — because the poachers are coming.
I don't have numbers to back this up, just trends and conversations. Mobile application development and mobile workforce strategies are high on CIOs' agenda and, well, it's just hard to find a well-rounded virtualization expert, say the data center managers I've been talking to lately.
Across the board, it's going to get harder to keep IT talent from taking off. Of the 2,697 recruiters and hiring managers across 26 industries surveyed by Dice Inc., 54% expect poaching will get worse this year. Hiring managers in the technology and consulting industries are gearing up for what could be a brutal year of losing talent, with 64% expecting poaching to increase.
What's causing this IT talent grab? It's as simple as strong demand and a shortage of talent, according to the Dice respondents.
Linda Tucci, senior news writer for SearchCIO.com, recently wrote about how Chevron is creating a new career path for its IT talent as a way to tackle IT retention. It's a technology career path, versus a management career path, for those who want to stay on the tech side.
The top three tactics hiring managers and recruiters are using to keep "at risk" employees from taking off are granting flexible work hours, giving IT talent the ability to work with emerging technologies and increasing salaries, according to the Dice survey. Here's a rundown of other ways hiring managers and recruiters are trying to attract and retain IT talent:
Offering better career opportunities
Giving promotions
Giving bonuses, or put people on a bonus-eligibility program
Allowing employees to telecommute
It was nice to see salary increases make the survey's top 3. Our own IT salary survey of 920 senior and mid-level IT executives, IT managers and IT staffers found that salaries, particularly those of mid-level IT executives, increased by 5% to $121,979 in 2010, and this group expects a salary bump of 4.5% in 2011.
Still, not all IT staffers are feeling the love. According to the same survey, IT managers saw a 2010 salary increase of only .3%, for an average pay of $95,000, and IT staff members expect only a 3.2% pay raise in 2011, compared to senior executives, who expect a 5.3% pay raise this year.
---
March 1, 2011 7:09 PM
The Internet shutdown in Eqypt last month raised questions regarding whether the U.S. would be able to do the same with a so-called Internet kill switch bill.
This is not the first time such a bill has been discussed. The Rockefeller-Snowe bill last year contained a kill-switch option before it was pulled out.
Fears are circulating that this ability would be used to censor the Internet or take away access to the public. But the Protecting Cyberspace as a National Asset Act (S.3480) is expressly about being able to thwart a cyberattack on what is deemed critical infrastructure.
I'm suspicious of that, really, despite the efforts of the bill's sponsors to sort out myth from reality. And I seriously doubt the ability to be able to selectively shut down certain parts of the Internet without grinding the U.S. economy to a halt.
However, the shutdown concept should be considered, especially from the IT perspective, rather than the purely political. Attacks are getting more and more sophisticated and are able to target systems that where once thought to be immune from cyberattacks, like manufacturing production systems. So beyond the government thinking about the concept of a kill switch, U.S. businesses should also be thinking in terms of their own critical infrastructure and treat security as a business continuity issue.
---
February 24, 2011 5:38 AM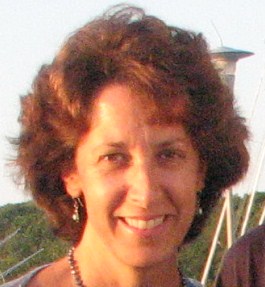 Profile: 4Laura
The topic of innovation made for choice dinner conversation last week when President Barack Obama met with a dozen titans of the IT industry at a private home in Silicon Valley, Calif. White House Press Secretary Jay Carney said Obama wanted to know how lessons learned by the technology industry — a bright spot in the U.S. economy — can be applied to other U.S. industries as well.
It's an interesting time to ask the question, given the shifting terra firma of the IT world. Convergence is the word of the day, from both technology and business points of view. Consider that, in the last month, global telcos have gobbled up cloud computing technology and content providers (Verizon Communications Inc./Terremark Worldwide Inc.; Comcast Corp./NBC Universal Inc.) to deliver digital content as well as cloud services. Meanwhile, traditional IT vendors of various cloud computing parts are forming alliances faster than you can say virtualization. Cisco Systems Inc., VMware Inc. and EMC Corp., for example, offer the Vblock converged virtual architecture, a "cloud in a box" solution for midmarket companies that seek the scalability and measured service of a cloud while maintaining control over private data.
Ever since the first PC was networked three decades ago, business computing has been on a rollercoaster: The dot-com buildout and ensuing bust; a cost-cutting wave of virtualization; the consumer-led influx of social networks and smartphones; and, now, cloud computing technology, with its associated risks.
In January, Federal CIO Vivek Kundra lit a fire under the National Institutes of Standards and Technology to accelerate the adoption of security and interoperability standards. Identity management remains a hurdle in this race, so the government has also announced initiatives toward a "trusted identity ecosphere."
Let's hope someone at the presidential dinner asked the "elephant in the room" question: If everything moves to the cloud, and the cloud is an automated environment, what will become of all the people who work in the IT industry?
"Yes, cloud computing will cause you to lose your job," predicted Greg Shields, senior partner and principal technologist at Concentrated Technology LLC, an IT education and strategic consulting practice in Denver, Colo. "Any industry is going to get simpler when we figure out how to automate."
But when one door closes, another one opens. Perhaps legions of IT staffers will become independent cloud brokers, transitioning to a growing small business/home office market as more people work remotely to reduce their carbon footprints. Maybe IT executives will dive into vertical markets to reinvent themselves, as Dell Inc. is attempting to do with its cloud in a box for health care.
What's on your plate? Send me an email.
---
February 22, 2011 7:47 PM
You have been reading a lot about cloud computing on SearchCIO.com and SearchCIO-Midmarket.com lately. With good reason: The cloud is the latest game-changer in corporate IT. Sure, there's the associated hype, but the reality is most CIOs we talk to are taking the cloud seriously.
That is, seriously in terms of how to streamline IT and business operations, but also seriously in terms of the one aspect of cloud computing that gives IT pros pause: security.
At a recent conference I attended for health care CIOs, attendees said that cloud computing security was really their only concern.
The advice from panelists there was that the day will come when we feel as secure about having our personal health information online as we are about having our financial information and accounts online.
This is not a good answer, though, for the question, "How are we going to get there?"
Whatever is the best cloud computing security strategy is already going to be the best security strategy for your own on-site data center: Nonstop diligence, up-to-date technology and monitoring services, and a culture of security in the organization from top to bottom.
Most organizations cannot claim absolute security for their own systems, and until they do, they should worry about cloud initiatives. So start including cloud security in your overall plan to get it in sync with the rest of your operations.
---