---
December 24, 2014 5:02 PM
CIO
,
cloud
,
Cloud Computing
,
Data
,
digital
,
IT
,
IT modeling
,
Security
The traditional model of IT is going the way of the dinosaurs, according to former CIO and author Ian Cox, who recently chatted with Senior News Writer Nicole Laskowski and laid out a blueprint for how to disrupt old-school IT and what CIOs need to do to adapt.
As business models evolve, so too must the operating models that support them, according to SearchCIO's Harvey Koeppel, who predicts the triumph of the digital operating model in 2015. In part two of his exploration into what 2015 holds, Koeppel offers his CIO peers nine tips for surviving and thriving in 2015, plus a cautionary compilation of bad IT predictions.
Are you staying afloat or treading IT water when it comes to the Internet of Things (IoT)? In this Ask the Expert, IDC analyst Vernon Turner advises CIOs how to prepare for all that IoT data.
"We must give talented staff the freedom to experiment, to play, to have fun, to fail, and to try again," says Karen Dahut, executive vice president of Booz Allen Hamilton's strategic innovation group. Learn about Dahut's innovation best practices, plus what Etsy looks for in a data analyst and proof that vampires don't exist, in Laskowski's latest Data Mill.
On the TotalCIO blog, Features Writer Kristen Lee outlines three ways in which the cloud will shake up IT ecosystems in 2015 and how IT leaders can prepare. Plus, check out IDC's list of the four areas of security CIOs should consider.
Security isn't a one-department job — it's the responsibility of the entire company, according to Kevin Johnson, CEO of Secure Ideas, in a video interview with SearchCompliance Site Editor Ben Cole at the ISSA International Conference.
In her latest for the IT Compliance Advisor blog, Associate Site Editor Francesca Sales looks at Obama's planned response to the Sony hack, legislation regarding "back doors" in mobile devices and apps, and Microsoft's ongoing battles with the federal government over the storage of user emails.
Let's be honest: no IT strategy is without its setbacks. In this #CIOChat recap, participants look back on 2014 and reveal their biggest IT regrets of the year. Discuss your own IT regrets and what you learned from them in the comments section at the bottom of the piece. Then, in this #GRCChat recap, SearchCompliance followers highlight the hazards of active cyberdefense, and emphasize the importance of knowing the risks before hacking back.
Happy holidays! Please follow @SearchCIO, @SearchCIOSMB and @ITCompliance for our new stories throughout the week
December 19, 2014 7:42 PM
CIO
,
Data
,
Data breach
,
Hack
,
innovation
,
IT
,
IT trends
,
Security
,
Sony
Innovation is on every CIO's mind, but it doesn't happen overnight, 7-Eleven's Senior Vice President of Innovation Rob Chumley explains. Read Chumley's eight tips on successfully jumpstarting your innovation team in the latest installment of SearchCIO's Trailblazers series.
The fallout from the Sony hack saga continues: Is this the beginning of a new era of global, full-scale cyberthreats? Following the FBI's announcement that North Korea was, indeed, behind the attack that exposed and destroyed millions of corporate files last month, Associate Editor Fran Sales details the events surrounding the hack and evaluates the current state of cybersecurity in this week's Searchlight.
What IT will be hot in 2015? As the pace of innovation accelerates, it becomes harder to forecast the next big IT trends — but that doesn't stop IT professionals from making their best educated guesses. CTO and SearchCIO expert Niel Nickolaisen lays out the CIO trends he's taking seriously in 2015 and how he plans to respond.
Speaking of predictions, the International Institute for Analytics (IIA) recently released some of its own 2015 predictions — and storytelling, ensemble modeling and the "Analytics of Things" were ranked at the top. Read the rest of the IIA's data and analytics top 10 predictions for 2015 in Senior News Writer Nicole Laskowski's latest Data Mill. Then check out Laskowski's take of the IIA's prediction that analytics, machine learning and cognitive computing will increasingly supplant IT jobs.
Is your business looking to make the shift to digital? The cloud is essential in that process, according to Ray Wang, principal analyst and founder of Constellation Research. Read Wang's tips on the transformative power of going digital with the cloud in SearchCIO's Conference Notebook. In other Notebook installments, Executive Editor Linda Tucci talks about future cloud trends and decision-making advice with Microsoft, VMware and Cisco experts; and Oracle's Christina McKeon gives four tips to help determine if you really are a digital disruptor.
Take your digital engagement strategy to the next level with advice from the participants in our #CIOChat, who provide examples of innovative customer engagement approaches that can help your business connect to the right people at the right time. Another #CIOChat recap highlights SearchCIO's followers' predictions and advice for keeping up with multichannel engagement trends.
According to MIT Medical Information Security Officer Roy Wattanasin, user empowerment is vital to cybersecurity in the digital age. In this video interview with SearchCompliance Site Editor Ben Cole, Wattanasin discusses why user empowerment should be a big part of businesses' information security programs.
Have you jumped on the wearable technology bandwagon yet? As wearables continue their upward trend, more companies must start considering the impact of these devices on their IT strategies. In this Ask the Expert, Scott Christensen, director of technology at Edwards Wildman Palmer, LLP, discusses the information governance challenges created by wearable technology.
The more digital threats that arise, the more companies are considering initiating an active cyberdefense strategy. Hacking back still hasn't gone mainstream, but what does the future hold for this legally ambiguous method of active defense? In this #GRCChat recap, participants forecast the future of hacking back and how companies can navigate the unclear waters of active cyberdefense.
Follow @SearchCIO, @SearchCIOSMB and @ITCompliance for our new stories throughout the week
---
December 12, 2014 5:54 PM
CIO
,
Hack
,
Hacking
,
innovation
,
IT
,
Multichannel CRM
,
PPM
,
Security
CIOs are expected to speak the language of both IT and business fluently, but does that make them expert communicators? According to CIOs from Johnson & Johnson, Starwood Hotels, Southern Company and Walmart, being a good speaker may be the most important factor in an IT leader's success.
What does a Hollywood movie have to do with a real-life criminal hacking? Associate Editor Francesca Sales discusses the link between the upcoming film The Interview, the Sony breach and the North Korean government, both in today's Searchlight column and in her IT Compliance Advisor news round-up. Also in Advisor: More U.S. law schools offer compliance-centric programs and Security startups attract more investor funds.
What's your company's innovation identity? Daniel Ostrower, CEO at product design and consulting company Altitude Inc., discusses innovative projects and his three decision-making archetypes – data-driven, consensus-driven and vision-driven — in the latest Data Mill.
Learn all you need to know on mastering multichannel customer engagement, plus more on TechTarget's 2014 IT Salary Survey and preparing for the Internet of Things (IoT), in this month's issue of CIO Decisions ezine. Thinking of jumpstarting your own multichannel engagement strategy? Before you do, read this #CIOChat recap to learn the requirements and challenges that come with cross-channel engagement.
Have you kept up with the latest best practices and strategies that can help spur business transformation? Take a fresh look at enterprise project and portfolio management (PPM) with SearchCIO's latest Essential Guide, which also includes advice geared at startups.
Recruiting the best people to help you run your IT business can be challenging. Sometimes, it's best to hire like a startup company — a specific, very successful startup company, according to Features Writer Kristen Lee, who gathered tips from Paydiant founder Chris Gardner on hiring the right people for the right jobs.
Discovering what makes you stand out in the IT/business world can make all the difference to a CIO career. Walmart Asia CIO Fumbi Chima discusses finding your unique value and being a "student of innovation" in this TotalCIO blog post.
Are active cyberdefense strategies smart or reckless? In these SearchCompliance #GRCChat recaps, Twitter participants and site editors weigh the pros and cons of hacking back and provide examples, advice and cautions of active cyberdefense strategies.
Given the increase in high-profile data breaches, companies are seeing the value in a good information security strategy more than ever. In this video interview, Jason Smolanoff, vice president at Stroz Friedberg, discusses the danger of insufficient internal security governance and data protection best practices.
Finally; It's almost time for our end-of-the-year Twitter chats! Join SearchCIO editors and fellow tweeters Wednesday, Dec. 17, at 3 p.m. EST for the last #CIOChat of the year to look back on 2014 and share IT predictions for next year. And join SearchCompliance editors and Twitter followers in the #GRCChat on 2015 compliance, governance and risk management trends the following day, Thursday, Dec. 18, at 12 p.m. EST. See you there!
Follow @SearchCIO, @SearchCIOSMB and @ITCompliance for our new stories throughout the week.
---
December 5, 2014 7:13 PM
Breach detection
,
breaches
,
CIO
,
Compliance
,
Disruption
,
IT
,
KPI
,
Multichannel CRM
,
Risk assessment
Are you happy with your IT job? Many are, according to TechTarget's 2014 IT Salary and Careers Survey, but why? Our brand new infographic reveals some of the reasons behind increased compensation and optimism in IT. Find out how your salary and career compare.
"The moment we stop asking questions is also the moment we stop innovating solutions to today's challenges," says Hal Gregersen, executive director at the MIT Sloan Leadership Center. At the recent MIT Sloan CFO Summit, he stressed the importance of asking questions in solving IT problems and spurring innovation.
Speaking of the MIT Sloan CFO Summit, the event yielded breach response advice from top financial, legal and security experts, who discussed the importance of making friends with local and federal government authorities before a breach happens. In her coverage of the summit, Senior News Writer Nicole Laskowski also shared four tips for digital data safety from LevelUp's CFO.
More from the summit: Identifying the right key performance indicators (KPIs) is the first step towards successfully evaluating how well your organization is faring. Learn best practices for identifying, interpreting and deploying KPIs in Executive Editor Linda Tucci's coverage of the event; then check out her blog post on a tale of non-financial KPIs.
Uber, the mobile app-based ridesharing service, is once again receiving pushback, but it comes with a valuable lesson for CIOs on balancing risks with legacy systems and thinking like a venture capitalist.  Associate Editor Fran Sales explores the relationship between disruptors, CIOs and venture capitalists in this week's Searchlight. Also included: Black Friday sales are down, but Cyber Monday is stronger than ever.
How does your organization balance effective security controls and adherence to compliance standards? Organizations are increasingly catering their security controls to compliance standards, but doing so could leave critical data and other assets vulnerable, according to Daniel Allen, a research fellow at the Center for Climate and Security, in this SearchCompliance tip.
Make way for records and information management (RIM) professionals! In this Q&A with John Isaza, leader of the Information Governance & Records Management practice at law firm Rimon PC, Isaza discusses how RIM will affect changing strategies as privacy and compliance are increasingly prioritized.
Multichannel is a hot topic among IT professionals looking to reach their customers in the right place at the right time. But how important is a multichannel strategy really?  This #CIOChat recap evaluates the usefulness and scope of multichannel customer engagement.
Follow @SearchCIO, @SearchCIOSMB and @ITCompliance for our new stories throughout the week
---
November 26, 2014 11:10 PM

Profile: Nicole Laskowski
CIO
Hal Gregersen gave a keynote at the MIT Sloan CFO Summit last week, and he came armed with a jarring statistic. "The average kid sitting in a one-hour class during a one month period asks one question per month about the content of the class," said Gregersen, executive director at the MIT Leadership Center. That's kindergarten through college.
Guess who's aski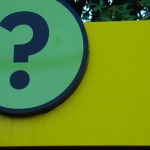 ng the questions instead? Teachers. And they're asking a lot of them — 50 to 100 questions an hour, according to Gregersen. If students are slow to respond, teachers will follow up with — you guessed it — another question.
"What do kids learn growing up," Gregersen asked attendees. "Answers matter."
This deterioration has been going on for decades — not just in the United States, but globally, according to Gregersen. And, while it's easy to connect the data point to parenting, it's an important factoid for leaders, too, especially those looking to participate in the innovation game.
Through his research, which includes interviews with some of the most successful leaders of our time, Gregersen has discovered that questions are critical to innovation. From his website: "The moment we stop asking questions is also the moment we stop innovating solutions to today's challenges."
To reverse the trend and to help leaders (and soon-to-be leaders) on their path to innovation, Gregersen founded the 4-24 Project. He recommends participants set aside four minutes every 24 hours to ask nothing but questions — on whatever personal or professional issue they're dealing with that day. From the 4-24 Project site: "Consider it a 'Question Cloudburst' as you rapidly dump all the questions out of your head." Once the four minutes is up, "identify the 'best' questions and start answering them."
The process, itself, will almost never yield an answer, but, according to Gregersen, that's not the point of the exercise. Instead, it provides a moment of introspection and a practice that encourages curiosity — two human-centric tools that could help businesses survive what Gregersen calls "the tsunamis of uncertainty."
---
November 26, 2014 9:34 PM
CIO
Want to be a disruptive leader? Start by mastering the art of asking questions, Senior News Writer Nicole Laskowski writes in her latest Data Mill column, where she also addresses how CFOs are capitalizing on big data.
According to Agile development guru Jim Highsmith: "You can't plan your way into solving uncertainty; you have to act your way into solving uncertainty." Read Highsmith's 2015 prescription for adaptive CIO leadership and find out how to streamline your business strategy.
It's time to stop pondering the IT skills gap and adapt leadership, training and recruiting styles to resolve it, says IT business strategist Harvey Koeppel. In his latest column, Koeppel shares twelve ways to resolve the IT skills gap.
Attention, entrepreneurs! Knowing what you need and how to get it is key to starting a successful business. Read SearchCIO small-business columnist Bryan Barringer's tips on how to raise the capital needed to launch your business.
According to a survey by IDG Enterprise, 2014 has been a generally positive year for cloud computing. Read the results of the survey and find out what IT executives cite as this year's biggest challenges.
Scratch Wireless Inc. dreams big with "Wi-Fi First" mobile phones. Is it the next mobile disruptor or just a blip in the mobile evolution timeline? Features Writer Kristen Lee talks to Scratch Wireless CEO and Gartner researcher Brian Blau to find out.
In the latest IT Compliance Advisor roundup: The federal government scrutinizes Apple's security practices; plus, two U.S. business alliances are pushing for greater data management transparency, and a new study shows that Americans remain suspicious of online services and government spying.
Is your project pipeline in check? Test your knowledge of project management essentials with SearchCIO's newest quiz and review some of our recent stories.
Are you considering a hosted private cloud? With the release of a Forrester Wave report comes important information for IT leaders to consider when evaluating hosted private cloud providers.
When it comes to data security, it's important to know the basics. Data protection expert Winn Schwartau discusses modern information security essentials and why companies must remember the fundamentals when developing cybersecurity strategy.
Finally, discover the power of social collaboration in engaging small business employees and improving overall business efficiency and confidence in this CIO Symmetry blog post.
Follow @SearchCIO, @SearchCIOSMB and @ITCompliance for our new stories throughout the week
---
November 26, 2014 5:30 PM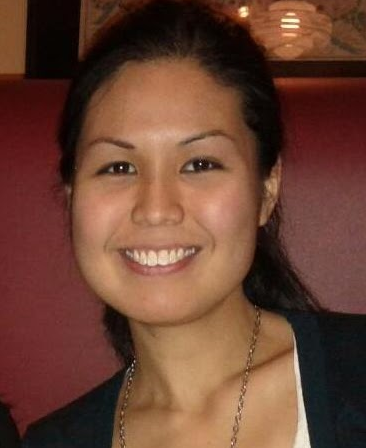 Profile: Fran Sales
CIO
,
Disruption
,
Employee advocacy
,
Employee engagement
,
Employee performance
,
Gartner
,
innovation
,
Online branding
,
Small businesses
,
SMB
,
social
,
Social collaboration
,
social media
,
Social networking
,
Social platform
,
Team Collaboration
Small businesses and startups are known for a culture of innovation and a willingness to take risks in order to stand out. Just take a gander at Scratch Wireless, the latest headliner in SearchCIO's Startup Spotlight video series, which is striving to disrupt the mobile market. Its "Wi-Fi first" approach allows customers to use certain mobile devices anywhere Wi-Fi is available. If it catches on, such an approach could change the monthly fee structures telecoms charge for data usage.
But along with this prized culture predicated on risk comes many challenges, including that many innovative startups vie for the same customers' attention. In this crowded field, some SMBs are still struggling to develop their brand. And there's one factor that exacerbates this problem, posits technology services provider EveryoneSocial.
The provider's infographic, titled The Building Blocks of an Employee Advocacy Engine, argues that today's most innovative businesses are plagued not just by "cutthroat competition," but also by the large proportion of employees who lack engagement at work. Sixty-three percent of the 9,000 employees EveryoneSocial surveyed fell into this category; given that these same employees should be building the company's brand, small business leaders looking to stand out must encourage them to become not only brand ambassadors, but also thought leaders, the infographic suggests.
Chris Lambrou, director of special projects for Midwest Real Estate Data LLC and a finalist in SearchCIO's IT Leadership Awards, can speak to the importance of empowerment firsthand: He said his biggest career influence was the way his former employer, a Fortune 500 company, did business — by encouraging employees that their ideas were valuable. "Ultimately, it's about understanding your self-worth that in turn makes you a better employee," he said.
So where to start? With human-to-human connections, the infographic suggests. As Lambrou explained, "Group collaboration is what makes great companies so special — their ability to perform integrated, multifaceted tasks."
The infographic stresses social networking tools for fostering team collaboration, urging businesses to provide employees with the resources to build their own follower base, something many employees already excel at in their personal social spheres. (And, perhaps, SMBs' Agile nature could work in their favor around employee engagement and social media adoption, a characteristic tweet jammers during a social-themed #CIOChat said large businesses sorely lack.)
The infographic urges small business leaders to start with a structured employee-advocacy program, suggesting the following tips to get started:
Clearly articulate a social media strategy that's aligned with business priorities
Draw up and pass around a "company-wise" social media policy
Nominate and train individuals to pilot your social program
Hold frequent training sessions
These recommendations aren't unfounded. When given a choice between using traditional email and a social collaboration platform, those who chose the latter shared 38 times more content over six-month period than traditional email users, the survey found.
Employee engagement isn't the only perk social platforms offer. "One of the things that big data and social networking allow all organizations to do is to identify opportunity," Gartner analyst Raymond Laracuenta told SearchCIO. He advises SMBs to create "purpose-built social networks" and to use social to develop new products and services for target markets. "Really mining information from social networks … to collect data for other customers and for their prospects is probably one of the greatest opportunities for them," he said.
So you think you can be an innovative disruptor that sticks out from the rest? It's time to take a crucial step: Use social networking to engage your team and develop your brand — and then let your employees spread the word.
---
November 21, 2014 7:03 PM
Big Data
,
CIO
,
Facebook
,
IPO
,
IT leadership
,
Open data
,
User experience
,
User Interface
,
User interface design
Facebook recently unveiled plans to launch a professional network called Facebook at Work that would compete with sites like LinkedIn. The service would allow users to message their colleagues, connect with people in their professional network and collaborate on work-related tasks. Is this a needed service or a future failure? In this installment of CIO Voices, top CIOs weigh in on Facebook at Work.
Speaking of Facebook at Work, in this week's Searchlight roundup, Associate Site Editor Francesca Sales discusses whether the service can rejuvenate enterprise social collaboration. Also in Searchlight: Russian hackers stream live footage from 600 U.K. webcams; Firefox ditches Google for Yahoo.
Cop-turned-CIO Brett Goldstein has taken his commitment to Chicago to the next level by using open data to make his city smarter and more connected. Learn how Goldstein endeavored to break data out of silos in a cost-effective manner that didn't require a complete overhaul of the city's infrastructure.
Hortonworks Inc., a major distributor for Hadoop, announced last week that it was going public. What does this mean for big data and the enterprise? Senior News Writer Nicole Laskowski evaluates the Hortonworks IPO and the future of open source data in the latest Data Mill.
With big data often comes big risk. In this Q&A, ARMA 2014 Conference presenter Barclay T. Blair discusses the benefits of information governance strategies and analytics in mitigating big data risk and improving the value of information.
How healthy is your mobile user experience (UX) and user interface (UI) design? It's clear that without proper attention to UX, your app could be headed for the sick ward. In this #CIOChat recap, participants share their UX and UI best practices in mobile app development to ensure a healthy, lasting and user-centered mobile app.
Follow @SearchCIO, @SearchCIOSMB and @ITCompliance for our new stories throughout the week.
---
November 14, 2014 7:20 PM
Big Data
,
CIO
,
Data breach
,
HTML5
,
IT
,
Mobile
,
Native application
With customers rapidly spreading across multiple communications channels, it's time for CIOs to catch up. But connecting successfully with customers is no easy task. In our newest SearchCIO feature, hear from top CIOs and experts on how they're aiming to master multichannel customer engagement.
How do you calculate the value of IT within your organization? It's a critical part of a CIO's job, but it can be tricky without the proper approach. In this installment of CIO Voices, two IT leaders share their strategies for quantifying the value of IT.
Think big text and big data are the same? Think again. Unlike big data, big text almost always refers to social media data, and it comes with its own complications. Parse the differences between big data and big text, as well as big text's present and future applications, in this week's Data Mill.
The loss of intellectual property, network breaches resulting in customer data leakage, the intrusion of malicious software and viruses on internal networks — with so many dangers lurking, it's critical that companies conduct a detailed and all-encompassing risk assessment. Expert contributor Bryan Barringer lays out 10 factors to consider when conducting a mobile risk assessment.
Our tweet chatters had a lot to say in the recent #CIOChat! First off: How do you decide whether native or HTML5 apps are right for your organization? In this #CIOChat recap, participants discussed the pros and cons of native vs. HTML5 apps. Then, check out our other chat installments on user-centered design for mobile app development and the present and future of mobile app construction.
Following the recent breach of the White House's unclassified networks, another federal breach has occurred, this time involving the U.S. Postal Service. Learn about the widespread impact of the breach, plus hear Obama's take on net neutrality and IBM's discovery of a 19-year-old Microsoft bug, in this week's Searchlight.
The chief digital officer role is unnecessary, according to a recent report by Forrester Research. Do you agree? On the TotalCIO blog, read our take on Forrester's 2015 predictions report, which also looks at the need for a strong CIO-CMO partnership.
SAP ERP implementation can be complicated; once installed, how does a CIO figure out whether that implementation was justified? Veteran CIOs and IT leaders shared their experiences and advice regarding SAP at the recent SIMposium 2014 conference. Also from the conference: Inhi Cho Suh, vice president and general manager of big data, integration and governance at IBM, spoke about knowing your competition and building an "analytics everywhere" culture by thinking like an art curator.
To meet customers on their own terms, companies have to build what Forrester has dubbed "the contextual marketing engine." See what this means for your company, and learn from McCormick & Co.'s contextual marketing success story.
In the digital age, as compliance regulations and risk management responsibilities grow, so does the weight of responsibility thrust upon the shoulders of governance, risk and compliance (GRC) professionals. Accordingly, GRC professionals are seeking higher compensation and authority level to reflect their vital business role.
Finally, check out the latest IT Compliance Advisor news roundup to read about a new malware that has set its sights on Chinese Apple users, more details on the Home Depot cyberbreach and an unsung security specialist making waves in cybercrime combat.
Follow @SearchCIO, @SearchCIOSMB and @ITCompliance for our new stories throughout the week.
---
November 7, 2014 5:58 PM
Artificial intelligence
,
cloud
,
Mobile Application Development
,
ROBOTS
,
User experience
Is your business looking at the right factors when choosing its leaders? According to author and consultant Roxi Bahar Hewertson, many businesses aren't. Read this Q&A with Senior News Writer Nicole Laskowski to find out why emotional intelligence is a vital and often-overlooked characteristic of a good leader.
When it comes to mobile application development, user experience (UX) is critical to an app's success. If developers don't establish communication and trust with end users, an app — particularly a mobile payment app — is likely to fall flat. Read a UX designer's seven tips for creating a great, user-centric mobile payment app in Senior News Writer Nicole Laskowski's latest Data Mill.
Speaking of mobile payment apps, in an increasingly complex cybersecurity environment, are these new payment methods opening up a whole new world of PCI DSS compliance challenges? In this #GRCChat recap, we discuss the challenges that accompany mobile payment applications and how to appropriately augment PCI DSS compliance regulations.
Microsoft is revamping its software strategy, and free Office apps for iPhones and Androids are a new and prominent offering. Will the move help the company better compete with Apple? Learn about Microsoft's plans for Office 365, as well as the rise of Workday and Facebook's stake in the election, in this week's CIO Searchlight by Associate Site Editor Fran Sales.
Artificial intelligence isn't part of some far-off future — it's happening now. Flip through November's CIO Decisions ezine –with a Terminator-themed introduction by SearchCIO's Rachel Lebeaux — to learn how smart machines, robots and other such technologies are making inroads in the enterprise. Also in this issue: a company dabbles in pre-emptive shipping; CIO expert Harvey Koeppel shares his story of responding to a life-or-death disaster; and mesh computing  might transition to prime time in the enterprise.
Looking to move data management operations to the cloud? You're not alone. In the concluding segment of SearchCompliance's three-part webcast on cloud technology, information governance expert Jeffrey Ritter presents a five-step strategy to ensure a company's cloud service providers  are following e-discovery and information governance mandates .
Follow @SearchCIO, @SearchCIOSMB and @ITCompliance for our new stories throughout the week.
---