---
October 31, 2014 6:32 PM
API
,
CIO
,
Compliance
,
Data
,
IT
,
Mobile application security
,
PCI compliance
Are you prepared for a shift from a business-driven technology strategy to a technology-driven business strategy? It's happening now, and happening fast. Read what a CIO of a multibillion insurance company believes are the five drivers behind this shift to technology-driven business strategies and what he's doing to take advantage of them.
The next big thing in data curation just might be Tamr Inc., a tool created by the duo behind the Vertica analytic database. The tool acts like a Web search engine for enterprise data; in this week's Data Mill, we provide an introduction to Tamr, plus JSON as the next SQL and why agile doesn't always work.
The Internet of Things (IoT) got you down? Check out IT and business strategist Harvey Koeppel's humorous and informative take on the meaning and disruptive nature of IoT and the 10 things CIOs can do to prepare for IoT dominance.
Traditional analytics have become so ubiquitous that interest in other, more complex analytics technologies is increasing. For those looking to bring text analytics in-house, there are several factors to consider before you take the next steps — including social media use and the pick-prove-sell process.
Even the White House isn't immune to cyberhacks: Earlier this week, an intruder breached the White House's unclassified computer networks but didn't do any damage or obtain any classified information. With so many threats out there, does your organization stand a chance? The PricewaterhouseCoopers 2014 U.S. State of Cybercrime Survey offers some tips and tricks to outmaneuvering cyber foes.
Public application programming interfaces (APIs) are popping up like weeds, according to Gartner analyst Gary Olliffe. Learn four ways to manage this new API abundance — and the new complications that come with it — in Senior News Writer Nicole Laskowski's coverage of Olliffe's API information session from the recent Gartner Catalyst conference.
Another 2015 prediction poll is in, this one from advisory firm CEB, and the outlook is positive. Decreased maintenance budgets and a shift in funding to more customer-centric technologies are highlighted in Executive Editor Linda Tucci's TotalCIO blog post.
Don't be blindsided by cloud contracts — before striking a deal, read through these six basic issues this IT lawyer encounters on a regular basis when he reviews cloud options with his clients. Speaking of cloud service commitments, watch the latest SearchCompliance webcast installment on cloud technology, in which information governance expert Jeffrey Ritter explains why companies must know their own specific governance and e-discovery needs before entering a cloud service agreement.
Following the recent string of high-profile data breaches, data security and the Payment Card Industry Data Security Standard (PCI DSS) are back in the spotlight. In SearchCompliance's latest #GRCChat, Twitter offered its take on PCI DSS standards, whether they're sufficient to protect credit card data and the importance of improved audit processes in pinpointing security flaws.
In our latest news roundup on SearchCompliance's IT Compliance Advisor blog, read about some seeming compliance leniency around Apple Pay; plus the Federal Communications Commission took its first steps toward data security enforcement, Google cracked down on online piracy, and Verizon is in hot water with privacy advocates.
Finally: Information security was named one of the top three IT projects for 2015 in TechTarget's IT Salary Survey. Want to know if your information security strategy is strong enough to handle today's digital curveballs?  Take our quiz to find out.
Follow @SearchCIO, @SearchCIOSMB and @ITCompliance for our new stories throughout the week.
October 29, 2014 5:30 PM
CIO
,
cybersecurity
,
End user security
,
FBI
,
Information security
,
Intellectual property theft
,
Security training
,
SMB
,
SMB security
You know things are getting real when the FBI and Secret Service get involved. When it comes to protecting your organization, traditional, siloed security no longer holds a candle to today's persistent cybercriminals, who still slip through the cracks, sometimes without organizations' knowledge; we saw this in last week's Searchlight, where one major technology firm's intellectual property was being stolen right under its nose.
As Bruce Schneier, CTO at incident response startup Co3 Systems, told the audience at a recent security conference in Boston, "Fundamentally, attacks are by people and response is by people." Indeed, according to Dell Security's infographic, "The Human Side of IT Security," more than two-thirds of data breaches are associated with humans. Strategic, targeted attacks can only be intercepted, taken apart and thoroughly analyzed by humans equipped with the necessary tools and expertise.
For small businesses, which don't necessarily have large security budgets, hiring a dedicated security executive might be a challenge. However, there are other ways to fine-tune your SMB's security culture to take into account not just security tools and processes, but also people. "If you can't remove the people from the loop, make them more effective," Schneier said.
Dell's infographic offers the following tips for tackling vulnerabilities:
Phishing. This type of email fraud makes up 91% of targeted attacks. Because spear-phishing targets unsuspecting employees, IT should constantly educate end users, test their knowledge of security best practices and have a clear, responsive reporting protocol in place — and make sure employees are aware of it.
Infected websites. Sixty-four percent of users admitted to visiting non-work websites every day. Dell advises employees to be cautious about where they click and to apply security patches as soon as they're available.
Weak passwords. Often the Achilles heel of security processes, easy-to-hack passwords account for 76% of network attacks, according to Dell. IT must enforce airtight password policies, including two-factor authentication and single-sign on, urge end users to create and memorize strong passwords, and discourage giving them out to others.
Security culture. "IT security technologies are only as effective as the people who use them," Dell says. Fifty percent of organizations with a security awareness program were less likely to suffer an employee-related breach. The infographic advises organizations to hire a chief information security officer; for smaller businesses, perhaps appointing an executive to sponsor security would be more feasible. IT should also encourage a strong security culture by regularly administering security training and compliance programs.
---
October 24, 2014 5:56 PM
CIO
The results are in: 2014 was a good year for IT executive pay, according to the TechTarget 2014 IT Salary Survey. SearchCIO Executive editor Linda Tucci talked to IT professionals who said the upward trend is a necessary payback after weak compensation prior to 2013, and companies can no longer ignore the increasingly important role IT executives play in business success. Also check out Tucci's additional coverage of the salary survey, in which she discusses job satisfaction, bonuses and the factors that influence IT compensation.
Speaking of the recent salary survey, the IT executives we polled largely agreed that security and cloud are their top priorities of 2015. But the pace of adoption is different for everybody, as evidenced by the interviews Feature Writer Kristen Lee conducted with some of the CIO respondents.
And following the most recent slew of cyberhacks, it's no surprise that security ranked as one of the top priorities for 2015 in the salary survey. But it may surprise some that mobile technology — which ranked second in last year's survey — is considered less of a priority this year. Check out the full list of priorities, plus other insights into 2015 project areas.
Hadoop, the open-source software framework, has become such an integrated part of IT systems that the technology has started to fade into the background, Senior News Writer Nicole Laskowski reports in this week's Data Mill. The focus has instead shifted to the success stories data enables, rather than the technology itself.
With sophisticated cybercrime now so widespread, it's increasingly common for organizations to be unaware that their networks are being attacked — that is, until the government comes knocking. In this week's Searchlight, Associate Site Editor Fran Sales discusses federal intervention in cybercrimes and when to ask for help.
Business transformation is a common enterprise goal, but how do you actually make it happen within your company? Hear how one CIO led a business transformation, converting his company from a fragmented mess into a unified entity. He shares his five principles of business transformation, followed by the primary tactical changes he made to successfully turn a PowerPoint presentation into a bona fide IT and business strategy.
Compliance mandates established by the 2002 Sarbanes-Oxley Act, or SOX, are not new, but many organizations still grapple with the myriad effects of SOX on corporate governance and IT operations. In the latest SearchCompliance handbook, we explore the data management implications of SOX, how public organizations can comply and thrive, best practices for integrating IT strategy with governance, and more.
According to independent enterprise mobility consultant Bryan Barringer, "The first step toward securing funding and giving a successful investor pitch is to accept that no one understands or knows your business idea better than you do." But communicating your idea and passion effectively isn't always easy. Luckily, Barringer is here to divulge how to ace an investor pitch.
It's almost time for the next #CIOChat! Join SearchCIO editors, fellow tweeters and guest expert Barringer Wednesday, Oct. 29, at 3 p.m. EDT to talk enterprise mobile application development. We'll be discussing app dev methodologies that work, the importance of the user experience and more. See you there!
Please follow @SearchCIO, @SearchCIOSMB and @ITCompliance for our newest stories throughout the week.
---
October 23, 2014 6:28 PM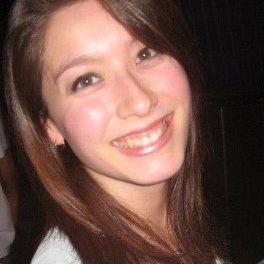 Profile: Kristen Lee
CIO
It's no secret that cloud is a big part of a CIO's IT strategy, and results from TechTarget's 2014 IT Salary Survey bear that out: the 333 senior IT executives polled in this year's survey ranked cloud computing as one of their top priorities for 2015, tied for the No. 1 spot with security.
Cloud may be a top priority, but the pace of adoption is different for everyone, as evident in the follow-up interviews I did with some of our CIO respondents to the survey. Some still don't trust it, some are slow to adopt it, and for some the cloud is, plain and simple, an IT lifeline.
The latter is certainly the case for Troy Neal, Director of IS/MIS/IT at YES Prep Public Schools, which provides an educational program to low-income students.
"In education we've seen a steady decrease in budgets. Especially from a state funding and federal funding standpoint," Neal said. "You've got to get creative with budgets."
For Neal, the solution was moving to Office 365 not only for his staff members but also when implementing technology in classrooms to help teachers and students.
"We're out helping the students with 365 in the classroom right next to the teacher," Neal said. And though Neal is trying to battle budget cuts with the cloud, "knowing what the direct outcomes will look like down the road" by seeing first-hand the positive effects of the technology being implemented in the classroom is what keeps him and his team going.
For others, like Bob Daugherty, Director of IS/MIS/IT at Deming Malone Livesay & Ostroff (DMLO), an accounting firm, the move to the cloud is colored by regulations and security concerns. The move to the cloud for an accounting firm is necessarily a cautious trip, he said.
"We're a little bit slower to move to the cloud than most industries I think simply because we're hemmed in by what our accounting software vendors will do," Daugherty said.
For DMLO, security trumps the computing benefits of cloud because the firm is in the possession of people's social security numbers, phone numbers, addresses and more.
"We've got just about everything somebody could want to steal your identity here in the office," Daugherty said. Given the persistence of attackers, the firm must prepare for the worst. Unfortunately, "the chances are getting better that [a breach is] going to happen to us. So that's one of the reasons we're focusing on security this year and probably the next couple of years at least," Daugherty said.
Freddie Martinez, director of IS/MIS/IT at Fountain Tire, a Canadian tire dealership, also told me he wasn't quite sold on the cloud yet.
"I'm not too comfortable yet that they have the security that I require," Martinez said. "You know, everybody can put storage equipment and computer equipment out there and say they're providing a cloud but when it comes to security, it's the one risk that everyone's thinking about."
Check out more analysis from the 2014 TechTarget IT Salary and Careers Survey:
---
October 17, 2014 8:41 PM
Apple
,
Artificial intelligence
,
Big Data
,
CIO
,
Disaster Recovery
,
Disaster recovery management
,
Disaster recovery planning
,
IT
,
ROBOTS
CIOs, CISOs and directors of business apps brought home big paychecks in 2014. If you're curious about how other tech positions' salaries compared, which IT professionals plan to jump ship and where 2015 information technology salary expectations stand, take a look at our overview of TechTarget's 2014 IT Salary Survey, and prepare for more coverage in the coming weeks.
The future of computing isn't stationary — it's mobile, portable and adaptable. The notion of anytime, anywhere, any device is becoming the new norm in the IT world. In Gartner's list of the top 10 strategic trends and technologies for 2015, this everywhere-computing concept surfaces as a principal theme. Whether it's the cloud, mobile development, security or analytics, it's clear that technology — and strategy — are rapidly changing. Read Gartner's complete list in this week's Data Mill.
Whether it's lost or stolen data, a natural disaster or an act of terrorism, disaster can strike at any moment. Who is really responsible for crisis recovery efforts? What steps should you take to keep your information — and your employees — safe? Find out by reading our latest Modern Infrastructure: CIO Edition ezine on disaster recovery and response.
Smart robots, artificial intelligence, human-machine collaboration — terms that seem straight from an Isaac Asimov novel. But this isn't science fiction — it's more like science future, or even science now. In a two-part feature, Senior News Writer Nicole Laskowski reports on recent experiments with artificial intelligence in the ER, discusses smart robots in the workplace and considers the implications of human-machine collaboration on the IT environment. Then check out Laskowski's blog post on machine learning and nurses.
The future of big data is still undetermined, but that hasn't stopped prognosticators from predicting the innovations to come. In this #CIOChat recap, read how big data architecture could evolve and how CIO's can leverage service providers to meet their IT needs.
And another month, another Apple product launch. This time around, Apple unveiled its newest batch of iPad Air tablets, along with Apple Pay's official launch date, the WatchKit for developers and rollouts of OS X Yosemite and iOS 8.1. But what do these new Apple products mean for CIO's? Find out in this week's Searchlight, plus more technology news.
Consumer-centric technology such as mobile devices and cloud-based software as a service applications means a bigger data footprint at a faster rate than ever before. This represents a shift in how information must be managed and technology deployed. On SearchCompliance, learn the information governance implications of this shift and pick up mitigation strategies for you company.
Security threats are all around us, but that doesn't mean you have to let them back you into a corner. Security professionals who take an expanded, proactive role in data protection are better equipped to handle today's threats. In this Q&A, ISSA International Chairman Stefano Zanero discusses the changing threat landscape, the importance of collaboration in effective cybersecurity and what attendees can expect at this year's ISSA International Conference.
Please follow @SearchCIO, @SearchCIOSMB and @ITCompliance for our newest stories throughout the week.
---
October 10, 2014 7:17 PM
Big Data
,
CIO
,
HP
,
IT
This week's big breakup news didn't involve any Hollywood stars — instead, it centered on HP, one of the largest IT corporations in the world. SearchCIO Executive Editor Linda Tucci reached out to CIOs to get their immediate take on the recent HP split; read whether they think the breakup will better equip HP to deliver innovation and services.
IT leaders looking for strategic management and decision-making advice on enterprise mobile application development should consult our latest Essential Guide, in which we delve into the world of business-ready mobile apps. From the initial planning stages to post-launch success, learn which tools and strategies will help your mobile applications rise to the top of the app heap.
Big data is an all-too-familiar term in the tech realm at this point, but in order for big data to become the new normal, IT professionals first must be able to distinguish big data fact from fiction. Live from the Gartner Symposium/ITxpo in Orlando, Senior News Writer Nicole Laskowski explains which common big data misconceptions need to be myth-busted.
And speaking of big data, its value depends almost entirely on enterprises' ability to accurately interpret the information that presents itself, and messy analysis could leave companies vulnerable to mistakes. In this week's Data Mill, IBM and Pentaho make their case for big data refineries to help bridge the gap between raw data and usable information.
With the rise of the Internet of Things (IoT), IT professionals are looking for the next network structure capable of handling the inevitable surge of data. One approach gaining traction is mesh networking: cheaper and capable of unique flexibility and reach, it has potential for IT professionals, but can it find its place in the enterprise?
Over on the TotalCIO blog: more on the role mesh networking could play in the future of the IoT; Steve Wozniak's five rules for building much-loved technology; and inside the mind of Box founder Aaron Levie.
On SearchCompliance
Bank of America made history in August when it agreed to a massive $16.5 billion settlement with the Department of Justice in which the DoJ put an end to investigations into the company's fraudulent lending practices. Prior to the 2008 financial crisis, Bank of America skirted the law in several ways, the DOJ found, including deceiving automated underwriting systems. Learn all there is to know about Bank of America's settlement and fraudulent practices in this recent FAQ.
With the prevalence of bring your own device (BYOD) and cloud computing in the IT landscape comes the potential for increased innovation, but also for completely unforeseen security threats. Read experts' tips on how to navigate the risky BYOD and cloud landscapes.
It's almost time for the next #GRCChat! Join SearchCompliance editors and fellow tweeters Thursday, Oct. 16, at 12 p.m. EDT, to talk PCI DSS compliance. We'll be discussing the value of the PCI DSS, data security best practices and more. See you there!
Please follow @SearchCIO, @SearchCIOSMB and @ITCompliance for our newest stories throughout the week.
---
October 3, 2014 8:25 PM
Big Data
,
CIO
,
Cloud Computing
,
Compliance
,
Security
There's much for CIOs to to consider when it comes to cloud computing: your company's specific needs, the financial benefits and data security, to name a few. Learn how to make the most of cloud computing in the latest edition of CIO Decisions ezine. Flip through the issue to find out how to get a return on your cloud investment; get the facts about chief data officers; check in with a startup using cloud analytics for its e-commerce data; and hear from a Fidelity Investments' CTO how he built his IT career.
With the recent shutdown of two news apps, The New York Times admitted that its mobile strategy is still a work in progress. With this recent admission, it's clear that mobile initiatives are still in their experimental phase. Find out what strategy changes The New York Times needs to make to move forward in the latest CIO Searchlight.
Given the recent JPMorgan and Home Depot breaches, finding the right tools to combat credit card fraud is as important as ever — especially for small businesses with fewer resources available to protect themselves. Read how one Visa risk manager rescued a small retailer from an ongoing credit card fraud nightmare, and get some tips on how CIOs can secure their data.
Big data problems are changing faster than we are, according to experts. In order to keep up, we need to start asking better questions and considering new prospects, such as local data concierges, to discover data connections. Read Senior News Writer Nicole Laskowski's coverage of the Big Data Innovation conference and learn what big data questions you should be asking. Plus, hear from data scientists on the legal downsides of big data.
Digital technologies are remaking world economies — what implications will this have on the future state of employment? What characteristics make a digital technology profitable and worthwhile? Find answers to these questions and delve into the mind of famed MIT researcher Erik Brynjolfsson as he discussed technomics in Executive Editor Linda Tucci's Future State column from the recent EmTech conference.
The number of big data technologies ripe for the picking continues to grow, forcing CIOs into some tough decisions. In SearchCIO's #CIOChat recap on tackling business problems with big data technologies, hear from participants and experts on the art of choosing the right big data architecture for your enterprise needs, then learn how they recommend making a winning big data investment.
Mobile devices have become an everyday part of employees' and customers' lives, underscoring the importance of a mobile applications development strategy to your company's success. Review our recent SearchCIO coverage and take our quiz on mobile applications development to get guidance on app development done right.
In a controversial move, Facebook has unveiled a new ad platform that gives marketers deeper insight into the data of billions of its users. In the latest IT Compliance Advisor roundup, read about the platform and the attendant  privacy concerns, as well as other data privacy headlines on Apple's and Google's new mobile encryption policy, demands that Google change its search practices, and mobile startups' search for updated health data guidelines.
Please follow @SearchCIO, @SearchCIOSMB and @ITCompliance for our newest stories throughout the week.
---
September 19, 2014 9:50 PM
Analytics
,
Apple
,
CIO
,
Compliance
,
Governance
Ever since the financial crisis of 2008, finance departments have been skeptical of the value of predictive modeling. Still, they're finding that current models are more advanced, and that collaborating with IT with analytics and stress testing is advantageous in today's tricky risk landscape, Senior News Writer Nicole Laskowski explains in this week's Data Mill.
Many retailers are buying into preemptive shipping, an anticipatory system that ships goods before consumers even buy them. Igor Elbert, data scientist for one such retailer, high-end fashion and home wares retailer Gilt, spoke with Laskowski how he uses predictive modeling and machine learning to power the company's preemptive shipping practice, as well as the challenges he faces doing so.
What exactly are cloud architects? And are they critical to a company's success? In a series of Ask the Experts, analysts Kyle Hildendorf of Gartner and James Staten of Forrester illuminate the role. In four parts, find out how each analyst describes the cloud architect's function, why companies require one, what skills a cloud architect should have, and more.
Independent consultant and SearchCIO columnist Bryan Barringer is no stranger to the process of getting a small business up and running — at the ripe age of 12, he inspired his family to start a video rental business, which eventual became Blockbuster. In his inaugural column of a series, the self-professed "serial entrepreneur" imparts advice on how take your idea and turn it into a burgeoning business.
In other SearchCIO happenings…
If Apple CEO Tim Cook's open letter is any indication, Apple is looking to put user privacy front and center of its business strategy — a smart move in light of recent security troubles and product releases that will constitute the iOS 8 ecosystem. For CIOs, this could mean that soon, employees will be using both personal and corporate devices to store various types of data, which has the potential to put IT in a tight corner. In Searchlight, see how an expert suggests to balance the fine line of user trust and data privacy.
Figuring out the value of using the cloud isn't as simple just evaluating the services you're looking to employ. It's a little more complex than that, said Forrester analyst James Staten — it requires analyzing the business problem you're looking to solve, and you can't do it in a vacuum. On the Total CIO blog, Features Writer Kristen Lee outlines how CIOs can go about the challenge of performing a cost analysis for the cloud.
When it comes to business intelligence (BI) and data analytics, small businesses are behind their large brethren — and no wonder, because it takes a lot of financial and human resources to power the platforms to support those systems. But that's changing. On the CIO Symmetry blog, read how BI tools such as Tableau Software's tablet app are making data visualization more accessible for SMBs.
As technologies continue to innovate at a breathtaking pace, so do the skill sets modern IT departments need to keep up with them. In SearchCIO's #CIOChat recap on the topic of IT hiring in the midst of today's tech skills gap, learn how participants and experts advise employers and IT professionals to adapt, or risk falling behind.
Have you, like many CIOs and IT leaders, been faces with the quandary of whether to build or buy your organization's big data architecture? Join SearchCIO's editors and experts for our next #CIOChat on Wednesday, Sept. 24, at 3 p.m. EDT to talk about what big data means for your company, and whether building, buying or blending is the right decision.
And on SearchCompliance…
E-discovery continues to be a tricky task for businesses as big data continues to expand and, consequently, the list of legal and regulatory compliance mandates grows longer. In SearchCompliance's latest handbook, get e-discovery tips and strategies to get the best of legal complications that can arise in today's big data age.
According to a report partly conducted by FTI Consulting Inc., the daunting combination of data protection regulations and China's state secrecy rules is becoming a massive concern for businesses that conduct business and e-discovery in Asia. In SearchCompliance's Q&A with FTI Consulting Senior Managing Director Veeral Gosalia, get deeper into the study results and learn how various legal obstacles have affected multinational business dealings.
More light has been shed on Home Depot's customer data breach, according to former information security staff members' interview with Businessweek. In the latest IT Compliance Advisor roundup, read how lack of security oversight contributed to the vulnerability; plus, find out more on the Securities and Exchange Commission's probe into corporate executives' insider transactions, as well as how governance and other factors impact stock performance.
And that wraps it up for this week! Stay tuned for next week's Symmetry roundup; in the meantime, keep on top of our stories by following @SearchCIO, @SearchCIOSMB and @ITCompliance.
---
September 19, 2014 9:17 PM
Analytics
,
Business Intelligence
,
data visualization
,
Small and medium businesses
,
Small businesses
Many small and medium-sized businesses (SMBs) are leery of jumping on the business intelligence bandwagon because of the costliness and complexity of large-scale BI deployments. These deployments have long been the domain of enterprises, not only because they have massive volumes of customer and business data to analyze, but also because they have the funds and internal resources to support massive BI systems.
But some SMBs are finding that in order to keep up with competitors, they can't afford to hold back any longer. And as such, vendors eying the SMB market are looking to roll out less costly, more user-friendly BI tools. SMBs, they claim, can now choose among BI products that have easier-to-use user interfaces, self-service BI support and embedded analytics capabilities — scaled to even the smallest company.
One such BI product introduced last week: Tableau Software's forthcoming tablet app, dubbed Project Elastic, the headliner at the company's annual Tableau Big Data Conference. Tableau is an established data analytics company with a customer base of 19,000 and counting, yet it's still looking to expand: with Elastic, Tableau is setting its sights squarely on mobile users.
One of the main SMB draws of Tableau Software is its approach to data visualization, which "isn't about automating your routine path, it's about allowing users to be artists," according to theCUBE's Jeff Kelly. Tableau plans to push this data creativity further into the hands of consumers and small businesses with Elastic, which Dave Story, Tableau's vice president of mobile and strategic growth, hopes will provide users with a "lean-back experience," as opposed to being tethered to a desktop. The benefit for SMB owners, he says, is that they can use analyze payment card data without having to organize it with one hand and figure out how to work complicated desktop BI software with the other.
For SMB owners unable to hire full-time IT staff for data analysis or who need to make on-the-move decisions, that's a plus. So is the easy-to-use interface, according to a demo viewed by Gigaom's Derrick Harris, including the ability to tap on specific data points to focus them, and the automation of many data-cleansing tasks.
Those are promising developments, but Harris points out that the Elastic product is still missing some features, such as built-in connectors to third-party data providers and a wide range of data visualization options. Connectors with third-party sources are coming, Story told Gigaom, but will require Tableau working with those providers so that Elastic receives data in a compatible format.
Tableau is readying Elastic for release sometime next year. When it comes out, we'll see if efforts by Tableau, and companies like it, to format offerings that are easy to consume will suit SMBs' needs, giving them the boost they need to make headway in the BI game.
---
September 12, 2014 11:50 PM
Apple
,
Big Data analytics
,
CFO
,
CIO
,
Cloud Computing
,
E-discovery
,
grc
,
iPhone
,
Iterative Development Methodologies
,
Mobile applications
,
Open data
,
Smartwatch
,
Social networking
,
Wearable devices
Germany won this summer's World Cup thanks, in part, to Adidas' miCoach Elite Team System, a suite of technologies that includes a smart shirt, heart-rate monitor, GPS and more, Features Writer Kristen Lee writes on the Total CIO blog. Read how Qazar Hassonjee, vice president of Innovation at Adidas Wearable Sports, used an iterative approach to glean players' and coaches' needs and built a system that didn't just offer data, but also insight.
Apple's three-pronged release of the iPhone 6/6 Plus, Apple Pay and the Apple Watch has consumers and mainstream media abuzz, particularly about the wearable device, which is the first new product the tech giant released under CEO Tim Cook's regime. But there's a deeper message for CIOs, as I cover in this week's Searchlight. Read how these additions to Apple's ecosystem — changes that further reduce the friction between the physical and virtual world — should signal CIOs to renew their mobile app strategy.
Big data collection and analytics has plenty of to offer; the number of use cases has exploded in the past several years as enterprises turn to business intelligence to solve a widening range of business problems. In SearchCIO's brand new Essential Guide on big data exploration and analytics, get an overview of analytics strategies, various case studies, videos and more.
When Dale McEarlen joined TD Bank as vice president of finance for corporate technology and shared services in 2011, her relationship with CIO Glenda Crisp started off simply, with IT turning to Finance for accounting for its technology requests. But after two years, they were able to turn this relationship into a partnership, they explained at the 2014 CFO Technology Conference. In Senior News Writer Nicole Laskowski's feature, read how they were able to evolve their alliance.
Other happenings on SearchCIO…
CIOs seeking to reap the benefits of open data for their employees can take a page from Bill Oates' playbook. The now-CIO for the Commonwealth of Massachusetts helmed an open data initiative when he worked for the City of Boston — one that drew nationwide acclaim. In Laskowski's latest Data Mill, get tips from Oates and others on how to take advantage of open data.
Social networking has come a long way in the past several years, particularly in the enterprise, with CIOs taking advantage of various tools to boost employee productivity, collaboration and creativity. SearchCIO's latest e-handbook on enterprise social networking provides examples of how you can use these social tools engagingly and effectively.
David Levin, director of information security at Western Union, along with the rest of the wire transfer giant's security team, faced quite the challenge: enabling the business' use of cloud without putting the entire company at risk. In Executive Editor Linda Tucci's blog post on TotalCIO, read how Levin and his colleagues got it done.
On SearchCompliance…
Legal e-discovery is complicated enough as is, with structured and unstructured data piling up. But toss is vendor management and social media considerations, and legal discovery has the potential to be a headache of epic proportions. In the latest #GRCChat recap, see what participants had to say about honing e-discovery tools and strategies to adapt. And a tip by SearchCompliance Site Editor Ben Cole outlines how a thorough data management policy that takes into account big data's complexity can help businesses efficiently access legal information for e-discovery.
It's almost time for the next #GRCChat! Join SearchCompliance editors and fellow tweeters next week, Thursday, Sept. 18, at 12 p.m. EST, to talk enterprise mobile security. We'll be discussing security best practices, mitigating BYOD risks, the compliance consequences of data leaks and more. See you there!
And those are all the stories we have for the week! Check in again for next week's Symmetry roundup; in the meantime, stay updated on our stories in real time by following @SearchCIO, @SearchCIOSMB and @ITCompliance.
---