---
January 9, 2015 7:09 PM
Big Data
,
CIO
,
GRC strategy
,
Hack
,
Internet of Things
,
iot
,
IT
Everybody's talking about big data, but is your company actually profiting from it? IT leaders at two retail companies share their big data money-making secrets with SearchCIO Senior News Writer Nicole Laskowski, stressing the importance of quality research and development and project management.
If you're following the newest, coolest technologies and gadgets to hit the market, the International Consumer Electronics Show (CES) in Las Vegas was the place to be this week. As Associate Editor Francesca Sales discusses in the latest Searchlight, the Internet of Things (IoT) stole the show, while wearables, smart robots and drones also garnered a lot of attention.
More Searchlight: Everyone loves end-of-year (and start-of-year) lists! In the annual Searchlight List of Lists, Sales compiled some of the most notable IT lists from across the internet and highlighted the top technology predictions for 2015 as well as 2014 flops.
Speaking of top technology predictions, participants in our latest #CIOChat made their own IT predictions for 2015, ranging from the evolution of big data analytics to a boom in mobile payment apps. Then, over on SearchCompliance, #GRChat-ters looked back on 2014 and reflected on their biggest GRC regrets.
The repercussions of the Sony hack are still making waves. Now, more U.S. firms are considering turning to the hacking back approach to protect their data and ward off attackers. Also in cybersecurity news, North Korea slammed new U.S. sanctions in response to the Sony hack, and a new report says that last year's JPMorgan Chase data breach was the result of a basic security flaw.
Please follow @SearchCIO, @SearchCIOSMB and @ITCompliance for our new stories throughout the week
January 5, 2015 10:09 PM
Big Data
,
CIO
,
GRC strategy
,
HP
,
IT
,
IT salaries
,
IT salary
As we start a new year, it's the perfect time to reflect on SearchCIO's and SearchCompliance's most popular stories of 2014. Did your favorites make the list? SearchCIO's top technology pieces of 2014 include the IT salary survey, big data case studies and reactions to the HP split. And speaking of the salary survey, test your IT careers know-how in this salary survey quiz.
Also in end-of-year lists: Senior News Writer Nicole Laskowski rounded up a Data Mill of Data Mills and listed her most popular columns of last year. 2014 was also an important and complicated year for governance, risk and compliance (GRC) strategies; over on SearchCompliance, we gathered the top 10 GRC-related stories of 2014.
It's a great time to be a CIO, but challenges remain. In this interview, IT executive headhunter Shawn Banerji discusses the present CIO role and offers advice on how not to be marginalized in 2015. And on that note, have you made your IT resolutions for 2015? In this #CIOChat recap, participants share their It resolutions, which include focusing more on security and putting customers first.
What are the implications and limitations of big data? In this CIO Voices Q&A, SearchCIO Executive Editor Linda Tucci talks big data, politics and IT challenges with Atefeh "Atti" Riazi, CIO of the United Nations.
According to the International Institute of Analytics' (IIA) top trends for 2015, storytelling will be a critical skill for businesses in the coming year. Are you utilizing storytelling in your organization? Associate Editor Francesca Sales breaks down the elements of effective business storytelling in this CIO Symmetry blog post.
Is your big data know-how lacking? Don't worry, there's a class for that! Earlier this year, the Massachusetts Institute of Technology launched an online big data course for professionals, attracting participants from even the biggest technology companies.
Please follow @SearchCIO, @SearchCIOSMB and @ITCompliance for our new stories throughout the week
---
December 30, 2014 2:34 PM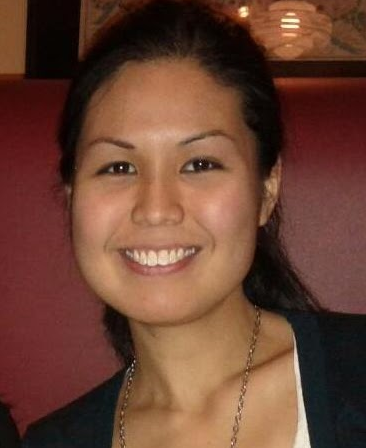 Profile: Fran Sales
Big Data
,
Big Data analytics
,
CIO
,
Content marketing
,
Midmarket
,
Midmarket CIO
,
Online branding
,
SMB
,
Startups
As markets get more crowded, it's getting even more difficult for startups and small and medium-sized businesses (SMBs) to stand out to prospective investors and customers. But things just might change in 2015 with the help of an age-old tool: storytelling.
Yes, storytelling. According to the International Institute of Analytics' (IIA) top trends for 2015, storytelling will be a critical skill for businesses in the coming year. It's a tool that's helpful in pitching an app or other products to potential investors; improving employee relationships across departments; and enlightening the board about the business value of new concepts, such as big data.
The IIA pointed to an organization that's already gotten a head start on driving the adoption and use of analytics by using storytelling. The University of Pittsburgh Medical Center Insurance Services division has a full-time journalist on staff whose job is to "communicate in clear and concise business terms what the analytics are about and what they can do for the business," IIA faculty member Robert Morison recently told SearchCIO.
But is the usefulness of storytelling a new trend? After all, it's something we humans have employed for thousands of years. Unfortunately, even though we frequently use storytelling in our personal relationships, it's a skill we need to re-learn when it comes to business — and learning it isn't easy, as evidenced by the abundance of publications, coaches and consulting companies teaching it, which, by the way, don't come cheap.
So what, exactly, makes for a good story in business? Let's start with what a good story is not. The main reason many business narratives don't work is because people have the habit of explaining rather than simply telling, said Andrew Linderman, a story coach who works with the likes of American Express and PBS, as well as nonprofits and startups.
"Good stories are detailed, honest and personal," Linderman told The New York Times.
Indeed, a compelling story, as you may have learned in creative writing class in high school, usually contains certain elements. Yes, the advice on this topic from business storytelling experts, such as Harvard Business Review (HBR) and The New York Times, varies slightly on the particulars, but some ingredients are non-negotiable: Keep your audience in mind, employ your personal experience, use concrete details but keep things simple, and, last but not least, be dramatic!
Here's one such template from ABC Copywriting: What really makes a good story?
A more complete story with as many ingredients as possible will be more compelling to consumers. The Times story details how Keith Quesenberry, a lecturer at the Center for Leadership Education at Johns Hopkins University, studied Super Bowl commercials from the past two years, using Freytag's Pyramid of dramatic structure, to see which were rated the highest by consumers.
You can probably guess what he and his team found: Consumers rated commercials with more acts from the Pyramid higher, which increased their odds of being shared on social media.
The lesson? The more "dramatic" a story is, the more successfully a message is conveyed.
Let's break down these ingredients of a dramatic story:
Keep your audience in mind. Knowing the message you want to impart and your audience is key to deciding which framework and details will resound with your audience, according to HBR. This, in turn, can help your listeners relate more easily to your story. For example: "If your team is behaving as if failure is not an option, you might decide to impart the message that failure is actually the grandfather of success," writes Carolyn O'Hara of HBR.
Use your personal experience. The quirks of your personal experiences allow your listeners to relate more to your company's story, which helps differentiate it from others that are devoid of personality. "The specifics of storytelling are relatively easy to articulate," Linderman told the Times. "It's the nuances that make a story distinct." These nuances should include anything from your successes to your struggles.
Use concrete details, but keep things simple. Less is more. If well-placed details help listeners immerse themselves in the narrative, an overabundance of them — especially those that don't serve your narrative — could prove detrimental. Will Mahoney, who's on the hunt for investors for an app he plans to release next year, is taking a storytelling class in an effort to do just that: consider his audience and incorporate the necessary details to convey his message. "It's about balancing your story — incorporating your values … and telling how investors can get involved and also benefit themselves," he told the Times.
Be dramatic. In storytelling, being dramatic means having a conflict and a resolution, a beginning and an end, according to ABC Copywriting: "There should be losses and gains, setbacks and comebacks, peaks and troughs. And, above all, a story should be about people: their dreams and desires; loves and hates; problems and passions." This means telling the bad parts of your story along with the good, and not setting yourself up to be the hero — in other words, showing your vulnerability, Linderman said.
Indeed, conflict can be good. HBR provided an example where a CEO of a Detroit interactive promotions company, Josh Linkner, embedded conflict by inventing an adversary to motivate his employees. "Greatness is often achieved in the face of adversity, but we didn't have a competitor to gun against," he explained. The results? Improved performance and increased creativity within the company.
So, how about it: Is your SMB ready to dive into business storytelling in 2015, gain the attention of prospective investors and the trust of your customer? If you're seeking further inspiration, SearchCIO's Startup Spotlight video series, which tells the stories of innovative startups, is a good place to start:
---
December 29, 2014 3:00 PM
CIO
Increasing the big data intellectual capital at your company may not be as hard as you think. Earlier this year, the Massachusetts Institute of Technology (MIT) launched an online big data course for professionals, attracting participants from some of the biggest technology companies out there, including Microsoft, Oracle, IBM and EMC.
In February, MIT will again offer its Tackling the Challenges of Big Data, a six-week course developed by faculty members from the institute's Computer Science and Artificial Intelligence Laboratory (CSAIL). Those who complete the course will earn a certificate and continuing education credits.
The course, which runs at $545 a head, will be broken up into five modules: An introduction to the big data challenges, including a deep dive into case studies; big data collection, which includes a look at data cleansing and integration tools; big data storage, which touches on modern databases and parallel computing platforms; big data systems, which includes security and scalability issues; and big data analytics, which focuses on algorithms, data compression and machine learning tools.
"It's self-paced, it's self-directed, it's a six-week course, and it's attracting a lot of attention," Clara Piloto, director of global programs at MIT Professional Education, said in a recent interview with SearchCIO. During MIT's initial offering of the course, enrollment numbers came in right around 3,500; 43% of those students were international, hailing from more than 80 different countries including the United Kingdom, India, Brazil and Canada.
Part of the reason for the interest is the topic itself. "Big data is in demand," Piloto said. "Whenever we choose any of our courses, they're all market driven." But the course also gives a broad audience of professionals access to MIT's elite CSAIL department (including database expert Michael Stonebraker) in a way that couldn't happen for an "on-the-ground" course. Students are also asked to participate in online discussions and to contribute to the course's big data wiki.
Soon, Tackling the Challenges of Big Data may become more than a course offering. Piloto and her team are currently running a pilot program for CIOs at a Fortune 500 company, she said. Piloto couldn't provide many details about the pilot program yet, except that the client wanted "a platform or place to talk about what's happening with [big data at] their company, privately and confidentially." MIT is hoping to customize its program to meet the needs of the client.
---
December 24, 2014 5:02 PM
CIO
,
cloud
,
Cloud Computing
,
Data
,
digital
,
IT
,
IT modeling
,
Security
The traditional model of IT is going the way of the dinosaurs, according to former CIO and author Ian Cox, who recently chatted with Senior News Writer Nicole Laskowski and laid out a blueprint for how to disrupt old-school IT and what CIOs need to do to adapt.
As business models evolve, so too must the operating models that support them, according to SearchCIO's Harvey Koeppel, who predicts the triumph of the digital operating model in 2015. In part two of his exploration into what 2015 holds, Koeppel offers his CIO peers nine tips for surviving and thriving in 2015, plus a cautionary compilation of bad IT predictions.
Are you staying afloat or treading IT water when it comes to the Internet of Things (IoT)? In this Ask the Expert, IDC analyst Vernon Turner advises CIOs how to prepare for all that IoT data.
"We must give talented staff the freedom to experiment, to play, to have fun, to fail, and to try again," says Karen Dahut, executive vice president of Booz Allen Hamilton's strategic innovation group. Learn about Dahut's innovation best practices, plus what Etsy looks for in a data analyst and proof that vampires don't exist, in Laskowski's latest Data Mill.
On the TotalCIO blog, Features Writer Kristen Lee outlines three ways in which the cloud will shake up IT ecosystems in 2015 and how IT leaders can prepare. Plus, check out IDC's list of the four areas of security CIOs should consider.
Security isn't a one-department job — it's the responsibility of the entire company, according to Kevin Johnson, CEO of Secure Ideas, in a video interview with SearchCompliance Site Editor Ben Cole at the ISSA International Conference.
In her latest for the IT Compliance Advisor blog, Associate Site Editor Francesca Sales looks at Obama's planned response to the Sony hack, legislation regarding "back doors" in mobile devices and apps, and Microsoft's ongoing battles with the federal government over the storage of user emails.
Let's be honest: no IT strategy is without its setbacks. In this #CIOChat recap, participants look back on 2014 and reveal their biggest IT regrets of the year. Discuss your own IT regrets and what you learned from them in the comments section at the bottom of the piece. Then, in this #GRCChat recap, SearchCompliance followers highlight the hazards of active cyberdefense, and emphasize the importance of knowing the risks before hacking back.
Happy holidays! Please follow @SearchCIO, @SearchCIOSMB and @ITCompliance for our new stories throughout the week
---
December 19, 2014 7:42 PM
CIO
,
Data
,
Data breach
,
Hack
,
innovation
,
IT
,
IT trends
,
Security
,
Sony
Innovation is on every CIO's mind, but it doesn't happen overnight, 7-Eleven's Senior Vice President of Innovation Rob Chumley explains. Read Chumley's eight tips on successfully jumpstarting your innovation team in the latest installment of SearchCIO's Trailblazers series.
The fallout from the Sony hack saga continues: Is this the beginning of a new era of global, full-scale cyberthreats? Following the FBI's announcement that North Korea was, indeed, behind the attack that exposed and destroyed millions of corporate files last month, Associate Editor Fran Sales details the events surrounding the hack and evaluates the current state of cybersecurity in this week's Searchlight.
What IT will be hot in 2015? As the pace of innovation accelerates, it becomes harder to forecast the next big IT trends — but that doesn't stop IT professionals from making their best educated guesses. CTO and SearchCIO expert Niel Nickolaisen lays out the CIO trends he's taking seriously in 2015 and how he plans to respond.
Speaking of predictions, the International Institute for Analytics (IIA) recently released some of its own 2015 predictions — and storytelling, ensemble modeling and the "Analytics of Things" were ranked at the top. Read the rest of the IIA's data and analytics top 10 predictions for 2015 in Senior News Writer Nicole Laskowski's latest Data Mill. Then check out Laskowski's take of the IIA's prediction that analytics, machine learning and cognitive computing will increasingly supplant IT jobs.
Is your business looking to make the shift to digital? The cloud is essential in that process, according to Ray Wang, principal analyst and founder of Constellation Research. Read Wang's tips on the transformative power of going digital with the cloud in SearchCIO's Conference Notebook. In other Notebook installments, Executive Editor Linda Tucci talks about future cloud trends and decision-making advice with Microsoft, VMware and Cisco experts; and Oracle's Christina McKeon gives four tips to help determine if you really are a digital disruptor.
Take your digital engagement strategy to the next level with advice from the participants in our #CIOChat, who provide examples of innovative customer engagement approaches that can help your business connect to the right people at the right time. Another #CIOChat recap highlights SearchCIO's followers' predictions and advice for keeping up with multichannel engagement trends.
According to MIT Medical Information Security Officer Roy Wattanasin, user empowerment is vital to cybersecurity in the digital age. In this video interview with SearchCompliance Site Editor Ben Cole, Wattanasin discusses why user empowerment should be a big part of businesses' information security programs.
Have you jumped on the wearable technology bandwagon yet? As wearables continue their upward trend, more companies must start considering the impact of these devices on their IT strategies. In this Ask the Expert, Scott Christensen, director of technology at Edwards Wildman Palmer, LLP, discusses the information governance challenges created by wearable technology.
The more digital threats that arise, the more companies are considering initiating an active cyberdefense strategy. Hacking back still hasn't gone mainstream, but what does the future hold for this legally ambiguous method of active defense? In this #GRCChat recap, participants forecast the future of hacking back and how companies can navigate the unclear waters of active cyberdefense.
Follow @SearchCIO, @SearchCIOSMB and @ITCompliance for our new stories throughout the week
---
December 12, 2014 5:54 PM
CIO
,
Hack
,
Hacking
,
innovation
,
IT
,
Multichannel CRM
,
PPM
,
Security
CIOs are expected to speak the language of both IT and business fluently, but does that make them expert communicators? According to CIOs from Johnson & Johnson, Starwood Hotels, Southern Company and Walmart, being a good speaker may be the most important factor in an IT leader's success.
What does a Hollywood movie have to do with a real-life criminal hacking? Associate Editor Francesca Sales discusses the link between the upcoming film The Interview, the Sony breach and the North Korean government, both in today's Searchlight column and in her IT Compliance Advisor news round-up. Also in Advisor: More U.S. law schools offer compliance-centric programs and Security startups attract more investor funds.
What's your company's innovation identity? Daniel Ostrower, CEO at product design and consulting company Altitude Inc., discusses innovative projects and his three decision-making archetypes – data-driven, consensus-driven and vision-driven — in the latest Data Mill.
Learn all you need to know on mastering multichannel customer engagement, plus more on TechTarget's 2014 IT Salary Survey and preparing for the Internet of Things (IoT), in this month's issue of CIO Decisions ezine. Thinking of jumpstarting your own multichannel engagement strategy? Before you do, read this #CIOChat recap to learn the requirements and challenges that come with cross-channel engagement.
Have you kept up with the latest best practices and strategies that can help spur business transformation? Take a fresh look at enterprise project and portfolio management (PPM) with SearchCIO's latest Essential Guide, which also includes advice geared at startups.
Recruiting the best people to help you run your IT business can be challenging. Sometimes, it's best to hire like a startup company — a specific, very successful startup company, according to Features Writer Kristen Lee, who gathered tips from Paydiant founder Chris Gardner on hiring the right people for the right jobs.
Discovering what makes you stand out in the IT/business world can make all the difference to a CIO career. Walmart Asia CIO Fumbi Chima discusses finding your unique value and being a "student of innovation" in this TotalCIO blog post.
Are active cyberdefense strategies smart or reckless? In these SearchCompliance #GRCChat recaps, Twitter participants and site editors weigh the pros and cons of hacking back and provide examples, advice and cautions of active cyberdefense strategies.
Given the increase in high-profile data breaches, companies are seeing the value in a good information security strategy more than ever. In this video interview, Jason Smolanoff, vice president at Stroz Friedberg, discusses the danger of insufficient internal security governance and data protection best practices.
Finally; It's almost time for our end-of-the-year Twitter chats! Join SearchCIO editors and fellow tweeters Wednesday, Dec. 17, at 3 p.m. EST for the last #CIOChat of the year to look back on 2014 and share IT predictions for next year. And join SearchCompliance editors and Twitter followers in the #GRCChat on 2015 compliance, governance and risk management trends the following day, Thursday, Dec. 18, at 12 p.m. EST. See you there!
Follow @SearchCIO, @SearchCIOSMB and @ITCompliance for our new stories throughout the week.
---
December 5, 2014 7:13 PM
Breach detection
,
breaches
,
CIO
,
Compliance
,
Disruption
,
IT
,
KPI
,
Multichannel CRM
,
Risk assessment
Are you happy with your IT job? Many are, according to TechTarget's 2014 IT Salary and Careers Survey, but why? Our brand new infographic reveals some of the reasons behind increased compensation and optimism in IT. Find out how your salary and career compare.
"The moment we stop asking questions is also the moment we stop innovating solutions to today's challenges," says Hal Gregersen, executive director at the MIT Sloan Leadership Center. At the recent MIT Sloan CFO Summit, he stressed the importance of asking questions in solving IT problems and spurring innovation.
Speaking of the MIT Sloan CFO Summit, the event yielded breach response advice from top financial, legal and security experts, who discussed the importance of making friends with local and federal government authorities before a breach happens. In her coverage of the summit, Senior News Writer Nicole Laskowski also shared four tips for digital data safety from LevelUp's CFO.
More from the summit: Identifying the right key performance indicators (KPIs) is the first step towards successfully evaluating how well your organization is faring. Learn best practices for identifying, interpreting and deploying KPIs in Executive Editor Linda Tucci's coverage of the event; then check out her blog post on a tale of non-financial KPIs.
Uber, the mobile app-based ridesharing service, is once again receiving pushback, but it comes with a valuable lesson for CIOs on balancing risks with legacy systems and thinking like a venture capitalist.  Associate Editor Fran Sales explores the relationship between disruptors, CIOs and venture capitalists in this week's Searchlight. Also included: Black Friday sales are down, but Cyber Monday is stronger than ever.
How does your organization balance effective security controls and adherence to compliance standards? Organizations are increasingly catering their security controls to compliance standards, but doing so could leave critical data and other assets vulnerable, according to Daniel Allen, a research fellow at the Center for Climate and Security, in this SearchCompliance tip.
Make way for records and information management (RIM) professionals! In this Q&A with John Isaza, leader of the Information Governance & Records Management practice at law firm Rimon PC, Isaza discusses how RIM will affect changing strategies as privacy and compliance are increasingly prioritized.
Multichannel is a hot topic among IT professionals looking to reach their customers in the right place at the right time. But how important is a multichannel strategy really?  This #CIOChat recap evaluates the usefulness and scope of multichannel customer engagement.
Follow @SearchCIO, @SearchCIOSMB and @ITCompliance for our new stories throughout the week
---
November 26, 2014 11:10 PM
CIO
Hal Gregersen gave a keynote at the MIT Sloan CFO Summit last week, and he came armed with a jarring statistic. "The average kid sitting in a one-hour class during a one month period asks one question per month about the content of the class," said Gregersen, executive director at the MIT Leadership Center. That's kindergarten through college.
Guess who's aski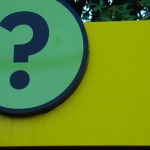 ng the questions instead? Teachers. And they're asking a lot of them — 50 to 100 questions an hour, according to Gregersen. If students are slow to respond, teachers will follow up with — you guessed it — another question.
"What do kids learn growing up," Gregersen asked attendees. "Answers matter."
This deterioration has been going on for decades — not just in the United States, but globally, according to Gregersen. And, while it's easy to connect the data point to parenting, it's an important factoid for leaders, too, especially those looking to participate in the innovation game.
Through his research, which includes interviews with some of the most successful leaders of our time, Gregersen has discovered that questions are critical to innovation. From his website: "The moment we stop asking questions is also the moment we stop innovating solutions to today's challenges."
To reverse the trend and to help leaders (and soon-to-be leaders) on their path to innovation, Gregersen founded the 4-24 Project. He recommends participants set aside four minutes every 24 hours to ask nothing but questions — on whatever personal or professional issue they're dealing with that day. From the 4-24 Project site: "Consider it a 'Question Cloudburst' as you rapidly dump all the questions out of your head." Once the four minutes is up, "identify the 'best' questions and start answering them."
The process, itself, will almost never yield an answer, but, according to Gregersen, that's not the point of the exercise. Instead, it provides a moment of introspection and a practice that encourages curiosity — two human-centric tools that could help businesses survive what Gregersen calls "the tsunamis of uncertainty."
---
November 26, 2014 9:34 PM
CIO
Want to be a disruptive leader? Start by mastering the art of asking questions, Senior News Writer Nicole Laskowski writes in her latest Data Mill column, where she also addresses how CFOs are capitalizing on big data.
According to Agile development guru Jim Highsmith: "You can't plan your way into solving uncertainty; you have to act your way into solving uncertainty." Read Highsmith's 2015 prescription for adaptive CIO leadership and find out how to streamline your business strategy.
It's time to stop pondering the IT skills gap and adapt leadership, training and recruiting styles to resolve it, says IT business strategist Harvey Koeppel. In his latest column, Koeppel shares twelve ways to resolve the IT skills gap.
Attention, entrepreneurs! Knowing what you need and how to get it is key to starting a successful business. Read SearchCIO small-business columnist Bryan Barringer's tips on how to raise the capital needed to launch your business.
According to a survey by IDG Enterprise, 2014 has been a generally positive year for cloud computing. Read the results of the survey and find out what IT executives cite as this year's biggest challenges.
Scratch Wireless Inc. dreams big with "Wi-Fi First" mobile phones. Is it the next mobile disruptor or just a blip in the mobile evolution timeline? Features Writer Kristen Lee talks to Scratch Wireless CEO and Gartner researcher Brian Blau to find out.
In the latest IT Compliance Advisor roundup: The federal government scrutinizes Apple's security practices; plus, two U.S. business alliances are pushing for greater data management transparency, and a new study shows that Americans remain suspicious of online services and government spying.
Is your project pipeline in check? Test your knowledge of project management essentials with SearchCIO's newest quiz and review some of our recent stories.
Are you considering a hosted private cloud? With the release of a Forrester Wave report comes important information for IT leaders to consider when evaluating hosted private cloud providers.
When it comes to data security, it's important to know the basics. Data protection expert Winn Schwartau discusses modern information security essentials and why companies must remember the fundamentals when developing cybersecurity strategy.
Finally, discover the power of social collaboration in engaging small business employees and improving overall business efficiency and confidence in this CIO Symmetry blog post.
Follow @SearchCIO, @SearchCIOSMB and @ITCompliance for our new stories throughout the week
---