---
February 23, 2015 10:37 PM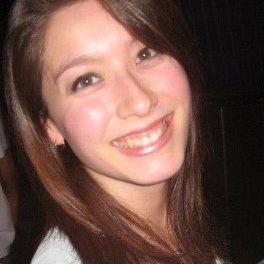 Profile: Kristen Lee
CIO
Migrating to the cloud may be a top mandate for CIOs, but it is no easy feat. In fact, cloud migrations "are notoriously difficult" and about 80% of them fail, Mark Broghammer, director of solutions engineering at iLand, a cloud provider, said during a webinar about cloud migrations.
So how can you migrate to the cloud and mitigate risk?
Here are some suggestions Broghammer has for CIOs and companies to think about as they plot their cloud migration strategies.
Load testing
Long term analysis, the method often used to try to gauge whether an application will work, doesn't always help you predict whether an application or server will work well with the cloud service you are planning to migrate over to. "The fact is, you don't know how an application's going to work in the cloud," Broghammer said.
This is where load testing, or performance testing, is helpful, Broghammer said. With load testing, a cloud testing provider can test an application or applications against the actual number of users expected. Based on the results of the test, a CIO or company can then gain better insight into how that cloud service will work for them and what the performance of their applications will look like when they actually migrate over to that cloud service.
Migrating physical vs. virtual workloads
We live in a hybrid IT world and companies aren't uniform across the board when it comes to the type of technologies they're using. Some companies have a mixture of legacy systems, on-premises, and off-premises services.
"The point is, how can you be cost efficient if you're running many types of projects on systems being handled by different teams both internally and externally?" Broghammer said.
Different providers often have different systems in place and different processes. Therefore if you have a hybrid environment of different projects on different systems it can be difficult to coordinate everything. That's why it's important to make sure your providers have a single approach for the physical and virtual workloads that you are planning to migrate to the cloud, Broghammer said.
He added that now that there are multiple hypervisor program options out there, companies also need to make sure the same processes and systems are in place when choosing a hypervisor program to help them with their migration.
"When migrating, again, make sure the models of migrating different platforms follow the same technology set, or stack, that you're using for those particular workloads," he said.
Methods of sending data to the provider
There are several methods for getting your data over to your cloud provider, but the typical ways include physically shipping a drive with your data and/or replicating data.
When it comes to physically shipping a drive, it's important to ask yourself: are you 100% comfortable with this method? Sure, you can send an encrypted drive, Broghammer said, but the fact is that that the drive and the data on it will pass through the hands of many people. "And the potential loss of that data could set you back in your timeframes," Broghammer warned.
His suggestion?  "I would tend to favor an over the wire approach" because the data would pass through fewer hands and there is added protection with service sockets layer (SSL) business process management (BPM).
Another option is replicating and colocating data.
"Where the data becomes a bit more stagnant (in other words, data that is just sort of sitting there and not much is being done with it) you need to have a multi-site or multi-location strategy with that," Broghammer said. Even though you may be migrating certain pieces of your architecture into a cloud environment, Broghammer advises that you still may need to colocate and replicate the data.
Let us know what you think about the story; email Kristen Lee, features writer, or find her on Twitter @Kristen_Lee_34.
February 20, 2015 5:35 PM
application consolidation
,
CIO
,
CIO innovation
,
CIO leadership
,
Hadoop
,
iot
,
Mobility
CIOs are at a critical point in their evolution, and they need to find a way to stay relevant in a corporate culture, according to author Jill Dyché. In part one of one of her two-part feature story, Senior News Writer Nicole Laskowski chats with Dyché about how to cure the CIO identity crisis. In part two, Dyché explains the key factors that kill innovation.
Is the connected car the next big step toward an IoT-dominated future? In her latest Searchlight entry, Associate Editor Fran Sales highlights the buzz around a possible Apple car and discusses how it can help CIOs drive the conversation around IoT security. Also in Searchlight: U.S. spyware in foreign networks and Snapchat's big funding proposal.
Speaking of IoT security, check out this #CIOChat recap to hear what SearchCIO followers and guest expert Harvey Koeppel have to say about mitigating IoT security risks amid a notable lack of precedent.
Hadoop is a powerful technology, but is it secure? In the latest Data Mill, read why Hadoop security is a different beast from traditional security, see a list of current Hadoop security projects, and get the latest 2015 budget expectations.
Mobility's disruptive forces are at it again! SearchCIO expert Niel Nickolaisen explains how mobile technology is shaking up next-generation information security and how CIOs can make the most of it.
Our new handbook has everything you need to know about application consolidation in one place. Learn from experts' success stories and discover the best ways to consolidate your applications and maximize their business benefit.
Think you know what the future holds for mobile networking? Take our quiz to assess your knowledge and review recent mobility and networking content.
It's almost time for the next #CIOChat! Join SearchCIO editors and fellow tweeters Wednesday, Feb. 25, at 2 p.m. EST to talk about the death of the CIO as we know it. We'll be discussing the challenges of modern CIOs and how CIOs can stay relevant in a digital enterprise. See you there!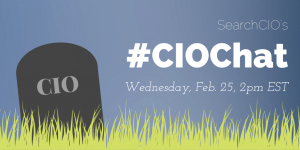 Please follow @SearchCIO, @SearchCIOSMB and @ITCompliance for our new stories throughout the week.
---
February 13, 2015 8:25 PM
CIO
,
cloud
,
IT innovation
,
Legacy systems
,
SMAC
When it comes to legacy systems, deciding what stays and what goes is no easy task. Hear from enterprise CIOs on the importance of strategizing and finding the right balance between the costs and value of your legacy systems.
Chief innovation officers are leading the charge and tasked with shaking up enterprise culture, but they can't do it alone. Innovators at Hyatt, Merck and Nestlé Purina explain how new language, celebrating failures and a strong understanding of innovation culture are vital for business transformation.
Tim McDermott, chief innovation officer for the Philadelphia 76ers, is helping Millennials get back in the game and drive innovation for the team. Hear how he is embracing the youthful workforce and redefining business as usual.
A few months into 2015, Features Writer Kristen Lee checked in with CIOs to see what cloud projects they're working on and what IT goals are on the horizon. The verdict: Office 365 and hybrid cloud top their CIO checklists.
Box, the cloud storage and file sharing company, is hoping to ease your cloud security worries with the introduction of a new service called Enterprise Key Management (EKM) that would give companies more encryption control. In this week's Searchlight, Associate Editor Fran Sales breaks down the mechanics and explores the implications of this service.
Is your startup keeping its eye on the prize? Do you still have the passion necessary to take your startup to the next level? SearchCIO expert Bryan Barringer uses his own experiences to explain how to keep your startup focused and prevent failure.
The intersection of social, mobile, analytics and cloud (SMAC) is a disruptive force that is driving present and future business innovation. In the latest Essential Guide, learn tips on SMAC strategy and governance, hear from companies with successful SMAC integration and peek into the future of enterprise SMAC technologies.
Not every provider-company relationship lasts. Leaving your private cloud provider can be very legally tricky, but, luckily, David Rutchik, a partner at Pace Harmon LLC, is here to advise CIOs and companies how to prepare for the breakup.
Are you prepared for the new security paradigm? In this CIO Decisions e-zine, we explore how companies can strategize around data protection in order to stay ahead of their attackers and protect their valuable assets.
HIPAA compliance requirements mean well, but is proving a challenge for HIPAA business associates and other non-healthcare industries. SearchCIO expert Daniel Allen gives tips on navigating the choppy waters of HIPPA data privacy compliance requirements.
Over on the TotalCIO blog, Senior News Writer Nicole Laskowski talks building strategic partnerships to help drive business innovation, while Lee dishes on making a successful mobile wallet by having it double as a marketing platform. Meanwhile, on the IT Compliance Advisor blog, Sales explores the FCC's net neutrality proposal and the implications of the Anthem breach.
Speaking of net neutrality, it's almost time for the next #GRCChat! Join SearchCompliance editors and fellow tweeters Thursday, Feb. 19, at 12 p.m. EST to talk net neutrality in the wake of the FCC proposal. We'll be discussing the potential effects on innovation and the future of net neutrality practices. See you there!
Please follow @SearchCIO, @SearchCIOSMB and @ITCompliance for our new stories throughout the week.
---
February 6, 2015 7:20 PM
application consolidation
,
Big Data
,
CIO
,
cloud
,
Distributed storage
,
Distributed system
,
iot
,
Wearable devices
Does talk of distributed storage leave you feeling confused? Tired of the messy definitions and explanations out there? Senior News Writer Nicole Laskowski has you covered. In this week's Data Mill, data expert Tim Berglund explains data storage systems in straightforward, coffee-shop terms.
It's time to get your application consolidation education. Executive Editor Linda Tucci talks to two CIOs in the educational system for their take on app consolidation efforts. First up: Utah State University's Eric Hawley discusses his team's consolidation plans, which involve quick access to mobile data, CRM consolidation and the building of APIs. Then, Deepak Agarwal , CIO at the School District of Palm Beach County, shares his app consolidation success story and talks about the challenges and benefits of updating legacy apps.
Want to know when and how to use a diversified cloud strategy? In her two-part story, Features Writer Kristen Lee talks to cloud experts about using a diversified cloud strategy to offset provider instability, and the complexities and sophisticated management skills involved in such a strategy.
The Federal Communications Commission (FCC) recently made a bold move on net neutrality. This week's Searchlight explores the implications for CIOs. Plus: Anthem hacked, Google and Uber butt heads, and Target hires a new CIO from the UK.
Our latest e-handbooks have arrived! Find out how retail companies are capitalizing on big data in our latest SearchCIO handbook on big data in retail. In SearchCompliance's newest handbook, learn how to keep mobile data compliant and get expert tips on bring your own device management success.
New cyberthreats are everywhere — are your information security controls regimented? In this video interview, SearchCompliance editor Ben Cole talks with Christopher T. Pierson, executive vice president, general counsel and CSO at Viewpost, about the importance of continually monitoring and adapting security controls in the midst of increasingly sophisticated cyberthreats.
To that point, disaster recovery is expensive, especially for small businesses. Here on the CIO Symmetry blog, learn the options, benefits and use cases for disaster recovery as a service.
To what extent will wearables affect existing governance, risk and compliance policies? In this #GRChat recap, participants consider the effect of wearables in the workplace on established policies and how organizations can ensure data security and compliance.
Please follow @SearchCIO, @SearchCIOSMB and @ITCompliance for our new stories throughout the week.
---
January 30, 2015 10:11 PM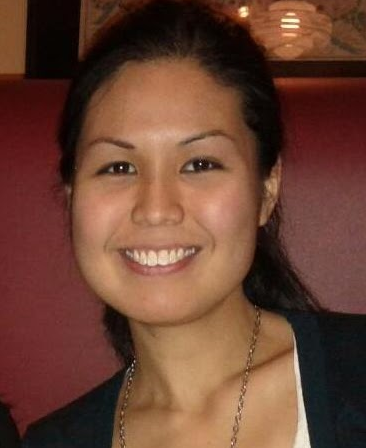 Profile: Fran Sales
CIO
,
Cloud Disaster Recovery
,
Disaster Recovery
,
DRaaS
,
Server virtualization
,
SMB
Disaster recovery (DR) is expensive — and not just because traditional disaster recovery services come at a very high price. Other factors contribute to the financial toll of DR: underfunded DR budgets, poor DR planning and testing procedures, and technological deficiencies, all of which contribute to the failure of critical applications, data center outages and data loss. These, in turn, can amount to anywhere from a few thousand dollars to a whopping $5 million in losses, according to a 2014 study by the Disaster Recovery Preparedness Council.
To small and medium-sized businesses (SMBs), many of which lack the necessary resources to properly implement or test an effective DR plan, these circumstances can be disheartening. Luckily, cloud computing and virtualization have been playing a greater role in DR — and opening up more, and less costly, options for SMBs.
The cloud, in particular, is "ideal as a data protection scheme," according to George Crump, president of analyst firm Storage Switzerland. That's because "you get a secondary site, it's generally several disaster zones away, and it really is generally made for that effort," he said. And unlike traditional DR schemes, the business doesn't have to manage the off-site data center itself.
Where DRaaS fits in your business continuity scheme
Disaster recovery as a service (DRaaS), a particular breed of cloud DR, is taking off among SMBs, and not only because of its pay-per-use pricing model. DRaaS allows businesses to replicate and host their virtual machines (VMs) in the cloud so that, in the event of a catastrophe, they don't have to wait to move all of their data back to their data center — they can just start up those VMs. This means significantly reduced recovery time. Plus, DRaaS providers offer their own service-level agreements, DR planning and testing, network operations, support, and even self-service admin tools — more enticements for SMBs that aren't adequately staffed or equipped to fully handle DR themselves.
Moving to DRaaS isn't such a huge leap for SMBs, according to SearchCloudStorage Site Editor Andrew Burton. "It's a good deal for SMBs, as many are heavily virtualized, and as such are probably already using a backup software product that has the ability to replicate VMs to the cloud," he said.
This all might sound too good to be true, but the statistics prove otherwise. For instance, in a 2013 study conducted by cloud backup provider Intronis Inc. and analyst firm The 2112 Group, more than 50% of SMBs that rely on an IT service provider for backup and recovery are using cloud-based technologies. And a 2012 survey by research firm Aberdeen found that midsized businesses suffered 50% fewer instances of downtime and 20% of the financial losses of those who used in-house DR; they also recovered three times faster than the latter group.
DRaaS options and use cases
SMBs aren't the only ones availing themselves of the perks of DRaaS. Both established DR and backup vendors and burgeoning startups are making swift moves in this space. VMware, for example, added cloud disaster recover features to vCloud Hybrid Service, its infrastructure as a service offering. And startup Zerto just garnered $26 million in funding last year, which went into its Cloud Fabric product, which transports virtualized workloads between cloud providers.
Bit9, a software security company based in Waltham, Mass., is one midsized company that's benefited from the DRaaS feature offered by cloud storage provider TwinStrata. The feature allows users to start up vSphere servers in the cloud and run live copies of data and apps without having to rebuild their servers. Combined with Veeam's Backup & Replication product, which enables IT director Bill Suarez to replicate to multiple locations while making synchronous backup copies at another location, "we could have our email flowing again within a business day," he said.
You and your DRaaS provider are on the hook
DRaaS doesn't come without warnings and downsides. For instance, once a DRaaS provider runs your apps in the cloud, you need to make sure you fully understand what that provider's cloud computing service-level agreement entails, Crump explained. Plus, moving data to the cloud takes up a lot of bandwidth, and you need to make sure you and your provider can accommodate it. And, after the catastrophe has passed, you need to have worked out a plan with your provider on synchronizing the application data in the cloud with your primary servers, all without disrupting critical processes.
According to Crump and fellow Storage Switzerland analyst Erick Slack, make sure to ask your provider the following questions:
Do you have the infrastructure to run the applications I need?
Can you allocate the compute resources to run these applications at my desired performance level?
Can you guarantee uptime?
Can you offer the same level of support if a regional catastrophe brings down multiple clients' data centers?
If your DRaaS provider can't meet these requirements, Crump said, it could be time to look elsewhere.
---
January 30, 2015 7:31 PM
application consolidation
,
CIO
,
Data Encryption
,
GRC strategy
Is data encryption enough to ensure data protection? According to Edward Snowden, the answer is no. At Harvard University's fourth annual Symposium on the Future of Computation in Science and Engineering, which took place last week, Snowden joined security technology expert Bruce Schneier to talk open source encryption, policies and privacy, the Data Mill reports.
Before you start consolidating your apps, get some pointers from two SearchCIO experts, Niel Nickolaisen and Harvey Koeppel. First, Nickolaisen dishes on the best ways to overcome application consolidation hurdles, including introducing data brokers and segregating activities based on purpose. Then, Koeppel shares his personal experience with application consolidation and explains how the process is not an end, but a starting point for wider business benefits.
IoT devices are great, but the personal privacy and security implications cannot be ignored, according to a new Federal Trade Commission (FTC) report. Associate Site Editor Francesca Sales highlights the report's key findings in this week's Searchlight. Plus: Apple breaks the bank again and Amazon gives Microsoft's Outlook some competition.
Saving time and money is on every CIO's mind, and, when it comes to mobile application development, that might just mean walking in your customers' shoes, according to Nickolaisen. In this tip, Nickolaisen talks about focusing on the customer to streamline the mobile app development process.
Risk management and information governance don't have to conflict, according to data management expert Jeffrey Ritter. In this SearchCompliance video Q&A, Ritter discusses the relationship between risk management and information governance, and what role analytics plays in alleviating risk.
Also on SearchCompliance, information security consultant J. Michael Butler chats with Site Editor Ben Cole about information security professionals' shifting roles as data protection takes center stage within the business. Plus, in this #GRCChat recap, participants disclose what #GRC features you should keep in mind when implementing a BYOD policy.
How much do you know about SMAC governance and strategy? Review some of our recent stories on social, mobile, analytics and cloud strategy and test your knowledge with this CIO quiz.
Finally, over on the TotalCIO blog, Features Writer Kristen Lee explains how CIO attitudes are changing when it comes to software-defined networks.
Please follow @SearchCIO, @SearchCIOSMB and @ITCompliance for our new stories throughout the week.
---
January 23, 2015 7:04 PM
Big Data
,
CIO
,
iot
Is your company looking to consolidate data centers? AMD CIO Jake Dominguez knows a thing or two about that, having consolidated 18 data centers down to two. Read Dominguez's story and get tips on the right way to proceed with your IT consolidation strategy.
Success and failure of a big data strategy hinges on a few key factors. Before you start you next big data project, read Senior News Writer Nicole Laskowski's latest Data Mill to familiarize yourself with the do's and don'ts of big data.
Will Microsoft's Windows 10 usher in a new category of computing? At the recent Windows 10 announcement event, Microsoft unveiled a holographic headset, personal digital assistant Cortana and the Continuum interface, among other developments aimed at reeling back in consumers and enterprises. The latest Searchlight addresses the details and implications of the Windows 10 announcement.
As SearchCIO Columnist Brian Barringer writes, crowdfunding finance methods have been around since the 17th century, but the phenomenon that we're familiar with – spurred by sites like Kickstarter and Indigogo — has only been around for a few years. Is this form of financing a good option for your small business? Barringer gives his take on crowdfunding for small businesses.
How should CIOs prepare for systems of engagement? In this Ask the Expert, IDC Analyst Rick Villars discusses how IT organizations can adapt to evolving systems of engagement through data management, automation and other practices.
Refresh your knowledge of TechTarget's 2014 Information Technology Salary and Careers Survey with the latest Essential Guide, and learn about IT executives' compensation, salary trends across the IT landscape and 2015 project priorities.
Speaking of the 2014 salary survey, Mark Schlack, TechTarget's Senior Vice President of Editorial, presents a 2015 information technology outlook based on the results of the survey, indicating higher budgets and more cloud services in the coming year.
That's not the only predictions made for 2015. In this #GRCChat recap, participants forecast which GRC-related technologies will grow in popularity in 2015 and which will wane. Plus, #GRCChat-ters share which GRC terms they're swearing off in 2015.
Over on the TotalCIO blog, Features Writer Kristen Lee discusses the secrets to successfully rationalizing applications and explores how digitization is transforming business practices with the president of Lundberg Media. Meanwhile, on the IT Compliance Advisor blog, Associate Site Editor Francesca Sales dishes on a controversial website that offers hackers for hire and describes Obama's advocacy for new data privacy laws.
It's almost time for the next #CIOChat! Join SearchCIO editors and fellow tweeters Wednesday, Jan 28, at 3 p.m. EST to talk Internet of Things (IoT) security. We'll be discussing whether the enterprise is prepared for the security implications of IoT and much more. See you there!
Please follow @SearchCIO, @SearchCIOSMB and @ITCompliance for our new stories throughout the week
---
January 16, 2015 7:12 PM
CIO
,
cybersecurity
,
Data Science
,
grc
,
IaaS
,
Risk management
,
Security
Container software has been around for a while, but it's only just now finally having its big moment in the spotlight. In the latest SearchCIO Searchlight, Associate Site Editor Francesca Sales examines the containers buzz and whether companies should jump on board. Also in Searchlight: Samsung-Blackberry acquisition rumor nixed; the U.S. Central Command's Twitter gets hacked.
According to a recent survey by EiQ Networks, 90% of CIOs across industries listed security as their top concern for 2015. What does that mean for security strategies? More money, monitoring and employee training, and that's just for starters. SearchCIO contributing writer Dina Gerdeman lays out the current state of security in the wake of 2014's high-profile data breaches and how enterprises can turn hindsight into foresight.
"We have to learn how to surf instead of trying to control the waves," according to Matt Barcomb of the consultancy Odbox. He's talking about the need for CIOs to adapt to change and, as Senior News Writer Nicole Laskowksi reports in this week's Data Mill, one way is by utilizing systems diagrams to map out system boundaries, parts and connections.
Not sure if those pants you want to buy will fit? Let data science help. Fashion-tech startups Virtusize, Clothes Horse and LoveThatFit have built virtual dressing rooms to help customers find the perfect fit without leaving the house.
IDC predicts that during the next year, 75% of infrastructure as a service (IaaS) provider offerings will be redesigned, rebranded or phased out. Why is that? What will IaaS offerings look like in 2016? In this Ask the Expert, IDC Analyst Rick Villars answers these burning IaaS questions and puts the change in perspective for CIOs.
One of the most-talked-about technologies of late has been wearables. How can companies take full advantage of these devices while also keeping their information secure? It's not an easy task, but Scott Christensen, director of technology at Edwards Wildman Palmer LLP, dished on embracing the new technology and outlined data loss prevention steps companies must take to protect data stored on wearable technology.
Speaking of wearables, Laskowski looks at devices that collect data 24 hours a day, seven days a week, to track sleep quality and tremors in Parkinson's patients. This data can then be analyzed with the hope of answering questions such as why the disease progresses faster in some than in others.
Constant security threats and stricter compliance rules complicate security and protection strategies. In this tip, SearchCompliance expert Jeffrey Ritter explains how governance processes can help manage risk and looks at how to build classification tools and functional descriptive data into your digital assets for increased velocity and accuracy.
Technology advances so quickly that it can be hard for companies to keep pace. In this video interview at the ISSA International Conference, SearchCompliance Editor Benjamin Cole speaks to Jim Wiggins, executive director at the Federal IT Security Institute, about keeping up with technological advancement through employee training and keeping a continual balance between security and compliance.
Are there any buzzwords that make you cringe? In the latest #CIOChat recap, SearchCIO editors and followers share the IT terminology that they are swearing off in 2015. Over on SearchCompliance, participants in our #GRCChat revealed their GRC and security predictions for 2015.
It's almost time for the next #GRCChat! Join SearchCompliance editors and fellow tweeters Thursday, Jan 22, at 12 p.m. EST to talk BYOD compliance. We'll be discussing how to balance mobile security with legal compliance and much more. See you there!
Please follow @SearchCIO, @SearchCIOSMB and @ITCompliance for our new stories throughout the week
---
January 9, 2015 7:09 PM
Big Data
,
CIO
,
GRC strategy
,
Hack
,
Internet of Things
,
iot
,
IT
Everybody's talking about big data, but is your company actually profiting from it? IT leaders at two retail companies share their big data money-making secrets with SearchCIO Senior News Writer Nicole Laskowski, stressing the importance of quality research and development and project management.
If you're following the newest, coolest technologies and gadgets to hit the market, the International Consumer Electronics Show (CES) in Las Vegas was the place to be this week. As Associate Editor Francesca Sales discusses in the latest Searchlight, the Internet of Things (IoT) stole the show, while wearables, smart robots and drones also garnered a lot of attention.
More Searchlight: Everyone loves end-of-year (and start-of-year) lists! In the annual Searchlight List of Lists, Sales compiled some of the most notable IT lists from across the internet and highlighted the top technology predictions for 2015 as well as 2014 flops.
Speaking of top technology predictions, participants in our latest #CIOChat made their own IT predictions for 2015, ranging from the evolution of big data analytics to a boom in mobile payment apps. Then, over on SearchCompliance, #GRChat-ters looked back on 2014 and reflected on their biggest GRC regrets.
The repercussions of the Sony hack are still making waves. Now, more U.S. firms are considering turning to the hacking back approach to protect their data and ward off attackers. Also in cybersecurity news, North Korea slammed new U.S. sanctions in response to the Sony hack, and a new report says that last year's JPMorgan Chase data breach was the result of a basic security flaw.
Please follow @SearchCIO, @SearchCIOSMB and @ITCompliance for our new stories throughout the week
---
January 5, 2015 10:09 PM
Big Data
,
CIO
,
GRC strategy
,
HP
,
IT
,
IT salaries
,
IT salary
As we start a new year, it's the perfect time to reflect on SearchCIO's and SearchCompliance's most popular stories of 2014. Did your favorites make the list? SearchCIO's top technology pieces of 2014 include the IT salary survey, big data case studies and reactions to the HP split. And speaking of the salary survey, test your IT careers know-how in this salary survey quiz.
Also in end-of-year lists: Senior News Writer Nicole Laskowski rounded up a Data Mill of Data Mills and listed her most popular columns of last year. 2014 was also an important and complicated year for governance, risk and compliance (GRC) strategies; over on SearchCompliance, we gathered the top 10 GRC-related stories of 2014.
It's a great time to be a CIO, but challenges remain. In this interview, IT executive headhunter Shawn Banerji discusses the present CIO role and offers advice on how not to be marginalized in 2015. And on that note, have you made your IT resolutions for 2015? In this #CIOChat recap, participants share their It resolutions, which include focusing more on security and putting customers first.
What are the implications and limitations of big data? In this CIO Voices Q&A, SearchCIO Executive Editor Linda Tucci talks big data, politics and IT challenges with Atefeh "Atti" Riazi, CIO of the United Nations.
According to the International Institute of Analytics' (IIA) top trends for 2015, storytelling will be a critical skill for businesses in the coming year. Are you utilizing storytelling in your organization? Associate Editor Francesca Sales breaks down the elements of effective business storytelling in this CIO Symmetry blog post.
Is your big data know-how lacking? Don't worry, there's a class for that! Earlier this year, the Massachusetts Institute of Technology launched an online big data course for professionals, attracting participants from even the biggest technology companies.
Please follow @SearchCIO, @SearchCIOSMB and @ITCompliance for our new stories throughout the week
---