---
August 28, 2015 8:18 PM
CIO
,
cybersecurity
,
Technology
Cyberdefense has become major concern across the globe: Individuals, companies, governments and even national security are all being threatened by cybercrime. As the cyberthreat landscape grows more dangerous by the day, SearchCIO contributor Harvey Koeppel offers a 12-point cybersecurity checklist for CIOs. Step No. 1: Ensure everyone in your organization understands that cybersecurity is not just an IT concern; it is everyone's problem.
Just because you say your IT organization functions as a full-fledged partner to the business doesn't make it true. Gary Watkins, CIO of IT Shared Services at KAR Auction Services Inc., a Fortune 1000 global provider of used vehicle auction services in Carmel, Ind., has engineered a plan that aims to walk the talk. Watkins calls the plan the "big switch" and it has big goals: to turn the 130-person IT staff from a technology supply organization for KAR's 12,000 employees into a business-savvy IT service provider.
Success in the CIO position has less to do with building technology prowess and more to do with the ability to master other areas of expertise important to running a business, according to research from Columbia University. This week's Data Mill explores how CIOs can use these findings to succeed in their role.
This month marked the formal launch of "The Cookie Dining," a platform that lets customers order food via restaurant-branded mobile apps or websites. Developers say The Cookie Dining's platform business model distinguishes itself from established rivals by offering real-time payment, lower commissions and analytics. The platform's biggest challenge thus far, however, isn't on the technology side.
Stock market volatility was big news this week after China's Shanghai Composite index saw an 8.5% drop on Monday. The drop caused global markets to plunge and hinted at cracks in an otherwise sturdy U.S. economy. Stock markets rebounded as the week went on, but should CIOs be worried the instability will put pressure on IT budgets? Also in Searchlight: Google fights claims of market abuse; Windows 10 hits 75 million devices in one month.
As data volumes continue to grow, information governance has become central to an organization's ability to demonstrate regulatory compliance. In a guest blog post for the IT Compliance Advisor, ARMA International's Diane K. Carlisle discussed the characteristics of a strong information governance program and how organizations can use recordkeeping tools to benefit compliance operations.
Data virtualization technology is shifting from a tactical concern to strategic one as businesses look to integrate and access data from across Web sources, social media and the Internet of Things. In this Q&A, data management expert Rick Sherman explains why data virtualization should be on the CIO radar, the benefits it brings over traditional data integration tools and how it can be used for competitive advantage.
CIOs diving in to new technologies or strategies are often told to "start small." New research jointly conducted by MIT Sloan Management Review and Deloitte Digital, however flies in the face of this advice: The report found that "digitally mature" companies are more likely to focus on the big picture. But if the big picture is the key to successful digital transformation, is "starting small" no longer a viable option? Senior News Writer Nicole Laskowski discusses in this a TotalCIO blog post.
SearchCIO Features Writer Jason Sparapani recently traveled to sunny San Diego for the Gartner Catalyst conference, where he was enraptured by a presentation by communications expert Mark Jeffries. Sparapani called Jeffries' lively, one–hour discussion on the mechanics of networking and influencing others "pure gold for CIOs."
August 24, 2015 3:12 PM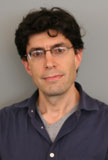 Profile: Jason Sparapani
Having to go to San Diego for work doesn't strike many people as much of a chore. "Oh, lucky you!" they say. "You have to go to the beach." Others shout out a list of attractions: "The U.S.S. Midway! Balboa Park! The zoo!"
I didn't get to see any of those hotspots on my two and a half days there. I saw the inside of the cavernous Manchester Grand Hyatt, which hosted the annual Gartner Catalyst Conference for IT professionals. It was a great event. I talked to dozens of smart people, went to technology sessions packed with useful information and dashed off a story about the opening keynote speech in my hotel room, which had a stunning view of the bay. Again, great, but no walk on the beach.
So at the end of my last day in that sunny metropolis, I was looking forward to a talk by communications expert Mark Jeffries. He had been a stockbroker and TV host and now gives presentations all over the world, tempering tips about being a good listener with jokes and campy impressions. Best of all, his talk promised to be light fare. "I'm honored to be your Catalyst afternoon speaker," Jeffries said in a bright English accent, "the speaker that leads up to alcohol — that's always a good thing."
But diverting as it was — and despite my being off-duty — I found myself taking notes. It was pure gold for CIOs. In a lively, one-hour talk, he walked a ballroom full of IT people through the mechanics of networking and influencing others. My co-worker, Nicole Laskowski, wrote in her column about three truths about communicating — assumptions, Jeffries called them — that double as tips. The first one: No matter what your job is, you're a salesperson. People are looking at you all the time, judging you — and deciding whether to buy.
"You're judging me right now. I'm also judging you," he said. "Right now I quite like what I see — primarily because I'm being paid to be here." Raucous laughter followed.
Jeffries does that a lot. He puts a twist on an old standby — sell yourself — and then puts everyone in stitches. He also laces his speech with rhetorical devices such as the "rule of threes," which holds that three is just the right number of proofs people need to be convinced. Jeffries let the audience in on the secret, using snippets of President Barack Obama's speeches as examples — "We'll reach for it, we'll work for it, we'll fight for it."
It worked. The audience was rapt as he ticked off a list of steps detailing effective communication: LWAR, which stands for listen, watch, anticipate and respond. Note the triplicate: "By respond I mean pick up the phone, create the email message, send the instant text message — that's the respond, the beginning of communication."
But people get the order wrong, he said. "We're so focused and determined to tell people our story, about what our idea is, we speak first … and we shouldn't."
He used a scenario that happens to so many: forgetting a person's name immediately after it's been given.
Jeffries asked an attendee in the front row to stand, turn toward the audience and say his name. It was Dave. "Now If I said to you [that] at the end of this speech I will give you $10,000 if you can remember Dave's name, guess what?" Jeffries asked. "You'd all remember his name, because you want that 10 grand. You're going to turn the listening on."
Next came W, watch. When someone speaks, Jeffries said, that's not the whole message. People transmit a lot about what they're thinking at the moment through body gestures and movements. One way to tell whether the person you're talking with is engaged is a metric called NPM, or nods per minute. When you're talking and your partner is nodding, that's good.
"If the nodding stops and it's replaced by a kind of glassy-eyed horse stare, something's gone wrong," he said to more yuks. "If you see the nodding stop, change topic, let them ask questions."
A, for anticipate, Jeffries said, is about putting yourself in other people's shoes — something IT needs to pay careful attention to. "We have got to stop thinking about what [IT's] priorities are, within the team, within the operation, within the function," he said, relying again on repetition. Instead, IT folks need to think about the business and speak the business language.
"You have to know exactly what the objectives of the business are. And you translate what you do into their language and suddenly you've anticipated their needs."
Now it's time to respond. Communication can't go on without it. Jeffries is just telling you to stop and think for a moment. It's good advice — and you don't need to be an IT executive, you don't need to be a TV host, you don't need to be a professional keynote speaker to put it to good use.
To borrow a line from Jeffries, see what I did there?
Let me know what you think of the post; email me at jsparapani@techtarget.com, or find me on Twitter @jmsparapani.
---
August 21, 2015 8:47 PM
CIO
,
Compliance
,
Hack
,
SEC
Executives — including CIOs — are under pressure to deliver from their first day on the job, according to Diana Bersohn, managing director, Accenture Strategy and author of the 2015 paper Go Live on Day One: The Path to Success for a New CIO. In this Q&A, Bersohn shares her thoughts on why the first few months of the CIO job are so critical and what new CIOs need to accomplish to put themselves on a path to success.
Informatica Corp. is making a big push into cloud products and subscription-based services, and newly crowned CIO Ginna Raahauge is ready for the challenge. In this interview with Senior News Writer Nicole Laskowski, Raahauge discusses her strategy to jettison the more traditional CIO role for something more akin to what Forbes'  Peter High dubbed the "CIO-plus" role. Raahauge also talks about how the cloud will play a big part in the Informatica's goal to align IT and corporate strategy.
Stockbroker-turned-communications-expert Mark Jeffries has some advice for CIOs who want to become better leaders: learn to be great communicators. At the recent Gartner Catalyst conference in San Diego, Jeffries provided three tips to keep in mind when relaying information to staff and business peers.
Features writer Jason Sparapani was also in San Diego for Catalyst and talked with attendees about the top tech-specific takeaways from the conference. IT professionals gathered at Catalyst to bone up on bleeding-edge technology, and the cloud and mobility remain major issues for those in attendance.
Questions about ethics and morals abound after the hack of cheating website Ashley Madison, but some claim the salacious headlines are ignoring the real issue: a complete lack of consumer privacy despite numerous breaches of big-name companies in recent years. Will the Ashley Madison hack finally make companies pay attention to privacy protection? Also in this week's SearchLight: Amazon's data-driven motivation tactics under scrutiny; and Target Corp. reaches breach settlement with Visa.
IT spending for small and medium-sized businesses worldwide is set to reach $597 billion this year, according to Techaisle LLC, an SMB IT market research firm. In this CIO Symmetry blog, site editor Fran Sales digs into the findings, including Techaisle's prediction that U.S. SMB IT spending will reach $180 billion this year.
In this week's ITCompliance GRC news roundup, Sales looks at recent moves by the U.S. Securities and Exchange Commission, including the agency's approval a contentious executive pay disclosure rule first introduced by the Dodd-Frank Act five years ago.
And finally, industry experts predict Windows 10 will become the leading OS for enterprises. But will businesses agree to jump on the bandwagon? Join SearchCIO's #CIOChat Wednesday, Aug. 26, at 3 p.m. EST, to discuss whether enterprises are ready to upgrade to Windows 10.
Please follow @SearchCIO, @SearchCIOSMB and @ITCompliance for our new stories throughout the week.
---
August 18, 2015 3:43 PM
CIO
,
It spending
,
SMB
,
Technology spending
IT spending for small and medium-sized businesses worldwide is set to reach $597 billion this year, according to Techaisle LLC, an SMB IT market research firm. In the U.S., Techaisle forecasts that SMB IT spend will reach $180 billion this year.
Techaisle also predicts that 42% of SMB employees globally will be mobile, with U.S. SMB employees taking the highest percentage of that total (53%).
Moreover, mobility and cloud made up about 45% of total U.S. SMB IT spending in 2014 (see chart below), according Anurag Agrawal, analyst and CEO of Techaisle, who wrote a blog post detailing the 2015 predictions.
These trends are a sign that SMBs (which Techaisle classifies as small and midmarket businesses that consist of one to 999 employees) have been a "growth engine" for the IT industry — they now account for more than 80% of businesses in any country, said Agrawal.
The reason for this is that in recent years, SMBs have been experiencing a "value shift" from enablement technologies — core products like PCs, servers and broadband connections — to "empowerment technologies," or technology that allows people to be effective, like mobile and cloud.
"An argument could be made that SMBs' desire to look beyond these technologies are simply part of the evolution of technology adoption among SMBs," Agrawal told me in an email. However, he said the shift SMBs are experiencing is outside of the normal technology adoption curve.
Instead, Agrawal believes that SMBs are shifting because "business success is now more than ever dependent upon establishing, maintaining and optimizing relationships (with customers, partners, suppliers), along with internal cost management."
SMBs' technology expenditures, said Agrawal, are now increasingly made within the context of these relationships.
"This is not to suggest that SMBs should take their eye of the Capex/Opex ball," he added.
While the obvious trend in Techaisle's findings is the increased SMB IT spending on mobility and cloud, there were other findings of note, according to Agrawal, including the following:
By the end of 2015, more SMBs plan to outsource cloud migration services (40% of midmarket firms and one-third of small firms) and mobile application development and support (31% of medium-sized businesses), as well as big data and analytics projects.
SMB spending on shadow IT globally will reach $100 billion this year, or 17% of total IT spend; in the U.S., shadow IT spending will amount to $27 billion.
IT spending under lines of business in SMBs is growing substantially, forecasted to reach $99 billion in the U.S. this year — greater than Microsoft's annual revenue.
The last trend, in particular, is a challenge for many SMBs, both on the IT and business side, said Agrawal.
About a decade ago, decision-making units — groups that made decisions around evaluating, purchasing and deploying technology — involved three to four people, all of whom were based in the IT organization. Today, IT decision-making units look much different: They're larger and more diverse, and lines of business are a strong force. These units are now making decisions and allotting limited budgets around rapidly evolving technologies and increasing business requirements; moreover, the business decision makers in these units have different objectives and perspectives on the technology from IT, said Agrawal.
Thus, business decision makers' increased involvement in SMB IT decisions has resulted in a "diffusion in responsibility, authority and information channels, [creating] an environment where buyers and sellers struggle to develop the cohesion needed to promote or embrace new IT/business capabilities within existing IT and business process structures," he said.
---
August 14, 2015 8:56 PM
CIO
,
CIO innovation
,
Customer engagement
,
cybersecurity
,
Digital initiatives
,
Gartner
,
Google
,
Information security
,
Regulation SCI
Gartner research vice president Paul DeBeasi kicked off its annual Gartner Catalyst conference this week with a subversive idea: that while the technology foundation of "mobile and cloud-first, predictive and self-conductive" remains crucial, organizations are also going to need a personality makeover. From the show in San Diego, new SearchCIO features writer Jason Sparapani outlined the three "personas" today's IT leaders need to lead in their organizations. Also from Catalyst, senior news writer Nicole Laskowski attended a session on lessons learned from seven big data failures.
In his Searchlight column, assistant site editor Brian Holak delved into the big news that's been dominating headlines this week: Google's self-restructuring into a collection of companies, separating its core business from its innovative ventures, which will all live collectively under parent company Alphabet. Learn why this reshuffling is good for the company's stocks, and how Google's innovation-first approach could serve as an example to CIOs and IT leaders.
With digital disruptors such as Airbnb and Uber continuously inventing new ways to deliver products and services, traditional businesses can't afford to stay behind; they need digital leaders to help them tackle these digital threats. In this two-part feature, Laskowski profiled how five IT leaders — in companies as varied as CVS Health, Staples, Houghton Mifflin and more — are turning their companies into industry disruptors.
The threats to information security, as well as the tools and techniques to combat them, are continuously evolving — yet one risk remains constant: human behavior. In his tip, CTO and columnist Niel Nickolaisen runs down three security processes organizations and CIOs can put into action to mitigate human error.
Gone is business process management (BPM) of yore. Before the rise of digital business, BPM focused on back-office operations; now, CIOs need to use BPM to support customer-facing processes. In part one of this webcast, ITIL expert Ken Lewis discusses how the three "value disciplines" that focus on customer engagement relate to BPM and how companies can prioritize the operational efficiency model. In part two, discover the key features of businesses that prioritize product leadership above other value disciplines. And in part three, learn about customer intimacy.
On Compliance…
Technology — from cloud to BYOD to Web apps — continues to evolve, and unfortunately so do the threats. As evidenced by the biggest breaches in recent years, hackers continue to be most drawn to the data that is ballooning because of these technologies. In this tip, cybersecurity expert Jeff Jenkins outlines some IT security best practices for companies to be able to tackle this evolving threat landscape.
Regulation Systems Compliance and Integrity (Regulation SCI) was adopted by the SEC in an attempt to reduce the frequency of disruptions that have recently plagued the IT infrastructure of the securities market. In preparation for the November 2015 compliance date, we've created a downloadable infographic timeline of the regulation, including pivotal milestones, key facts, perspectives and more.
On the Total CIO blog…
For my Searchlight column last week, I asked two Windows 10 experts whether they thought the recent uproar over Microsoft's data collection practices and hard-to-parse privacy policy was justified. Their answer was not quite — but not everyone I talked to felt the same. In this blog post, see why various people — from an information security expert to a filmmaker — felt that the Windows 10 privacy brouhaha was definitely not overblown.
That's all we've got for the week. Follow our @SearchCIO, @SearchCIOSMB and @ITCompliance accounts for new stories throughout the week.
---
August 7, 2015 5:03 PM
CIO
,
CIO leadership
,
Cloud Computing
,
Digital platform
There are many factors to consider when undergoing a digital transformation: Having a platform to support that transformation is one of them. Senior news writer Nicole Laskowski sat down with MIT's Jeanne Ross to discuss why building a technology platform is becoming key to digital transformation and disruption.
After glowing reviews last week, Windows 10 is garnering criticism this week for its ominous-sounding privacy policy and data collection systems. Are these concerns overblown, or should users — and CIOs — be concerned? In the latest Searchlight column, site editor Fran Sales broke through the noise to get feedback from analysts and CIOs. Also in Searchlight: Yahoo visitors are attacked through Flash bug, and a favorite Canadian hitchhiking robot is beheaded on its U.S. journey.
What is the CIO's role in regulating cloud computing? The latest issue of our CIO Decisions e-zine explores why taking inventory of cloud app usage is more important than taking back control. Also in this issue, we take a look at how Hardee's uses an algorithm to sell more food, how big-name companies use partnerships to drive digital projects and how private equity deals offer midmarket CIOs a profitable new career path.
Miss anything from this year's MIT Sloan CIO Symposium? Don't worry — we've rounded up all of SearchCIO's coverage from the conference in one essential guide, including panel recaps, video interviews and thoughtful discussions on this year's theme of digital disruption.
On the IT Compliance Advisor blog, Sales runs down the latest GRC news, including the U.S. Justice Department's hiring of a compliance counsel to examine corruption charges and the details of Mead Johnson's $12 million bribery settlement.
Please follow @SearchCIO, @SearchCIOSMB and @ITCompliance for our new stories throughout the week.
---
July 31, 2015 8:31 PM
CDO
,
CIO
,
cloud
,
Compliance
,
Dodd-Frank
,
MIT
,
Mobile payments
,
SMB
Critics and analysts alike are raving over the new Windows 10 Enterprise OS, which Microsoft launched this week. In light of the glowing reviews — improved user experience and security, a built-in personal assistant, and a default browser among them — should enterprise CIOs jump on the bandwagon? The experts say yes — with a few cautions. Read about them on assistant editor Brian Holak's Searchlight column.
Is the role of the chief data officer (CDO) poised to overshadow that of the CIO? The answer seems to be yes, according to many of the CDOs at last week's MIT Chief Data Officer and Information Quality Symposium: As organizations today become increasingly data-driven, it's becoming harder for CIOs to deliver relevant, quality data to business users. Read more on senior news writer Nicole Laskowski's exploration of the topic in this week's Data Mill.
Artificial intelligence (AI) is now mainstream, and that development brings CIO expert and frequent columnist Harvey Koeppel both great enthusiasm and much angst — he did study with some of the field's pioneers, after all. In this tip, Koeppel talks about how far AI has come after 60 years of research, and offers CIOs 10 imperatives to prepare for the era of AI opportunities ahead.
Finding business value in data has long been part of the CIO's job; now, they're being pressured from above to provide value from data to their external customers as well — a trend called data monetization. But data monetization is a very different process than that of generating value from data for internal customers, experts say. Laskowski explores new challenges CIOs must face as their CEOs and boards of directors look to data monetization to gain market share.
CIOs know that navigating this competitive digital landscape is a tall order, and without a solid IT strategy plan, a company risks being left behind in the dust. Never fear: We've rounded up free (did we say "free"?) strategy planning templates and examples from various IT organizations that can help.
Hot off the presses…
SearchCIO's July handbook on mobile payments is out! Browse through the digital issue to get advice on how to ensure your mobile payment solutions are convenient and secure for users, how to deal with mobile payments' security risks, and more.
On SearchCompliance, we deal with the challenges of meeting regulation requirements in today's environment of increasing regulatory complexity. Flip through this July handbook to find out how compliance officers should use new GRC automation tools so they can meet their businesses' data governance objectives.
On our blogs…
How can CIOs do leadership right? At this year's MIT Sloan CIO Symposium, Ralph Loura, CIO of the enterprise group at HP, took part in a panel and offered up four "Loura-isms" on how CIOs can demonstrate leadership, which Laskowski explores on the Total CIO blog.
Are you a small or medium-sized business (SMB) that wants to become more "data-driven," but struggles to find the money and resources to take advantage of business intelligence (BI) and data analytics tools? On CIO Symmetry, Bill Strip, director of IT for NxtTeam, a managed services provider specializing in BI for SMBs, offers five ways SMBs can boost profits from data and think like a data scientist.
Elsewhere on CIO Symmetry: Small businesses are increasingly moving their systems to the cloud — but their main motivations are not what you might think. A recent survey by advisory board company The Alternative Board found that small business owners' top reason for migration was functionality. What wasn't as important? Security and cost savings.
And on IT Compliance Advisor, we explore why, despite the hundreds of millions of dollars financial companies are spending on talent and technology related to global structural reform (GSR) regulations such as Dodd-Frank and Basel III, their focus continues to be mainly on compliance and not as much on long-term strategy. Read more about the findings from Accenture's recent GSR survey.
That wraps it up for this week. Follow our @SearchCIO, @SearchCIOSMB and @ITCompliance accounts for new stories throughout the week.
---
July 31, 2015 6:45 PM

Profile: Linda Tucci
CIO Symmetry occasionally posts expert advice we think will be of use to our small business readers. Bill Stripp, director of IT for NxtTeam, a managed service provider specializing in business intelligence for small to mid-size businesses (SMBs), believes data analytics is not just for big companies. He offers five steps SMBs can take to become more "data-driven" and boost profitability.
A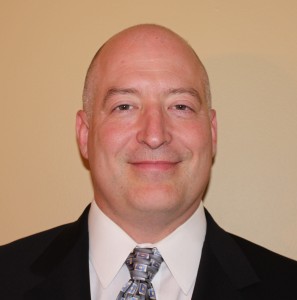 recent survey by the Economist revealed 59% of respondents who described their organizations as data-driven reported greater profitability than competitors, compared to those polled who said their companies are not data-driven.
The findings are not surprising. Hidden within the data flowing through your company are insights into every function — from inventory to sales to finance — waiting to be translated by into competitive advantage.
But how do companies unlock those insights? If you're a small or mid-size business (SMB), chances are this info-opportunity is a struggle. Most business intelligence (BI) and data analytics tools are designed for large organizations — too costly, complex and staff-intensive for the limited resources of SMBs.
But the landscape is changing. With the advent of cloud-based BI applications and services, SMBs of all sizes and types now can act like big corporations, with a team of data scientists plying the requisite coding and analytical skills. Cloud delivery means the high initial cost of entry and maintenance can be reduced to a smaller manageable monthly fee for service.
BI as a service brings the mining and analytics capabilities of a data scientist to employees through a web-based portal. Members of any department can gain access to relevant business data specific to their role and presented in easy-to-digest formats. Business teams can enjoy the benefits of self-service BI without depending on an expensive multi-year implementation.
What should they do with that information? Here are five ways a data scientist would approach the data:
Think Q&A
Many BI projects fail because some companies approach information management like playing Jeopardy. They see analytics as answers and start looking for questions to match. That strategy, of course, is backward. Data scientists determine the right questions before they start asking data for answers. The best questions to pose first relate to an organization's goals and strategies. Other equally important questions don't relate to the data itself, but the processes and procedures that organizations use to collect and store their data, such as: Where do we find the right data to query? And are we collecting all the right data for analysis?
For instance, a manufacturer faced with a sluggish production cycle might pore over reams of reports about units per hour coming off the assembly line. But a data scientist would explore other factors, too, such as the number of raw materials involved in production and where those suppliers are located. Now, the manufacturer can ask: Do we know how long each supplier takes to deliver raw materials? And do we know what impact that timing has on units per hour?
Logistics managers could then consolidate sourcing by tapping into geographic data to find the optimal mix of speedy suppliers.
Think outside the lines
If the manufacturer in the first example limits analysis to the information generated by its own organization, the company may never accelerate production. Data scientists know key factors sometimes reside outside the literal and virtual boundaries of the business, especially in the era of big data.
The spectrum of data sources available to today's SMBs ranges from internal streams — such as point-of-sale stations and warehouse intake systems —  to external torrents — such as email, websites and even social media. Data scientists consider data destinations, too, which likely are multiple, disparate databases, files and other systems.
A good model crosses virtual boundaries and helps identify relationships between different types of data. Cause-and-effect patterns emerge, explaining why, for example, a particular product sells better at certain times of year or in certain regions.
Think apples to apples
Like the variety of a fruit basket, a typical organization's data is a collection of diverse files, databases and repositories. And just as apples, oranges and bananas have different shapes and textures, not all data is configured according to the same rules or processes.
Data scientists understand that extracting meaningful insights from data is a bit like making a tasty fruit salad: At some point, each category of fruit must be reconciled to determine the freshest pieces. So, too, must data be reconciled for analytics.
Just as tastes in fruit salad vary, data should be reconciled to fit the particular needs of a business. The goal is finding the best data salad to satisfy the information appetites of different staff in different departments – and make it the same way with the same quality every time.
Think blueprints before tools
In their pursuit of data insights, some businesses think like carpenters, electricians or plumbers. When evaluating BI technology, they gravitate to tools most familiar to them. So, sometimes they equip themselves with hammers when they have a bunch of screws and pipes to assemble.
Data scientists think at a higher level — like architects drafting blueprints. They consult with different departments to learn what they need from their data. Building your best analytics will take hammers, screwdrivers and wrenches to manage the nails, screws and pipes. But you won't know how many and in what combination unless you understand the blueprint before buying the tools and hardware.
 Think in specifics
Data scientists know the objectives of BI shouldn't be vague. Without specific metrics and key performance indicators (KPIs) aligned to specific company goals there's no means of objectively evaluating success when implementing corporate strategy. Measurements must be definitive and concrete to indicate progress. For example, initiatives to expand geographically should point out destinations; campaigns to boost profits should define margins; a move to cut costs should enumerate savings; programs to boost productivity should quantify gains, and so on.
Becoming a "data-driven" company is a matter of mindset. But your team members don't have to become data scientists to think like them. With subscription-based cloud services, SMBs of all shapes, sizes and industries can start to develop the same level of competitive advantage enjoyed by large enterprises – without the same cost, complexity and commitment of staff.
 About the author:
Bill Stripp is Director of IT for NxtTeam, a managed service provider specializing in business intelligence for small to mid-size businesses. During his decades-long career in technology, he has held technical, analytical and training positions specializing in enterprise software for Waste Management, Inc., Fujitsu Consulting and Greenbrier & Russel.
---
July 30, 2015 2:11 PM
CIO
,
cloud
,
Cloud Computing
,
Cloud migration
,
Small businesses
,
SMB
,
SMBs
A growing number of small businesses are switching over to cloud systems, particularly for data storage, file sharing and email, a recent survey of 300 small-business owners found. Their top reasons for migration: a more mobile and productive workforce and easier data access. The survey also found that respondents who had a high grasp of cloud technology were more concerned about functionality than security.
According to The Alternative Board's June 2015 Small Business Pulse Survey, 87% of the business owners the advisory board company surveyed said they migrated their IT systems to the cloud in the past five years. A good chunk of these owners (41%) considered their grasp of cloud technology above average (8, on a scale of 1 to 10, with a mean of 6.1). Those surveyed said their main motivations for moving IT to the cloud were making their workforce more mobile and productive (22%), and providing their employees with quicker and easier access to data (21%). Interestingly, only 8% of respondents looked to cloud platforms for cost savings, and 10% moved to cloud to reduce risk.
The survey also found that migrating to cloud systems went fairly well on average for the majority of organizations, with 57% saying they had no problems.
The respondents' biggest concerns when migrating were around functionality (43%) and security (38%). Respondents who had a high understanding of cloud computing were more concerned about functionality than security (51% versus 34%), while those with a low understanding of cloud were more concerned about security (44%) than functionality (31%).
While security was unsurprisingly a primary concern, the business owners weren't overwhelmingly worried about it, said the survey report's authors. Eighty percent of respondents with a high grasp of cloud ranked their confidence in security a 7 or higher out of 10; only 7% rated their cloud security confidence at 5 or lower.
According to David Scarola, vice president of The Alternative Board, these findings indicate that small businesses are less worried about data breaches and more about finding efficient services that will drive functionality, mobility and productivity. "Those that have made the transition to cloud systems have quite a bit of confidence in the security of these systems. The cloud-based system providers have done a good job providing secure and reliable systems that is leading to increased confidence," he told me in an email.
Daniel Mellen, a senior manager at a management consulting services company who has expertise in information security, agreed that one reason small businesses, and businesses in general, are less concerned about the cloud's security and more about its functionality is that the security of cloud services is improving, he told me on Twitter.
"Everyone is focusing on security, and it's improving. CSPs [cloud service providers] are getting better. [There are] more third-party products [and] better integrations. All of this increases confidence and trust in cloud services — SMB or big enterprise alike," he said.
Chad Cardenas, the president and CIO of a cloud services provider, concurred that he's seeing more SMBs drawn to the cloud because of its security benefits (saying that more than 90% have reported security satisfaction post-migration). But even more important, he argues, is looking at the mindset of the CIO or IT leader making decisions around cloud migration: Are they basing their decisions on what's differentiating their company in the market or what data and systems they consider mission-critical?
"CIO's who can answer how [and] when to invest internally versus [when to] outsource or partner are in a better position to be transformational leaders," he told me over Twitter.
---
July 24, 2015 6:34 PM
Big Data
,
CIO
,
Digital disruption
,
Digital platform
,
Drones
,
Platform integration
Is Drones as a Service (DaaS) about to take off? Sony jumped on the drone bandwagon this week with its announcement of the launch of a joint drone business subsidiary. In this week's Searchlight, site editor Fran Sales gets experts' take on the rise of DaaS and how CIOs should prepare for the growing market. Also in Searchlight: hackers disable a Jeep on the highway and an adultery site was hacked.
More data, more problems — that's the essence of the data integration challenge, according to MIT researcher Michael Stonebraker. Senior news writer Nicole Laskowski caught up with Stonebraker at the recent MIT Chief Data Officer and Information Quality Symposium to talk about the evolution and challenges of data curation and how traditional ETL is broken.
The platform revolution is here, but moving to a platform business isn't easy. Paul Daugherty, CTO at Accenture, listed five major challenges, or "platform dichotomies," for IT professionals to consider before they make the leap.
The modern CIO wears a lot of hats. This Essential Guide explores the changing role of the CIO, the impact of digitalization and strategies to adapt to the digital marketplace.
Over on SearchCompliance, Bitcoin and other cipher block chaining technologies continue to be hyped as a new form of digital currency. How is cipher block chaining important to information governance? SearchCompliance expert Jeffrey Ritter answers this question and explores the impact and potential of this technology.
On the ITCompliance blog, Sales runs down the latest GRC news, including the creators' reflection on the impact of the Dodd-Frank law on its fifth anniversary, the new FIFA corruption investigation led by the SEC and critics' challenge of SEC's in-house judicial process.
Finally, who are the winners and losers in digital disruption? Join SearchCIO's #CIOChat Wednesday, July 29, at 3 p.m. EST, to discuss digital disruption in the enterprise and how to survive and thrive in the digital age. See you there!
Please follow @SearchCIO, @SearchCIOSMB and @ITCompliance for our new stories throughout the week.
---