---
January 12, 2013 10:03 PM
The short answer to this question is, "No." My favorite local TV news station, WTSP, has an iPad app they push during nearly every news broadcast. That's wonderful if you have an iPad. But if you have a smart phone or tablet with no lower-case "i" in front of it, like my Android phone, you don't get a special app. That's sad for WTSP, since a December 2012 IDC study showed Android holding 68.3% of the smartphone operating system market with iOS a distant second at 18.8%. And — surely to WTSP's chagrin — there are many more mobile phones than tablets. Even worse, I can see WTSP's website on my Android phone — by tapping M.WTSP.COM into the little virtual keyboard. Since WTSP already has a mobile site, why do they also have a custom iPad app that surely cost a whole bunch of money to develop? Chances are, sooner or later they'll drop support for the specialized app in favor of their mobile website.
Continued »
January 4, 2013 8:01 PM
You survived Christmas and got the shiny new iThingie you'd been lusting after. Or you got yourself a new Adenoid smarty phone to replace the venerable dime-a-minute voice-only cell phone you've had for the last six years that needed a new battery. Or maybe you got a laptop or TV. Whatever it was, it is now time to call tech support. Don't cry! It doesn't have to be a horrible experience. Irritating? That goes without saying. But if you follow my advice, it won't be a totally terrible experience.
Continued »
---
December 28, 2012 9:27 PM
Black Friday is more hype than anything else — from a buyer's perspective. There may be some good deals, but going to physical stores can be anywhere from annoying to dangerous, and shopping websites may be overloaded, so it's wise not to shop for computer or electronics items the day after Thanksgiving unless you are a severe masochist. But now? The days leading up to, and after, New Year's Day? *This* is the time to buy. Almost everything from game consoles to cars is on sale, often for less than at any other time of the year. I've shared a few bargains here, in my last post of 2012. I have a wowser of a piece about how to get customer service to pay attention to you coming next week as our 2013 kickoff, but right now let's look at stuff we can get on the cheap to celebrate surviving yet another turn of the calendar.
Continued »
---
December 24, 2012 3:54 PM
OMG! It's Christmas Eve! You don't have a gift for your teenage hacker-wannabe son or daughter. What to do? What to do?
Answer: A gift card from Tiger Direct, the Florida-based company that absorbed the CompUSA and Circuit City brands. I know this seems like kind of an ad, but I like Tiger a lot. In fact, I bought the HP computer I'm using to write these words from them. Ditto my Vizio home theater sound bar and a number of other items. So this is not only not an ad, but an unpaid and unsolicited recommendation.
If you haven't gotten a gift for someone on your list, you can send them a CompUSA gift certificate from Tiger on Christmas Eve or even on Christmas Day via email and they'll get your gift on time. If that doesn't make for a Merry Christmas, I don't know what does!
---
December 20, 2012 2:00 AM
It's really close to Christmas. This time of year, being aware of price differences between a retailer's website and their physical stores is especially important because this is when you're most likely to shop online and then, for speed reasons, pick up your purchase at a nearby store instead of waiting for it to be delivered. But what if the price in the store isn't the same as the price you saw online? What should you do?
Continued »
---
December 13, 2012 10:13 PM
Wow! If we're going to shop online for tech-type Christmas gifts, we'd better get cracking if we want our ordered goodies to show up in time for The Day. The short list of gift recommendations that follows is cribbed from the many "deal of the day" email newsletters I receive. In theory, each item I mention here is priced lower than it has ever been, which means the vendor is being nice, not naughty, at least in a Cheap Computing context. So ho ho ho, and let's take it away….
Continued »
---
December 6, 2012 6:14 AM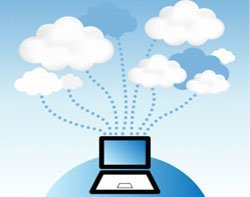 Our scenario: A small financial services business with 20 Windows XP desktop computers, 5 employees with their own Android tablets, 2 servers for printing and Outlook, including the CMS built into Outlook 2010. Besides that, their two most-used programs are MS Office (they have a copy on each desktop), plus Adobe Dreamweaver and Adobe Photoshop, which are used almost entirely by their two in-house Web developer people, who also serve as their IT department.
Their Web site is hosted by a small but reliable local company they chose because its owner is good friends with one of their Web people. They do offsite backup the old-fashioned way: they have a remote (USB) hard drive that holds a duplicate of all their data, and every evening either the President or one of the two VPs takes it home with them. In other words, this is a basic "it just grew" small company IT structure. Not fancy, but it works fairly well, with only a few outages every week that are generally caused by Microsoft Exchange Server crashes.
Continued »
---
November 27, 2012 7:56 AM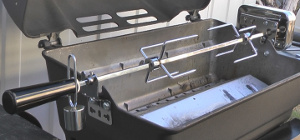 This is a Cheap Computing blog entry that has nothing to do with computers, except that everything said here applies to buying computers, software, and computer parts as much as it does to BBQ grills. And the Internet figures heavily in the shopping process, as does a bit of cleverness and the realization that big companies don't always give you the best deals.
Continued »
---
November 20, 2012 8:23 PM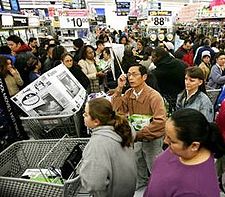 Last year, for the first time, my wife thrust herself into the heaving, pulsating mass of depraved shopaholics at our local mall on Black Friday. She says it was a horrible experience, and she'll never do that again. But can't you get great deals on Black Friday? Isn't a 300-inch HDTV for $99 worth camping in front of Bust Buy for a week? Not necessarily, especially since, aside from a very few come-ons, you can do better shopping online almost any day of the year than you can on Black Friday at a physical retailer. And even if you must attend a shopping event to make you feel like a true-blue American Christmas shopper, why not make it Cyber Monday, which you can experience from your computer at home?
Continued »
---
November 15, 2012 7:55 PM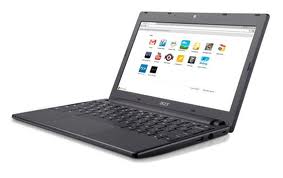 A friend wrote a ZDNet piece about a $199 Chromebook. Hmmm…. that looks a lot like my Acer Aspire One, which I bought, including Windows 7, from Wal-Mart for $285 just two months ago. That model is no longer on sale at Walmart.com, and the lowest price I find for it as I write this article is $302.99 at Amazon. So if I am happy with Chrome OS or plan to install Linux — but not Windows — on my netbook, $199 is a pretty good deal. If you add Windows 7 or Windows 8 for $99 (price at time of writing; Windows 7 is also $99), you have saved exactly nothing. But wait! You can add Linux (I installed Linux Mint) to your 11.6″ Acer for exactly $0.00. The millions of people around the world who have longed for a laptop from a major manufacturer that doesn't carry a Windows tax can celebrate. Your wish has come true! Yay!
Continued »
---