Feb 21 2014 7:54PM GMT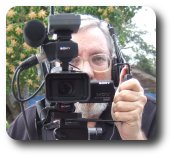 Profile: Robin "Roblimo" Miller
Last month I posted this article: Cross-Platform Applications Save Time, Therefore Money. This month, let's ask a related question: "If we use the same programs in all the operating systems we own, does it still matter which operating system we use?" My answer: "Your operating system choice matters less every day."

I've read article after article that said you needed Windows if you wanted to run Microsoft Office. This is no longer true. Microsoft now touts "Office when and where you need it" via
Office.com
, which I've tested successfully in Chrome and Firefox browsers, in Linux, Windows, Android, and Mac. So if I ever decide to stop using
Google Office
,
OpenOffice
or
LibreOffice
, it won't be a major task for me to switch to Microsoft Office. It won't even be expensive: Microsoft Office online costs nothing. That's right. It's as free as Google Office, OpenOffice or LibreOffice for individual users.
Note that I mean "free as in gratis" here, not "free as in freedom."
Okay, so "free as in freedom" is a great reason to run Linux instead of Windows. Still, a huge majority of the world's computer-using population chooses Windows over Linux or Mac as their desktop OS. This is possibly because some classes of software are available for Windows that aren't available for Linux. Full-featured video editing programs, for instance, are the reason (actually, the *only* reason) I still use Windows. And yes, I could switch to Mac and have good video editing choices, but that would just be swapping one proprietary operating system for another — and many people would tell you (correctly in my opinion) that Apple is more restrictive and proprietary than Microsoft.
Another big reason people stay with Windows is inertia. You're already using it. You know how it works. Why switch?
And to a certain extent, that's what I'm saying today: That operating systems are less important than they used to be, at least on desktop, laptop, and pocket-sized computers. Servers are a whole different situation. Windows on a server? With all that GUI stuff built in? Ummm… no.
I'm not the only one who is saying, albeit grudgingly, that you don't have to choose one operating system over another unless you need to use specialized software that's only available on one or two OSes. I just ran across an article at EFY Times titled 50 Open Source Software For Your Windows PC! Grammar aside, it's a valid article.
In a lot of ways, instead of asking whether this is (finally!) the year of Linux on the desktop, perhaps we should be asking if this is the year of "Who cares what OS is on my desktop?"
Even so, there are still valid reasons for choosing one over another. And I've said before, and I'm saying again, that Android, which is a specialized form of Linux, seems to be the world's fasted-growing operating system because it's cheap, doesn't need very robust hardware to run decently, and has strong support from software developers.