---
September 10, 2015 8:34 PM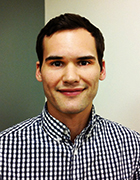 Profile: Spencer Smith
Channel
,
Channel partners
,
MSP
,
MSPAlliance
MSPAlliance has a long history of running networking and workshop events for managed service...
August 31, 2015 7:01 PM
Amazon
,
AWS
,
Channel
,
Channel partners
,
Google
Partnerships between cloud vendors and channel partners, ideally, aim to satisfy both parties: national vendors stand to gain marketing muscle, customization services and a local contact for customers, while partners can potentially seize new avenues for boosting cloud sales. In a recent example...
---
---
---
---
---
---
---
December 5, 2014 2:34 AM
Channel partners
,
Dell
As a private company, Dell is no longer required to make public the company's fiscal results. However, Dell channel chief Cheryl Cook shared some partner status info as of the end of the fiscal third quarter, which ended Oct. 31, and according to the top partner executive, things are moving in the...
---
July 23, 2014 7:18 PM
Channel partners
,
EMC
In just a couple of days, the new EMC Partner Portal will go live and include new functionality making easier for partners to do business with the vendor by consolidating and simplifying the design, according to the company. Improvements that began rolling out in 2013 will come to fruition after...
---