---
March 28, 2008 3:14 PM
Given all of the apparent love flowing from Microsoft to its new-found open source allies and given that Microsoft's go-to open soruce guy Sam Ramji keynoted at the recent EclipseCon 2008 conference, the obvious question is: Will Microsoft join The Eclipse Foundation?
Ramji listened politely and said it was not something under consideration. Funny. BEA Systems once said the same thing and look where they are now!
He then also quoted physicist Niels Bohr "who has a few more Nobel prizes than most of us." Bohr once famously said  that predictions are difficult, "especially if they're about the future."
But finally Ramji deferred to the Eclipse Foundation's executive director Mike Milinkovich: "He said Microsoft would probably join before Sun will," said Ramji.
So that leaves the door open then.
Barbara Darrow can be reached at bdarrow@techtarget.com.
March 27, 2008 1:38 PM
This morning I spoke with David Lynch, vice president of marketing for Embotics, a VMware partner in Ottawa. I'd been trying to interview him for two recent stories on VMware channel conflict, and although we didn't connect until now, what he had to say would have fit right into those articles.
Lynch said it's "challenging" to work with VMware because the company keeps its partners in the dark about its product strategies. Partners don't know if any of their upcoming releases will conflict with VMware's, or if VMware's coming out with something that will impede on their businesses.
"It's extraordinarily difficult to get any form of access to their long-range plans," he said. "We want to build products that are complementary, not products that go head-to-head."
Embotics makes virtualization lifecycle management software that currently runs on the VMware platform. Version 2, due in June, will also work with Citrix and Microsoft virtualized environments.
Lynch doesn't believe VMware purposely makes things tough for its partners — just that the company's so focused on the ever-evolving server virtualization market that it can't always keep partners in the loop.
"The market has changed so dramatically for them," he said. "They know the value of the hypervisor itself over time is going to move practically to zero, which means that their revenue has to come from their management product."
Embotics also partners with Citrix and has been invited to join up with Microsoft, too. Microsoft's upcoming entry into the server virtualization market, Hyper-V, is drawing a lot of interest from customers, Lynch said.
"We haven't seen anyone who's said they're not going to try the Hyper-V," he said. "Everybody's trying it."
VMware channel conflict is also the topic of the inaugural Partner News Podcast, a new feature here at SearchITChannel.com.
---
March 27, 2008 10:40 AM
Microsoft is about to change the branding of CRM Live before CRM Live is officially out the gate, sources say.
Word is when the Microsoft-hosted customer relationship management goes fully — um — live, it will be branded CRM Online. While the hosted CRM has been in test for months, it's slated to ship (no longer the right word I guess) by the end of June.
The latest Dynamics CRM code base underlies the on-premise or partner-hosted CRM 4.0 as well as CRM Live, er CRM Online. Thus, this generation of the product has become the poster child for Microsoft's "software plus services" launch.
The re-labeling makes sense since Microsoft has said it wants the "Live" descriptor to represent consumer-y offerings and "online" to front business-y offerings.
Anyway … word is the directive comes from the big guy (Steve Ballmer) his own self.
Microsoft could not be reached for comment. 
[Update: On Thursday afternoon, a Microsoft spokeswoman confirmed that this branding change was in the works.] 
Barbara Darrow can be reached at bdarrow@techtarget.com.
---
March 27, 2008 9:53 AM
Are you a citizen of Second Life? Does it make sense to build a business establishment in a fake world?
Unclear, but some VARs, including Ira Chandler, president of Curbstone Corp.,  are aboard. Here he is. Or rather, here his avatar  is: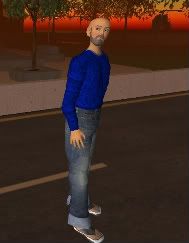 IBM and Cisco have built their own virtual online presences, IBM on Second Life and Cisco with its own "PartnerSpace."  Here's what that looks like: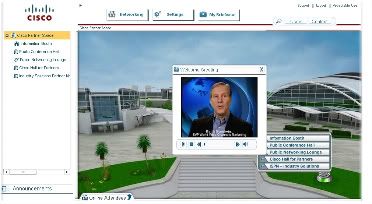 And here: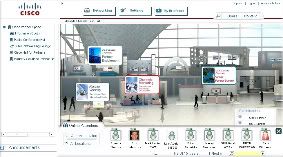 For more on VARs in (virtual) space, see Alice LaPlante's story on SearchITChannel.
---
March 26, 2008 2:06 PM
Oracle bought Hyperion and now it wants to sell it. Direct. Through partners. Just sell it.
Hyperion's business intelligence (BI) products give the database giant a weapon to use against Business Objects, now owned by Oracle's latest nemesis —  SAP.
On Tuesday's channel partner call hosted by Oracle group vice presidents Tyler Prince and John Gray was to "sell, sell, sell Hyperion," said one partner who listened in.
Another east coast Oracle partner was not on the call but confirmed that the BI push is on with Oracle. While many Oracle reseller and implementation partners say they see increased conflict with their vendor of choice, a select subset is getting much love: Oracle partners who also sell/support Business Objects.
Those partners have the BI expertise needed to implement sophisticated analytics at customer sites. And BI installations typically drag along a lot of services. This is not lost on Oracle. "For once the stars are aligned for us," vis-a-vis Oracle, said this partner. Partners like him are in the catbird seat because they can help Oracle sell Hyperion, and chip away at the SAP/Business Objects dominance.
Barbara Darrow can be reached at bdarrow@techtarget.com.
---
March 25, 2008 9:19 PM
Here's an interesting juxtaposition. On Tuesday, Microsoft's  Sam Ramji talked up the company's progress wooing open-source ISVs to Windows Server 2008.
 Zend Technologies, the self-proclaimed "PHP company," is the first ISV  to qualify  for Windows 2008 certification  (for its Zend Core.) Certification is a step up from the "works with"  Windows 2008 label.
Also SpikeSource, which tests various  software stack components together, is now testing with Windows Server 2008 and its virtualization components. JasperSoft's business intelligence offering will also work with Windows Server 2008, And Spikesource will test its stack against Windows Server 2008, much as it did with Windows Server 2003 but will now incorporate the new server's virtualization capabilities  into its test suite
While coming from the LAMP-y open source world, all of those vendors had previously talked up the need for fruitful coexistence with Microsoft, so none of this was particularly surprising.
 But, minutes after talking with Ramji (who was in San Francisco at the Open Source Business Conference), a Microsoft partner called to complain that the bulk of his other software vendors (his anti-virus/anti-spam provider, his data back up vendor etc.) are dragging their feet in fully supporting Windows Server 2008. These are allegedly the good citizens of the Microsoft stack world and yet …
Why would these Microsofty ISVs be so slow on the draw?
Simple, he said: They got caught up in Microsoft's Vista push-and were then burned by  slow adoption. These ISVs are not feeling particularly disposed to go to the same level of effort on Windows Server 2008. They will support it but they're in no hurry to do so.
One of these vendors, when he pressed, said not to expect native Windows Server 2008 support until at least April of 2009.
These "ISVs have a bad taste in their mouths because of Vista and I think they're punishing me and my clients," said this VAR.  Microsoft pressured these vendors in getting their wares ready for the big Vista wave which turned into a ripple.  Also, even Microsoft insiders blame the company for breaking app compability in Vista while still pressuring partners to get their apps ready for what became a moving target release.
Anyone can understand their concerns.
Wouldn't it be ironic if Microsoft has a better stable of open source players suited up for Windows Server 2008 than traditional Microsoft allies?
Barbara Darrow can be reached at bdarrow@techtarget.com.
---
March 25, 2008 9:30 AM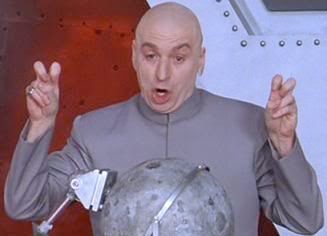 "You know, Sun Microsystems has one simple request. And that is to have microchips with frickin' laser beams!"
---
March 25, 2008 9:01 AM
Dell has announced its own Windows Vista migration tool, joining a growing list of vendors looking to capitalize on the complexity of deploying the new OS.
Dell calls its offering the Client Migration Solution and claims it can "reduce migration costs by up to 62%." It automates much of the Vista deployment process and addresses the problems of application compatibility and bandwidth usage. The target audience is businesses with at least 2,500 seats.
Symantec has been using Vista migrations as the main selling point for its Altiris Application Compatibility Suite for more than a year now. And last week Microsoft bought Kidaro, a desktop virtualization vendor whose technology will allow users to run incompatible software on Vista machines.
Even with this month's release of SP1, Vista complaints are still coming in strong. It remains to be seen whether or not this new spate of deployment tools will help nudge XP users closer to Vista, but at least the products will be available when Vista migrations begin en masse.
---
March 24, 2008 10:47 AM
Microsoft resellers had been looking forward to the release of Windows Vista SP1, hoping it would spur more customers to upgrade from XP.
But now, just a week after SP1 debuted, that doesn't seem to be the case. In fact, SP1 may be piling on to the laundry list of problems that users have experienced with Vista. The latest example comes via CIO Today, which reports that the University of Pennsylvania has advised staff and students to stay away from Vista SP1 because of driver incompatibility problems.
Hardware and software incompatibility has been one of the main reasons that users have shied away from Vista, and resellers anticipated that SP1 would fix those problems. But judging by UPenn's reaction, and the hundreds of negative comments on the Windows Vista Blog, it appears those problems are alive and well. CIO Today points out some of the best comments, including these words by Microsoft News Tracker's David Hunter:
"What Microsoft's Vista operating system really needs is an exorcist given the amount of unnatural occurrences plaguing it."
Vista, thanks to its history of problems, is now at the point where any negative publicity gets the attention, completely overshadows the positive reviews that are out there and draws comparisons to graphic, disturbing horror films. That will continue to make it hard for Microsoft partners looking to sell Vista … unless they also practice exorcisms on the side.
---
March 24, 2008 7:06 AM
If you've ever worked for a small company, you know how painful office telephony can be. Case in point: At my last gig, I inherited the desk and phone of another reporter who had left the company.
No one in that office knew how to change the voicemail options and phone calls to the telephony provider went unreturned for days. Finally I  had to call the reporter — now with a competitor — and beg him for his password so that I could get into voice mail and change the configuration. Luckily, he was a mensch.
Sadly, that is not an exception to the rule when it comes to small businesses.
 Microsoft Response Point is supposed to remedy that situation by making it a no-brainer to move extensions around and reprogram options. 
This week, the company will tout Response Point Service Pack 1 that will  add outward-facing VoIP capabilities to the year-old small business phone system.  
The full Response Point system — Microsoft software bundled with D-Link, Quantas or Aastra hardware — plugs into a company's LAN and from that point promises easy and flexible phone management.
It can work with traditional analog or VoIP lines or a combination, says Jason Harrison, president of Harrison Technology Consulting, a Nashville, N.C.-based small business specialist. Harrison's been a fan since the inaugural release.
Microsoft will talk up SP 1 at its annual Small Business Summit this week. SP1 should be available as a download to existing customers and make its way into new hardware this summer.
The product competes with small business phone systems from Avaya, Digium and others.
One Microsoft talking point will be integration with Outlook email and Business Contact Manager. In theory, that will enable it to suck up all a user's contact information and the user can then, click a button, speak the name of the client, and the system will place the call. It uses the company's Speech Server technology.
The outbound-VoIP capabilities means companies can easily assign new phone numbers (and discard them if needed.)  The previous release has internal VoIP capabilities and some partners say SP1 is adding features that had been promised in the initial release.
The target market is companies with up to 50 employees.  Harrison says the outbound VoIP-essentially direct SIP trunking is done within the server
"The fact that it works with VoIP and non-VoIP lines is a plus for smaller customers who may want to try out VoIP," Harrison said. For his company the product opens up all sorts of telephony-oriented doors
"This is an area we haven't been involved with before. This product lets customers try VoIP and add it as they want," Harrison noted. 
He sees integration work opportunities with ResponsePoint, Outlook with Business Contact Manager, and Microsoft Office Accounting. With that amalgam a partner can create system in which an "inbound call prompts a popup toast that identifies the customer from caller ID, Outlook does a cross check, and you click on the toast to bring up all the data about that customer or prospect," Harrison said.
The software also will give D-Link partners an entrée into voice applications.
Hardware/software solutions from all three partners list for about $2,500 for base unit and four or five desktop phones with slight variations depending on the OEM partner.
Barbara Darrow can be reached at bdarrow@techtarget.com.
---