---
July 10, 2008 9:16 AM
HOUSTON — Microsoft executives aren't exactly toeing the company line when it comes to vendor-hosted ERP. In fact, the more people that talk, the more it's becoming evident that there may not even be a company line.
Yesterday here at the Microsoft Worldwide Partner Conference, senior news editor Barb Darrow and I met with Microsoft Dynamics execs Doug Kennedy and Chris Caren. When we asked if Microsoft will offer a hosted version of its ERP software, Caren said:
"The significant portion of customers want hosted ERP. What we're not convinced of is the business model."
July 9, 2008 10:36 PM
Microsoft execs talked some roadmap stuff at the Microsoft Worldwide Partner Conference.
SQL Server 2008 continues its dance with destiny. On Wednesday, Microsoft corporate vice president Bob Kelly, said the much-delayed database will be on the August price list. And, hr pointed out helpfully, there will be no price hikes "unlike Oracle."  
Small quibble: The fact that the new database is on the price list is no guarantee it will actually be available in August. That price list statement "lets customers and partners know that Microsoft expects to meet its deadline to deliver a new release within the Q3 timeframe," a spokesman said via email.
Given that some corporate accounts were told (by Microsoft) that they'd get their final code last week, this is puzzling. Oh well.
CEO Steve Ballmer said the next Office Communications Server is due "later this year." But that gets into the whole 'did he mean calendar year or fiscal year?' debate. Any guesses?
Also: Hyper-V hit Windows Assurance this week; SBS 2008 and Windows Essential Business Server are promised for GA November 12; System Center Virtual Machine Manager 2008 and Microsoft Application Virtualization betas are now available; and the next release of Windows HPC 2008 is on for the fall.
---
July 9, 2008 11:51 AM
Lost among the hoopla over Microsoft's Vista and Software as a Service news yesterday were some pretty big channel enhancements for security partners.
The back story to the news is that, for the past year, Microsoft has been combining its security and identity business groups into one new department, the aptly named Security and Identity Business Group. Now that most of the logistics are in place, Microsoft is adding new incentives for partners who sell security and identity products together.
---
July 8, 2008 12:44 PM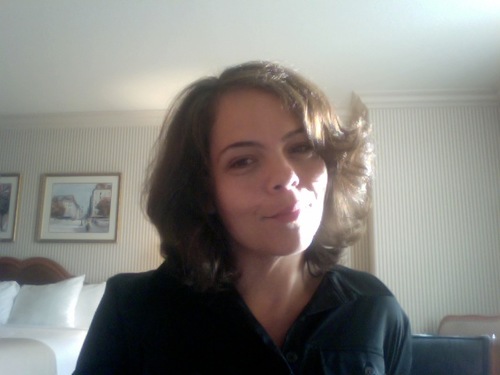 Profile: rivkalittle
VMware CEO Diane Greene — who is widely credited with driving server virtualization into the mainstream — was suddenly replaced by Microsoft veteran Paul Maritz. Maritz had most recently been running the cloud computing division at VMware parent company EMC.
The industry-shaking announcement came in a statement from the board of directors, but the company didn't offer any details about why Greene is leaving. VMware chairman Joe Tucci thanked Greene for her contribution and wished her the best.
---
July 8, 2008 11:22 AM
HOUSTON — Stephen Elop, president of the Microsoft business division, spoke this morning about the partner compensation plan for Microsoft Online Services. We've already covered the news, but here are some interesting figures Elop threw out during his keynote address:
96: Percentage of Microsoft's revenue that comes through partners
7: Dollars in services revenue that partners generate for every $1 of Microsoft revenue they generate
5.4 billion: Dollars in SharePoint services revenue that Microsoft expects partners to make this year
27: Points of margin that the average Microsoft partner makes by selling collaboration and enterprise search services
20: Points of margin that the average Microsoft partner makes by selling unified communications and other emerging technologies
500: Customers that have already subscribed to Dynamics CRM Online since its April launch
200: Partners that have sold and deployed Dynamics CRM Online
---
July 8, 2008 10:39 AM
HOUSTON — Microsoft is indeed planning an all out blitz against Apple's "Mac vs. PC" ads that have relentlessly attacked Windows Vista and significantly damaged its reputation among potential customers.
During this morning's keynote address at the Worldwide Partner Conference, Windows corporate vice president Brad Brooks alluded to the rumors of a $300 million ad campaign and said, "They're true." He said today's full-page ads in USA Today and The Wall Street Journal, along with the Windows Vista Small Business Assurance news, were just "the first few drops."
"The big wave is coming," he continued. "You thought the sleeping giant was still sleeping? Well, we've woken up."
More news on Brooks' keynote and partner reaction will be up later on SearchITChannel.com.
---
July 7, 2008 8:08 PM
A Microsoft-hosted enterprise resource planning (ERP) offering is appearing more and more likely.
That's according to Marie Huwe, Microsoft's general manager for partner marketing strategy. Today at the Microsoft Worldwide Partner Conference here in Houston, senior news editor Barb Darrow and I asked her where ERP fits into the Microsoft Online Services plans. Continued »
---
July 7, 2008 1:24 PM
The word wafting around the Microsoft Worldwide Partner Conference is that the company will at last outline partner rebate/commission structure for those partners bringing customers to Microsoft-hosted solutions including the Microsoft Business Productivity Online Suite. BPOS consists of Microsoft-hosted SharePoint and Exchange Server and other services for small businesses, introduced last winter. Continued »
---
July 7, 2008 8:07 AM
More details on the big Microsoft org changes are starting to trickle out.
For Microsoft Business Solutions (MBS), home of the Dynamics lineup of ERP and CRM products, Craig McCollum now has all of US Sales — both into the mid-market and enterprises. Continued »
---
---