---
September 13, 2008 1:14 PM
NetSuite and one of its top reseller partners are on the outs. Skyytek Worldwide and NetSuite are ending their relationship as of Sept. 30, according to a "joint public statement" issued late Friday by NetSuite.
September 12, 2008 1:02 PM
 VMworld 2008 kicks off Monday and all through the blogs,  lots of creatures are stirring with tales of a soon-to-be-announced Microsoft buyout of Citrix.
SearchITChannel.com's Colin Steele pinged me with this little gem earlier. That blog, in turn, links to this John Dvorak podcast which also touches on the subject.
---
September 12, 2008 11:52 AM
I'm heading to warm, sunny Las Vegas this weekend to cover VMworld 2008, focusing on Partner Day on Monday. As with all of our conference coverage, there will be lots of news stories on SearchITChannel.com, here on the blog and on our VMworld 2008 coverage page. But in addition, I'll be posting real-time updates from Twitter.
To follow me on Twitter, visit http://www.twitter.com/colinsteele and click "follow." Among the events I'll be covering are new CEO Paul Maritz's first public speech, which will kick off Partner Day on Monday morning, as well as his general session keynote Tuesday morning and two Q&A sessions with him.
With all the bad publicity surrounding VMware lately, it's not a stretch to say that all 14,000 VMworld attendees — including 2,000 partners — will be hanging on Maritz's every word. 
---
September 12, 2008 10:20 AM
More than a month after former channel chief Pat Bernard left Novell, the open source company has named her successor.
Javier Colado, a two-year Novell employee, will fill the newly created role of general manager of partners. (Bernard's title was vice president of global channel sales.) In his new role, Colado will manage Novell's worldwide channel strategy and report directly to CEO Ron Hovsepian, the company said.
Colado has previous channel experience at McAfee and Lucent Technologies.
---
September 11, 2008 10:42 AM
I got a press release today in the mail that was a great of example of how not to run an advertising campaign. The release in question was expensive, hard to understand and not very memorable (except insofar as it was unmemorable).
When I researched an article last year on how to develop a marketing campaign, one of the tips VARs had was to keep mailings simple. Gimmicky mailings are expensive to produce, and if the message isn't readily evident, there's a good chance it won't get through.
So, let's take this release as an example: I got a bottle of liquid soap along with a one-page press release. The postage was $4.59, and the soap — I looked it up online — costs $5.75. Even with bulk pricing, this vendor probably paid about $15 per unit including the box, copious bubble wrap, and labor.
---
September 10, 2008 1:46 PM
Dell made its big virtualization announcement today, and the channel is an important part of it — despite the bad impression Dell gave during last week's embargoed press briefing.
Before we get to the channel play, let's go over the news: For the first time, Dell has PowerEdge blade servers optimized for virtualization, including support for VMware, Citrix and Microsoft hypervisors. There's a new EqualLogic storage array that includes a VMware Auto-Snapshot Manager. And Dell is offering consulting services to help customers manage their virtual environments.
---
September 10, 2008 7:17 AM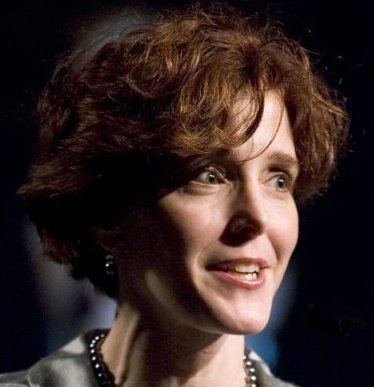 Profile: Heather Clancy
It's official, Incentra Solutions CEO Tom Sweeney says the solution provider will pause for a bit of a breather in its whirlwind acquisition spree, which has seen the company buy out at least a half-dozen other VARs over the past three years. Now, we'll have to see if the company can repeat the extraordinarily high rates of growth it has recorded over the past several years through more organic methods (like its burgeoning managed service practice for midtier companies). Here's all the companies you now find under the Incentra umbrella:
Star Solutions (February 2005)
PWI (March 2005)
NST (April 2006)
Tactix (September 2006)
Helio Solutions (August 2007)
Sales Strategies (a.k.a. SSI) (September 2007) (No WONDER the CEO wouldn't return my calls last fall!)
---
September 9, 2008 8:18 AM
Wow. Looks like all that speculation about bad blood between Joe Tucci and Diane Greene wasn't just true — it was worse than people thought.
The New York Times today has an explosive story with the ugly details of July 7, when Tucci, the EMC CEO and VMware chairman, fired Greene, VMware's CEO and co-founder.
Citing anonymous sources, the paper says that Tucci called Greene into a room, along with her husband, VMware co-founder and chief scientist Mendel Rosenblum. First, Tucci fired Greene — right there, in front of Rosenblum. Then, adding insult to injury, he turned to Rosenblum and offered him his wife's seat on VMware's board!
---
September 9, 2008 7:29 AM
After slamming Dell last week for ignoring partners in its news announcements, it's only fair to point this out: Dell gives its channel partners prominent mention in today's press release about the new PowerEdge T100 server.
The second sentence of the release says: "Starting at $449 and available from Dell and its more than 40,000 channel partners, the T100 is an ideal first server for businesses looking to build a networked server environment to enhance productivity, flexibility and security – a top-of-mind issue among SMBs globally."
---
September 8, 2008 2:16 PM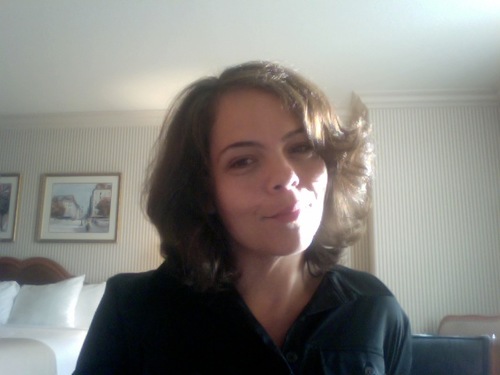 Profile: rivkalittle
The Financial Times (FT) website reported rumors today that Juniper Networks is interested in acquiring either Meru Networks or Aruba Networks — both WLAN providers.
FT attributes the rumors to sources close to the company, but also quotes two analysts that support the speculation.
A WLAN acquisition for Juniper wouldn't be shocking. At this point, Juniper needs to secure its place in the WLAN market if it intends to take on Cisco. Cisco controls a dominant share of that market sector, which it bought its way into through the acquisition of Airespace in 2006. Juniper is in the process of reorganizing its executive team and strategy, and has made no bones about its goal of stealing a dominant share of the enterprise networking market from Cisco. Continued »
---