---
September 17, 2008 9:41 AM
This morning I'm packing up my stuff and heading back East after covering VMworld 2008 for the past two days. But that doesn't mean our coverage of the event is over — not by a long shot.
Visit www.SearchITChannel.com/VMworld2008 this week for more news, as well as podcasts with Parallels CEO Serguei Beloussov and NEC channel executive Steve DeBonis. The site will also feature VMworld 2008 coverage from our sister sites SearchServerVirtualization.com, SearchStorage.com and SearchWinIT.com.
September 16, 2008 9:14 PM

Profile: badarrow
You think you've had a bad week? You should talk to Sam Haffar.
Haffar is the president and co-CEO of Computex, Inc., a Houston-based solution provider specializing. Yes. Houston. And he, like everyone there, is digging out after Hurricane Ike.
---
September 16, 2008 6:14 PM
LAS VEGAS — I just left a Q&A session with VMware CEO Paul Maritz, where I asked him about the "poker chip" guerrilla marketing campaign that Microsoft launched this morning at VMworld. Here's what he had to say:
"The fact that Microsoft is giving out chochkies to our users is flattering. It is the act of someone in far second."
Maritz recalled that during his time at Microsoft, he helped organize a guerrilla marketing campaign during a Novell conference in Las Vegas. They had Microsoft pillow covers placed in every hotel bed in the city, so when Novell execs went to bed at night, that's what they'd see.
Of course, Maritz didn't mention that Microsoft, which was in "far second" at the time, eventually decimated Novell. But you know he's hoping history doesn't repeat itself.
Here's what else he had to say during the Q&A:
On the mood at VMware following the departure of former CEO Diane Greene and other execs: "Obviously any time you go through a leadership change, it introduces a certain amount of angst in the organization." A lot of that angst was because people wanted to know VMware's vision, which Maritz laid out this week. "People will respond positively to that," he said.
And on what the Virtual Data Center Cloud Operating System means for Microsoft: "It's an indirect threat. … This is the way the world is going, and they have to respond to that."
---
September 16, 2008 5:25 PM
LAS VEGAS — VMware's cruel summer lent a bit of intrigue to this morning's keynote address at VMworld: What, if anything, would new CEO Paul Maritz say about the departure of co-founders Diane Greene and Mendel Rosenblum?
As you'll recall, back in July, EMC CEO Joe Tucci fired Greene in front of Rosenblum, then offered him her seat on the board. Rosenblum declined and eventually resigned from VMware. Maritz ignored the controversy but briefly mentioned the couple as he took VMworld 2008 attendees through a tour of VMware's 10-year history during this morning's keynote.
"I'd like to recognize their incredible contributions over the years," he said.
He then went on to talk about the "revolutionary" way in which Rosenblum took virtualization technology developed in the 1970s and applied it to x86 servers, eventually giving birth to VMware. Then Maritz segued back into the past, present and future of VMware's technologies.
---
September 16, 2008 4:22 PM
Cisco CEO John Chambers kicked off his keynote address at the company's Financial Analyst Conference with an unusual message: "Ask not what Wall Street can do for Cisco, but what Cisco can do for Wall Street."
Chambers offered condolence to financial analysts reeling from plunging markets and failing banks.
"We went through a life threatening experience in 2001," Chambers said, not referring to the September 11 attacks on the World Trade Center but the ravaging of the tech markets. "We truly understand what you and you're colleagues are going through."
Then he flipped the script on analysts.
"If there is anything we can do, we will be there for you."
With that out of the way, Chambers assured analysts that Cisco's long-term growth prediction of 12 to 17% is on track despite the economic downturn. Continued »
---
September 16, 2008 11:53 AM
LAS VEGAS — Microsoft has a booth here at VMworld 2008, but they're not being a very good guest in VMware's house.
On my way through the Venetian this morning, I — along with several other attendees — passed a man who handed us poker chips wrapped in cardboard. The chip is a real $1 Venetian chip that I will undoubtedly lose at the blackjack table tonight. But the packaging is much more interesting. Check it out for yourself.
As you can see to the right, it says: "Looking for your best bet? You won't find it with VMware." Then it plugs a new website, www.vmwarecostswaytoomuch.com. Wow. That's like going to a house party and telling the hosts to visit your new website, www.yourfoodsucksandyourhousesmellslikegarbage.com.
These poker chips are just the latest in a recent line of snippy comments between VMware, the virtualization market leader, and Microsoft, its new, formidable challenger. Just last week, VMware issued a blog attacking Microsoft's Get Virtual Now event. And Carl Eschenbach, VMware's executive VP of field ops, yesterday made fun of the fact that Microsoft Hyper-V won't have live migration until 2010.
---
September 15, 2008 9:00 PM
Hewlett-Packard (HP) said Monday that it will reduce its workforce by 7.5 — or nearly 25,000 jobs — as it restructures to work Electronic Data Systems (EDS) into the fold. The $13.9 billion acquisition of EDS closed in August.
HP CEO Mark Hurd said the job reductions are one part of an overall plan that will include other changes in the company, including consolidation of IT, procurement services and real estate. The restructuring will take place over the next three years.
"You can't scale and grow properly if you don't have an appropriate cost structure," Hurd said Monday during an HP financial analyst meeting. Continued »
---
September 15, 2008 5:05 PM
LAS VEGAS — VMware channel executives spent this morning at VMworld 2008 encouraging partners to take advantage of the vendor's channel programs, promising margins as high as 29% in some cases.
Carl Eschenbach, executive vice president of worldwide field operations, told 2,200 Partner Day attendees that 80% of VMware's business goes through the channel — something that needs to continue as the company pushes its Virtual Datacenter Operating System strategy.
"VMware is moving in another direction, and we're going to be very aggressive about our messaging, but we can't do it without you," he said.
---
September 15, 2008 11:57 AM
LAS VEGAS — VMware announced nine new members of its Alliance Affiliate Initiative this morning during Partner Day, the kickoff to VMworld 2008.
The Alliance Affiliate Initiative gives VMware partners extra margins for selling other vendors' products along with VMware products. The nine new members are BMC Software, Computer Associates, IBM, Symantec, Cisco Systems, Force10, Emulex, Kingston Technology Company and Hewlett-Packard.
All nine will be sponsoring seminars today about how VMware partners can take advantage of these new opportunities. I'll be attending Symantec's session with Julie Parrish, the company's vice president of worldwide channels, so check back later for a recap.
---
September 13, 2008 6:00 PM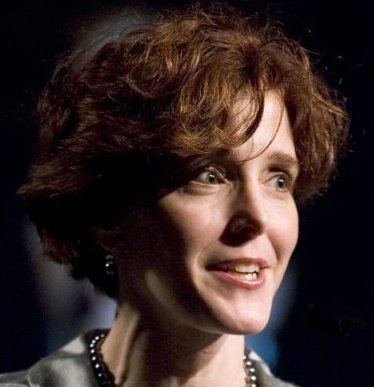 Profile: Heather Clancy
Looks like there are definitely benefits to long-term relationships. World Wide Technology, a Cisco Gold Certified Partner that has been working with the networking company for 14 years, just surpassed the $1 billion mark in Cisco product sales over the length of that business partnership. Not just in one year, of course, but over that total period of time.
---