---
October 3, 2008 11:30 AM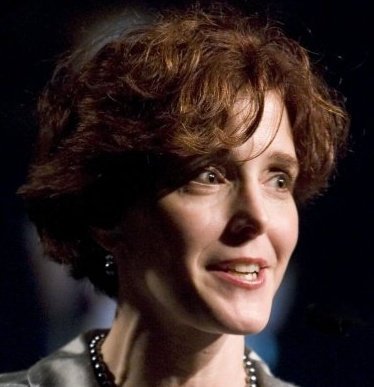 Profile: Heather Clancy
Historically speaking, IBM understands better than almost any other high-tech company I've come across how corporate innovation can be facilitated by (or hampered by) technology investments. It certainly has plenty of research to illustrate this, including its most recent "Enterprise of the Future" study, which includes results from the company's Global CEO survey of more than 1,100 chief executives.
Since I know many of you are mainly focused on SMB prospects, I wanted to share a few findings focused on midmarket companies as well as some thoughts from one of the midmarket CEOs I spoke with when the study was released a few weeks back. (IBM defines midmarket companies as those with between 100 and 1,000 employees.)
October 3, 2008 10:20 AM
I'm taking a quick deviation from the economy today for some thoughts on what I call the aggregators. These are manufacturers that for one reason or another have stopped or slowed down on innovation and are using their position in the market to acquire companies.
This is not good for the channel, especially the part of the channel that still wants to add value to manufacturers' products through integration (that's why they're called integrators, right?). When manufacturers offer EVERYTHING (including services), it removes one of the best ways that a VAR can add value: integration.
---
October 2, 2008 12:43 PM
There's an Oreo commercial that's been out for a few weeks now, where Venus and Serena Williams hold a press conference to announce they're joining some cookie-eating league.
Then the camera pans over to Peyton and Eli Manning, who starred in the ad campaign last year, and Peyton smugly says: "My brother and I are proud to announce this was a great idea when WE thought of it, like, a year ago."
That was basically Dell's repsonse to yesterday's news that Hewlett-Packard will acquire LeftHand Networks. Two company bloggers wrote posts yesterday, both saying that HP made the move to catch up with Dell — which acquired LeftHand's iSCSI SAN competitor, EqualLogic, back in January.
"With the purchase of EqualLogic over a year ago, our Partners were offered an ease-of-use, intelligence and automation of EqualLogic's systems," wrote Amie Paxton, Dell's channel community manager.
And David Graves, editor of Dell's Inside IT blog, wrote, "Obviously HP is coming to recognize what Dell did a long time ago – simple, intelligent, automated storage is what the mid-market wants."
The Oreo ad devolves into a lame back-and-forth trash-talk session with phrases like "you're goin' down" and "ooooh, we're scared." Let's hope Dell and HP have a little more serious competition … although it would give me a lot more blog fodder if they didn't.
---
October 2, 2008 10:30 AM
For much of this year, Microsoft has been trying to convince people that it's serious about Software as a Service (or "Software Plus Services," as Microsoft calls it … always gotta be difficult, don't they?).
Yesterday, the company took its boldest step yet. CEO Steve Ballmer told partners at an event in London that Microsoft will announce a "cloud operating system" at the Professional Developers Conference later this month, according to InfoWorld. He dubbed the OS "Windows Cloud" for the time being, and here's how he described it, according to The Register:
Just like Windows Server looked a lot like Windows but with new properties, new characteristics and new features, so will Windows Cloud look a lot like Windows Server.
---
October 1, 2008 7:49 PM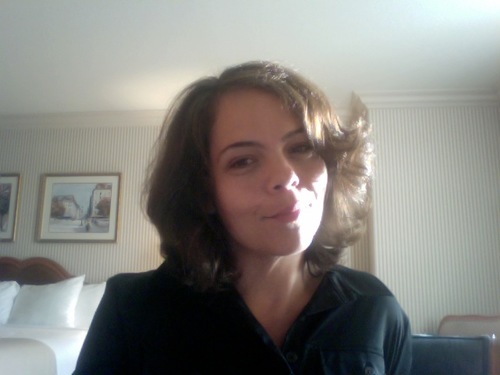 Profile: rivkalittle
HP's acquisition of Colubris Networks was finalized Wednesday, and the basics of how the products and channels will be integrated are beginning to firm up.
HP will integrate Colubris' product line into ProCurve's networking portfolio, and Colubris partners are invited to join the ProCurve channel, ProCurve said in a statement Wednesday afternoon. Continued »
---
October 1, 2008 2:12 PM
SearchITChannel.com is happy to add a new member to its Channel Marker blog roster today, with the appearance of George Crump from analyst firm Storage Switzerland. George will be blogging twice a week on storage and systems topics of interest to resellers and integrators, as well as general channel business issues, drawing on his 25 years in technology, including a stint as CTO at one of the nation's largest storage integrators.
George is a prolific analyst; you can find his expert opinion on SearchStorageChannel.com, SearchSystemsChannel.com, as well as a number of other TechTarget websites and other industry outlets. George is also a frequent speaker at industry events; in fact, you can catch him at this month's Data Center Decisions in Chicago.
His first post has advice for those of you at a loss for how to cope with today's economic turbulence.
Sue Troy
Site Editor, Channel Media Group
Well, it's overreaction Wednesday and the market is down again. Here is a quick stock tip: Buy every other day. OK, back to the title: Given these troubling times, what should a reseller do?
The first piece of advice is that, unlike the news media and our elected officials, you should not panic. I am going to assume that many of you were in the channel during 9/11. Remember how bad it was then? Is the current situation bad? Sure. Is it worse? No, I don't think so. I don't want to make light of the situation by any stretch — this is serious and times are tough — but it is not the end of the world, and we are not going back to the days of picks and shovels.
Here is what I know about the reseller community. You guys are tough! And you guys are survivors. Other than MS-DOS, I don't think anything has been pronounced more dead more often than the reseller channel, but you're still here, being successful at the very thing that was supposed to kill you: selling products and services.
Feel better? Good. But how are you going to survive this one?
---
October 1, 2008 10:03 AM
So Amazon.com dropped a bomb today. In a short email, the company told reporters that Windows and Microsoft SQL Server will be running soon in Amazon's Elastic Computing Cloud (EC2.) This is very very big news. EC2 is famously non-Windows oriented, much to the chagrin of .NET developers who would very much like to take advantage of a real- and functioning cloud vs. the stuff Microsoft is cooking up. Microsoft has talked about making SQL Server features and functions available as services.
Also interesting is that there was no analagous email from the usually proactive Microsoft PR forces. Hmmm.
---
October 1, 2008 9:16 AM
"I'm a PC, and I won't give you a deadly disease."
Microsoft might want to consider adding this line to its new TV ads, after a French newspaper reported that Apple's Mac Pro computers emit a toxic stench that could cause leukemia. Sacre bleu!
The newspaper article cites a researcher from the French National Centre for Scientific Research, who says the smell — which many Mac Pro users have noticed, according to ZDNet — comes from a combination of toxins. One of those is benzene, an industrial solvent and former gasoline additive that can cause leukemia and even genetic mutations over time.
Information Week blogger Thomas Claburn has tried to contact Apple for comment, but he hasn't heard back — and doesn't expect to, saying, "the company is about as open to the press as North Korea."
The French newspaper that published the original report, Liberation, is a socialist daily based in Paris and founded by philosopher Jean-Paul Sartre.
---
October 1, 2008 7:53 AM
If you're a value-added reseller, I've got some bad news for you.
Are you sitting down? You should probably be sitting down for this one.
You ready? OK. Here goes …
You're dead.
---
September 30, 2008 12:06 PM
How is it possible that a company as successful as Microsoft can continue to put out such really, really bad ads?
---