---
October 1, 2008 10:03 AM
So Amazon.com dropped a bomb today. In a short email, the company told reporters that Windows and Microsoft SQL Server will be running soon in Amazon's Elastic Computing Cloud (EC2.) This is very very big news. EC2 is famously non-Windows oriented, much to the chagrin of .NET developers who would very much like to take advantage of a real- and functioning cloud vs. the stuff Microsoft is cooking up. Microsoft has talked about making SQL Server features and functions available as services.
Also interesting is that there was no analagous email from the usually proactive Microsoft PR forces. Hmmm.
October 1, 2008 9:16 AM
"I'm a PC, and I won't give you a deadly disease."
Microsoft might want to consider adding this line to its new TV ads, after a French newspaper reported that Apple's Mac Pro computers emit a toxic stench that could cause leukemia. Sacre bleu!
The newspaper article cites a researcher from the French National Centre for Scientific Research, who says the smell — which many Mac Pro users have noticed, according to ZDNet — comes from a combination of toxins. One of those is benzene, an industrial solvent and former gasoline additive that can cause leukemia and even genetic mutations over time.
Information Week blogger Thomas Claburn has tried to contact Apple for comment, but he hasn't heard back — and doesn't expect to, saying, "the company is about as open to the press as North Korea."
The French newspaper that published the original report, Liberation, is a socialist daily based in Paris and founded by philosopher Jean-Paul Sartre.
---
October 1, 2008 7:53 AM
If you're a value-added reseller, I've got some bad news for you.
Are you sitting down? You should probably be sitting down for this one.
You ready? OK. Here goes …
You're dead.
---
September 30, 2008 12:06 PM
How is it possible that a company as successful as Microsoft can continue to put out such really, really bad ads?
---
---
September 25, 2008 10:45 PM
Forrester Research's Andrew Reichman has a good take on Larry Ellison's latest competitive foray. During his Oracle OpenWorld Keynote, Ellison did, in fact, position the HP Oracle Database Machine (or Exadata) as an alternative to Teradata and Netezza. And that is true,  as far as it goes. And yet, as Reichman points out, Oracle's other hardware and storage partners–some of whom were big OracleWorld sponsors, must be irked. Because this box is also taking aim at them.
Coopetition is a grand ol' tradition in tech. Several years ago, while talking up his company's desire to suck up more revenue from its own storage management, analytics and other offerings, Ellison warned applications, storage management and BI rivals that mined the Oracle's installed base, to get out of his backyard.  Two of the companies he was shaking his fist at were Siebel Systems and BEA. And guess where they are now.
And so, with HP, Oracle is taking on Sun (which has its own data warehouse appliance work going on with Green Plum), NetApp and others even as those companies helped pay the Oracle OpenWorld bills.
---
September 25, 2008 7:51 AM
Oracle, the biggest enterprise software company in the universe, is putting hardware to work to eliminate disk bandwidth problems.
The database giant has pressed Hewlett-Packard, apparently now its number one hardware ally, into service building the high-end box. Yes: X = The HP Oracle Database Machine.
---
September 24, 2008 1:27 PM
1: Trade shows aren't dead. (Sorry Rivka.) The crowds at Moscone Center —ALL of Moscone Center — are bigger than remembered. Of course it's been two years since I covered the event and in that time, Oracle's bought about a gagillion companies, as IDC's Carl Olofson pointed out. Oracle's sales force alone has grown from 8,000 to 17,000 in five years, mostly due to acquisitions. So maybe Oracle stacked the deck.
2: This SaaS thing has legs! Who knew? Oracle CRM On Demand sales grew 80% last year and in the next four quarters the company expects its sales to surpass those of on-premise CRM, according to David Bonnette, group vice president.
3: There's no more boat at the bottom of the escalators.
---
September 24, 2008 12:08 PM
The RTM version of Microsoft Small Business Server 2008 is posted to Microsoft's TechNet and MSDN for subscribers. Some subscribers that is. A few subsets of that population still cannot access the software — all they get is greyed-out links. That's a buzz kill. Word has it that Microsoft is working on the issue.
Also, Action Pack subscribers, who got access to the premium edition of SBS 2003, will now only get the Standard Edition. The differentiator between standard and premium editions is the presence of SQL Server 2008 in the latter. And since Action Pack people already can get the database, why the shutout?
Registered partners can subscribe to Action Pack for $300 a year to get lots of not-for-resale software and other perks.
---
September 24, 2008 9:06 AM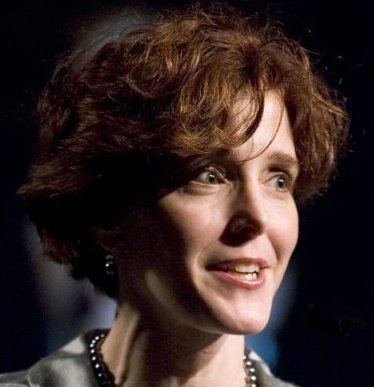 Profile: Heather Clancy
I don't usually get pulled into politics in my blogs, but I couldn't resist a recent survey released by CDW with some data pertaining to how the upcoming election may or may not affect IT spending. The research is part of the solution provider's bimonthly CDW IT Monitor.
The survey conducted in July among roughly 1,060 IT decision makers revealed that 28 percent of them trust Barack Obama more when it comes to handling issues of concern for IT professionals. Continued »
---