---
July 28, 2008 8:52 AM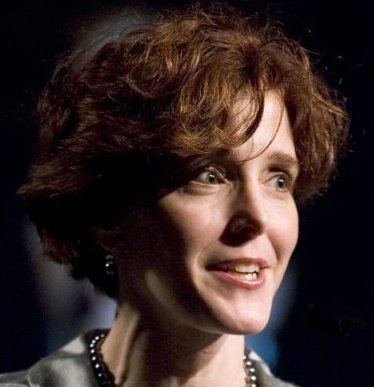 Profile: Heather Clancy
If you're building out a Dell solutions practice, there's a new third-party tool available from Aspire Technologies that's supposed to help solution providers more quickly create sales quotes that include Dell products. Aspire, which is based in Orlando, Fla., didn't work with Dell on the software, so keep that in mind.
The application plugs into QuoteWerks, an application that integrates with most widely used CRM tools as well as information utilities from distributors Ingram Micro, Synnex and Tech Data. What does that mean? Simply that data and notes associated with any quotes created with the tool are automatically added to the prospect's CRM record.
Other features of the utility include the ability to export information into an XLS spreadsheet file; a multi-product search function; a group part number builder; and an importing utility that pulls in products listed in a Tech Data shopping cart.
The software can be downloaded at quotewerks.com.
July 25, 2008 1:39 PM
EDS shareholders agreed Thursday to vote on Hewlett-Packard's (HP) bid to acquire the company, The Dallas Business Journal reported.
Shareholders first asked a judge in a Texas district court to hold off the vote scheduled for July 31 because they said EDS had locked itself into an agreement with HP that undervalued its shares. Shareholders also said the company had not sought other possibly higher bidders. Continued »
---
July 25, 2008 11:53 AM
By Colin Steele, News Writer
Citrix likes Ingram Micro so much, it's going to stop seeing other distributors.
Citrix is going exclusive with Ingram Micro and expanding their distribution deal to include more rewards and resources for channel partners. The Ft. Lauderdale, Fla.-based virtualization vendor announced the news this morning.
---
July 24, 2008 10:36 AM
Is Juniper running scared? Moving in new directions? Something's up. CEO Scott Kriens — who has been with the company since its inception in 1996 — is out, and folks on the street say they didn't see this one coming. Kevin Johnson, president of Microsoft's Platform & Services division is in, and Microsoft folks also say they had no clue.
Kriens will remain at Juniper as chairman of the board working with "leadership and strategy" — you know, now that he's no longer really a leader.
While most of the press is talking about the stunner at Microsoft, the seismic shift may really be occurring at Juniper. Continued »
---
July 24, 2008 10:22 AM
The Redmond Watch is on. How soon can Microsoft erase all signs of Kevin Johnson? His name is already gone from the agenda for today's Financial Analyst Meeting where he was supposed to take the stage at 9:10 a.m. Now CEO Steve Ballmer is slated from 8:40 to 9:35.
Insiders think Satya Nadella, king of Microsoft search, will be featured.
Johnson, the former president of Microsoft's Platforms and Services Group, is now famously leaving to become CEO of Juniper Networks. Scott Kriens is still technically CEO there, btw, so Juniper's got a big PR problem on their hands.
 If KJ is a no-show today, as most surmise, does that mean he's finished managing the transition Microsoft talked about in its press release? Ummm, smart money is the answer is yes. Meanwhile, like the Kremlin after a purge, traces of KJ are already disappearing.
---
July 23, 2008 6:49 PM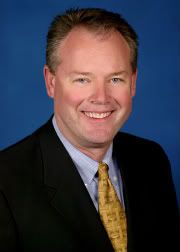 Wow.
Kevin Johnson, the Microsoft exec in charge of Windows and the company's huge online services push, is leaving to head Juniper Networks, The Wall Street Journal reports Wednesday night.
(Note: Microsoft just posted the official news.)
Johnson was much involved in Microsoft's thus-far-abortive attempt to buy Yahoo for its Web search and ad expertise. He was also the point man in Microsoft's big buy of aQuantive.  Both acquisitions were aimed at Google's dominance.
Oh, and "KJ" was also at CEO Steve Ballmer's side on the Microsoft campus today for a company "town hall" meeting. No mention of his impending exit was made.
The news hit the day before Microsoft's annual financial analysts' meeting in Redmond, Wash.  Johnson was on the agenda. It'll be interesting to see who fills that slot.
The paper reports that Johnson's group, which includes the company's past-and-present Windows warhorse as well as its nascent (and very expensive)  online services push, will be split with Ballmer taking on Windows and associated Windows Live services with Steve Sinofsky, John Devaan, and Bill Veghte reporting to him. The other group will take on search, online advertising and MSN, the Journal reported, citing unnamed sources.
Microsoft earlier this year hired Stephen Elop to head its profitable business division out of Juniper Networks.
---
July 23, 2008 11:48 AM

Profile: Bcournoyer
This Microsoft ad for Windows Vista began making the online rounds this week: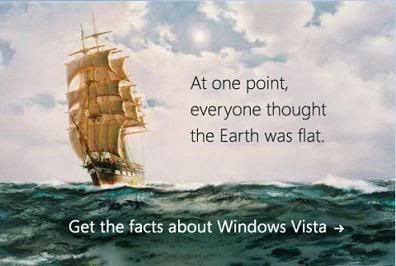 Reaction to the ad has been negative so far, and Microsoft even reportedly pulled the ad from its site. But if it does give a glimpse into Microsoft's pro-Vista campaign, here are some ideas for follow-up ads:
---
July 21, 2008 10:28 PM
Brocade will pay nearly $3 billion for Foundry Networks in a move to take on Cisco Systems Inc. in the data center and beyond, the companies announced Monday.
Foundry has a heavy and well-respected arsenal of enterprise networking infrastructure, including routers, switches and more. Brocade said teaming up with Foundry would quickly enable "next generation" technology development for the data center and provide a full networking portfolio. In fact, the acquisition puts Brocade in a position to offer equipment for wide and local area networks, as well as for data center and storage networks.
Brocade's storage switches are often connected to Foundry's data networking switches, so combining the two companies would likely beef up sales channels from both companies, RBC Capital Markets analyst Mark Sue told Reuters Monday. He also said, both companies "share a common foe" in Cisco. Continued »
---
July 21, 2008 8:54 PM
Electronic Data Systems (EDS) shareholders will take to a Texas district court Thursday to seek an order to postpone a July 31 shareholders meeting in which they are meant to vote on the Hewlett-Packard (HP) acquisition.
Shareholders say the current acquisition agreement stalls the price of EDS shares at $25 and prohibits EDS from seeking higher bids from other companies. They say EDS is worth more, considering it has seen increased revenue in the past year and its 2008 revenue projections are on target.
"Why is EDS accepting what many experts consider to be an undervalued share price," asked Randall Baron, an attorney with Baron & Budd, one of the law firms representing the shareholders. Continued »
---
July 21, 2008 2:10 PM
It's been a week since Microsoft's Worldwide Partner Conference, and sometimes a couple days of beaching it (along with a little adult beveraging), puts stuff into perspective.
Here's what percolated to the top of mind after some R&R: Continued »
---