---
August 18, 2008 2:59 PM
SAP has reorganized its SME channel to improve partner recruitment, enablement and marketing.
Patricia Hume, senior vice president of SAP's global indirect channel unit, stopped by SearchITChannel.com world headquarters today to tell us about the reorganization. She explained that the basic org structure before consisted of a sales team and a marketing team. Now, there are more subsets designed to meet specific goals.
---
August 15, 2008 10:04 AM
So, once again, Domino is dead.
That's the gist of Ron Herardian's article in — get this — Dominopower.com. This may be trolling but there's a lot of truth in what Herardian, a longtime contact and a Domino partner by the way, has to say.
---
August 14, 2008 11:54 AM
VMware was rocked by a bug in a critical update to its ESX software. The Version 3.5 Update 2 to be exact.
The issues were triggered when the ESX 3.5 or ESXi 3.5 update 2 clocks hit midnight on August 12. At that point, code in the update triggers the user's software license to expire. When that happens, virtual machines that are powered off may not be turned on and those that have been suspended may fail to leave suspend mode and VMs may not be migrated with VMotion.
The problem prompted new VMWare president Paul Maritz to publicly apologize for the agita.
Wrote Maritz: "I am sure you're wondering how this could happen. WE failed in two areas: Not disabling the code in the final release of Update 2 and not catghing it in our quality assurance process.
The problem surfaced on this community thread.
---
August 13, 2008 11:46 AM
Roundtrip tickets for two to Beijing for the Olympics: $3,300.
Hotel room (after post-building-boom price cuts): $150 per person.
Twenty-four meals over the course of your stay: $631.84
Image of  the Windows Blue Screen of Death looming over Olympics Opening Ceremony: Priceless.
Kudos to those knuckleheads over at Gizmodo for their diligent work.
---
August 12, 2008 2:46 PM
Dell launched a new line of laptops today, once again favoring its direct sales strategy over its channel program.
I received the press release in my inbox this afternoon. Not only is there no mention of the channel, there are links to two pages that create obvious channel conflict: one where customers can customize and purchase laptops and desktops directly from Dell, and another where customers can learn about support, consulting and managed services — again, provided directly by Dell.
---
August 12, 2008 12:09 PM
Here's a tidbit that broke last week while some were vacating: Bill Baker, a business intelligence and database guru at Microsoft, is leaving this month to become CTO of Visible Technologies.
The news was disclosed just as Microsoft (finally) announced SQL Server 2008's release to manufacturing (RTM).
"BI Bill" spent 12 years at Microsoft and another 15 or so at IRI Software (later Oracle) and Softbridge.
The VSteamSystemCentral blog has more on Baker's departure.
---
August 12, 2008 8:55 AM
Ever get the unstoppable urge to hear a piano ballad about Microsoft Exchange 2007? Me either. But that hasn't stopped Microsoft from recording one anyway.
David Sterling, a senior software development engineer for Exchange Web Services, has released "The Autodiscover Song," about the Autodiscover feature in Exchange. The Seattle Post-Intelligencer's Todd Bishop calls it an "Elton John-style musical treatment," but he's being way too kind. It's slow, it's not catchy, and for a song that's supposed to be tongue-in-cheek (I think), it's not even funny.
Here's the verse that really gets me:
Call it once for each mailbox of interest
Pair the link and mailbox for each request
If you encounter errors
Refresh once again
For more information search MSDN
---
August 12, 2008 5:50 AM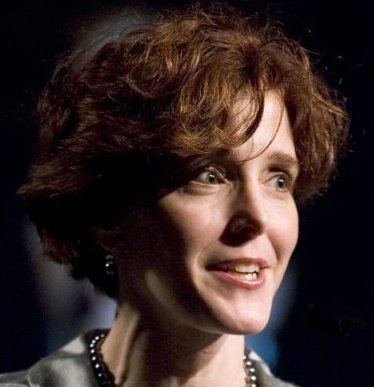 Profile: Heather Clancy
I've spent most of my journalism career gawking over the new stuff, the products that could be best-described as NOT mainstream. Well, AMI Partners has just come out with some new research in conjunction with the Computing Technology Industry Association (CompTIA) studying the SMB buyer's intentions and mindset when it comes to these so-called emerging technologies, and I must say that I was a tad surprised by this community's growing willingness to be on the bleeding edge.
Here are some highlights from the results, which were shared during a presentation last week at CompTIA Breakaway. (The survey base includes companies in the United States, Canada and the United Kingdom.):
---
August 11, 2008 11:17 PM
HP ProCurve announced Monday it will buy wireless local area network (WLAN) company Colubris Networks. The terms of the deal have not yet been disclosed.
Colubris is the latest in a string of WLAN players to be snapped up by major networking companies in a race to diversify offerings and offer end-to-end solutions. Continued »
---