---
September 3, 2008 5:45 PM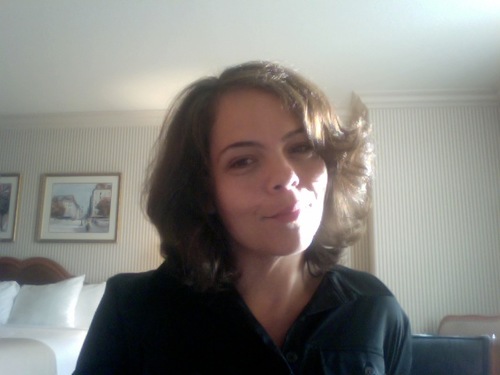 Profile: rivkalittle
These days, Cisco's name in the news is generally accompanied by major acquisition speculation (read EMC or VMware). But anyone looking for something more concrete may have an easier time finding affordable gas.
Wednesday morning Cisco senior vice president and corporate controller Jonathan Chadwick spoke at the Citibank Citi Technology Conference where analysts were on the hunt for potential acquisition tidbits.
In perfect Cisco executive form, Chadwick dropped just enough info to keep folks questioning … and nothing more. Continued »
September 3, 2008 1:46 PM
Google Chrome isn't anything special as a Web browser — at least not yet.
Sure, Chrome is fast and clean-looking. But it really doesn't have any "Cool! I wish I'd thought of that!" features that dramatically improve the browsing experience. So what's all the fuss about?
One word: potential. Continued »
---
September 3, 2008 8:52 AM
Many have been waiting for Sanjay Kumar, the former CEO of CA (which in pre-indictment, pre-conviction days was known as Computer Associates) to break his silence.
Kumar pleaded guilty two years ago to charges of conspiracy, fraud, obstruction etc. etc. in part of a massive Computer Associates accounting scandal. He got 12 years. Now he's talking, according to court documents uncovered by Newsday.
---
---
August 28, 2008 9:46 AM
It's an editor's worst nightmare: An obituary hits the wire before the subject is, well, is actually dead. (Insert Monty Python Holy Grail joke here.) 
It happened yesterday when Bloomberg posted its Jobs obit. Gawker managed to find and post the copy before it was retracted.
 To re-clarify: Apple CEO Steve Jobs is still among us.
---
August 26, 2008 8:17 AM
By Elaine Hom, Associate Features Editor

SAN ANTONIO — At Avnet/IBM's Ignition '08 Conference in San Antonio, the word of the day seems to be "certification." Every time I sit down at a table, I get asked, "so what are you certified in?" They seem pretty crushed (and/or scornful) when I sheepishly admit that I'm not certified in diddlysquat.
---
August 25, 2008 1:27 PM
The Computing Technology Industry Association (CompTIA) says it has certified more than 50,000 IT professionals with its vendor-neutral CompTIA Security+ designation. How many individual vendors can say the same thing?
---
August 21, 2008 8:36 AM
We now know how Microsoft is spending $10 million of its $300 million campaign to combat Apple's "Mac vs. PC" ads: by hiring Jerry Seinfeld.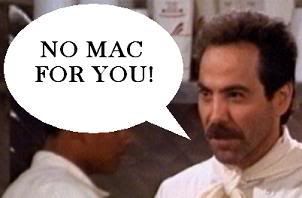 The Wall Street Journal reported today that Seinfeld will be "one of the key celebrity pitchmen" in the campaign, and he will appear in ads with the master of Microsoft's domain, Bill Gates.
By now you probably know the basics of the saga: Apple bombards the airwaves with commercials about how Macs are cool and PCs are lame, now everyone thinks Vista stinks, yada, yada, yada, Microsoft's finally fighting back. But so far, the Seinfeld news is going over about as well as George Costanza's conversion to Latvian Orthodox.
---
August 20, 2008 4:35 PM
So, the word is out: Hewlett-Packard is collapsing its PartnerOne program for resellers, VARs and other IT solution providers, stripping it of all those precious metals designations and creating, instead, new labels that it thinks will mean something more to potential customers.
---
August 19, 2008 7:42 AM
Regulatory compliance has driven a whole lot of business for security resellers in the past few years. But that doesn't mean you can just walk into a customer site, say "compliance" and successfully sell whatever you want.
Security experts Anton Chuvakin and Rich Mogull both recently wrote about the "checklist mentality" that most customers take when addressing regulatory compliance. What that means is, CSOs have a list of what they need to be compliant, and if what you're selling isn't specifically on that list, they don't want it.
---