---
September 24, 2008 1:27 PM
1: Trade shows aren't dead. (Sorry Rivka.) The crowds at Moscone Center —ALL of Moscone Center — are bigger than remembered. Of course it's been two years since I covered the event and in that time, Oracle's bought about a gagillion companies, as IDC's Carl Olofson pointed out. Oracle's sales force alone has grown from 8,000 to 17,000 in five years, mostly due to acquisitions. So maybe Oracle stacked the deck.
2: This SaaS thing has legs! Who knew? Oracle CRM On Demand sales grew 80% last year and in the next four quarters the company expects its sales to surpass those of on-premise CRM, according to David Bonnette, group vice president.
3: There's no more boat at the bottom of the escalators.
September 24, 2008 12:08 PM
The RTM version of Microsoft Small Business Server 2008 is posted to Microsoft's TechNet and MSDN for subscribers. Some subscribers that is. A few subsets of that population still cannot access the software — all they get is greyed-out links. That's a buzz kill. Word has it that Microsoft is working on the issue.
Also, Action Pack subscribers, who got access to the premium edition of SBS 2003, will now only get the Standard Edition. The differentiator between standard and premium editions is the presence of SQL Server 2008 in the latter. And since Action Pack people already can get the database, why the shutout?
Registered partners can subscribe to Action Pack for $300 a year to get lots of not-for-resale software and other perks.
---
September 24, 2008 9:06 AM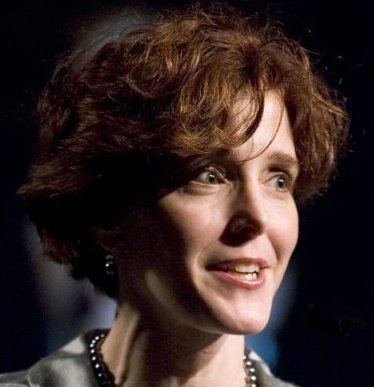 Profile: Heather Clancy
I don't usually get pulled into politics in my blogs, but I couldn't resist a recent survey released by CDW with some data pertaining to how the upcoming election may or may not affect IT spending. The research is part of the solution provider's bimonthly CDW IT Monitor.
The survey conducted in July among roughly 1,060 IT decision makers revealed that 28 percent of them trust Barack Obama more when it comes to handling issues of concern for IT professionals. Continued »
---
September 23, 2008 4:07 PM
SearchOracle.com's Barney Beal pointed out the big 'X Is Coming' signs that have sprouted up in and around Moscone Center at Oracle OpenWorld today.
In this case, X must equal the game-changing, revolutionary, paradigm-shifting, barn-burning, kill-SQL-Server-or-MySQL-in-their-crib database innovation that Larry Ellison et al have been hinting about for more than six months.
---
September 22, 2008 10:54 PM
Speculation at Oracle OpenWorld continued to swirl around what Larry Ellison will say Wednesday. In the past two earnings calls, the Oracle CEO has hinted (not very subtly) about a new killer capability in the database that will preserve and build on its marketshare lead.  Some partners say their Oracle reps have continued to feed the rumor mill, promising technology that will bring "extreme performance" to the fore.
---
September 22, 2008 1:10 PM
It looks like Oracle is embracing "the cloud."
At Oracle OpenWorld on Monday, the two Chucks — Oracle president Charles Phillips and executive vice president Chuck Rozwat–said Oracle is making its full Fusion middleware toolset, and its database, available to run on Amazon.com's  cloud infrastructure.
---
September 21, 2008 7:40 PM
The Oracle PartnerNetwork (OPN) kick off to Oracle OpenWorld was bigger than ever. And there was some news, other than Ted Bereswill's move from the direct sales side of the house (The dark side? I kid! I kid!) to the wonderful world of partner-oriented sales.
For one thing, the company is revamping its partner education and training curricula and how it is made available. It will now use third-party delivery partners as well as the traditional Oracle University approach. Trainees can get the training in person or via the Web, Judson Althoff, group vice president of Worldwide Alliances & Channels, told SearchITChannel.com on Sunday.
---
September 21, 2008 1:00 PM
Most Oracle OpenWorld attendees are still shaking the sleep out of their eyes but there's already news.
 Ted Bereswill, who had headed up North American technology sales (that is database and middleware) is the new top channel poobah for North America.  Bereswill, who has been with the database-and-apps giant since 1990, is now head of North American channels and alliances. In his new role, as in his last, he reports to Keith Block, executive vice president, North America for Oracle.
---
September 21, 2008 11:58 AM
Cisco Systems has acquired open source instant messaging and presence company Jabber less than a month after it picked up e-mail and calendaring software provider PostPath. The move signifies Cisco's ongoing moves to reach out of the network and onto the desktop.
Terms of the deal have not yet been announced. Cisco executives were unavailable to discuss the impact of the deal on Cisco or Jabber partners.
Though Cisco already owns instant messaging and presence features, Jabber's applications are open source and based on its own Extensible Messaging and Presence Protocol (XMPP). These applications are therefore easier to integrate into emailing, calendaring and other Web 2.0 software across the board, giving Cisco a leg up in the collaboration race against Microsoft and IBM. Continued »
---
September 19, 2008 2:31 PM
I was truly confused Wednesday morning when I jumped off the bus near the Jacob Javits Center in New York for Interop and saw armies of tight skirts and multi-colored stilettos trotting up the ramp to the convention center. This is not IT conference wear. These are not tech rats. No wrinkled khakis. Too many cutesy chicks. Continued »
---