---
July 30, 2008 11:34 AM
SAP wants to see at least 30,000 new SAP consultants enter the market in the near future. And partners will be the driving force behind that growth.
That's the word from Bill McDermott, CEO of SAP Americas and Asia Pacific. My colleague Courtney Bjorlin, news editor for SearchSAP.com, just posted an exclusive interview with McDermott. She asked him if there's a shortage of skilled SAP workers, and if so, what SAP's doing to address that. Here's what he had to say:
Over these next few years, we'll add 30,000 to 50,000 trained SAP consultants. Some of that will be SAP. But we'll be the small amount. Partners will continuously invest in these students from university. Also, hiring from the industry where a lot of these smaller software companies have failed, or companies like Oracle where the demand continues to go down, that supply will be regenerated toward SAP. It's the partner ecosystem.
July 29, 2008 7:43 PM
Juniper Networks fished an executive out of its own sea of channel partners this week, hiring Philip O'Reilly, former CEO of Solunet, as the new senior vice president of U.S. enterprise sales.
O'Reilly will replace Hayley Tabor, who left the position earlier this year. Working with Juniper's executive team, O'Reilly will drive sales through the company's direct, indirect, federal and distribution channel, and he'll report to the newly appointed executive vice president of worldwide field operations John Morris. Continued »
---
July 29, 2008 12:25 PM
The great 20th-century British philosopher Mick Jones once asked the defining question of his era: "Should I stay or should I go?"
OK, OK, OK. Jones wasn't a philosopher. He was the singer for The Clash. But his words are ringing truer today than perhaps ever before, as consumers and CIOs alike ponder if they should stay with Windows XP or go to Windows Vista. And the recent advice coming from the analyst community isn't doing much to help these people answer Jones' question.
---
July 29, 2008 11:51 AM
There's no better way to spend a hot afternoon than in an air-conditioned  gym zoning out in front of ESPN's afternoon lineup. (Minus Jim Rome, whose appeal remains a mystery.)
Anyway, the various Around the Horn and PTI guys were in fine fettle the other day, yelling about how Goodyear should refund ticket prices for the recent Allstate 400 debacle it sponsored. For those not in NASCAR's orbit, this race was a joke because cars kept blowing tires and pulling over for repairs. Blown tires? Goodyear? Talk about PR nightmares.
No word from Goodyear on this yet but the whole mess got me thinking about Vista. Microsoft continues to insist that Vista is good for us. The new ads — fruit of the now-famous $300 million campaign — are starting to hit in the New York Times and other venues. It's not Vista that's bad, it's just that people are stupid. Get it? We are still dinosaurs in Microsoft's view. Parenthetical question to Microsoft: Who's getting more bang for the advertising buck? You or Crispin, Porter Bogusky? Not sure you'll like the answer. Continued »
---
---
---
July 28, 2008 8:52 AM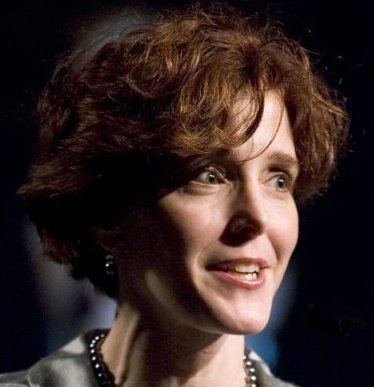 Profile: Heather Clancy
If you're building out a Dell solutions practice, there's a new third-party tool available from Aspire Technologies that's supposed to help solution providers more quickly create sales quotes that include Dell products. Aspire, which is based in Orlando, Fla., didn't work with Dell on the software, so keep that in mind.
The application plugs into QuoteWerks, an application that integrates with most widely used CRM tools as well as information utilities from distributors Ingram Micro, Synnex and Tech Data. What does that mean? Simply that data and notes associated with any quotes created with the tool are automatically added to the prospect's CRM record.
Other features of the utility include the ability to export information into an XLS spreadsheet file; a multi-product search function; a group part number builder; and an importing utility that pulls in products listed in a Tech Data shopping cart.
The software can be downloaded at quotewerks.com.
---
July 25, 2008 1:39 PM
EDS shareholders agreed Thursday to vote on Hewlett-Packard's (HP) bid to acquire the company, The Dallas Business Journal reported.
Shareholders first asked a judge in a Texas district court to hold off the vote scheduled for July 31 because they said EDS had locked itself into an agreement with HP that undervalued its shares. Shareholders also said the company had not sought other possibly higher bidders. Continued »
---
July 25, 2008 11:53 AM
By Colin Steele, News Writer
Citrix likes Ingram Micro so much, it's going to stop seeing other distributors.
Citrix is going exclusive with Ingram Micro and expanding their distribution deal to include more rewards and resources for channel partners. The Ft. Lauderdale, Fla.-based virtualization vendor announced the news this morning.
---
July 24, 2008 10:36 AM
Is Juniper running scared? Moving in new directions? Something's up. CEO Scott Kriens — who has been with the company since its inception in 1996 — is out, and folks on the street say they didn't see this one coming. Kevin Johnson, president of Microsoft's Platform & Services division is in, and Microsoft folks also say they had no clue.
Kriens will remain at Juniper as chairman of the board working with "leadership and strategy" — you know, now that he's no longer really a leader.
While most of the press is talking about the stunner at Microsoft, the seismic shift may really be occurring at Juniper. Continued »
---