---
October 31, 2008 10:45 AM
Okay, this is hilarious. Check it out. It's got everything: Sun CEO Jonathan Schwartz, open source, and Schwartz's ponytail.  Don't mock, you cynics. Faux Schwartz has a point: You don't see Steve Ballmer open sourcing HIS ponytail.
October 31, 2008 10:28 AM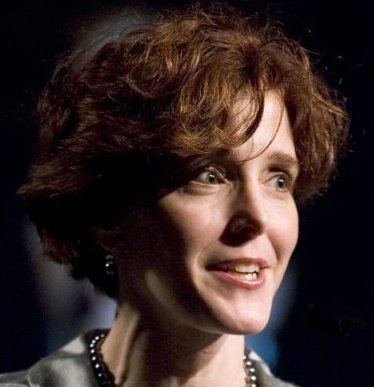 Profile: Heather Clancy
The big whack that consumer confidence took over the last couple of months (as measured by the Conference Board) continues to be echoed in the IT buyer community, according to the latest stats from the ongoing, bimonthly CDW IT Monitor. Now, though, the anemia is spreading out of the commercial buying minds and into the government sector.
The monitor includes two components: The IT Value Monitor, which looks at the value that IT organizations place on technology, and the IT Growth Monitor, which measures future expectations for technology. In September, the overall readings for all three government areas (local, state and federal) slipped by four points to 70 (the lowest point since the CDW data collection started last year. The overall Monitor rating across all sectors declined by one point to stand at 72.
---
October 31, 2008 8:07 AM
Over the next few months, you're going to see a dramatic shift in marketing from your supplier partners. The theme of their marketing will shift from all the cool stuff they can do to how much money they can save customers. Rapid ROI, or ROI now, is going to be the drumbeat. But what about you? Are you explaining to your customers how much money you can save them? Continued »
---
October 28, 2008 8:53 AM
As expected, Microsoft started to talk up some details of its cloud computing strategy Monday at its Professional Developers Conference.
Amidst all the cloud talk, there were a few deliverables mentioned in Monday's keynotes including activation codes for four new Azure Services outlined by Microsoft chief software architect Ray Ozzie on Monday morning. Developers and VARs can use those codes to poke around and try out the hosted services.
---
October 28, 2008 7:51 AM
The failing economy has claimed a victim in the world of tech conferences.
NetApp has canceled NetApp Accelerate 2009 — what was to have been the company's first annual user conference — because of widespread cutbacks in corporate travel.
---
October 28, 2008 7:27 AM
For all the complaining people do about how Windows machines freeze up, crash and give us all these wacky error messages, we should thank our lucky stars that the problem is limited to PCs.
Imagine a world where it takes an hour and a half to watch one episode of "Scrubs," you have to hold down the power, mute and number seven buttons on your remote control to reset your TV, and error messages like "Windows does not recognize the device 'DVD Player'" pop up on your television.
Well, The Onion has. And it's not pretty. But it's hilarious.
---
October 27, 2008 12:01 PM
I spoke on the subject of virtualization rollout strategies in a session at Data Center Decisions in Chicago last week. I started the session with an informal two-question survey of about 80 or so end users in the room. The results from those two questions speak volumes about the ongoing opportunity for resellers.
My first question was: "How many of you have started to roll virtualization out beyond just testing and evaluation?" Continued »
---
October 27, 2008 11:40 AM
After successfully pulling off a guerrilla marketing stunt at VMworld last month, Microsoft is now finding out what it's like to be on the other end of such a campaign.
As the Microsoft Professional Developers Conference kicked off this morning in Los Angeles, bicycle riders outside the convention center distributed T-shirts and fliers promoting the Salesforce.com development platform, Force.com, according to the Seattle Post-Intelligencer Microsoft Blog. They also gave out donuts.
Mmm, donuts.
Salesforce.com showed impeccable timing, because inside the show, Microsoft launched its own hosted development platform, Windows Azure. Azure, formerly referred to as Windows Cloud, will also face competition from the Google App Engine and Amazon Web Services.
---
October 27, 2008 8:16 AM
Microsoft is using this week's Professional Developers Conference to celebrate the birth of Windows 7, its next operating system. And guess who wasn't invited to the party?
Windows Vista.
Of the 194 sessions at the PDC, 22 are devoted to Windows Seven, according to Microsoft Watch. Zero are devoted to Vista, the oft-criticized successor to the popular Windows XP. And that's only one of the many signs that Microsoft is using the PDC not just to introduce Windows 7 to the world, but to distance itself from the Vista flop.
---
October 24, 2008 10:17 AM
Has Microsoft lost its mojo?
There's something different in the air. Microsoft is doing its best to drum up an uproar around next week's Professional Developers Conference (PDC). The company's code-name generator is in overdrive — nothing new there. But it's become painfully obvious that the company's ratio of code names to products completed on time, as promised, is dismal. Remember the infamous "pillars" of Longhorn? I rest my case.
---