---
November 9, 2008 4:43 PM
I attended a partner conference last week hosted by distributor Westcon, where I was honored to facilitate their opening industry panel. I'm not allowed to report on who exactly said what, but I can tell you that one sleeper topic (actually, not-so-sleeper but not-so-talked-about) among the five VARs on stage was leasing and financing. This theme also popped up a few weeks back during the Ingram Micro VentureTech Network Invitational, and it was also the recent focus of a videocast that I recorded for another client.
---
November 6, 2008 3:56 PM
I spend much of the week speaking with suppliers about their solutions, and as you can imagine in almost every conversation the subject of the channel comes up. I'm surprised how little manufacturers understand about the channel and how to properly leverage the channel. So the first question is: Are you leverageable? Continued »
---
November 5, 2008 6:39 PM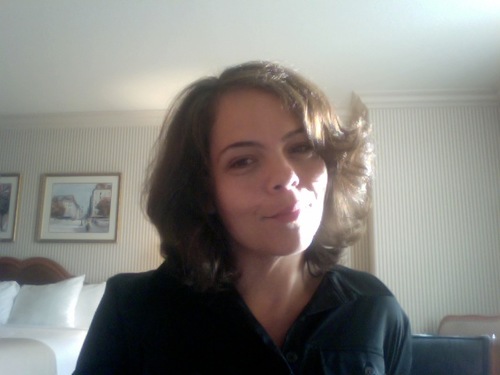 Profile: rivkalittle
Cisco CEO John Chambers said Wednesday afternoon during a Q1 earnings call that he expects sales to fall 5 to 10% in the second quarter and that the company will go on a $1 billion cost cutting campaign, halting hiring as one of many maneuvers. The good news is that Chambers didn't lower long term growth predictions of 12 to 17%. Continued »
---
November 5, 2008 1:22 PM
Anecdotal evidence is that Microsoft ERP sales are in the tank this year, although it's hard to tell how much of that is Microsoft-specific vs. the overall ERP category sucking wind of late.
---
November 4, 2008 10:37 AM
In my last blog entry, I talked about how critical it is to communicate your ROI to customers. But how can you improve upon your ROI? Well, one way is to eliminate — or at least shrink — the evaluation process. Continued »
---
November 3, 2008 12:01 PM
More bad news: Circuit City is shuttering 155 of its 760 stores and laying off their staffs. The cuts will affect thousands of employees and end Circuit City's presence in 55 markets. The stores will close on Election Day with liquidation sales to follow.
---
October 31, 2008 10:45 AM
Okay, this is hilarious. Check it out. It's got everything: Sun CEO Jonathan Schwartz, open source, and Schwartz's ponytail.  Don't mock, you cynics. Faux Schwartz has a point: You don't see Steve Ballmer open sourcing HIS ponytail.
---
October 31, 2008 10:28 AM
The big whack that consumer confidence took over the last couple of months (as measured by the Conference Board) continues to be echoed in the IT buyer community, according to the latest stats from the ongoing, bimonthly CDW IT Monitor. Now, though, the anemia is spreading out of the commercial buying minds and into the government sector.
The monitor includes two components: The IT Value Monitor, which looks at the value that IT organizations place on technology, and the IT Growth Monitor, which measures future expectations for technology. In September, the overall readings for all three government areas (local, state and federal) slipped by four points to 70 (the lowest point since the CDW data collection started last year. The overall Monitor rating across all sectors declined by one point to stand at 72.
---
October 31, 2008 8:07 AM
Over the next few months, you're going to see a dramatic shift in marketing from your supplier partners. The theme of their marketing will shift from all the cool stuff they can do to how much money they can save customers. Rapid ROI, or ROI now, is going to be the drumbeat. But what about you? Are you explaining to your customers how much money you can save them? Continued »
---