---
December 5, 2008 3:05 PM
Seems Juniper Networks is not the only buzzard swooping over the potential ruins of Nortel to snatch its channel partners.
John Wrona, executive vice president of sales and marketing at Nortel partner Ronco Communications, said he's been hit up by AT&T, Avaya, Siemens and Cisco in the past month or so. Nortel's shares have been trading at below a buck since November 7 and analysts predict the company will fold or be sold. Continued »
December 5, 2008 1:24 PM
VARs could have a bigger role in the SAP channel, if Business Objects CEO John Schwarz has his way.
SearchSAP.com news editor Courtney Bjorlin this week alerted me to comments Schwarz made during a "fireside chat" at the Credit Suisse Technology Conference in Scottsdale, Ariz. He talked about the differences between SAP and Business Objects — which SAP acquired last year — when it comes to their go-to-market strategies. Business Objects relies more on VARs, while SAP focuses more on systems integrators, he said.
Schwarz also acknowledged it's been a challenge to reconcile the two approaches, but it doesn't sound like he's too eager to change Business Objects' approach:
"We are learning how to live together," he said. "Hopefully, the Business Objects view is taking precedence."
---
---
December 2, 2008 9:27 PM

Profile: StorageSwiss
While post-sale technical support is one of the key services the channel can provide to clients, sometimes it's one of those services you wish you'd never heard of: The wrong product, a sloppy upgrade or an unsophisticated user can quickly consume all of the profit that the support center generates.
Whether you have a sophisticated help desk or rely on your installing engineers to play double duty and assist customers with problems, there are some key steps to take to cut down on support calls.
---
December 1, 2008 3:05 PM
Whoa. Retailers can't catch a break this year.
First of all there's this little thing called a recession, which we're now officially in,  according to the National Bureau of Economic Research, otherwise known as NBER. (Thanks for the heads up guys!)
---
November 27, 2008 12:21 AM
Valleywag, which became the semi-official scandal sheet for techies and their hangers on, has been sucked back into the Gawker.com mother ship.  Managing editor Owen Thomas will contribute to the broader Gawker.com gossip site. The best commentary on the news was at Ted Dziuba's Uncov which ran it under the headline: "Valley Wag dies; takes Internet celebrity with it." Dziuba also ran a list of "Valleywag stars who never mattered and still don't" including flashes-in-the-pan like Julia Allison, Pownce's Leah Culver, and (oh yeah) Ted Dziuba.
The demise signifies bad news for e-commerce, indicating that even sites with great readership can't sustain themselves. Last week, the Interactive Advertising Bureau (IAB) and PricewaterhouseCoopers said that online ad revenue was up just 2%  sequentially for the third quarter to $5.9 billion. If that rate bears out for the rest of the year, online ad sales will rise just 10% over last year compared to 23% growth for the previous year. In another bad sign , researcher comScore said that online spending by consumers was down 4% for the first 23 days of November compared to the corresponding year-ago period. Based on those figures, comScore predicts that online retail spending will be flat overall this year.
Yikes.
---
November 26, 2008 12:44 PM
Earlier this week I got to talk with Casey Jones, a field sales executive for CDW Government, about the channel opportunities in the government market — expected to be one of the hottest verticals in 2009.In a straw poll taken at the CDW Partner Summit last week, partners said the government vertical will spend more than most others on IT next year.
"We expect this to be a growth market for '09, after healthcare and energy," Jones said.
---
November 25, 2008 9:35 PM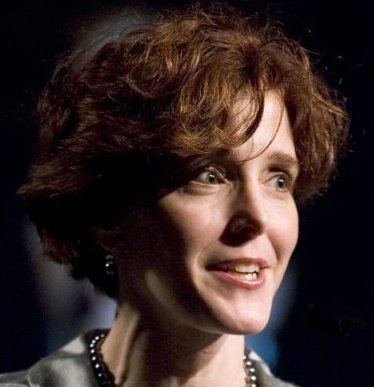 Profile: Heather Clancy
Just wanted to officially add my name to the list of journalists and industry analysts seeking positive news, especially when it comes to economic growth. Tell me good things, I want to hear them! But I am obliged to update readers on two pieces of data that I came across in the past week that should be considered as you're adjusting your plans for next year.
---
November 25, 2008 5:32 PM
When Cisco CEO John Chambers says he plans to slash spending, he means it. Cisco has implemented a mandatory shutdown of U.S. and Canadian operations between December 29 and January 2.
During his fiscal year '09 Q1 report, Chambers said the company would reduce expenses by $1 billion, slashing travel and discretionary-related expenses, including events, tradeshows, marketing and other activities.
---
November 25, 2008 9:30 AM
Microsoft's new 0% financing offer for its Dynamics line of business software is a direct response to partners, the company's sales chief says in a new interview.
Robert Youngjohns, president of North American sales and marketing, recently talked to Joseph Tartakoff from the Seattle Post-Intelligencer. And in his Microsoft Blog today, Tartakoff posts this excerpt from the interview:
Most of our Dynamics products (are sold) through a web of business partners. They said, "Look we don't have the credit terms we used to have, it would be really helpful if you could help us with credit terms and offer attractive financing." We've had a Microsoft finance organization, which is essentially a leasing company within Microsoft, and we are using them pretty aggressively to help in those situations where customers want to modify payment terms to more suit their business needs and help fund products over a longer period of time.
Microsoft announced earlier this month that it will offer 0% financing for new, qualified customers that purchase Microsoft Dynamics CRM and ERP software. It's the product line's first 0% financing offer in more than three years.
---