---
November 18, 2008 9:38 PM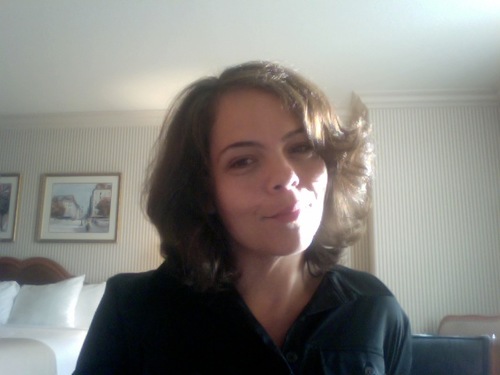 Profile: rivkalittle
INX Inc. snapped up Cisco VAR NetTeks Technology Consultants this week, continuing a trend in VAR consolidation.
The acquisition went for an initial $1.35 million in cash and 30,770 shares, with a potential payout of $2.8 million if NetTeks hits performance targets. NetTeks saw revenue of approximately $12.7 million for the 12 months ending September 30, 2008. Continued »
November 18, 2008 11:37 AM
The class action suit filed over Microsoft's discredited "Vista Capable" hardware claims has brought to light quite the sordid saga.
---
November 17, 2008 8:21 PM
Jerry Yang, the bedeviled CEO of Yahoo, is leaving the company, reports AllThingsD, citing an internal email message from Yang to Yahoo employees. He outlasted expectations of many who saw the writing on the wall last May when Yang didn't respond quickly enough to Microsoft's enriched bid to buy Yahoo.
 Yang will remain on Yahoo's board  and also resume his Chief Yahoo responsibilities, according to AllThingsD. Heidrick & Struggles has been retained to find the new CEO.
Ed's Note: It's official now. Here's Yahoo's statement on Yang's departure.
New Ed's Note, November 19: Real Dan Lyons was right to call out Swisher for claiming this as a bona fide scoop or, in Dan's words: "EXCLUSIVE SCOOP on the BIGGEST STORY OF THE DAY!!!!!" seeing as how she got the press release minutes before it posted. Yes, that's more like taking dictation than breaking a story. Mea culpa. Also note, the fact that Lyons also called out Yahoo's PR staff as liars apparently got his blog "redacted" by the Newsweek bosses. Damn shame. Good thing the Industry Standard kept the goods online.
---
November 17, 2008 6:17 PM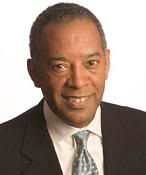 Symantec CEO John Thompson is retiring next year, and COO Enrique Salem — a controversial figure among Symantec partners — will replace him.
The company made the announcement this afternoon, and the move will become official April 4, 2009. Thompson will remain as chairman of Symantec's board of directors, and Salem will join the board at that time. Thompson becomes the second high-level Symantec executive to leave in as many months; worldwide channel vice president Julie Parrish left for NetApp in October.
---
---
November 17, 2008 9:55 AM
We're eight years into the 21st Century, but the United States is about to get its first 21st Century president. And as Barack Obama prepares to take the White House into the digital age, it's becoming clear that the transition won't be an easy one.
Imagine a global corporation whose CEO doesn't have an email address or a laptop, let alone a BlackBerry. Well, that's been the federal government for all these years. That's partially because former presidents were from a different generation that never saw the need for these technological advances. But it's also because being president of the United States is unlike any other CEO's job.
---
November 15, 2008 11:29 AM
By Elaine Hom, Associate Features Editor
Just when you thought people couldn't be any dumber about their avatars, Second-Life-being-someone's-only-life makes the news again. A UK couple recently filed for divorce after the wife, Amy Taylor, discovered that her husband, David Pollard, was having a virtual affair. How scandalous!
---
November 13, 2008 1:33 PM
Saaaaaaved byyyyyy zeeee-rooooooo.
Surely you've heard that cheesy song ad nauseam this fall on Toyota commercials for a 0% financing offer. Well, Microsoft is now getting in on the act (the 0% financing offer, not the annoying song).
---
November 13, 2008 12:23 PM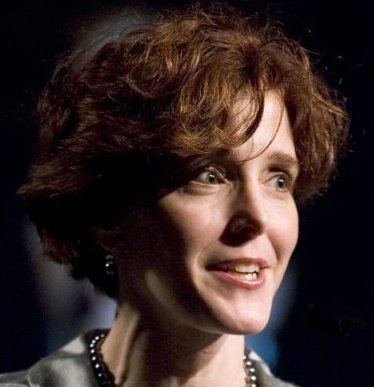 Profile: Heather Clancy
Taking a break from writing a couple of presentations for next week's distributor Synnex's Varnex community event to write about an interesting announcement I saw yesterday from Tata Consultancy Services and WorkLight, which bills itself as a Web 2.0 for business specialist.
---
November 13, 2008 12:21 PM

Profile: StorageSwiss
In my last entry we discussed becoming the emerging technology experts in your field, the guys that can fully vet and recommend the right technology to clients. While you can never guarantee success with the companies that make these products, your clients are going to want some assurance that they're not making a big mistake in buying an emerging technology, and this is especially important in today's down economy. There are several factors to look for in a new company when determining whether it's on the right track.
---