---
November 26, 2008 12:44 PM
Earlier this week I got to talk with Casey Jones, a field sales executive for CDW Government, about the channel opportunities in the government market — expected to be one of the hottest verticals in 2009.In a straw poll taken at the CDW Partner Summit last week, partners said the government vertical will spend more than most others on IT next year.
"We expect this to be a growth market for '09, after healthcare and energy," Jones said.
November 25, 2008 9:35 PM
Just wanted to officially add my name to the list of journalists and industry analysts seeking positive news, especially when it comes to economic growth. Tell me good things, I want to hear them! But I am obliged to update readers on two pieces of data that I came across in the past week that should be considered as you're adjusting your plans for next year.
---
November 25, 2008 5:32 PM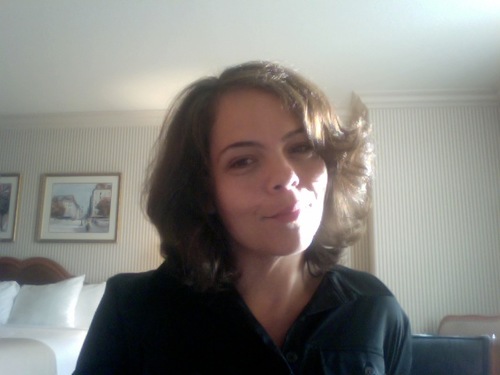 Profile: rivkalittle
When Cisco CEO John Chambers says he plans to slash spending, he means it. Cisco has implemented a mandatory shutdown of U.S. and Canadian operations between December 29 and January 2.
During his fiscal year '09 Q1 report, Chambers said the company would reduce expenses by $1 billion, slashing travel and discretionary-related expenses, including events, tradeshows, marketing and other activities.
---
November 25, 2008 9:30 AM
Microsoft's new 0% financing offer for its Dynamics line of business software is a direct response to partners, the company's sales chief says in a new interview.
Robert Youngjohns, president of North American sales and marketing, recently talked to Joseph Tartakoff from the Seattle Post-Intelligencer. And in his Microsoft Blog today, Tartakoff posts this excerpt from the interview:
Most of our Dynamics products (are sold) through a web of business partners. They said, "Look we don't have the credit terms we used to have, it would be really helpful if you could help us with credit terms and offer attractive financing." We've had a Microsoft finance organization, which is essentially a leasing company within Microsoft, and we are using them pretty aggressively to help in those situations where customers want to modify payment terms to more suit their business needs and help fund products over a longer period of time.
Microsoft announced earlier this month that it will offer 0% financing for new, qualified customers that purchase Microsoft Dynamics CRM and ERP software. It's the product line's first 0% financing offer in more than three years.
---
November 25, 2008 9:04 AM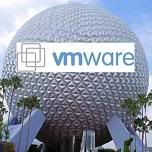 VMware is making plans for Partner Exchange 2009.
The company's second annual partner conference will take place April 14-17 at Walt Disney World in Orlando. Last year's inaugural Partner Exchange attracted more than 1,000 people to San Diego; it will be interesting to see if the economy leads more VMware partners to stay home next year.
---
November 24, 2008 3:42 PM

Profile: StorageSwiss
I get emails all day long from suppliers and every so often one of them contains something interesting. Last Friday, I received an email from Sepaton, a supplier of enterprise VTL solutions. While Sepaton has an excellent channel program, what interested me — and should interest you — about the email is that it contained results of a survey Sepaton conducted, with these key findings:
Despite the economy, nearly 75% of enterprise respondents expected their data protection budget to stay the same or increase in 2009. There are a couple of reasons for this, in my opinion. Continued »
---
November 24, 2008 1:26 PM
Sure, VMware announced its mobile phone virtualization plans this month, but don't hold your breath waiting for any products to hit the market.
Virtualization.info found this nugget from an article in New Zealand's Reseller News:
With the long lead time of phone manufacturers … the products should arrive in around 12 to 18 months.
---
November 24, 2008 10:13 AM
CDW has named five companies its 2008 Partner of the Year award winners. They are:
Cisco Systems (networking)
Ingram Micro (distribution)
Lefthand Networks (storage)
Tripp Lite (power protection and distribution)
Wasp Barcode (data capturing and tracking)
The awards honor businesses that provide "exemplary products, programs and support" to CDW, the company said.
---
November 21, 2008 2:44 PM
Anyone who has any interest in representing green technology is familiar with the EPEAT rating system (EPEAT stands for Electronic Product Environmental Assessment Tool). At least I hope you are, since the government uses this information to guide procurement choices and many commercial accounts look to it as well for their own green IT initiatives.
---
November 21, 2008 2:16 PM

Profile: badarrow
The dirty little secret of software, is the tectonic shift of the whole business from selling new licenses to selling upgrades. There just aren't that many green field opportunities left.
"Well, duh," you might say. "What's the big deal?" For resellers or for solution providers who sell software licenses as part of their overall practice, the big deal is that most software vendors pay partners margin on "net new" sales or the elusive "customer adds." But when it comes to the lucrative upgrade- and maintenance contracts partners are out of luck. See ya. Nice knowing ya. Don't let the door hit you …..
---