---
December 18, 2008 9:49 AM
VMware has appointed Maurizio Carli as general manager of its Europe, Middle East and Africa (EMEA) region. In that role, Carli will run the region's sales, channel, services and marketing programs.
Carli joins VMware from Google, where he was managing director for its enterprise division in EMEA. Virtualization.info's Alessandro Perilli says Carli will have his work cut out for him at VMware, whose relationship with European channel partners is "not always idyllic."
Carli's 20-year career in IT has also included stops at Business Objects and IBM. His hiring by VMware was not this week's only channel shake-up: F5 Networks channel chief Steve Hale has left the company and been replaced by his predecessor, Dean Darwin, according to The VAR Guy.
December 17, 2008 3:59 PM
In my last entry, I provided some suggestions for keeping a deal from going direct, but despite your best efforts it is going to happen and I think the temptation will be even greater next year. So what do you do?
First, don't lose your cool. Continued »
---
December 17, 2008 1:55 PM
Novell has canceled BrainShare 2009, its long-running customer and partner conference.
BrainShare 2009 was scheduled for March in Salt Lake City. John Dragoon, Novell's senior vice president and chief marketing officer, said the company canceled the show because of the recession.
---
December 17, 2008 7:43 AM
Cognos, now part of IBM, has seen more than its share of bad press lately, what with the scrutiny of two large Massachusetts contracts that are under investigation. A series of Boston Globe articles have detailed large payments to associates of Massachusetts House Speaker Salvatore DiMasi allegedly made in connection with those contracts.
Now the feds may get involved, according to a new Boston Globe report. A federal grand jury has been convened to look into how the contracts were awarded and whether there was wrongdoing by Massachusetts House Speaker Salvatore DiMasi and his associates.
---
December 16, 2008 10:12 PM
There will be no more Steve Jobs keynotes at Macworld Expo. Ever.
In fact, Apple is out of the Macworld Expo keynote business, it said. Phil Schiller's keynote will be the last Apple keynote at the show, which kicks off January 5 in San Francisco.  Schiller is Apple's executive vice president of marketing.
---
December 15, 2008 9:06 PM
A vendor agreement announced last week by distributor Tech Data is definitely a sign of things to come in the virtualization space. That is, a move to manage and secure all the virtual environments that have sprung up all over your clients' data centers.
---
December 15, 2008 4:04 PM
Lisa Loe, McAfee's vice president of North American channels, has left the security vendor after just three months.
McAfee just confirmed this afternoon that Loe is no longer with the company. McAfee hired Loe in September; she had previously spent nine years as Symantec's senior director of strategic partner sales, but she left in April after corporate restructuring affected her job.
Just last month, McAfee president and CEO Dave Dewalt told CRN that Loe's hiring was part of a concerted effort to show that McAfee would be 100% dedicated to the channel. And last week, McAfee channel chief Roger King said this year's executive shuffling at Symantec — including the departure of channel chief Julie Parrish — was a boon for his company and its partners.
Looks like King, who will oversee McAfee's North American channel for now, will now have to deal with some of those same issues.
---
December 11, 2008 10:58 PM
There's no worse feeling: You find out that an opportunity you were working on with a manufacturer was just taken direct. You found the opportunity and yet somehow control was lost and the customer placed the order directly with your supplier. How did this happen — and maybe more importantly — how can you prevent it in the first place?
---
December 9, 2008 10:42 AM
OK, so you've made the swap-over to emphasize services. Problem is, lot of other resellers are telling the same story. So, how can you differentiate, especially in a nasty economic climate?
---
December 9, 2008 10:10 AM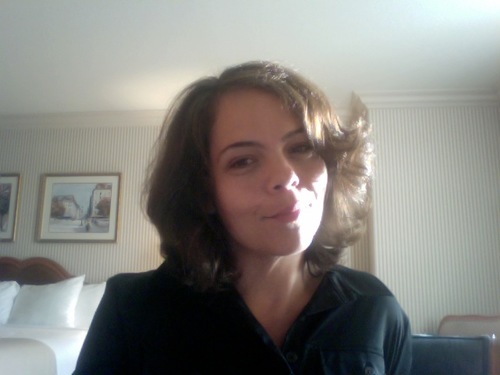 Profile: rivkalittle
It's a funny thing Cisco CEO John Chambers was such a strong John McCain supporter since it's actually president elect Barack Obama's administration that is likely to boost the company's shares and stabilize business during rough times. Continued »
---