---
November 21, 2008 2:16 PM
The dirty little secret of software, is the tectonic shift of the whole business from selling new licenses to selling upgrades. There just aren't that many green field opportunities left.
"Well, duh," you might say. "What's the big deal?" For resellers or for solution providers who sell software licenses as part of their overall practice, the big deal is that most software vendors pay partners margin on "net new" sales or the elusive "customer adds." But when it comes to the lucrative upgrade- and maintenance contracts partners are out of luck. See ya. Nice knowing ya. Don't let the door hit you …..
November 21, 2008 11:22 AM
Morro, Microsoft's free consumer security software, is just the tip of the proverbial iceberg regarding the company's latest security push.
Microsoft this week announced that a security and IT management offering for businesses will become part of its hosted Microsoft Online Services family in 2010. And the company also has a major security-related announcement planned for next month.
---
November 20, 2008 10:28 AM

Profile: StorageSwiss
At the recent Storage Decisions event in San Francisco, I had the pleasure of sitting through Jon Toigo's presentation on disaster recovery testing. The first stat that jumped out at me during the presentation was how little DR plans are actually tested. According to Jon's research, more than 50% of companies don't adequately test their plan; that leads me to ask, Does the channel have a role in DR testing?
The answer to that question is yes; in fact, there are multiple ways to help customers with their DR plan. Continued »
---
---
November 19, 2008 11:58 AM
This is gonna be fun. Handicapping the race to become Barack Obama's chief technology officer. The Industry Standardhas some interesting picks , including Bill Gates, Larry Lessig. Eric Schmidt's name has been bandied around a lot. Some claim he's said he's not interested. But here's guessing this is just his opening gambit and is somewhat like John Kerry saying he's not interested in becoming Secretary of State when, in fact, it appears no one's asked.
---
November 19, 2008 9:22 AM
Microsoft is coming out with free consumer security software — a move that could spell trouble for the leaders in the market.
The company said yesterday it's discontinuing its Windows Live OneCare subscription security service next year and replacing it with the free software, code-named Morro. Morro will protect against viruses, spyware, rootkits and trojans, according to Microsoft.
---
November 18, 2008 9:38 PM
INX Inc. snapped up Cisco VAR NetTeks Technology Consultants this week, continuing a trend in VAR consolidation.
The acquisition went for an initial $1.35 million in cash and 30,770 shares, with a potential payout of $2.8 million if NetTeks hits performance targets. NetTeks saw revenue of approximately $12.7 million for the 12 months ending September 30, 2008. Continued »
---
November 18, 2008 11:37 AM
The class action suit filed over Microsoft's discredited "Vista Capable" hardware claims has brought to light quite the sordid saga.
---
November 17, 2008 8:21 PM
Jerry Yang, the bedeviled CEO of Yahoo, is leaving the company, reports AllThingsD, citing an internal email message from Yang to Yahoo employees. He outlasted expectations of many who saw the writing on the wall last May when Yang didn't respond quickly enough to Microsoft's enriched bid to buy Yahoo.
 Yang will remain on Yahoo's board  and also resume his Chief Yahoo responsibilities, according to AllThingsD. Heidrick & Struggles has been retained to find the new CEO.
Ed's Note: It's official now. Here's Yahoo's statement on Yang's departure.
New Ed's Note, November 19: Real Dan Lyons was right to call out Swisher for claiming this as a bona fide scoop or, in Dan's words: "EXCLUSIVE SCOOP on the BIGGEST STORY OF THE DAY!!!!!" seeing as how she got the press release minutes before it posted. Yes, that's more like taking dictation than breaking a story. Mea culpa. Also note, the fact that Lyons also called out Yahoo's PR staff as liars apparently got his blog "redacted" by the Newsweek bosses. Damn shame. Good thing the Industry Standard kept the goods online.
---
November 17, 2008 6:17 PM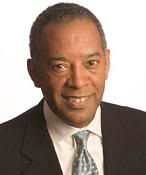 Symantec CEO John Thompson is retiring next year, and COO Enrique Salem — a controversial figure among Symantec partners — will replace him.
The company made the announcement this afternoon, and the move will become official April 4, 2009. Thompson will remain as chairman of Symantec's board of directors, and Salem will join the board at that time. Thompson becomes the second high-level Symantec executive to leave in as many months; worldwide channel vice president Julie Parrish left for NetApp in October.
---