---
December 11, 2008 10:58 PM
There's no worse feeling: You find out that an opportunity you were working on with a manufacturer was just taken direct. You found the opportunity and yet somehow control was lost and the customer placed the order directly with your supplier. How did this happen — and maybe more importantly — how can you prevent it in the first place?
December 9, 2008 10:42 AM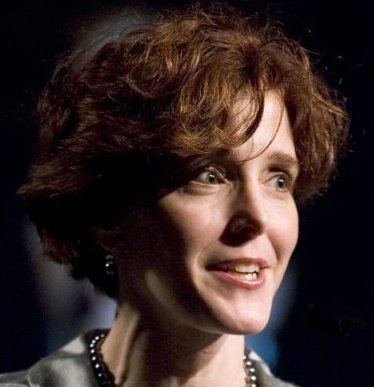 Profile: Heather Clancy
OK, so you've made the swap-over to emphasize services. Problem is, lot of other resellers are telling the same story. So, how can you differentiate, especially in a nasty economic climate?
---
---
December 8, 2008 2:57 PM
Cisco Systems hasn't yet filed for an appeal in the Infra-Comm case and it only has about six weeks left to do so. Continued »
---
December 5, 2008 3:05 PM
Seems Juniper Networks is not the only buzzard swooping over the potential ruins of Nortel to snatch its channel partners.
John Wrona, executive vice president of sales and marketing at Nortel partner Ronco Communications, said he's been hit up by AT&T, Avaya, Siemens and Cisco in the past month or so. Nortel's shares have been trading at below a buck since November 7 and analysts predict the company will fold or be sold. Continued »
---
December 5, 2008 1:24 PM
VARs could have a bigger role in the SAP channel, if Business Objects CEO John Schwarz has his way.
SearchSAP.com news editor Courtney Bjorlin this week alerted me to comments Schwarz made during a "fireside chat" at the Credit Suisse Technology Conference in Scottsdale, Ariz. He talked about the differences between SAP and Business Objects — which SAP acquired last year — when it comes to their go-to-market strategies. Business Objects relies more on VARs, while SAP focuses more on systems integrators, he said.
Schwarz also acknowledged it's been a challenge to reconcile the two approaches, but it doesn't sound like he's too eager to change Business Objects' approach:
"We are learning how to live together," he said. "Hopefully, the Business Objects view is taking precedence."
---
---
December 2, 2008 9:27 PM
While post-sale technical support is one of the key services the channel can provide to clients, sometimes it's one of those services you wish you'd never heard of: The wrong product, a sloppy upgrade or an unsophisticated user can quickly consume all of the profit that the support center generates.
Whether you have a sophisticated help desk or rely on your installing engineers to play double duty and assist customers with problems, there are some key steps to take to cut down on support calls.
---
December 1, 2008 3:05 PM
Whoa. Retailers can't catch a break this year.
First of all there's this little thing called a recession, which we're now officially in,  according to the National Bureau of Economic Research, otherwise known as NBER. (Thanks for the heads up guys!)
---
November 27, 2008 12:21 AM
Valleywag, which became the semi-official scandal sheet for techies and their hangers on, has been sucked back into the Gawker.com mother ship.  Managing editor Owen Thomas will contribute to the broader Gawker.com gossip site. The best commentary on the news was at Ted Dziuba's Uncov which ran it under the headline: "Valley Wag dies; takes Internet celebrity with it." Dziuba also ran a list of "Valleywag stars who never mattered and still don't" including flashes-in-the-pan like Julia Allison, Pownce's Leah Culver, and (oh yeah) Ted Dziuba.
The demise signifies bad news for e-commerce, indicating that even sites with great readership can't sustain themselves. Last week, the Interactive Advertising Bureau (IAB) and PricewaterhouseCoopers said that online ad revenue was up just 2%  sequentially for the third quarter to $5.9 billion. If that rate bears out for the rest of the year, online ad sales will rise just 10% over last year compared to 23% growth for the previous year. In another bad sign , researcher comScore said that online spending by consumers was down 4% for the first 23 days of November compared to the corresponding year-ago period. Based on those figures, comScore predicts that online retail spending will be flat overall this year.
Yikes.
---