---
October 23, 2008 2:23 PM
Many a company has set out to take down Cisco. But Arista Networks — fledgling maker of ultra high-speed Ethernet switches and data center infrastructure — is coming at that task with executive superpowers. The company announced Thursday it snagged former Cisco top executive of switching and data center Jayshree Ullal as CEO and Sun Microsystems co-founder Andreas Bechtolsheim as chairman and chief development officer. Continued »
October 23, 2008 10:34 AM
RSA recently recognized its top partners at its SecurWorld Partner Conference. Here were the winners:
North America Channel Partner of the Year: Forsythe Solutions Group, Skokie, Ill.
DMR Channel Partner of the Year: CDW, Vernon Hills, Ill. 
East Channel Partner of the Year: Akibia, Westborough, Mass.
Central Channel Partner of the Year: DPSciences, Cincinnati
West Provider of the Year: Network Computing Architects, Bellevue, Wash.
Canada Channel Partner of the Year: Cyberklix, Mississauga, Ont.
---
October 23, 2008 10:12 AM
I'm a Symantec user. At home, I run Norton 360. My work laptop has Symantec AntiVirus. They both work very well. But oh my God, are they memory hogs.
Whenever either computer is running slowly — which happens a lot – I launch the ol' Windows Task Manager, and sure enough, there's the Symantec program, eating up RAM like Pac-Man gobbles up dots. At last week's Partner Engage conference, COO Enrique Salem even admitted problems with product quality, saying, "We've stubbed our toe a little bit."
Now — finally — Symantec's trying to fix the problem.
---
October 22, 2008 2:08 PM
VMware posted strong financial results yesterday, despite the weak economy and increased competition from Microsoft.
The virtualization market leader took in $472 million in its third quarter — a 32% increase over last year and more than Wall Street expected. Ashlee Vance of The New York Times says VMware has a leg up when the economy is down, because virtualization helps customers cut their hardware and energy costs. But could that also be good news for Microsoft and its competing hypervisor, Hyper-V?
---
October 21, 2008 6:36 PM
How many salespeople and sales engineers do you want your manufacturer partners to have? Before everyone yells ZERO, let's think about that for a minute. Different manufacturers have different levels of resources in the field. We're beginning a series of blog entries on which level makes the most sense for you, and that will vary based on the size and ability of your organization.
---
October 20, 2008 3:01 PM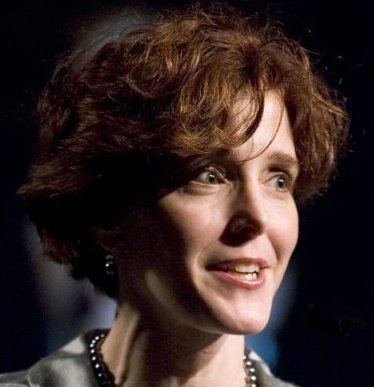 Profile: Heather Clancy
The whole idea of green IT or sustainability isn't something new to Patrick Ciccarelli, CEO of San Francisco-based Varsity Technologies. But what IS new(er) is Ciccarelli's broader commitment to what he calls "the triple bottom line." That is, Varsity is focused on delivering solid economic performance combined WITH environmental performance and social performance. They three are inextricably entwined.
---
October 18, 2008 7:15 PM
San Diego — Ingram Micro CEO Greg Spierkel faced a funny question from partners at the VentureTech Network (VTN) conference here Thursday morning: "What do we do that drives you crazy?"
Spierkel's answer?
"Buying from my competitors." Continued »
---
October 17, 2008 1:41 PM
After three days at SNW, 37 briefings and more than a few meetings with your reseller peers, I can tell you that this is a great time to be in the channel. The resellers I spoke to all indicated that business was good if not great. While they all said it quietly so as to not jinx themselves, they feel that Q4 will be OK, not a barnburner but certainly the wheels are not coming off.
---
October 16, 2008 12:41 PM
WASHINGTON, D.C. — COO Enrique Salem said just now that Symantec may restructure its worldwide channel group and not replace outgoing vice president Julie Parrish.
He made the comment here at Partner Engage 2008, during a question-and-answer luncheon with the media. As Parrish prepares to leave for NetApp, Salem said he can now ask, "Is there a more efficient way to run the organization?"
"I'm not 100% sure that the best structure is to just do what we've been doing," he said.
Salem said there is no timetable for deciding whether or not to name a new worldwide channel vice president. In the meantime, Symantec's three regional channel vice presidents — including North American channel chief Randy Cochran — will take on added responsibilities.
---
October 16, 2008 9:32 AM
WASHINGTON, D.C. — Symantec kicked off Partner Engage 2008 today by announcing two new partner programs: Symantec University for Partners and the Symantec Protection Network (SPN) Partner Program.
Symantec University for Partners offers new training and accreditations in both the sales and technical sides. The SPN Partner Program creates two specializations for partners that sell Software as a Service (SaaS), and partners that qualify for the higher Premier specialization can earn higher commissions.
---