---
February 24, 2009 1:54 PM
It's been just a few hours, but it's safe to say that the February 24 Gmail outage will go down in history as the day that proves that people get what they pay for.
Kneejerk reaction was that Microsoft, home of the great paid email Exchange colossus, will make hay about Gfail. But then again, Microsoft freebie Hotmail and its Exchange/Outlook duo have weathered their fair share of complaints. In fact, the most laughable tweet this morning was "Gee, Hotmail never goes down." Oh, really??? You, my dear, have a short memory.
---
February 19, 2009 6:12 PM
What do you do after launching Windows Vista after many long years of development and several crumbled pillars? Apparently you record an album–er a CD.
Somehow this juicy item slipped through the cracks last week.  Jim Allchin, ex of Microsoft (ex of Banyan) and the guy behind Vista is cutting disks now.  A Microsoft insider has heard it and said Allchin had long surprised colleagues with his blues guitar expertise. "His playing is really excellent" this person said. But what about his singing? "Next question."
---
---
February 18, 2009 6:10 PM
It's always good to watch the shifting allegiances of VARs and their vendor partners.
Take SAP for example. Last week, the ERP giant, trying to boost its midmarket cred, blasted out a press release touting the migration of companies and VARs from Infor to SAP Business One. Continued »
---
February 18, 2009 4:32 PM
I am constantly amazed at how many of your customers get the bulk of their IT news from blogs. That's right, blogs. In fairness, they tend to take the source into consideration when evaluating the quality of the information; corporate blogs may be less trustworthy than an independent source, but your customers are reading them, and you need to be in the fray.
I am surprised by the number of reseller websites I visit that do not have a blog, or, worse, that have a website that hasn't been updated in the past few months. Continued »
---
February 17, 2009 9:25 PM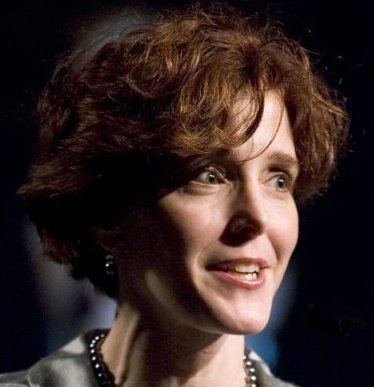 Profile: Heather Clancy
Have you been having trouble this year getting customers to pay quickly? Recognizing a common refrain across the channel, distributor Tech Data says it has been working with its product vendors and financing partners to come up with additional financing, flooring and leasing options. Continued »
---
February 16, 2009 3:41 PM
Viral videos are supposed to be "viral" in the sense that they spread like wildfire from website to website because they're so popular. Most of Microsoft's recent attempts have been "viral" only in how sickeningly bad they were.
There was the cheese-tastic "Rockin' Our Sales" music video by Bruce ServicePack and the Vista Street Band, and how we can forget channel chief Allison Watson's rap at last year's Worldwide Partner Conference?
But now Microsoft has finally done it right with "Camp Network," an over-the-top skewering of all the sales mumbo-jumbo dished out at partner events. Watch as partners literally climb the profitability ladder and "hunt for the wild boar of success":
---
February 13, 2009 3:14 PM
In my last entry, I cited a survey Symantec fielded last fall indicating that IT budgets would either stay the same or go up in the following 12 months. The survey drilled down a bit on training: 78% of respondents said training budgets would either stay the same or go up in the next two years.
That figure makes sense. Think about it: In the past few years we have thrown a lot of solutions at customers: server virtualization, networked and virtualized storage, archiving, improved data protection, and disaster recovery. Continued »
---
February 11, 2009 8:20 PM
Are you really asking yourself that question? Then you are about ready to go out of business. I find that most businesses that are waiting for the winds of Washington to determine their future, even government-focused resellers, are in serious trouble.
What is in this spending bill that will really help resellers? Continued »
---