---
January 29, 2009 5:50 AM
One of the philosophies that I really appreciated out of former Intel Chairman and CEO Andrew Grove when he was still active was his staunch belief that investments in the future should not be sacrificed for the short-term good of a company's stock price. This is not something that many high-tech vendors usually pay much attention to when the economy is all whacked out (like right now), so it's refreshing when I hear about a company that subscribes to that notion, especially when the investments are focused on solidifying and supporting its channel relationships.
January 28, 2009 1:18 PM
Microsoft partners will play a big part in the company's green IT initiatives, the company said this morning.
Microsoft held a webcast this morning to talk about its environmental sustainability plans, specifically around green IT and virtualization in Windows Vista, Windows 7 and Windows Server 2008. The company's plans are two-fold: to reduce the 2% of the world's greenhouse gas emissions that come from software-driven devices, and to use software to cut the other 98%, said Francois Ajenstat, director of environmental sustainability.
"We see a role where software can help us reduce our dependency on energy," Ajenstat said.
---
---
January 26, 2009 11:13 AM
A law firm with a history of suing public companies has set its sights on former VMware CEO Diane Greene.
Holzer Holzer & Fistel, an Atlanta firm, has filed a class-action lawsuit against Greene and CFO Mark Peek. The suit says the two execs broke the law because they didn't tell shareholders that VMware was facing increased competition, taking a longer time to close deals and signing more customers to short-term contracts. The firm put out a press release last week seeking a lead plaintiff for the suit.
---
January 25, 2009 10:46 PM
He's back! Taylor Macdonald, the former VAR who was instrumental in developing the channel programs for CRM vendor Sage Software, has taken on the post of vice president of channels, America, for education software company Promethean.
---
January 23, 2009 1:57 PM
Craig Barrett will relinquish his day-to-day management activities at Intel in May, the chip giant said today on its web site.
---
January 23, 2009 11:02 AM
Meaghan Kelly will lead HP's SMB channel sales efforts in the Americas starting February 1, the company said Thursday.
---
January 15, 2009 1:18 PM
Server virtualization is soooo last year.
---
January 15, 2009 9:22 AM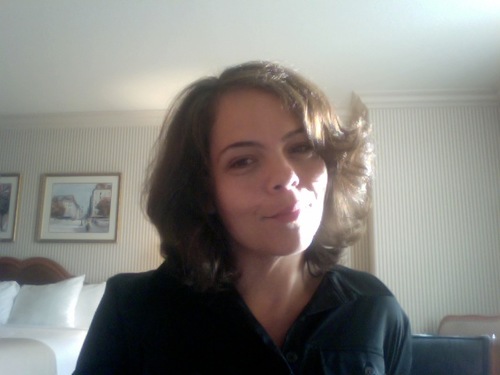 Profile: rivkalittle
Once the dust from Nortel's bankruptcy filing settles, the company is going to face some tough decisions: What excess will it shed and which customer base will it cater to? Continued »
---
January 13, 2009 2:03 PM
After being dissed by IBM last fall, which took away its System x distie business, Synnex got a boost this week for its midrange and enterprise storage practice when Fujitsu Computer Systems tapped it to handle several new products typically reserved for closed-distribution model industrial distributors.
---