---
February 27, 2009 8:27 PM
First off, I have to say that I've been covering computer telephony aka IP telephony aka unified communications for MORE THAN 10 years now. Only recently, however, have these solutions become a truly realistic option for the small and midsize businesses that feed most VARs' sales pipeline.
February 24, 2009 8:24 PM
In a recent article on SearchDataBackup.com, Curtis Preston provides a thorough explanation of continuous data protection (CDP) for end users and how it differs from near-CDP. So what does this technology mean for the channel, and what should you be looking for in the tool you select?
The first question to ask yourself when approaching a CDP project for customers is whether it even makes sense for them. Continued »
---
February 24, 2009 7:47 PM
An interesting e-mail landed in my inbox this morning that I first deleted as irrelevant (to me personally). Then, it occurred to me that this is just the sort of link that could help a VAR fine-tune his or her sales pitch.
The resource in question came from SoftwareCEO (an online resource for software executives that is part of the CompTIA organization), and it is entitled "3 Strategies for Rationalizing the IT Support Budget." In reality, this is a rather basic white paper from IDC published in January that runs you through certain areas that a VAR might be able to investigate within existing or prospective accounts in order to find budget. Still, it might offer tips where you might be able to find money that could otherwise be spent on new projects you're pitching. Here's the link where you can register rather painlessly for the download.
---
February 24, 2009 4:14 PM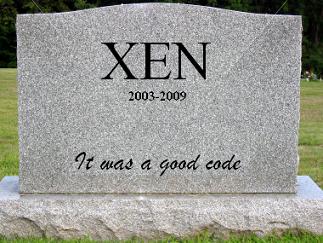 Before last week, some Citrix partners — and even some high-up Citrix execs — felt the company's server virtualization efforts were lacking.
The most common complaints were variations of "You spent $500 million on XenSource, and you're not doing anything with it!" and "This partnership with Microsoft is gonna come back to bite you where the sun don't shine!"
But with last week's news that Citrix will give away XenServer and associated features like live migration, the company seemingly reaffirmed its commitment to server virtualization, and most of those complaints seem to have subsided.
I say "most" because at least one person still sees trouble ahead for XenServer. In fact, he predicts its demise. That person is Serguei Beloussov, CEO of Parallels, the virtualization company best known for its technology that runs Windows on Macs:
---
February 24, 2009 1:54 PM
It's been just a few hours, but it's safe to say that the February 24 Gmail outage will go down in history as the day that proves that people get what they pay for.
Kneejerk reaction was that Microsoft, home of the great paid email Exchange colossus, will make hay about Gfail. But then again, Microsoft freebie Hotmail and its Exchange/Outlook duo have weathered their fair share of complaints. In fact, the most laughable tweet this morning was "Gee, Hotmail never goes down." Oh, really??? You, my dear, have a short memory.
---
---
February 19, 2009 6:12 PM
What do you do after launching Windows Vista after many long years of development and several crumbled pillars? Apparently you record an album–er a CD.
Somehow this juicy item slipped through the cracks last week.  Jim Allchin, ex of Microsoft (ex of Banyan) and the guy behind Vista is cutting disks now.  A Microsoft insider has heard it and said Allchin had long surprised colleagues with his blues guitar expertise. "His playing is really excellent" this person said. But what about his singing? "Next question."
---
---
February 18, 2009 6:10 PM
It's always good to watch the shifting allegiances of VARs and their vendor partners.
Take SAP for example. Last week, the ERP giant, trying to boost its midmarket cred, blasted out a press release touting the migration of companies and VARs from Infor to SAP Business One. Continued »
---
February 18, 2009 4:32 PM
I am constantly amazed at how many of your customers get the bulk of their IT news from blogs. That's right, blogs. In fairness, they tend to take the source into consideration when evaluating the quality of the information; corporate blogs may be less trustworthy than an independent source, but your customers are reading them, and you need to be in the fray.
I am surprised by the number of reseller websites I visit that do not have a blog, or, worse, that have a website that hasn't been updated in the past few months. Continued »
---