---
January 5, 2009 1:21 PM
VMware isn't making any new fans with its habit of putting beta features into the final versions of its products.
As you may recall, back in May, virtualization expert Andrew Kutz took VMware to task for hyping Storage VMotion and Virtual Machine High Availability — while at the same time saying they were experimental features that should not be used in production. Now Kutz's fellow blogger on the Virtualization Pro blog, Eric Siebert, is doing the same.
January 5, 2009 9:12 AM
In a remarkable missive, Apple this morning issued a statement on the health of its CEO Steve Jobs. The statement reiterates the board's support for the executive and a separate letter from Jobs said his marked weight loss over the past year is due to a hormone imbalance.
Jobs said he wrote the letter to dispel rumors coming out of his decision not to keynote the annual Macworld Expo tomorrow. That "set off another flurry of rumors about my health, with some even publishing stories of me on my deathbed," he wrote.
Jobs said he was spending the season with his family instead of prepping the big speech.
"I've decided to share something very personal with the Apple community so that we can all relax and enjoy the show tomorrow," he wrote.
---
December 31, 2008 12:20 PM
I'm sure that many of you, like me, are trying to figure out WHICH of the 10 or so New Year's resolutions would not only be the most useful for you to pursue but are actually within the realm of possibility to pull off. You don't EVEN want to know what's going on inside my head right now, but might I suggest two mantras we should all choose to live by as we look ahead. (Who really wants to look back at 2008, let's be done with this year already!)
---
December 31, 2008 10:36 AM
Dell Inc. launched a major reorg on December 31. The move "globalizes" operations around three major customer segments — large enterprise, public sector, and small and medium businesses (SMBs). The press release posted quietly on Wednesday morning, making the Dell just the latest tech vendor to attempt to bury major news that could be construed as negative, before a holiday. Or so it seems. (The consumer segment was already handled globally.)
---
December 26, 2008 4:11 PM
Either every solution provider I know is brilliant or lying, or every IT decision maker is fudging their answers when they take IT spending polls. That's because even though all the data suggests that companies aren't buying tech or won't buy tech or are too scared to buy tech, at least some of the solution providers I speak with anecdotally tell me they had a bang-up fourth quarter.
---
December 26, 2008 2:03 PM
If they're not already kaput, the days of open-ended IT consulting engagements soon will be.
Unisys, a big IT consultancy and integrator and also a tech vendor, kicked off the holiday season on a bleak note. Last week Unisys said it would cut 1,300 jobs, or 4.3% of its employees; would consolidate plants; and stop contributing to employees' 401(k) programs.  The matching contributions, it said, cost the company $50 million annually.
---
December 23, 2008 10:56 PM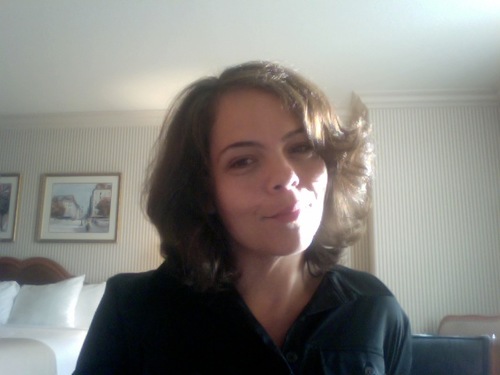 Profile: rivkalittle
Nortel is mulling over bids worth nearly $1 billion for its Metro Ethernet Networks (MEN) unit.
Nortel placed the MEN unit — one of the healthiest divisions in the company — on the block in September to slash costs and earn some cash, but now the company is taking its time deciding on a bidder, The Globe and Mail of Canada reported this week. Continued »
---
December 23, 2008 12:49 PM
Raise your hand if you've heard enough about the proverbial cloud yet.
Understood. The hypefest has been enormous. And the payoff? Not there yet. Continued »
---
December 22, 2008 1:07 PM
With the end of the year approaching, virtualization pundits are coming out with their predictions for 2009. I won't be coming out with any of my own — I had to sell my crystal ball to buy a few last-minute Christmas gifts — but here's a roundup of what the experts say to expect in the next 12 months: Continued »
---
December 18, 2008 3:20 PM
In my first blog post about the "life" of avatars, I joked about avatar deaths being the riveting subject of the next Law and Order episode.  I really meant it as a joke.  Hollywood execs must've seen their opportunity, however, because Gore Verbinski (of Pirates of the Caribbean fame) has secured the rights to the story of a Second Life nut who "cheats" on his wife, much like the scandal in the UK.
Dubbed Sadville: The Movie!, the sure-to-be-yawnfest chronicles the life of a 53-year old diabetic chain-smoker who's addicted to living life through his Second Life avatar, a buff entrepreneur who apparently womanizes.  So far, I'm picturing 90 minutes of raw footage of a balding, overweight man with nicotine stains on his left fingers and Cheetos stains on his right fingers.  I can only hope Gore Verbinski plans to add some actual plot to this storyline. 
---