---
June 20, 2009 3:45 PM
Last night, The Wall Street Journal reported that Steve Jobs had a liver transplant two months ago in Tennessee. What's interesting in this report, beyond the obvious new information, is what's not  there. As in sourcing. There is none. (Here's a version of the story that requires no WSJ log-on.)
No doubt that the transplant happened, but it's intriguing that there's no source attribution at all. No "people close to the company" or "a source with knowledge of the situation." Or a "friend of Steve." The WSJ reporters apparently were handed this scoop by….well… by no one.  The ubiquitous Katie Cotton is heard from, barely:
"Steve continues to look forward to returning at the end of June, and there's nothing further to say," the Apple spokeswoman said.
A conspiracy theorist might say an Apple protege, worried about continued shareholder angst over Apple's refusal to disclose more on the health status of its fearless leader, dropped a dime, with the condition that no one, NO ONE, be fingered as a source.
June 18, 2009 5:51 PM
Jeff Archuleta, father of American Idol sensation David Archuleta , pleaded no contest to a charge that he solicited a prostitute in Midvale Utah. There's a $582 fine, according to media reports. 
The VAR angle? Archuleta senior is, in fact, a VAR.
 So there.
---
June 18, 2009 4:16 PM
Microsoft reps are out in the field pushing Oracle database shops to move more of their workload to SQL Server.
Part of that push is a SQL Server "site license" that would merge individual SQL Server transactions for various departments into one central purchase. Indeed, many financial and other shops are Oracle at the core, but use a lot of SQL Server at the periphery. Microsoft would like to change that. Continued »
---
June 18, 2009 2:26 PM
Windows 7 isn't out yet but nearly everyone is perplexed by Microsoft's licensing and downgrade rights for the operating system.
---
June 17, 2009 8:36 PM
You could see this coming down the pike.
Last week, Google announced Outlook synchronization for Google Apps–a very important addition for business email users. This week, Microsoft takes to it's Outlook blog to say that Google's Outlook sync breaks Outlook. Or at least disables the search in Outlook.
From the blog:
The installation of the Google Apps Sync plugin disables Outlook's ability to search any and all of your Outlook data. When a Google Apps user installs the sync plugin for Outlook, the plugin modifies a registry key which disables Windows Desktop Search from indexing and providing search functionality for all Outlook data, not just the Outlook data being synchronized from GMail. Because Outlook search relies upon the indexing performed by Windows Desktop Search, Outlook search functions are broken as a result. It is also important to note that uninstalling the plugin may not fix the issue.

 
This tidbit comes just as Microsoft gets some of the first good news its had in search in, well, in years. Search-numbers freak Comscore reports once again that Microsoft's Bing search engine–oh, that's supposed to be decision engine–has increased the company's Web search popularity for the second straight week!
Microsoft's search penetration in the U.S. hit 16.7% for last week, up 3 points from the prior week, according to Comscore. In Bing's first week on the job, Microsoft's U.S. search penetration hit 15.8%, up from 13.7% for the last week of the PB (pre-Bing) era.
---
---
June 15, 2009 4:38 PM
Want a blurry peek at Dell's long-rumored cell phone? Here it is courtesy of PDAfans via Engadget. This picture must have been taken with the Barbara-Walters-soft-focus cam. But hey, it's something.
Reports of this work in progress have circulated long and hard. You gotta hand it to Google, it's drummed up Android rumors to a fever pitch. Positively Microsoftian.
---
June 10, 2009 9:55 PM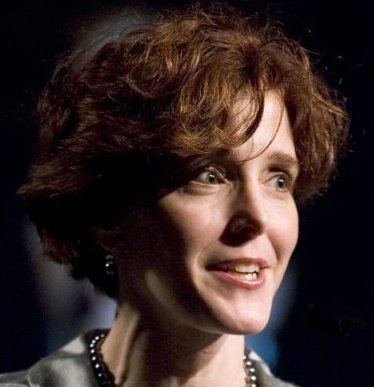 Profile: Heather Clancy
As if Facebook or LinkedIn or Plaxo or any of the other places where I've been personally congregating with VARs and IT solution providers for months weren't enough, some of the biggest high-tech vendors in the channel are jumping with both feet into the world of social networks. The latest to announce a new community infrastructure (at least with a certain amount of fanfare) is IBM, which has launched something called PartnerWorld Communities.
---
June 10, 2009 4:23 PM
Turns out Oracle's annual sales kickoff is on for July 6, not June, as previously reported. (By me. Gulp. Sorry.) This year's theme: "Power through." Continued »
---
June 8, 2009 10:46 PM
Oracle promises to have news about its Fusion vision for a July 1 event starring Oracle prez Charles Phillips and senior veep Thomas Kurian.
The event will feature some real middleware deliverables, sources say,  but they are careful to characterize it as Oracle 11g rather than the "F" word. "Most of the piece parts of Oracle middleware are still things like release 10.4.1 etc, although they've been talking 11g–and Fusion forever," said one partner. Continued »
---