---
June 24, 2009 6:36 PM
A Memphis hospital confirmed that it did, indeed, perform liver transplant surgery on Apple CEO Steve Jobs. Apple, has yet to mutter a word on the topic. Continued »
June 24, 2009 5:30 PM
One of the many zillion-dollar questions in the cloud computing hypefest is when server-side application virtualization will take off.
Upstarts like Appzero want to know why Microsoft and other software  incumbents aren't jumping on the bandwagon to virtualize big-iron database, ERP and other server-delivered apps. Appzero CEO Greg O'Connor asked the question, and then helpfully answered it in a blog post late last month.  
Continued »
---
June 24, 2009 4:07 PM
Tibco's one of those companies that needs to be bought. Is SAP the company to do it? Barrons', citing ome German media reports, opens up the possibility.
---
June 24, 2009 3:48 PM
Drum roll please: Microsoft's partner of the year winners and finalists were announced earlier today. The company said the winners were culled from over 2,000 entries and will be honored at the Worldwide Partner Conference in New Orleans next month. Continued »
---
June 24, 2009 10:54 AM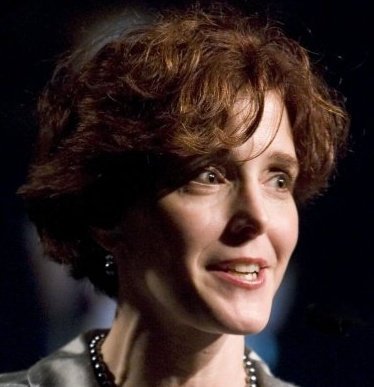 Profile: Heather Clancy
It's refreshing to hear about a growth story when other economic statistics beg us to be depressed. So, here's one for you: the 1nService organization, which is a group of regional integrators and VARs who act both individually in their respective local markets and collectively across North America, has taken on five new affiliate members. Continued »
---
June 23, 2009 2:02 PM
With the Sharepoint 2010 release, Microsoft will take the Groove client, newly renamed SharePoint Workspace, into the SharePoint Pro Plus license and out of the enterprise SKU. Tom Rizzo director of SharePoint talked up the news today at the SharePoint Technology Conference in Cambridge, Mass. the move means those Pro Plus licensees will get their Groove.
It's unclear if a standalone Groove client license will still be available going forward.
---
June 20, 2009 3:45 PM
Last night, The Wall Street Journal reported that Steve Jobs had a liver transplant two months ago in Tennessee. What's interesting in this report, beyond the obvious new information, is what's not  there. As in sourcing. There is none. (Here's a version of the story that requires no WSJ log-on.)
No doubt that the transplant happened, but it's intriguing that there's no source attribution at all. No "people close to the company" or "a source with knowledge of the situation." Or a "friend of Steve." The WSJ reporters apparently were handed this scoop by….well… by no one.  The ubiquitous Katie Cotton is heard from, barely:
"Steve continues to look forward to returning at the end of June, and there's nothing further to say," the Apple spokeswoman said.
A conspiracy theorist might say an Apple protege, worried about continued shareholder angst over Apple's refusal to disclose more on the health status of its fearless leader, dropped a dime, with the condition that no one, NO ONE, be fingered as a source.
---
June 18, 2009 5:51 PM
Jeff Archuleta, father of American Idol sensation David Archuleta , pleaded no contest to a charge that he solicited a prostitute in Midvale Utah. There's a $582 fine, according to media reports. 
The VAR angle? Archuleta senior is, in fact, a VAR.
 So there.
---
June 18, 2009 4:16 PM
Microsoft reps are out in the field pushing Oracle database shops to move more of their workload to SQL Server.
Part of that push is a SQL Server "site license" that would merge individual SQL Server transactions for various departments into one central purchase. Indeed, many financial and other shops are Oracle at the core, but use a lot of SQL Server at the periphery. Microsoft would like to change that. Continued »
---
June 18, 2009 2:26 PM
Windows 7 isn't out yet but nearly everyone is perplexed by Microsoft's licensing and downgrade rights for the operating system.
---