---
May 17, 2009 4:18 PM
The pallid economy took its toll on TechEd 2009 attendance. But there were still lessons to be learned or reinforced. My top five:
 1: Microsoft burns with Silverlight fever. This is not a good thing. Microsoft, everyone knows you have Flash envy, but remember that many Web surfers hate, hate, HATE flashy multimedia sites that are more about showcasing technology than providing information. Remember, just because you can do something, doesn't mean you should do it.  Show goers blasted the TechEd 2009 web site's poor usability. Want to scroll down the sessions, put the cursor just there. No, not there. Scootch over–THERE! Try the schedule builder? Fuhgeddaboudit.  One of the greatest things about Google (yes, Google, get over it!) is its sparse interface.
May 14, 2009 3:40 PM
The reporters in my row are agog as the Google news outage continues.
Folks wanted to know which  alternative search engine to use. The consensus winner was Ask.com, although Altavista and Yahoo got a few votes. Note the lack of clamor for Microsoft Live Search. That is probably not an anomaly.
---
May 12, 2009 6:32 PM
The next release of Microsoft SharePoint will leave 32-bitness behind. Microsoft dropped the news that  SharePoint 2010 will be 64-bit only in its blog and at a TechEd 2009 session. The new SharePoint will also require 64-bit Windows Server 2008 R2 and 64-bit SQL Server 2008 or 64-bit SQL Server 2005. Continued »
---
May 11, 2009 7:58 PM
The most interesting thing–and there were several interesting things–in today's TechEd 09 keynote was Bill Veghte's words of wisdom to current Windows shops.
---
May 6, 2009 9:32 PM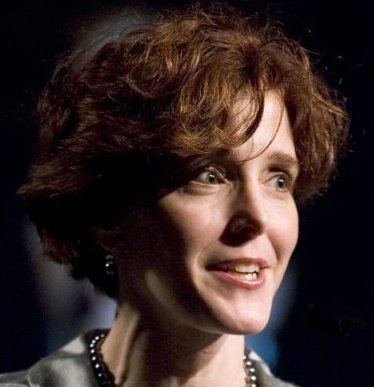 Profile: Heather Clancy
One moniker that gets bandied about plenty in the channel, especially in times like these when everyone is trying to define their "value," is the idea that an IT solution provider should be considered a "trusted adviser" or "trusted partner."
---
May 6, 2009 4:55 PM
Last month, the New York Times brilliantly reproduced Steve Ballmer's white boarded vision of the company's cloud services plan. It depicts the company's "software plus services" vision with Azure at the center of the universe, making use of SQL Server services, Exchange services etc etc. Continued »
---
---
---
May 5, 2009 3:26 PM
TechFlash's Todd Bishop has the Steve Ballmer memo to the troops outlining  the latest round of Microsoft layoffs. The cuts have been widely expected given a: the economy in general and b: Microsoft's position relative to Google in the supposedly all-important Web advertising and search market. That position remains woefully weak despite billions in investment.
 Money quote:
 " With this announcement, we are mostly but not all done with the planned 5,000 job eliminations by June 2010."
Bishop has more info on the layoffs here. And, Mini-Microsoft, as usual, has the definitive word here.
---
May 4, 2009 3:22 PM
SAP, the ERP leader, recently decided to defer maintenance fee increases until it proves to customers that the fees are worth the money. The first question that comes to mind is if Oracle will follow suit.
My guess: No. At least not publicly.
---