---
October 26, 2009 11:45 PM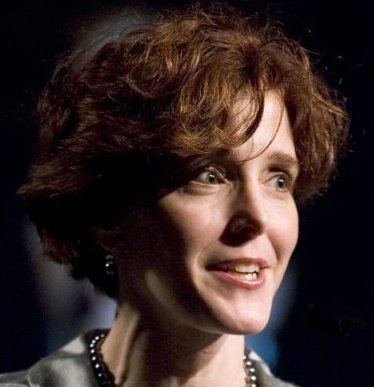 Profile: Heather Clancy
Spending a couple days this week at the Fall Invitational conference for the Ingram Micro VentureTech Network where as you might imagine there is a lot of talk and posturing about the role of cloud computing and "IT as a service" in the high-tech industry's future.
One interesting statistic to share from a keynote this morning by Gartner analyst and vice president Tiffani Bova (actually lots of stats, but that's for another post or two). Gartner's recent survey of business models for about 140 or so channel types (call 'em VARs, technology solution providers, etc.) uncovered the rather intriguing finding that only 19 percent of the respondents were generating more than 50 percent of their revenue from recurring services. So, despite the fact that many companies call themselves managed service providers (MSPs), there actually probably aren't ENTIRELY driven by that sort of revenue model.
This is music to the ears of Justin Crotty, vice president of services sales for Ingram Micro, and it jibes with his own team is finding. Turns out that some of the most successful MSPs in Crotty's acquaintance are hybrids. They still have a healthy product revenue stream and, indeed, often use projects involving a combination of products and professional services as the entry point for their managed services engagements, Crotty says. "IT needs to be a balanced approach," he says.
Check out more IT channel news on SearchITChannel.com.
October 21, 2009 4:15 PM
VARs remain extremely cautious on public cloud computing and are obsessed with which vendor giants will remain standing after more expected M&A activity. Those are but two highlights of this quarter's SearchITChannel.com Advisory Board call. But there more below:  
1: Fear the cloud: Okay, that verbiage may be overkill, but the VARs said they spend a lot of time educating customers about when and if public cloud computing will really meet their needs. Vendor hype aside, board members said public cloud scenarios run counter to HIPAA and other compliance regulations.
---
October 20, 2009 9:19 PM
Guess Larry Ellison wasn't kidding  about Sun Microsystems bleeding red ink while European regulators weigh Oracle's buyout plan.
In an SEC filing, Sun said it will cut 3,000 jobs worldwide over the next year. That's about 10% of its urrent headcount. More on the Sun layoffs here.
Last Sunday,  Oracle CEO Larry Ellison told thousands of Sun and Oracle customers at Oracle OpenWorld  that Sun was losing $100 million a month while the European Commission considered Oracle's $7.4 billion buyout of the hardware and Java maker.
Check out more IT channel news on SearchITChannel.com.
---
October 19, 2009 9:18 PM
The SCO Group has eliminated the CEO post from its leadership roster and that means Darl McBride is out. This, according to its latest SEC filing.
---
---
October 14, 2009 11:43 PM
Larry Ellison's milking his latest anti-IBM jihad for all it's worth. Now he's challenged anyone to make IBM hardware run Oracle database as fast as it runs on Oracle's Exadata database machine. If they can do it, they can take $10 million of Larry's (or Oracle's) money. He welcomed IBM itself to participate. Continued »
---
October 13, 2009 4:01 PM
Inquiring minds really want to know when HP will add storage to its converged hardware offering.
The answer appears to be as soon after Jan. 2, 2010 as possible. Continued »
---
October 12, 2009 12:35 AM
A late night cab trip from SFO to Union Square was lightened up a bit with the big Michael Dell billboard on the 101. It went something like this: Dell enjoys the best of both worlds: See Salesforce.com @ Oracle OpenWorld. Continued »
---
October 11, 2009 8:05 PM
Oracle OpenWorld 2009 did  not open well for Sun partners who are already reaching for anti-anxiety meds as the Sun Microsystems acquisition finalizes. Continued »
---
October 11, 2009 3:46 PM
This'll be easy. As Oracle keeps trying to close its Sun Microsystems acquisition, the top Oracle OpenWorld queries are locked up this year. But partners and solution providers still have other nagging issues they want addressed at the show. So, here goes:
1: What will Oracle do with Sun hardware (and Sun's hardware channel?) Granted, with those pesky EU regulators breathing down it's neck–mostly on MySQL questions–Larry Ellison needs to reassure Sun partners and customers that Oracle wants their business but without saying anything detailed that could further inflame the law-and-order crowd.
2: Specifically, how will Oracle deal with Exadata? The first, HP-based big-bang "database machine"  was a direct sale from Oracle although any Oracle partner worth his or her salt knows that can be finessed if they file a non-standard deal and can best the Oracle rep. With a new Sun-based box, will Sun hardware partners get to play? If so, how much will they love competing with Oracle partners (and Oracle direct sales?)
---