---
September 7, 2010 7:06 PM
Breaking up is hard to do.
Within a day of the news that former Hewlett-Packard CEO Mark Hurd is joining Oracle as co-president, HP says it's going to sue the SOB.
The lawsuit was previewed on an HP blog.  Full text here.
Oracle, now home to Sun Microsystems hardware arsenal, is now a direct rival to erstwhile partner HP and the HP board is clearly angry that Hurd took tens of millions in HP severance money and moved up 101 to Oracle's glass towers in Redwood Shores.
Check out more IT channel news on SearchITChannel.com and follow us on Twitter!
September 7, 2010 4:37 PM
Charles Phillips, who just resigned as co-president of Oracle,  helped that software giant acquire and integrate a whole lotta companies from PeopleSoft to Siebel to BEA to Sun Microsystems. He weathered an embarrassing scandal when his extramarital affair was outed –not just outed but OUTED  on gigantic Times Square billboards.
---
September 7, 2010 12:12 AM
A month after his ouster as Hewlett-Packard CEO, Mark Hurd has a new job–president of Oracle. Rather co-president of Oracle with Safra Catz.
---
September 5, 2010 4:43 PM
Here's one you had to see coming.
Former Hewlett-Packard CEO Mark Hurd is talking to Oracle about his next job, according to the Wall Street Journal citing "people familiar with the matter." Continued »
---
September 2, 2010 4:30 PM
Our national nightmare is over. Dell has given up its bid for 3Par, declining to match or exceed Hewlett-Packard's latest $33/share (that's–gulp– $2.1 billion) cash bid.
---
September 1, 2010 1:07 PM
Word on the street is that 3Par is ready to be embraced by Hewlett-Packard. As the epic HP-vs-Dell bidding war stands, Dell has till today to counter HP's latest $30 per share bid for the cloud storage company.
---
August 30, 2010 6:42 AM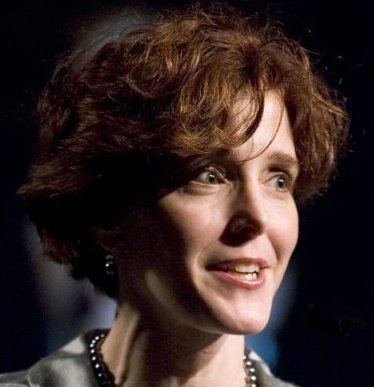 Profile: Heather Clancy
Been running so fast since I attended the CompTIA Breakaway conference earlier this month that I haven't had time to report on my conversation with the executive director of the organization's Educational Foundation, Charles Eaton. He has only been in his role for a few months, but already Eaton is pushing hard on CompTIA members to do their part in helping at-risk youth, disable individuals, displaced workers and military personnel/families prepare for high-tech careers.
---
---
---
August 26, 2010 1:27 PM
There are so many questions about what Oracle is doing with its new Sun franchise, it's hard to suss out the top few, but here's a try.
1: What's really going on with Sparc? While John Fowler promised continued innovation around the Sparc architecture, there is still precious little in the way of details. It's probably because Oracle and Fujitsu, which is responsible for the production of Sparc64 chips used in Oracle's M series servers, are still talking things out. Continued »
---