---
September 27, 2010 8:38 PM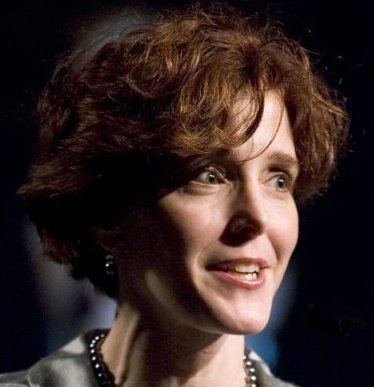 Profile: Heather Clancy
Ever since I got into writing extensively about green IT and clean technology, many of my connections from the world of the technology solution provider channel have questioned whether or not either is a money-making opportunity.
September 24, 2010 3:22 PM
There was a lot to ponder at Oracle OpenWorld 2010 aside from the obvious news items: A new Exalogic super-duper Web server that is also–depending on your point of view–a cloud in a box or the return of a DEC VAX. Also Fusion Apps which, pardon the skepticism, have been on their way now for a long, looooong time.  There was an intriguing deal with Amazon Web Services under which AWS will use Oracle VM in a portion of its cloud reserved for running Oracle enterprise applications.
All well and good and worthy of discussion. But here are the real questions coming out of the show.
1: Can the appeal of Oracle's technology overcome customer FUD?
---
September 22, 2010 11:35 PM
SAN FRANCISCO–Wow. Larry Ellison really knows how to put the OOW in Oracle OpenWorld. We're heading into hour two of his second keynote but the major chunk of the audience that is still sentient is gone.
Which co-president should be giving him the hook? Safra Catz? Mark Hurd? I guess those big salaries do not carry with them any ability to rein this guy in.
Earlier on there were some yuks as Ellison responded to Marc Benioff's earlier jibes. Benioff had mocked Ellison's view of ExaLogic as "cloud in a box."
Ellison: "What does Marc think the cloud runs on? Boxes!" In Salesforce.com's case, he added, it's about 1,500 boxes. True dat.
Of course Larry started all this Sunday night by disparaging Salesforce.com as a false cloud.
From the number of slides being shown, Ellison really has bought into the IBM model. Next year we'll be seeing slide decks of Oracle's latest mainframe.
Check out more IT channel news on SearchITChannel.com and follow us on Twitter!
---
September 22, 2010 6:55 PM
Marc Benioff said he came in peace but managed to counter comments from former-boss Larry Ellison pretty forcefully this morning. He did his best to cut Oracle's upcoming Exalogic "cloud in a box" down to size. Continued »
---
---
September 21, 2010 3:15 PM
SAN FRANCISCO–Oracle's really packing in the news at Oracle OpenWorld thus far. New Fusion Apps due out early next year. A new Linux distro. A new Exalogic super-duper Web server appliance to come in the next 12 months. A little hissy-fit then make up session with HP. What more could you want?
For Oracle and Sun channel partners, here are the top line items out of the big event.:
---
September 20, 2010 11:31 PM
They may not actually have kissed and made up, but Hewlett-Packard and its former CEO settled a lawsuit Monday. HP sued Mark Hurd after he accepted the co-presidency of Oracle Corp. just weeks after being ousted from HP.
---
---
September 20, 2010 12:29 AM
SAN FRANCISCO–The Moscone Center North hall –which funnels the thousands of Oracle OpenWorld attendees into the keynotes was festooned with Exadata machines, knights-in-armor and a huge poster touting Exadata and Exalogic.  The latter–perhaps a business intelligence appliance?–is probably the next hardware/software system soon to be announced by Larry Ellison.
Stay tuned to find out what Exalogic is and what's up with the knights? (Update: Oops! They're not knights but Iron Men.)
(Update again: More on Exalogic here and here.)
Check out more IT channel news on SearchITChannel.com and follow us on Twitter
---
September 19, 2010 11:59 PM
Newly-minted Oracle co-president Mark Hurd introduced himself to a few thousand Oracle partners Sunday afternoon. And he reiterated what they've heard for months now from other Oracle execs:
Specialize and sell more of Oracle's stuff, er stack.
---