---
September 25, 2007 8:46 AM
Microsoft partners eager to start working with Windows Server Virtualization (WSV) now have their chance.
The Inaugural Release Candidate (RC0) for Windows Server 2008 is available for download, and it includes a community technology preview of the Windows Server Virtualization hypervisor, code named Viridian. Microsoft will use feedback from the preview to make improvements between now and the full release of Server '08, which is scheduled to ship with WSV sometime early next year.
In a recent SearchITChannel.com story, Microsoft value-added resellers (VARs) and systems integrators (SIs) said Microsoft will be able to manage its hypervisor and support its applications better than market leader VMware can. They also said VMware's shift in its revenue model, away from its hypervisor and more towards services, will help Microsoft increase its server virtualization market share.
The availability of RC0 for Server '08 isn't the only news coming out of Redmond in the past few days. Microsoft also made available the Windows Media Services 2008 RC0 and a community technology preview of the Internet Information Services 7.0 Media Pack. The Windows Vista Service Pack 1 (SP1) Beta was released to about 12,000 testers, too. And of course, the wildly anticipated "Halo 3" hit shelves at the stroke of midnight today.
September 24, 2007 9:58 PM
As the MSPAlliance kicked off its fall managed services conference in San Jose, Calif., the organization announced the launch of its vendor accreditation program (VAP) for the managed services industry.
Designed by MSPs as a benchmark for vendors who sell to the MSP community, vendors that earn the VAP seal will have shown that they have positive channel practices, product research and development, financial stability and MSP customer satisfaction.   
"It is a benchmark system for MSPs to evaluate vendors," said Charles Weaver, president of the MSPAlliance. "Vendors entering the program must have at least three MSP specific references and it's basically a seal of approval for those vendors who have a specific interest in selling to the managed services global community," Weaver added.   
Among those that have received accreditation under the new program are: Intel, SilverBack/Dell, Asigra, Untangle, XRoads Networks, LiveCargo and N-able. 
---
September 24, 2007 4:27 PM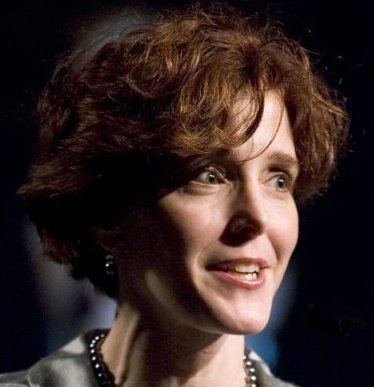 Profile: Heather Clancy
I saw a provocative presentation earlier this month by Dennis Hoffman, a senior vice president for RSA, the security division of EMC. Hoffman really brings a no-nonsense, solution-centric mindset to the whole security conversation, refreshing in someone who represents a product vendor and (understandably) is trying to sell more products. His thinking is even more refreshing when you consider that Hoffman gave this speech on behalf of a VAR (Network Computing Architects) to a bunch of said VAR's customers. Talk about a readymade pitch opportunity.
Here's how the argument goes. For a long time, the accepted practice for anyone addressing a security problem has been to look at creating some sort of boundary that keeps people who shouldn't have access to information from being able to see it, steal it, use it, alter it or otherwise mess with it. Put up a wall, and keep the bad guys out!
---
September 24, 2007 3:42 PM
The Wall Street Journal reported Monday afternoon that Microsoft wants a piece of the Facebook franchise. (For those without a Journal subscription here's a related account.)
Microsoft wants to buy a stake in the popular social networking site which quickly grew beyond its college kid roots. Such an interest is yet another potential area of contention with Google, which also wants a piece of Facebook.
The Journal and others have reported that Microsoft, Yahoo, Google have all expressed interest in Facebook and some have even pitched an outright acquisition although it is believed that Facebook founder Mark Zuckerberg would like to take the privately-held company public.
---
September 21, 2007 1:59 PM
A VMware executive has clarified that the company intends to embed only the ESX Server 3i thin hypervisor into server hardware from Dell, Fujitsu, HP, IBM and other hardware vendors.
Brian Byun, VMware's vice president of global partners and solutions, said he wants to make it clear that the suite of VMware Infrastructure 3 products will not be included in other vendor's hardware.
---
September 21, 2007 9:59 AM
Reusing a dog-eared page from its playbook, Microsoft this week said it will offer Oracle database users discounts to move to SQL Server.
As of Wednesday, Oracle users can get SQL Server Enterprise Edition 2005 for half the list price of $25,000 per processor. Or get a 25 percent discount on the Standard Edition.
At retail, SQL Server 2005 Enterprise is $24,999 per CPU vs. $40,000 per CPU for Oracle Enterprise Edition But in a world of near-ubiquitous volume licensing and one-off deals, real-life pricing for both databases can be considerably lower.
---
September 19, 2007 3:02 PM
Time warp anyone?
When news outlets reported this week that IBM/Lotus unveiled Symphony an Office-y application set, long time software resellers must have thought they'd entered the way-back machine.
Lotus fielded its original Symphony more than twenty years ago. On board was a young tech whiz kid named Ray Ozzie. You may have heard of him. Symphony was to be the follow on to Lotus' blockbuster 1-2-3. No such luck.
---
September 18, 2007 3:04 PM
Another open source desktop applications suite, backed by a major vendor, is out today.
IBM launched Lotus Symphony, a free, downloadable software package for word processing, spreadsheets and presentations using the Open Document Format. The announcement comes a week after IBM joined OpenOffice.org and Microsoft lost its bid to get its alternative format, OOXML, approved in Europe. In a press release posted on IBM's Lotus Web site, the company touted Symphony's capability to help users share information more easily.
---
---
September 17, 2007 3:44 PM
McAfee announced today a version of its management console designed to support most major security applications, and to allow third parties to write custom code to add special functions to McAfee's existing framework.
McAfee describes ePolicy Orchestrator 4.0 (ePO) as a vendor-neutral product that has built-in administration and monitoring support for most other security vendors' products as well as some custom solutions.
Using application programming interfaces (APIs) and software development kits (SDKs), McAfee's value-added resellers and systems integrators can configure ePO to manage clients' existing antispyware and antivirus software, host-based intrusion prevention system, network access control and data leak prevention with a single agent, said Kevin LeBlanc, McAfee's director of product marketing. The console can also manage network security, email gateways, vulnerability scanning and virtual private networks (VPNs).
---