---
October 12, 2007 8:28 AM
Just when you thought Oracle might be settling down, the company makes a $6.6 billion bid for BEA Systems, the app server power.
Such a move has been rumored on and off for some time, but apparently it finally got the stamp of approval up on the eleventh floor in Redwood Shores.
Bloomberg others report that Oracle has contacted BEA's board with a $17-a share offering—a 25-percent premium over BEA's closing price of $13-and-change yesterday.
Financier Carl Icahn has upped his stake in BEA over the past few months and has been agitating for action.
Oracle and BEA share a Java-centric focus, but in the past few years Oracle has been building its own app-server business. Oracle CEO Larry Ellison used to boast of the progress his middleware was making at the expense of BEA share.
Several solution providers, some of whom support both Oracle and BEA wares have long speculated about whether or not the pairing would make sense.
This gives Oracle a very strong Java middleware share, said the CEO of one large system integrator who works with both companies and did not want to be named.
"BEA has been under pressure from Oracle, open-source, IBM for awhile and doesn't have a diverse enough software portfolio to beat the other guys on every deal," he said. Oracle has the complete solution—database, application server, tools but BEA has retained a better market presence in application servers, he noted.
He said his company tends to sell BEA and Oracle into different accounts. "It's hard to sell a non Oracle app server into an Oracle account," he noted.
Should the purchase go through, BEA will join PeopleSoft, JD Edwards, Siebel Systems, and a handful of other companies in Oracle's portfolio. It also follows, by just a few days,  SAP's announced plan to buy Business Objects, a business intelligence power. SAP and Oracle are the two largest providers of business applications.
Barbara Darrow, a Boston-area freelance journalist, can be reached at Badarrow@comcast.net.
October 11, 2007 6:33 AM
I loved this story.
It recounts Steve Ballmer's encounter with an irate Gartner analyst who is also a mom who installed Vista for her daughter. It seems she had a not-so-wonderful user experience.
Here's what's great about the contretemps.
First, say what you will, Ballmer puts himself on the firing line. Repeatedly and usually with good humor. He actually responds to questions. This is a great thing and something many of his peers don't do. Here are some examples of  off-the-cuff Ballmerisms.
Second, it illustrates that Microsoft, big as it is, cannot chase every opportunity. While executives have maintained that the company's division structure will let it excel (no pun intended) in client and server operating systems, applications, game hardware and software, cloud computing and what not, the Vista experience shows what happens when it takes its eye off the ball. (And also what happens–to reverse an oft-used Microsoft mantra–when it over promises and under delivers.)
It's jack-of-all-trades strategy has hit it where it hurts: Microsoft's reputation for client operating systems.
It also shows that despite all the PR and marketing glitz in the world, solution partners are canaries in the coal mine for such launches. They have long maintained that Vista wasn't ready for prime time. Many  have good businesses continuing to sell Windows XP-based systems which are scarce at retail.
 Speaking as a resigned-but-not-happy Vista user, Microsoft needs to focus on what it really needs to do and filter out the noise. That means an operating system that works without forced reboots, that boots up and shuts down in less time than it takes to get a cup of coffee, and a browser that doesn't hang.
Not that anyone asked.
Barbara Darrow, a Boston-area journalist, can be reached at badarrow@comcast.net.
---
October 10, 2007 12:32 AM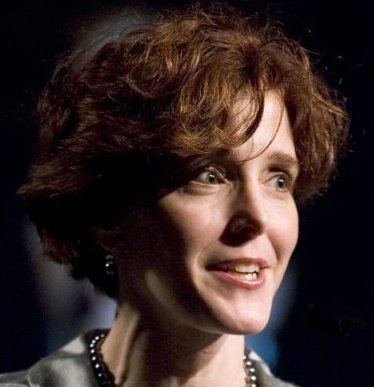 Profile: Heather Clancy
For as long as I've been covering the high-tech channel, product training has been a bone of passionate contention between vendors and VARs.
The latter generally want/need skills building for free (considering all the up-front costs associated with taking on a new product before it actually sells), while the former want to see that a reseller is truly serious about selling their technology through some kind of training investment.
Because I am one of those horrid people who see shades of gray where others see black and white, I empathize with both arguments.
Most solution providers will admit they understand that investing in training is part of their business model. What they are asking for is the following:
The same access to information that a vendor's internal support and technical engineers receive
Training options (online, self-paced) that don't take personnel out of critical client engagements
Certification processes that are based on their ability to deploy/integrate/support the product in a real-life situation
Recognition for their existing investments in comparable products
The reason I got to thinking about all this was an item I saw a few weeks back detailing Hewlett-Packard's move to contract with Microsoft Learning to offer training to technicians that are part of Onforce, the online services marketplace.
Onforce, which is itself controversial in some channel circles because of the way services professionals can bid on jobs (potentially depressing services margins), represents roughly 10,000 IT services professionals. Many of these folks work for VARs or systems integrators and are using the site to boost utilization rates. Some larger organizations, such as Siemens and CompUSA, use OnForce to fulfill service requests across the United States.
The new relationship will enable OnForce participants to use the marketplace as a resource for training and validation on new Microsoft technologies including Microsoft Vista and the company's Small Business Specialist designation. HP is sponsoring the program through its education services group.
Now, I don't mean to mislead you into believing this training is free. But by focusing on making it easier for solution providers to keep up to date AND by keeping it top of mind, both HP and Microsoft have reinforced their brand mindshare with members of the OnForce channel community. It's a philosophy that other tech vendors would do well to emulate. Not necessarily through OnForce deals, but by stepping back to rethink WHAT skills they really want to see represented in front of customers.
If you're a solution provider with a great story to tell about skills development, e-mail me at hccollins@mac.com.
Heather Clancy, principal with Jabberwocky Communications, is a business journalist and strategic communications consultant who has covered the high-tech channel for 18 years.
---
October 7, 2007 10:55 PM
SAP, the ERP market leader,  is buying Business Objects, another European software power, for about $7 billion.
The move by SAP, Waldorf, Germany, to buy Paris-based Business Objects typifies the increasing value of analytics and business intelligence to mainstream software companies. And it means that solution providers, many of whom have long touted BI talents as a major value-add, have to monitor what's going on with their vendor partners' BI strategies.
Business Objects, along with Cognos, was one of the few remaining standalone analytics players at time of  bustling M&A.
In the past few years, Oracle bought Hyperion, after having already bought Siebel Systems, which had already bought-and-built its own BI. Microsoft bought Proclarity.  In fact, the then-independent Siebel, Oracle, Microsoft and IBM have all made big analytics acquisition even as they boosted their homegrown BI talents.
For solution providers who help customers make sense out of the reams of data collected in databases, files systems and desktop applications. it is important to know what the big software players are doing when it comes to BI.
Business Objects will operate as a "stand-alone business as part of the SAP Group, according to a statement issued  Sunday.
Barbara Darrow, a Boston-area journalist, can be reached at badarrow@comcast.net.
---
October 4, 2007 8:50 PM
It took Google a month to incorporate Postini's security and compliance servers into its business apps. Google  completed its $625 million acquisition of Postini a security-as-a-service pioneer in September.
The higher-end Google Apps Premier Edition gets the Postini goods-configurable spam and virus filters, central management to set policy for content screening etc.
Premier Edition combines word processor, spreadsheet, instant messaging, email, calendar and Web creation tools for $50 per user per year including ten gigabytes of storage. Not bad.
When Google introduced the Premier version early this year, Postini, and Avaya, was one of its inaugural partners.
E-mail and collaboration VARs, many of whom built their businesses selling and supporting Microsoft Exchange, Lotus Domino, and open-source-oriented mail like Open-Xchange and Scalix, are watching Google's moves carefully.
One mid-western VAR says Google is taking business away with one hand, but providing other business with the other.
RICIS, Tinley Park, Ill., has lost more than a dozen e-mail accounts to Google last year.  But, many of those customers retained his company do to services work anyway.  RICIS also sells the Google appliance, which aims to bring Google search inside company firewalls, and has found rich services opportunities working with the Google APIs to integrate the company's services into the customers' Web sites and applications
Gregory Rosenberg, CEO of RICIS, says he makes 54 percent margin on those services vs. 25 percent on the Google appliance. He even says he makes more margin on Google than he can on Microsoft software sales.
So, even though RICIS cannot resell Google apps, Rosenberg feels he's doing better with Google in the mix than he would without it.
If you're an e-mail or collaboration specialist, how do you view Google's entry? Drop a line!
Barbara Darrow, a Boston-area journalist, can be reached at badarrow@comcast.net.
---
October 3, 2007 10:47 PM
 Just what company Microsoft will buy, or buy into, next has become a parlor game among solution providers and civilians alike.Last week,  The Wall Street Journal reported, citing unnamed sources, that Microsoft was talking to Facebook about buying perhaps a five percent stake in the social networking company  for up to a half a billion dollars.  
The Journal valued Facebook at $10 billion or more. Staggering.
This week, Microsoft CEO Steve Ballmer was quoted in  The Times Of London in a way that indicated that social networking sites in general and by extension Facebook in particular were  "faddish."
You could argue–and many did–that this was a ploy to drive price down. I would like to think Ballmer was just speaking his mind. He acknowledged that the Facebook community–tens of millions of user aggregated in its three years of existence–has value.
But a technology powerhouse? Seriously, does anyone really see Facebook as a legitimate application development platform?
Let me know. I can take it.
Barbara Darrow, a Boston-area journalist, can be reached at badarrow@comcast.net.
---
October 3, 2007 8:22 AM

Profile: Bcournoyer
Symantec continued its services push today by boosting its managed security services (MSS) with bot protection.
MSS customers will receive the added protection free with their current subscriptions, which provide real-time monitoring and threat response. Symantec says its latest Internet Security Threat Report found, over a six-month period, more than 5 million computers infected with bots — programs that can spread malware from computer to computer and grant remote access to unauthorized users.
Much of Symantec's focus lately has been on managed services and Software-as-a-Service (Saas). Its upcoming SaaS platform, Symantec Protection Network, was on the minds of many value-added resellers (VARs) at last month's Partner Engage conference, where Symantec executives reassured them that the channel will play a big part in services. The first SaaS offering, Online Backup Service, is due later this year.
Symantec's services push is an attempt to attract more small and medium-sized business (SMB) customers and also to keep its lead in the emerging Symantec vs. Microsoft security battle.
---
October 2, 2007 8:56 AM
Microsoft let another shoe drop Monday in its "software plus services" take on software-as-a-service
First it announced a free service, with the catchy name Microsoft Office Live Workspace. This will let users securely access their stored online documents and files from anywhere. Users can pre-register now for the beta. Those documents and files will be stored by Microsoft.  And the Groove technology Microsoft acquired along with Ray Ozzie's Groove Networks a few  years back will presumably be the mechanism for working with those documents off line.
 The company was careful in its announcement to differentiate between this with its pre-existing Office Live service for small businesses which is now dubbed -you guessed it-Office Live Small Business. The company claims 450,000 users.
Also new, but  hardly unexpected, is Microsoft hosted SharePoint, or Office SharePoint Online.  To be clear, the aforementioned Office Live Small Business also uses Sharepoint as a foundation.
Again, solution providers, especially those who host technologies for small businesses have to watch these developments carefully.  While one side of Microsoft wants partners to host applications on Microsoft foundations, another increasingly important group maintains that Microsoft itself must host a wide array of services for consumers and small businesses to combat the threat from Google and cool offerings from Zoho.
Solution providers working with enterprises had better also keep their eye on the company's growing array of managed services. Microsoft Managed Services now include hosted Exchange Server, SharePoint Server, and Live Communications Server.
While Google, which has blazed the trail for lean online apps for consumers and now some business people, has not had to worry about alienating its partner base, the same cannot be said for Microsoft, which must tread a fine line here.
As Ozzie  himself said when he was named to his lofty role , Microsoft  is being forced to change, just as its partners must change.
Forewarned is forearmed.
Barbara Darrow, a Boston-area freelance journalist can be reached at badarrow@comcast.net.
---
October 2, 2007 6:16 AM
Despite the need to project budgets and hiring plans into the future, relying on generalized economic indicators can be iffy and, in some cases, counterproductive.
Right now, for example, a price of consumer goods and corporate profits, generally low inflation rate tell a different story.
The problem is that all the general economic indicators make broad market projections, but not in your specific market.
---
September 27, 2007 9:31 PM
Avnet Inc. today announced that it will acquire the IT solutions division of Acal plc., a strategic move that pushes Avnet's distribution channels further into Europe and shores up its storage offerings to customers in the European Union. 
Acal IT Solutions is a leading value-added distributor for storage area networking (SAN), secure networking and electronic document management products and services. Acal IT Solutions has operations in the UK, the Netherlands, Belgium, Germany, France and Sweden, and the division will be integrated into Avnet Technology Solutions' EMEA business, but not before the transaction is approval by Acal shareholders and EU merger control clearance.
"Avnet has outlined a strategy of growing our business by delivering complete solutions to our partners around the globe," said Vincent Keenan, Avnet's vice president and director, investor relations.  "The acquisition brings us new supplier relationships and ultimately more storage solutions for VARs in Europe by offering a broader line of products. For the U.S. there is no immediate impact," Keenan added.
With the deal Avnet will assume an additional 2,000 Acal resellers and system integrators as well as 180 experienced personnel that design and install complex storage networking systems and document management requirements.
Acal IT Solutions markets a wide range of storage networking, networking and fibre channel products from several manufactures including Brocade, Cisco, Emulex, Juniper and Qlogic and document management products from Canon, Fujitsu and Kodak.
"The acquisition does not specifically impact the cost of storage products, but does give Avnet's partners in
Europe the opportunity to offer a wider variety of complete storage solutions to their customers, potentially increasing their revenue and growth," Keenan said.
Another benefit to Avnet will be Acal IT Solutions' Headway Technology Group, which focuses on document management and storage with a portfolio of products including document capture software, scanners, optical, CD and DVD storage hardware and software and tape backup solutions.
Additionally, the acquisition will bring to Avnet a value-added services unit that provides network infrastructure planning,  implementation and training as well as technical support.
Acal IT Solutions' revenue was approximately $200 million in the fiscal year ended March 31, 2007.
---