---
September 11, 2007 10:17 AM
The latest version of Microsoft BizTalk Server is out this week (Monday), complete with radio frequency identification (RFID) technology, more business-to-business functionality and built-in industry-specific support.
Those features will make BizTalk Server 2006 R2 easier for Microsoft partners to integrate with customers' IT infrastructure, said Steven Martin, Microsoft's director of Connected Systems Product Management. Eighty percent of BizTalk deployments involve the channel in some way, and even the most basic implementations are more involved and present more value-add opportunities than other deployments, Martin said. Continued »
September 11, 2007 12:07 AM
Symantec Partner Engage kicked off today in San Diego with a welcome reception aboard the U.S.S. Midway, a former U.S. Navy aircraft carrier. Symantec partners and executives got the chance to mingle over drinks, dinner and dessert, but they kept the shop talk to a minimum — likely sensing that they'll get more than their fair share tomorrow, when breakfast starts at 7 a.m. and seminars continue through 5:15 p.m.
Jim Russell, Symantec's public sector vice president, did spend some time with me discussing new opportunities in the public sector. As the government puts more and more security regulations into place, like the Federal Information Processing Standards publication 201 (FIPS 201), it creates more business for security vendors like Symantec and their channel partners, Russell said. And since agencies are required to meet those standards, partners can spend less time making sales pitches and more time devising ways to integrate compliance products with other security solutions, he said. Russell will lead a seminar on public sector security tomorrow afternoon.
CEO John Thompson also made his rounds during cocktail hour and even stopped to chat with my group of reporters and partners. He gave no hints about the subject of his keynote address tomorrow morning, instead telling us a funny story about his fear of nuclear submarines (don't ask) and then his plans for his wife's upcoming birthday. Some partners approached Thompson and introduced themselves as he made his way across the deck, but more were lined up to try the full-motion flight simulators that are a top attraction at the Midway. Apparently there's an inner fighter pilot in a lot of value-added resellers.
Tomorrow I'm heading to seminars on Symantec Endpoint Protection, Software-as-a-Service and Symantec's future technologies. Symantec will also be giving out its annual partner awards, and there will be keynote speeches from Thompson, channel vice president Julie Parrish and other executives. If I'm not too worn out from all that, I'll try to report the winner of the limbo contest during tomorrow night's Symantec Baja Beach Bash as well.
---
September 10, 2007 11:23 AM
Software vendor Macrovision today announced a partnership to sell its AdminStudio application deployment tool through a major Citrix distributor.
Macrovision released new capabilities earlier this summer that allow AdminStudio to more easily perform custom installations of applications on virtual machines through the Citrix Presentation Server. Today's deal with Alternative Technology, an Englewood, Colo.-based distributor, will help Macrovision reach more Citrix customers, said Corey Ferengul, Macrovision's executive vice president of marketing and solutions.
---
September 10, 2007 7:12 AM
The next few weeks will be big for the Software-as-a-Service (SaaS) category.
Salesforce.com is about to host its DreamForce event. NetSuite's IPO is on its way. SAP will unveil A1S on September 19 in New York.
As these events approach, and as Microsoft's 'Titan' hosted CRM wends its way toward availability—I guess we can't say it'll hit the shelves soon—the channel questions around this delivery model loom bigger than ever. SaaS is still viewed by many in the channel as the ultimate in disintermediation.
---
September 7, 2007 12:01 PM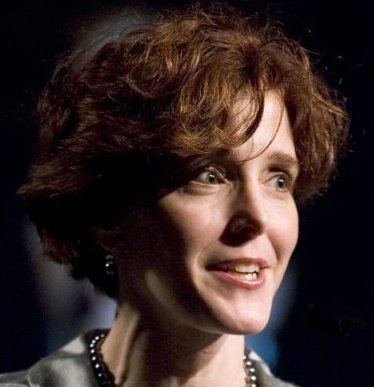 Profile: Heather Clancy
I believe we are about to see a dramatic overhaul in the way small businesses and midsize companies acquire their technology.
Notice that I did not say purchase.
A new solution financing program from distributor Ingram Micro is a sign of things to come – an increase in leasing and extended financing options that are used far too infrequently by most VARs.
---
September 7, 2007 6:50 AM
Judge strikes down part of Patriot Act A federal judge struck down parts of the revised USA Patriot Act on Thursday, saying investigators must have a court's approval before they can order Internet providers to turn over records without telling customers. [Forbes]
Microsoft aims at VMware's virtualization lead Microsoft Corp. , seeking to preserve the dominance of its Windows franchise, launched a new software application that takes aim at VMware Inc. , the leader in "virtualization" technology that allows a single computer server to operate like many machines. [Reuters]
Microsoft: Volume licensees to get fewer CDs, shorter contracts Microsoft is making a number of tweaks to its volume-licensing policies and procedures in the name of cutting complexity and reducing environmental waste.
[All About Microsoft]
Sun, NetApp heading for judgement day Network Appliance Inc. today announced that it has filed a lawsuit against Sun Microsystems Inc. seeking damages and an injunction against Sun to prevent further distribution of Sun's file system technology. [SearchITChannel.com]
---
September 6, 2007 3:57 PM
Business intelligence software vendor Cognos' acquisition of corporate performance management vendor Applix will unify the two companies' partner networks, said Cognos's vice president of product marketing Doug Barton.
VARs and system integrators (SIs) who currently sell either company's products will be able to train for and sell both after the merger, Barton said. Although he declined to comment on the eventual partner network's structure after the merger in detail, citing legal confidentiality agreements, Barton did say that Applix resellers will be brought into the fold of Cognos' partner network.
"We do have a very, very strong infrastructure around partners, and we would hope they would be able to avail themselves of that infrastructure and its leadership," he said. "It's gotten the time and attention of our senior management."
Barton would not comment on whether Applix partners would report to new regional managers after the acquisition, which is expected to close in the fourth quarter this year. Cognos does not expect much channel conflict as the companies' partners merge, essentially because there will be enough demand to keep all partners in business, Barton said.
"We're going to embrace partners to service that demand," he said, "and for those reasons we expect that the areas of potential conflict will be minimal."
Analysts predict a convergence of BI and CPM, and Barton said that Cognos and Applix target similar companies, those in the midmarket and large enterprise spectrum.
---
September 6, 2007 12:41 PM
Today is Microsoft's big company meeting at Safeco Field. The usual occupants, the Mariners, are off doing battle on the road–not too successfully—against the Yankees. But I digress.
Insiders say that 20,000 employees have signed up—the event usually takes 14,000. The bigger number no doubt due to the fact this is seen as something of a Bill Gates swan song
Aside from Gates, COO Kevin Turner, chief software architect Ray Ozzie are on tap to yak. Steve Ballmer will go last so attendees will somehow leave fired up and drained simultaneously.
Expect a lot more of the "people ready" message and yet another "Surfaces" demo. Insiders day Gates' prime message will be about software being at the center of Microsoft's business.
No kidding.
(Although if he doesn't delve into the services delivery module, expect a bunch of speculation that the whole SaaS push is being re-evaluated.)
Barbara Darrow, a Boston-area journalist, can be reached at badarrow@comcast.net. 
---
September 6, 2007 6:16 AM
Dell founder 'unaware' of company's financial shenanigans Michael Dell briefly addresses accounting scandal, also answers questions about the company's strategy in retail and consumer PC markets. [CNET]
NAC switches, appliances help track users, malware Some vendors are offering switches and appliances to monitor traffic for malware and unauthorized access, as the NAC market including Cisco NAC and Microsoft NAP sorts itself out.
[SearchSecurity.com]
Cognos follows the CPM pack, acquires Applix With Oracle, SAP and Business Objects investing heavily to extend corporate performance management into the finance office, Cognos today responded by buying Applix.
[SearchDataManagement.com]
---
September 5, 2007 10:52 PM
Network Appliance Inc. today announced that it has filed a lawsuit against Sun Microsystems Inc. seeking damages and an injunction against Sun to prevent further distribution of Sun's file system technology. 
The lawsuit, filed in the United States District Court, Lufkin, Texas, alleges that Sun violated seven NetApp patents primarily related to its ZFS technology.  In addition, NetApp is asking the court to declare that it has not infringed on three of Sun's patents.   
In a conference call today, NetApp officials said the intellectual property spat began 18 months ago when Sun presented to NetApp a set of patents that they claimed NetApp infringed upon and requested a cross license agreement as well as "a lot of money," David Hitz, NetApp's founder and executive vice president explained. 
"That demand caused us to examine carefully whether we were infringing their [intellectual property] rights and also whether they might be infringing ours," said Dan Warmenhoven, NetApps chief executive officer.  
In a blog that further sheds light on NetApp's counter attack, Hitz said Sun's ZFS "was a conscious reimplementation of our Write Anywhere File Layout (WAFL) file system with little regard to intellectual property rights." 
In the meantime, the ZFS file system was donated to the open source community in April and is a key element of Sun's OpenSolaris storage strategy.  According to NetApp executives it's difficult to delete patented technology like a file system that has already been released to the open source community.  The best court decision, they say, is to stop Sun from developing ZFS altogether.   
"What we are interested in is getting Sun to stop developing [ZFS] and stop releasing it as a commercial product," Hitz added.     
---