---
February 19, 2008 5:04 PM
Microsoft's relentless pursuit of Yahoo is drawing comparisons to another epic tale of obsession: Herman Melville's "Moby-Dick."
The New York Times broke the news today that Microsoft CEO Steve Ballmer plans a proxy fight to replace Yahoo's board with Redmond-friendly directors who will approve the company's $44.6 billion takeover bid. That led "Stupindus," a reader of tech gossip blog Valleywag, to compare Ballmer to Captain Ahab — the literary whaler fixated on hunting down the mighty Moby-Dick at any cost.
Microsoft made its unsolicited offer three weeks ago, and the more the situation drags on, the more likely it will turn ugly. Todd Bishop, the Seattle Post-Intelligencer's Microsoft blogger, warns that a proxy fight or other hostile takeover could alienate the Yahoo employees that Microsoft hopes will lead the way to online search supremacy.
Rob Hof of BusinessWeek's The Tech Beat blog agrees. Even though a proxy fight would be hundreds of millions of dollars cheaper for Microsoft than raising its bid would be, Hof says the costs of driving away valuable workers and losing time to Google's market advances could hurt even more.
If Ballmer really is as intent on acquiring Yahoo as Capt. Ahab was with hunting Moby-Dick, it won't mean good things for Microsoft partners. Some are already questioning the company's focus and direction, and new products like Windows Server 2008 could suffer without Microsoft's full backing.
February 18, 2008 10:04 PM
Woo hoo. Tom Brokaw's going to host Microsoft's Windows 2008 launch aka the "Heroes Happen Here" on February 27.  Brokaw, besides his long-time NBC anchor gig, wrote "the Greatest Generation."  Get the connection? A server operating system is analogous to World War II vets. Yeah, I can see it now.
Speaking of the big show, one blogger/windbag, who shall go nameless, wrote that a preview of something that will be shown in February actually moved him to tears. What technology could possibly induce sobs (other than the boot-up agony that is Vista)? Who knows and he can't/won't say.
That begs the question: Why open his yap at all? The answer: Because he can't help himself.
---
February 15, 2008 1:50 PM
One of the toughest parts of being an IT writer is deciphering the press releases that vendors send out to pitch their latest products, services and partner programs.
Some are well written, informative and easily understandable. But a lot are heavy on what the Wall Street Journal recently labeled "gobbledygook": buzzwords, run-on sentences and phrases that no human being would ever utter during the course of normal conversation.
These kinds of press releases may be OK for highly technical audiences, but a lot of times they're confusing for the end users that channel partners deal with every day. In that spirit, here's a sampling of some of the week's worst offenders:
EMC
More Than 1000 Customers Select RSA Envision Platform for Business Acceleration, Feb. 12: "Given the modularity and scalability of the RSA enVision solution, the customer base ranges from large global organizations that need to manage security and compliance in complex, global IT environments, to small businesses that value the simple deployment and out-of- the box reporting capabilities."
Red Hat
JBoss Unveils Technology Futures with New Community Projects, Feb. 14: "These projects offer sophisticated capabilities that enterprises can readily leverage to advance open source middleware into their organizations."
Kaseya
Kaseya Empowers MSP Customer Success with New Managed Service Resource Program (MSRP), Feb. 12: "Part of the "Marketing Toolkit" element of Kaseya's emPower Program, a comprehensive set of service offerings and support resources designed to ensure successful implementation of Kaseya's IT Automation Framework, the company developed the MSRP as a result of its ongoing efforts to "empower" its customers to exceed expectations and effectively transition their business to the managed services model."
Cisco
Cisco Fuels Commitment to Small and Medium-Sized Businesses in Asia Pacific with Special Solution Bundles, Feb. 12: "The collaborative platform uses Web 2.0 technology to facilitate dynamic interaction between customers and partners. … The system thus provides an efficient method of communicating with customers and employees to help improve service and increase business agility."
Bell Micro
Bell Micro teams with Hitachi for SMB storage solutions, Feb. 7: "Hitachi's SMS 100 is an entry-level storage system designed to fulfill the requirements of SMBs with burgeoning data growth and data protection requirements and enterprises with distributed branch offices looking for simple-to-manage storage offerings that are easy to integrate with the Microsoft Windows platform."
---
February 15, 2008 10:08 AM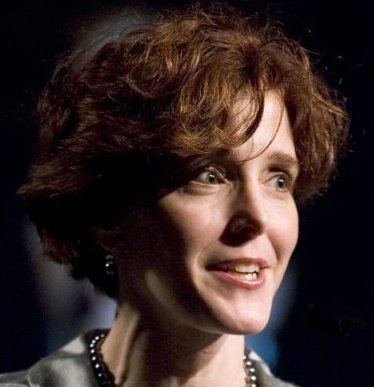 Profile: Heather Clancy
Spoke a couple of weeks back with Raza Imam, managing partner of Adaptive Solutions, a software engineering and custom development firm in Chicago about some rather, eh, extraordinary marketing tactics he is using to draw attention to his company.
Imam, who is 26 years old, noticed that small businesses that he was prospecting were looking more and more at offshore partners and, more important, that they had a lot of questions about offshoring in general. So he decided to create a tongue-in-cheek blog called BoycottSoftwareSweatshops to help address some of the questions he was getting about the benefits of offshoring and to tout his own onshore services to boot.
Typical topics that he has addressed include suggestions about how a small business can get high value, rather than low cost, for their project; possible culture shock that might come from using an offshore company; how to ask tough questions; and how to make sure deadlines are "real."
Imam will be the first to admit that his firm is in somewhat of a saturated market, but he said that the blog has turned out to be a great source of leads — including inquiries from potential customers in Europe. When a person connects with him because of his blog, it results in a project about 80 percent of the time.
He has these three suggestions for any reseller or IT services provider who is thinking about using a blog to market their company:
Use humor and make jokes. "One of the fastest and most effective ways to see if a person 'gets' you is their sense of humor," Imam says. That's especially important when you are dealing with a client remotely. So, it's important for both sides that there is some kind of rapport. Your blog should be about building rapport.
Don't be afraid to make enemies. If you have an opinion, don't whitewash it. Blogs are about creating controversy and dialog. You WANT people to take issue with what you write.
Make lemonade. If you or your company has made a mistake, own up to it. Talk about what you've learned in the process. "People don't want you to be a rocket scientist, they just want you to be reliable," Imam says.
Heather Clancy is an award-winning business journalist and channel communications consultant with SWOT Management Group. You can reach her at hclancy@swotmg.com.
---
February 14, 2008 2:44 PM
VMware's attempts to drive a wedge between virtualization partners Microsoft and Citrix first became public last month, when what was supposed to be an internal memo to VMware's sales staff leaked online.
Today the feud escalated when Mike DiPetrillo posted on his personal blog a scathing 650-word criticism of Citrix's XenSource acquisition. Virtualization.info identifies DiPetrillo as a VMware industry research and competitive analysis engineer and says his attack is "even worse" than last month's leaked memo.
In the blog entry, "Citrix Acquires XenSource — Still Scratching My Head," DiPetrillo says "it's just crazy" that Citrix spent $500 million for XenSource and claims that XenSource will have lost $13 million for Citrix from the fourth quarter of 2007 through 2008. He also goes after Citrix's channel strategy:
"In Q3 XenSource announced 1,000 customers. On the call they said they added another 400 customers. Good growth! That puts the total at 1,400 customers. Then came the partner count – 1,817 partners certified to sell XenSource. Hmmm. So now we have 1,817 partners trying to get business from the 1,400 customers that total $2 million in revenue (that's $1,100 in revenue per partner). Good days to be a Citrix partner."
Virtualization.info notes that the leaked memo and DiPetrillo's blog will "radically change" VMware's relationship with Citrix, which had been "great" before the XenSource acquisition. And it raises the question of whether DiPetrillo was giving just his opinion or taking part in a larger "guerrilla marketing" campaign by VMware against Citrix:
"While it's true that this is an employee opinion appearing on a personal blog it's worth to note that Mike's position in the company is highly relevant, and that VMware has a very strict policy about personal blogging efforts. It's hard to believe that this post appeared without being reviewed first (no matter what's the official position of VMware)."
---
February 14, 2008 11:07 AM
Ah, it's that time of year. Microsoft is re-shuffling the executive deck with Pieter Knook, the Windows Mobile guy; Mike Sievert, the Vista marketer; and Steven Berkowitz of the black hole that is online services  taking their leaves.
Andy Lees, a corporate vice president in server and tools was tapped to lead the Mobile push, according to The Wall Street Journal.
Microsoft has its work cut out here. Windows Mobile still fails to impress in the picky cell phone/handheld device world where Apple's iPhone is the cool kid and RIM's BlackBerry rules among corporate users. Although, if past is precedent, recent embarrassing RIM outages could help Microsoft make up ground.
Winners appear to include Satya Nadella who continues to ascend the ranks. And Bill Veghte's already-big world gets even bigger as he takes on Windows Live marketing along with his overall Windows business unit duties.
Traditional Microsoft "classic" and MBS partners watch this and wonder — once again — what Microsoft's priorities are. Beating Google? Beating Apple? Beating RIM? Beating Cisco? Beating IBM? Beating Oracle?
Given the $44.6 billion Microsoft is offering to buy Yahoo, they worry that Google envy has taken over the company to the detriment of its core businesses. Long timers remember Novell's then-chairman Ray Noorda's obsession with Microsoft and the affect it had on his company and wondering if there is a karmic turnaround at work here.
---
February 12, 2008 8:11 PM
Breaking news this afternoon has cast Microsoft's acquisition of Danger in a whole new light. Microsoft spent $500 million on the pickup, according to GigaOM — a figure sure to raise more questions among Microsoft channel partners about the company's long-term focus.
GigaOM's Om Malik thinks there's only one reason Microsoft would pay such a high price: Google. Microsoft could use Danger's Software as a Service (SaaS) platform to deliver its Search, Windows Live Mail and Messenger services to mobile devices, creating new competition for Google Android. 
Of course, Google is also the reason Microsoft is pursuing a Yahoo takeover. And even though the reported Danger price is just 1% of Microsoft's $44.6 billion Yahoo bid, it's still one of the biggest deals in Microsoft history, according to Todd Bishop's Microsoft Blog. Microsoft partners were already worrying about the company's seeming preoccupation with Google — at the expense of the products and services they're supposed to be selling — and this news sure won't help ease those fears.
Microsoft announced the Danger acquisition yesterday. Both Om and Venture Beat's Matt Marshall believe Microsoft should make the Danger platform open to attract developers. But others like tech exec Ian Bell say an open Danger platform would cut profitability, which is always a concern when you're talking about a $500 million investment.
Microsoft critics are also jumping all over the acquisition, much as they are with the Yahoo takeover attempt. One GigaOM reader identified as "Brian" commented, "Microsoft seems to enjoy spending money on bad investments." And another, "Bill," wrote, "Just another property for MS to run into the ground. When are they going to fire Ballmer?"
With the Yahoo situation quickly becoming a fiasco, the Danger acquisition, ongoing Windows Vista problems and several major new product launches, Microsoft will have a lot on its proverbial plate this year. It will remain to be seen whether the company keeps its focus on the issues that matter most to its partners.
---
---
February 11, 2008 1:07 PM
Yahoo has told Microsoft to take its $44.6 billion takeover bid and go home, and now everyone and their mother is sounding off on the future of the two companies.
A particularly interesting discussion is taking place on Mini-Microsoft, an insider blog frequented by Microsoft employees — and now by Yahoo employees looking to see what their counterparts are saying. The latest post, "Microsoft's Yahoo! acquisition is bold. And dumb," has elicited dozens of mostly anonymous comments.
One Mini-Microsoft reader who identified himself as a Yahoo employee wrote that both companies are doomed regardless of how they resolve the situation. Here's that reader's take on the aftermath of a friendly takeover — which could happen if Microsoft responds with a higher offer:
"The choppers carrying the stormtroopers from Redmond will start arriving. Be careful, our neighbor, Lockheed-Martin, is well-armed. There won't be a parade waiting for you guys. Just long lines at the laser printers waiting for our resumes to print and wondering how long we need to stay with the boondoggle before our few above-water options vest."
Meanwhile, tech blogger Robert Scoble says Yahoo is "probably (crazy) and arrogant, too" for rejecting Microsoft's deal, and the only logical reason for saying no is to drive the price up. One of his readers, "David," also commented that the merger isn't good for either company:
"What does Yahoo bring to the party? Yet more distractions. … For nearly ten years Microsoft has been rearranging the chairs on the deck of the Titanic (and I hear another reorganization is in the offing)."
And over at the Seattle Post-Intelligencer, Microsoft reporter Todd Bishop goes over the company's options: making a higher offer, attempting a truly hostile takeover by targeting Yahoo shareholders, nominating Yahoo board members who will accept the buyout or giving up and walking away. His readers are questioning why Microsoft thinks spending $44.6 billion on Yahoo is the best way to compete with Google.
The fact that so many people are weighing in on the issue illustrates just how important it is. Whatever ends up happening in this ongoing saga, it will end up having dramatic consequences for Microsoft, Yahoo, the companies that work with them and the technology industry as a whole.
---
February 10, 2008 11:52 AM
Yahoo's board, convinced that Microsoft is lowballing, has reportedly nixed Microsoft's $44.6 billion buyout offer.  The Wall Street Journal reported the news over the weekend. 
Yahoo,  despite its recent woes, has great assets. The Yahoo portal still is the window to the Web for many. And its purchase of Zimbra last year gives it a slick, modern collab-and-mail combo that runs rings around competitors. Yes, even competitors with names that start with G and end with oogle.
It would be interesting to see what Microsoft, if ultimately successful, would do with Zimbra and its talent pool.
 But back to the proposed deal itself. It has painted this as a last-ditch effort by Microsoft to get in the search-Web-ad-game with Google.  After it's already spent billions of dollars trying to get there.  And the price–while it may be low by Yahoo's standards–is astounding.
"It's likely we're actually going to borrow for the first time," Microsoft CFO Chris Liddell told analysts last week. "It's going to be a mixture of the cash we have on hand plus debt."
And for some, Microsoft might be better off looking ahead for the next battle rather than continuing this one. 
Some longtime Microsoft partners–both "classic" and MBS–worry that with this move shows that Microsoft's priorities have moved far beyond them and the products they sell and support now.
One business solutions partner who works with several of the company's ERP lines, said he thinks the company has relegated business apps for SMBs to the bottom of the heap.
He hopes that at the Microsoft Convergence confab next month he will be convinced otherwise.
---