---
March 10, 2008 12:54 PM
Just in case the public relations buzzwords haven't been jumping out at you enough, PR-mageddon! this week unveils a new feature: bold buzzwords. Enjoy …
Microsoft
Microsoft Launches Document Interoperability Initiative, March 6: "The launch of this initiative is an important step in Microsoft's commitment to implement a set of strategic changes in its technology and business practices to expand interoperability through the implementation of its interoperability principles. The Document Interoperability Initiative focuses on bringing vendors together to promote interoperability between document format implementations through testing and refining those implementations, creation of format implementation test suites, and the creation of templates designed for optimal interoperability between different formats."
SAP
SAP and IDS Scheer Partner to Bring Customers Easier Modeling and Visualization of Enterprise Services, March 4: "Users will have visibility into a variety of scenarios including the harmonization and standardization of heterogeneous IT landscapes and the implementation of specific process innovations enabled by enterprise services."
Oracle
Oracle Strengthens Content Security, Enhances Enterprise Content Management Platform, March 3: "Oracle also delivered several new features to Oracle Universal Content Management including: Support for BPEL-based (Business Process Execution Language) processes, or standards-based integrations and processes, which helps streamline the integration of document workflows and enterprise applications to enable organizations to more effectively use enterprise content, improve efficiency and accelerate business processes."
Symantec
Symantec Delivers Endpoint Encryption Offering to Help Protect Sensitive Information, March 3: "Designed to help customers protect sensitive information and mitigate the increasing risks of data loss, Symantec Endpoint Encryption offers scalable, centralized management for easy deployment and administration. Customers may also leverage existing tools through synchronization with Microsoft Active Directory for group policy management."
March 9, 2008 5:06 AM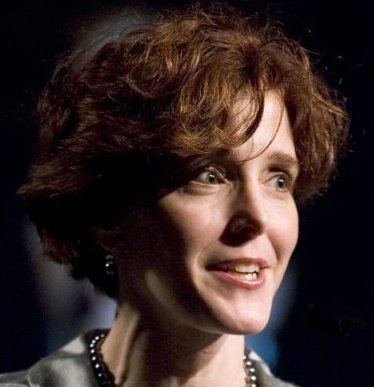 Profile: Heather Clancy
Yes, here I am, with more depressing economic news for those of you out there in IT services land who count on small businesses as your bread-and-butter clients.
CDW's latest CDW IT Monitor shows that only 29 percent of small businesses expect their IT budgets to increase over the next six months. That compares with 53 percent of all the businesses responding to the IT solution provider's bimonthly poll of IT decision makers, which encompasses the opinions at least 1,000 participants.
Still, the overall index stands at 73 for February, which is an increase from 69 last December.
In his analysis of the data, CDW Vice President Mark Gambill says that the lower scores for the small-business sector could be tied to the fact that small businesses generally see less perceived value in their IT investments than do midsize or large companies. The results show that 39 percent of small businesses believe that IT helps their bottom line, compared with almost 80 percent of the larger companies. That's a big gap and one that VARs need to work on.Here's a site where you can poke around more at CDW's research.
---
March 7, 2008 10:49 PM
It's official — at least within Microsoft walls — Doug Kennedy is aboard as vice president, Microsoft Dynamics Partners.
Kennedy was senior vice president of worldwide alliances and channels at Oracle, a Microsoft rival in databases and, increasingly, in business apps.
At Microsoft, Kennedy will report to Klause Holse Andersen. As of Friday afternoon, Microsoft remained mum on the news, at least to outsiders.
In an interview in New York on Friday afternoon, MBS corporate vice president Kirill Tatarinov refused comment on Kennedy's change of status. "We have nothing to announce," Tatarinov stated. Not once, not twice, but three times. You can't say I didn't try.
But later Friday an internal Microsoft email that surfaced, confirmed that Kennedy is, in fact, the new "Microsoft Dynamics Partner Lead" and that Steve Malme is stepping down from that position.
It'll be interesting to see if Kennedy appears at Convergence, the big MBS customer and partner event in Orlando next week.
One thing is sure, Stephen Elop, the incoming head of the overall Microsoft Business Division, will be in Orlando for the big 'do, meeting with customers and partners. Elop is taking over that position from Microsoft veteran Jeff Raikes, who is retiring.
That Elop will be on the scene in Orlando was something Tatarinov did share. Also, CEO Steve Ballmer will be on hand to assure the 10,000 attendees that business apps remain a priority for Microsoft even as it pursues its $40-billion-plus Yahoo bid and seeks to wrest Web search-and-ad dominance from Google.
Barbara Darrow can be reached at bdarrow@techtarget.com.
---
March 7, 2008 3:27 PM
Hosted enterprise resource planning (ERP) software is not in Microsoft's future, according to one exec.
Microsoft offers hosted customer relationship management (CRM) software through its Dynamics CRM Live service, but corporate vice president Michael Park just told me that Microsoft has no plans to do the same with ERP.
"The architecture we're making the bet on is CRM," he said. "With ERP, we've got a good number of partners who are hosting it for us."
Microsoft partners told us that the company has been floating the idea of hosted ERP, but it looks like that's dead — at least for the time being. Park did leave some wiggle room, saying Microsoft will "adjust course" if the ERP market changes.
Some Microsoft partners have been worried that Dynamics CRM Live will compete with their own CRM offerings, so at least they won't face a similar threat with ERP any time soon.
---
March 6, 2008 5:33 PM
Ouch.
Not only is Oracle's worldwide channel chief flying the coop, he's swooping into the nest of the enemy.
Doug Kennedy has taken an executive position at the Redmond, Wash. software giant, several sources close to Oracle have confirmed.
He will be working in Microsoft's business-applications push, one source said. [Friday morning update: Kennedy has taken a General Manager position within Microsoft's applications group, a well-placed source said. Microsoft has not returned calls for comment. An Oracle spokeswoman confirmed Kennedy's exit but said she was unaware of his plans.]
In some ways, timing could not be better from Redmond's point of view: Microsoft Convergence, the annual Microsoft Business Solutions user conference, kicks off next Tuesday in Orlando. Microsoft will use the show to play up its CRM Live push and will trot out Steve Ballmer and Kirill Tatarinov, corporate vice president of Microsoft Business Solutions for the assembled masses of MBS partners and customers.
In many ways luring Kennedy is a great move for Microsoft and logistically it's a no-brainer for Kennedy himself, who lives in the Seattle area. Kennedy was senior vice president of worldwide alliances and channels and reported directly to Oracle president Charles Phillips.
That Kennedy left just months after his North Americas counterpart Rauline Ochs exited tweaked some Oracle partners. Ochs, however, went to Safeco, a large and long-time Oracle customer whereas Kennedy crossed enemy lines.
One insider said the executive suite at Oracle is humming. "There's talk about a non-compete. They're p@#$@d," this source said.
Kennedy who spent 16 years at Oracle, witnessed first hand the vendor's multi-multi-multi-billion-dollar applications arms race during which it bought PeopleSoft (which had just bought J.D. Edwards); Siebel Systems, Retek, i-Flex and other companies.
Fasten your seatbelts. This could get bumpy.
Barbara Darrow can be reached at bdarrow@techtarget.com.
---
March 6, 2008 2:55 PM
Steve Ballmer must really want to buy something big.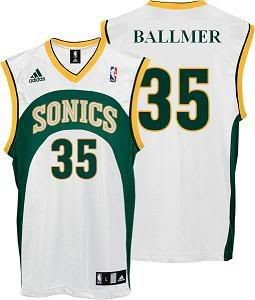 With a potential Yahoo acquisition still up in the air, the Microsoft CEO has turned his attention to the hometown basketball team, the Seattle SuperSonics. The Seattle Times reported today that Ballmer is part of a local investment group trying to buy the Sonics from owner Clay Bennett.
Bennett, who is about as popular in Seattle as Ballmer is at Yahoo headquarters, wants to move the Sonics to Oklahoma City. Ballmer's group would keep the team in Seattle and chip in $150 million to renovate its arena — an act of "heroism" greater than any Microsoft product launch.
The plans of Ballmer's group are far from a slam dunk, as Bennett has said the team is not for sale. But with the help of angry fans, Ballmer's group could make a full-court press on Bennett. And that just might be enough to eek out a last-second buzzer-beater for the city of Seattle.
---
March 5, 2008 9:38 PM
Big channel changes atop Oracle.
Doug Kennedy is leaving the database-and-biz-apps giant and Judson Althoff will replace him as Oracle's global channel chief, several sources confirmed.
Update: Oracle's Kennedy takes off for Microsoft.
The news went out internally Wednesday in an email from Oracle prez Charles Phillips.
That succession may be settled but it also leaves one key  roll —  North Americas channel chief  — unfilled. Rauline Ochs left that post to join Safeco late last year. Some well-placed Oracle sources expected Althoff to take on Ochs role.
Althoff has been with Oracle for nearly a decade, spearheading its relationship with Dell, HP, CDW, and distributors Ingram Micro and Tech Data. Some partners say that his rapport with Dell and CDW (both viewed as near-demons by VAR partners) may make him an odd backer for value-added partners.
Others say that Althoff's direct line to Phillips could actually help such partners gain leverage in their dealings with the vendor. Ochs had reported to Keith Block, the head of North American sales. Oracle has a history of tense vendor-partner relationships and now that it has bought tens of billions of dollars worth of business apps expertise, partners want to see further improvement in channel relationships.
"If he's been working with Ingram and Tech Data, he gets the VAR partner role now," said one long-time Oracle partner.
One contendor to replace Ochs as senior vice president of North America  alliances and channels, is Tyler Prince, who is now vice president of that same group, said an Oracle source.
One longtime Oracle partner, apprised of Kennedy's departure, was bemused. "I find it curious that within such a short time span both the worldwide and the North American channel execs have left," he noted.
More background on Ochs and Kennedy here.
Barbara Darrow can be reached at bdarrow@techtarget.com.
---
---
March 5, 2008 12:42 PM
Gizmodo's Wilson Rothman has some brief comments on today's news that Yahoo is trying to partner with AOL to thwart Microsoft's takeover. And he's not a fan.
For starters, the picture accompanying Rothman's post features Jim Carrey and Jeff Daniels from the movie "Dumb and Dumber" — with the Microsoft logo on Carrey and the AOL logo on Daniels. Rothman then asks, "hasn't history proven that working with Time Warner on internet stuff is the business equivalent of trying to conquer Russia in the winter?"
Some Gizmodo readers think Yahoo is only talking to AOL to get Microsoft to increase its offer. But most of those who think Yahoo is serious also have their concerns. One describes a potential Yahoo-AOL merger as "two sinking ships in the night," while another calls it a "match made in HELL!" And user "P3nnst8r" says that if Yahoo is actually considering an AOL partnership, the company must be "trying to go down in a blaze of glory."
---
March 5, 2008 8:46 AM
Microsoft Office Live Workspace and Google Docs are going mano a mano over on ReadWriteWeb, where a comparison of the two online services has sparked quite the debate among users.
Microsoft released a public beta of Office Live Workspace yesterday, the same day I covered a Google Enterprise exec's speech in Boston. The exec, Matthew Glotzbach, gave a demo of Google Apps — the enterprise version of Google Docs.
His basic premise: Google is easy to use but still offers the vast majority of features that the vast majority of business users need to do their jobs. He didn't come out and say it, but the implication was that Microsoft can be confusing and overwhelming, much like last week's episode of "Lost."
Anyway, ReadWriteWeb's Sarah Perez evaluated Microsoft Office Live Workspace and Google Docs and came to this conclusion: "Although it's very close when it comes to basic features of the two services, each stands out in its own way." But proponents of each service don't see a close battle at all.
Pro-Google reader "Jrome," for example, commented that "Google Docs is far better than Office Live, especially thanks to its real-time collaboration and mobile access." He also pointed out that Office Live Workspace requires users to have Microsoft Office installed on their computers, which goes against the very premise of "cloud computing."
Meanwhile, a reader named "Brian" defended Microsoft: "In the real-world, Google Docs, Open Office and Ubuntu, etc. are so far behind it's pathetic. Who uses this stuff for actual work? Absolutely no one that I know of, and MS Office works so well there's minimal incentive to change."
That last sentence is key. Before I covered Glotzbach yesterday at the Association for Information and Image Management (AIIM) International Exposition and Conference, I got to see a speech by The New York Times' David Pogue. He also talked about the trend toward simpler technology, but he made it a point to say that simplicity alone will not guarantee a product's success.
Pogue said the iPod sacrificed several features of other portable music players, like a radio tuner, when it debuted. The iPhone similarly gave up on traditional phone features, such as a keypad. Both succeeded. But in a lot of other cases, Pogue said users aren't willing to give up extra features — even features that they rarely if ever use.
Google Docs gets rid of some of those features. It also adds a lot of features that were pretty impressive to see during Glotzbach's demo. We'll just have to wait and see if those features, and Google Docs' easy-to-use interface, can push Google to do for enterprise applications what the iPod did for MP3 players.
---