---
August 7, 2015 5:58 PM
Channel
,
Channel partners
,
CompTIA
,
Customer service
,
Sales and Marketing
,
Soft skills
Technology adept and sales inept is probably a somewhat harsh analysis of the typical channel partner.
But managed service providers, value-added resellers and systems integrators do tend to be brimming with IT know-how and a bit lacking when it comes to soft skills such as sales, marketing and customer service. Channel consultancies, trade associations, product vendors and at least one "compassionate geek" offer assistance for partners looking to improve those aspects of a channel business. Continued »
July 31, 2015 8:22 PM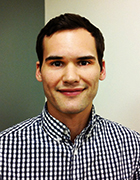 Profile: Spencer Smith
Business management
,
Channel
,
Managed Services
,
MSP
,
Profit & Loss...
In a recent conversation with SearchITChannel, Michael Maddox, president of ASK, discussed issues that managed service providers (MSPs) can face in regards to client agreements. One area he addressed was client profitability, which he said some MSPs lack a clear picture of.
"The No. 1 mistake I see MSPs making is not understanding or having enough tools or metrics to truly understand their revenue and costs from a managed services client," Maddox said. These MSPs will only evaluate their monthly, quarterly or yearly revenue numbers, with some companies going a step further and looking at their direct costs, such as what they owe Continuum or Kaseya, he said.
---
July 28, 2015 6:30 PM
Channel
,
Channel partners
,
cloud
,
IaaS
,
IDC
,
MSP
,
PaaS
,
SaaS
,
Small and medium businesses
Channel partners are in demand by business customers as they formulate and implement their digital business and cloud strategies. That's because partners offer expertise above and beyond what many businesses have in house and also because these organizations need comprehensive advice and trusted advisors to help them along their IT journey.
Two industry analysts recently conveyed this message: Darren Bibby, vice president, channels and alliances research at IDC and Anurag Agrawal, CEO and analyst at Techaisle.
---
July 27, 2015 4:59 PM
Channel
,
cloud
,
Microsoft
Just three months since long-time Microsoft channel executive Jenni Flinders left her job, the Redmond, Wash. vendor this month appointed Stephen Boyle, vice president for Microsoft U.S. Partner Strategy & Programs – or U.S. Channel Chief.
Unlike Flinders who had a dozen years tenure with Microsoft – the majority of that time with the vendor's partner organization — Boyle is a relative newcomer to the company, having joined in March 2014 as vice president of enterprise partners. He was previously employed at Oracle (since June 1997) in various sales and channel positions. Prior to that he worked at Sun Microsystems and Data General.
---
July 23, 2015 7:41 PM
Channel
,
Channel partners
,
IDC
,
Intellectual property
Last month when I spoke to Darren Bibby, program vice president, channels and alliances research at IDC, about partner collaboration as the path to new and broader channel business opportunities, he said that he considers partner collaboration as the eighth transformation area that IT solution providers must deal with to transform their business. Why the eight and, what are the other seven?
In a presentation that Bibby put together this year, Business Transformations in the Third Platform, he highlighted seven vital areas partners must tackle to transform their business:  technology, time horizon, customer, sales motion, marketing, activities and competition – partner collaboration, which wasn't on that list at the time he put together his report, would make it eight.
As covered in the article – "New Types of Partners Spark Channel Alliance opportunities" – SearchITChannel delved into what partner collaboration looks like, why partner companies need to make it a business imperative and how some channel partners make it work.
---
July 21, 2015 9:13 PM
Channel
,
CRM
,
ISVs
,
Microsoft
,
Microsoft Partner Network
,
Microsoft partners
,
Office 365
,
SharePoint
Partnering is rising to the top at Microsoft, especially as unique intellectual property, differentiation and specialization increasingly set apart channel partner firms. At the same time, customers want complete solutions, so increasing partner-to-partner connections is critical, according to Gavriella Schuster, general manager for worldwide partner programs at the company.
At last week's Worldwide Partner Conference 2015 in Orlando, Schuster said that helping partners find each other and find partners with complementary skills is important to the company: "So what I'm looking at is, how do I help partners do that?"
---
July 17, 2015 7:45 PM
Azure
,
Channel
,
cloud
,
CRM
,
HP
,
Office 365
,
SQL Server
,
Tech Data
Lots of vendors issued press releases at Microsoft's WPC 2015 this week; here are a few more for SearchITChannel readers:
HP
HP ServiceOne partners have several new offerings that target Microsoft platforms to offer their customers following an announcement HP made this week.
The new consulting services include: HP Database Migration Assessment Services for Microsoft SQL Server; HP Database Migration Service for SQL Server; HP Consulting and Integration Services for Microsoft Azure; and the HP Readiness Workshop for Office 365.
---
July 14, 2015 3:25 PM
BitTitan
,
Channel
,
HP
,
Ingram Micro
,
Microsoft
ORLANDO, Fla. — Microsoft Worldwide Partner Conference (WPC) 2015 is the place for companies in the vendor's partner ecosystem to tout their latest news. Here's a brief roundup:
HP
With the upcoming general availability of Windows 10 in a couple of weeks, HP announced a new channel opportunity for partners that includes a blueprint to drive Windows 10 migrations. What's included: partner education and training as well as competency rebranding; marketing development support plus marketing funds to support Windows 10 migration efforts with customers; co-branded marketing assets; and, partner incentives including new business opportunity boosters, according to the vendor.
HP boasted that its Windows XP migration program was a $21 billion dollar opportunity for partners and the company helped partners more than double their growth rates year over year though training and certification programs.
Continued »
---
---
July 6, 2015 8:37 PM
Channel
,
EMC
,
Partner programs
At the EMC Global Partner Summit 2015 held in May, channel leaders talked about a tighter relationship with partners, tighter alignment between the vendor's direct and indirect sales channels, and expanded business opportunities for all partners in the EMC Business Partner Program (BPP).
That program went live in January 2015. Today, the company rolled out the EMC Business Partner Program Guidebook, a 40-plus page resource for everything EMC channel.
The new guide provides existing EMC partners with information on the structure of the BPP, which is the umbrella program for all EMC business partners, partner requirements and benefits. The guide also serves as a comprehensive introduction to partner firms considering EMC as a vendor partner.
A large technology vendor with a sprawling partner program, EMC helps simplify multiple tracks with its BPP Guidebook: Solution Provider (VAR); Direct Market Resellers (DMR); Cloud Service Providers (CSP); Global Alliance (GA); Enterprise Content Division (ECD); RSA SecurWorld (RSA); and, Original Equipment Manufacturers (OEM).
In addition, the guide provides links to EMC's federated companies: VMware, VCE, Pivotal, and RSA — more commonly known as The Federation.
Each EMC track has its own section that, depending on the track, may include an overview, explanation of benefits, tiers, requirements, solutions, services, marketing programs and tools. Track sections also delve into the financial benefits of partnering with EMC (including rebates, co-op, and market development funds), global financial services, demo programs, cross-border deals, playbooks and special training.
The BPP Guidebook also addresses new partner onboarding and resources such as the Partner Portal, EMC.com and Global Partner Summit.
---