Oct 18 2010 7:08PM GMT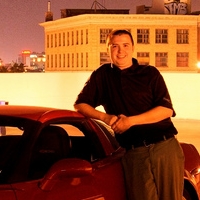 Profile: Dan O'Connor
Benoit Mandelbrot has passed away, in-case you don't know that is, Fractal Mathematics was his baby. This type of mathematics has been used for the development of computer graphics, compression algorithms and even for studying the financial markets. If you don't know anything about this field of mathematics you need to go read about it. Things like self similarity are fascinating.
This is how computers can generate things like mountains and trees, you can see this your self on any tree if you look for it. Also with other organic and non organic things, clouds are a really neat example.
Oh yea it's good for making really cool t-shirts.
http://www.google.ca/images?hl=en&client=safari&q=fractal+shirt&um=1&ie=UTF-8&source=univ&ei=ouC8TLrLB4PtObKNnfIM&sa=X&oi=image_result_group&ct=title&resnum=2&ved=0CCkQsAQwAQ