---
June 3, 2010 11:00 AM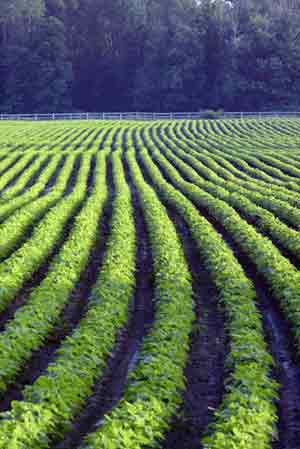 A couple of days ago, the IT watch blog revealed its "Cream of the Twitter Crop: Storage Edition." Of course, we're just one entity, so we're always looking for feedback and suggestions. Well, we got it! Thanks to everyone for their retweets, suggestions and participation; it is much appreciated. Here's what some of our members and Twitter followers had to add:
From @djenningspr:
June 3, 2010 9:21 AM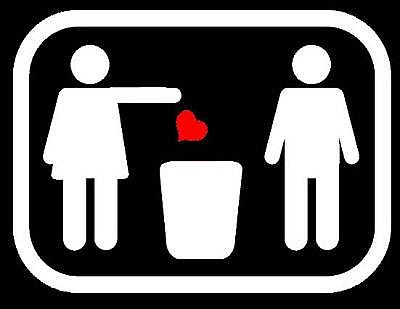 Sometimes it's hard to tell which straw will break the camel's back. It's not so difficult with Google. Their last straw? Chinese hackers. Remember back in January when Google announced it'd be pulling out of China and moving into Hong Kong? That was a reaction to a serious information breach, as reported at IT news: "Chinese hackers had broken into [Google's] network and stolen confidential information."
Google's response? According to the Financial Times, Google has decided to replace internal use of Windows OS, offering Mac OS for Apple users and Linux for PC users instead. The forthcoming Chrome OS will soon be an option. Though the policy requires Googlites who want to use a Windows machine to receive approval from the CIO, the unnamed Google employees interviewed by the Financial Times cited the changeover as "semi-formal."
Despite the Hyraq Trojan's taking advantage of IE 6's vulnerability and gaining access to Google PCs and Gmail accounts, Microsoft stood up for its OS and security measures.
Spokesperson Brandon LeBlanc in the Windows blog:
When it comes to security, even hackers admit we're doing a better job making our products more secure than anyone else….third party influentials and industry leaders like Cisco tell us regularly that our focus and investment continues to surpass others.
Microsoft has taken a few hits lately—losing the most recent patent battles and being overshadowed by Apple as the most valuable technology company. With Microsoft's recent revamp of Hotmail, the two companies' rivalry has increased. Will this further serve to isolate Microsoft in the consumer and enterprise markets? What steps do you think Microsoft should take (other than writing an articulate blog post, of course)?
Melanie Yarbrough is the assistant community editor at ITKnowledgeExchange.com. Follow her on Twitter or send her an email at Melanie@ITKnowledgeExchange.com.
---
June 1, 2010 2:27 PM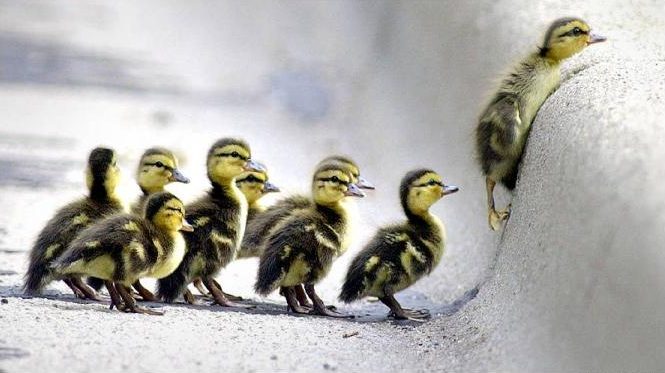 Here they are, this month's specialized top 10 Twitter accounts. From IT pros with impressive storage insight to the industry greats sending out updates on their company's innovations, check out these folks on Twitter for daily bites of what you need to know about storage.
---
June 1, 2010 12:06 PM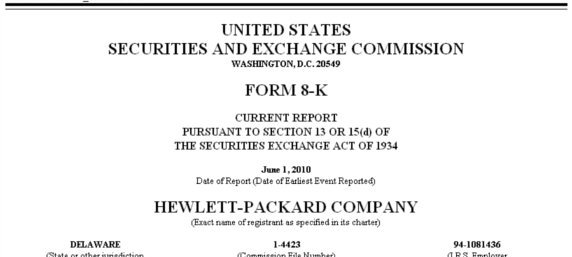 According to a Hewlett-Packard SEC filing (and as reported by GigaOm's Stacey Higginbotham), HP has decided to eat its own dog food, further consolidating and automating its data center in order "to facilitate the migration of client applications to modernized infrastructure platforms."
Is HP going to be entering Amazon's turf with expanded cloud offerings for storage and solutions? Just might be: The company plans on eliminating 9,000 current data center-related positions, 6,000 of which will be replaced by "global sales and delivery resources," which sounds like it just might be the touchy-feely goodness of an aggressive new market offering.
HP previously offered a Storage-as-a-Service product, Upline, which was aimed at the consumer/SMB market but was shuttered in February 2009 after battling lengthy downtime.
Since then, HP is sure to have learned a thing or two in the data center arena, particularly since they've already successfully shrunk their own data center footprint from 85 locations to six spots, three of which are mirrored disaster recovery backups. They've been touting themselves as a poster child for networked cloud efficiency, and it might be high time to take that expertise to market.
Michael Morisy is the community editor for ITKnowledgeExchange and formerly the news writer for SearchNetworking and SearchTelecom. He can be followed on Twitter or you can reach him at Michael@ITKnowledgeExchange.com.
---
June 1, 2010 5:00 AM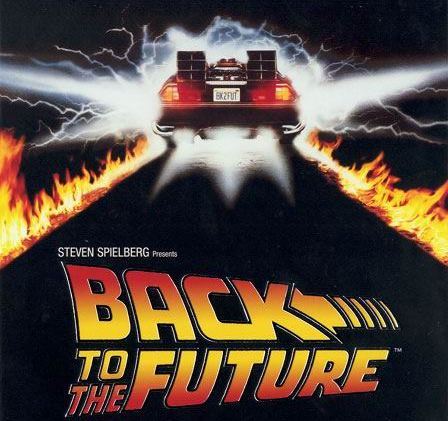 Often people characterize the future as the bearer of flying cars and inexplicably tight silver bodysuits. Among the more likely of predictions of the future is federated storage. Though the term may fall victim to obscurity and lack of a solid definition, it's not stopping anyone from trying. From Wikibon:
Federated storage is the collection of autonomous storage resources governed by a common management system that provides rules about how data is stored, managed, and migrated throughout the storage network. In this definition, storage resources include disk capacity managed by controllers or appliances controlling multiple arrays.
Wikibon pooled its Twitter followers for reactions to federated storage and received this comical but not unfounded opinion: "'Federation' is the latest word to be put through the hype & definition mangler."
But even more exciting than the dozens of definition attempts around the Internet are the possibilities products like EMC's VPlex will open up for storage in 2010 and the future. May 10th marked the announcement of VPlex Local and Metro, covering the distances of data centers and campuses, respectively. Future versions, the Geo and Global, hope to expand coverage to continental and global distances. What does this mean for storage? This means multiple DCs can be condensed into a single virtual resource. Batch operations can be moved to more energy and cost-efficient locations.
Let's not get ahead of ourselves, however. The Register pegs federated storage as "more of a journey than a finished product." A journey to what? To moving thousands of VMs and information across thousands of miles. EMC's AccessAnywhere is the safety net for issues with address latency, bandwidth and consistency.
One small step for EMC, one giant step toward private cloud computing. Oh, who am I kidding? It's a huge step for EMC.
Melanie Yarbrough is the assistant community editor at ITKnowledgeExchange.com. Follow her on Twitter or send her an email at Melanie@ITKnowledgeExchange.com.
---
May 31, 2010 4:41 AM
This recent post from Michael Vizard hits some good points about virtualization and the branch office. Apparently Blue Coat Systems determined that 59% of IT managers surveyed have deployed virtual servers in branch offices. Big deal, you say. Well, as Michael points, out more virtual servers means more network traffic. Not a problem on the LAN but potentially a big problem on the WAN. Where's that bandwidth going to come from? Who's going to manage it? Who's going to pay for it?
Another point Michael made is something I've seen ever since I started working in this field:
But more often than not, the folks in the branch office tend to do what they please when it comes to servers. It's only when that activity starts having a negative impact on the network that corporate IT takes any notice of what's happening in the branch office.
In other words, the typical branch office is often ignored – sometimes forgotten about – when it comes to computing resources. I don't know if this is a flaw of a centralized IT management model or just a sign that the average network manager is too overwhelmed. Regardless, it's a problem that cannot be ignored if you're going to manage IT and, more specifically, virtualization and network bandwidth at remote offices. Perhaps an impending "virtualization management crisis" is indeed on the horizon?
Certainly something to think about.
Kevin Beaver is an independent information security consultant, keynote speaker, and expert witness with Principle Logic, LLC and a contributor to the IT Watch Blog.
---
May 28, 2010 11:38 AM
Now here's an interesting concept I came across on Gizmag (a very cool site itself). It's a "zero client" system by Pano Logic with "no processor, no operating system, no memory, no drivers, no software and no moving parts." I don't know about zero client since there's still a 2″ x 3.5″ x 3.5″ box sitting on your desk, connected to your monitor, keyboard, network, and audio, but it's a neat concept for clearing desktop clutter nonetheless. Like any other "thin" client, the Pano device also requires a server-side component to connect to for processing, storage, etc.
This reminds me of the NC. For those of you who were in the industry in the mid-90s, you'll remember the network computer (NC) revolution. It was going to change the world, how we used computers, how we operated our businesses…and then it fizzled out like many other neat IT concepts. Now that virtualization has a strong grip on the industry, I suspect something like the Pano device could take hold as well. Maybe an acquisition target for Microsoft or Google? I'm a bit skeptical but I love this kind of innovation – it's what makes the world go 'round…and keeps us employed!
---
May 28, 2010 10:30 AM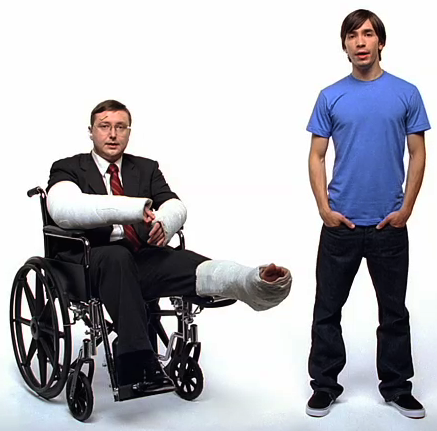 After years of Microsoft playing the Goliath to Apple's David, the tables have officially turned: Apple's market value hit $222.1 billion, besting Microsoft's value $219.2 billion and making it the most-valuable technology company.
And while two imaginary numbers being punted around by investors doesn't impact IT directly, the changing of the guard has made a significant impact on workplace technology and how it's managed.
But first, what hasn't changed: Continued »
---
May 26, 2010 9:00 AM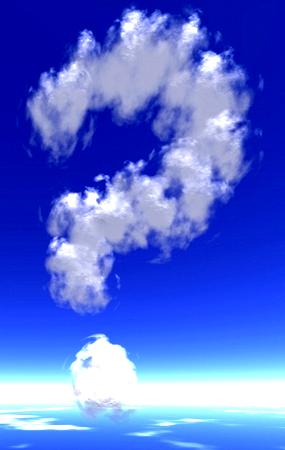 While VMWorld's full content catalog won't be released until June, the preliminary topics are out now and have attendees buzzing about where the conference, scheduled for August in San Francisco, is headed.
As InfoWorld.com reported:
Is VMworld still the premiere virtualization trade show it once was? Or is it now becoming a cloud event? … As hypervisor becomes (or many argue already has become) a commodity, VMware has to take it to another place or another layer: the cloud.
Perhaps organizers were influenced by the recent announcement that VMware is now one half of an unlikely couple with Google. InfoWorld's David Marshall goes on to state that VMware's acquisition of SpringSource was a factor in last year's VMworld, despite its less-than-relevant status among conference-goers. Will Google and VMware's partnership to take over the cloud computing market dominate VMworld 2010's conversation? Four of the eight sessions suggest yes:
Hybrid and Public Cloud
Private Cloud—Management
Private Cloud—Business Continuity
Private Cloud—Security
Virtualization pros needn't panic, however, since individual sessions are still virtualization-centric or, as Marshall describes it, virtualization wrapped up in a "nice cloud package."
Cloud computing and virtualization are the buzz words of the year, so it comes as no surprise that one is complementing the other in a setting like VMworld. Don't let the presence of competing vendors fool you: VMware is the core of VMworld, and with VMware's exploration of the cloud comes its implementation of the cloud using its honed virtualization tool set. In its seventh year, it makes sense that VMworld is evolving.
Melanie Yarbrough is the assistant community editor at ITKnowledgeExchange.com. Follow her on Twitter or send her an email at Melanie@ITKnowledgeExchange.com.
---
May 25, 2010 3:05 PM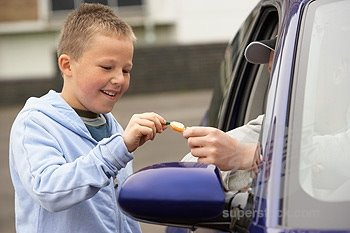 We at the IT Watch Blog appreciate irony as much as the next guy, but IBM's recent faux pas might be pushing it. The AusCERT conference boasts that it is the "premier IT security event for IT security professionals and anyone with an interest in IT security." Maybe so, but that doesn't mean conference-goers are immune from USBs infected with malware, especially not when IBM's handing them out. Soon after the conference, IBM sent out an email informing conference-goers of the possible infection of every USB drive they distributed. Almost a week later, Sophos has confirmed that the drives contained two worms: W32/LibHack-A and W32/Agent-FWF. The malware affects Windows systems via autorun and autoplay as soon as the device is plugged in.
If you're not learning, you're not living, and it seems malware a la USB is a lesson worth relearning. McAfee's quarterly threat report [PDF] listed "generic removable-device malware" as number one of the Worldwide Top 5 Malware. Aside from USB drives (thumb drives to some) earning the superlative for Most Popular, AutoRun malware stood its ground, claiming two of the top five spots.
So what does this mean for your company? Sophos' Graham Cluley notes that "more organizations are looking to control access to USB ports." Whether you're protecting against incoming attack or outgoing sensitive information, removable storage should always be used with caution.
Melanie Yarbrough is the assistant community editor at ITKnowledgeExchange.com. Follow her on Twitter or send her an email at Melanie@ITKnowledgeExchange.com.
---