---
May 25, 2010 11:17 AM
SearchCIO.com's guide to desktop virtualization for CIOs, recently linked to here, reminded me of how many IT managers I see struggling with desktop management. I often see people in the trenches struggling with everything that desktop management can throw at you: malware infections, inconsistent configurations, missing patches, workstation backups … you name it. It made me wonder why more shops aren't relying on desktop virtualization. Is it a lack of budget? A misunderstanding of the long-term administrative benefits? A lack of security buy-in? What's the deal?
I know desktop virtualization solutions like XenDesktop and VMWare View are not a magic solution to all our IT problems. However, managing desktops the old-fashioned way seems a bit out of line and behind the times here in 2010. Not using available technology goes against what the high-paid business consultants with their MBAs tell management they need to fix in order to cut costs and streamline their businesses. Why is this being overlooked in so many situations?
Maybe it's out there and I'm just not seeing it. I'm curious to hear what you're seeing and hearing – especially as it relates to businesses that aren't using it. Is management not on board for some reason? Are they not listening at all? Is it just too expensive? Given the complexities of today's environments, there's got to be a better way.
Kevin Beaver is an independent information security consultant, keynote speaker, and expert witness withPrinciple Logic, LLC and a contributor to the IT Watch Blog.
May 24, 2010 10:56 AM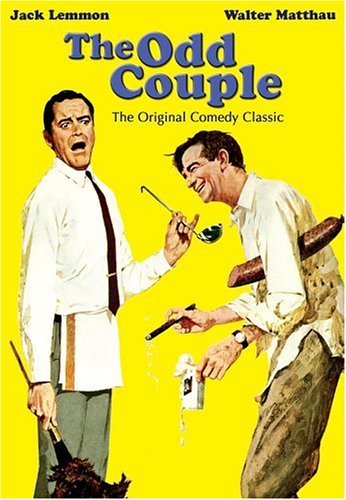 A few years ago, a sighting of VMware and Google holding hands at a quaint bistro or being caught snogging on a tropical beach might have sent shockwaves through the IT paparazzi. Even Steve Herrod, VMware's Chief Technology Officer, said the two tech giants were a bit of a mismatch:
When we first met last year, both sides seemed a little unsure… at the time we had fairly different product focuses, customer sets, and cultures.
Google was the bad boy of the consumer revolution, of life made simpler, the David that slayed Microsoft's giant while breaking all the rules. VMware was a quieter revolutionary; the quiet, nerdy prodigy that helped organize away abstract concepts efficiently, whose biggest fans were in the IT sector that Google was pushing towards irrelevency.
Call it fate, or Cupid's arrow, or the fact that they shared the same college dorm at Stanford, the Gates Computer Science Building.
Whatever the cause, Steve Herrod was publicly crowing about the two tech giants' "Open PaaS" strategy, and he offered a little more insight in his Q&A with Alex Barrett, news director of SearchCloudComputing: Continued »
---
May 20, 2010 3:46 PM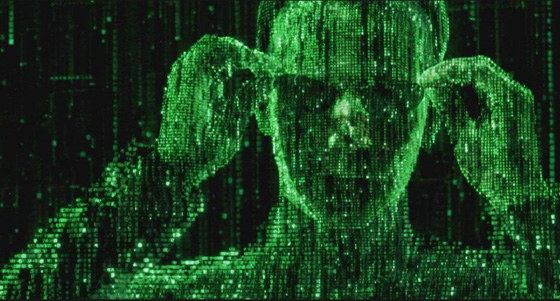 Looking to beef up your virtualization knowledge, or just boot up some virtual desktops? We're compiling the top resources you need to stay at the top of your game.
The Best Guides on Virtualization Strategies
Looking for a comprehensive primer on server, storage, network or desktop virtualization? You've come to the right place. Click one for help on your chosen path:
.
We've put together a list of top virtualization blogs, but we'd love your suggested additions in the forums. Here are some of the blogs that made our list:
Search Server Virtualization: Search Server Virtualization editors outline how industry changes and announcements affect how your company uses virtualization.
Virtualization Pro: SearchVMWare editors provide the grittier bits of the business side along with resources you need to check out.
Irregular Expressions: User Dan O'Connor reveals vulnerabilities and exploits while sharing virtualization tips and tricks.
.
Top Virtualization Twitter accounts
Looking for something a little more real-time? Then look no further: We've also compiled our favorite Virtualization Twitter accounts, including luminaries like Brian Madden and the lovable @VMWareCares.
.
---
May 19, 2010 10:52 AM
Microsoft's had a busy week so far, and it's only Tuesday. A settlement was reached yesterday in the VirnetX patent suit, which began in February 2007.
The Facts: Infringed Patents
1. U.S. Patent No. 6,502,135: for "a method of transparently creating a VPN between client computer and target computer." The jury granted VirnetX $71.75M.
2. U.S. Patent No. 7,188,180: for a "method for establishing a VPN using a secure domain name service."The jury granted VirnetX $34M.
Microsoft has maintained that neither of these patents was infringed and further, that the patents themselves are invalid. Soon after the ruling was declared, VirnetX filed another suit against Microsoft citing the same patents were infringed, but by Windows 7 and Windows Server 2008 R2—released after the initial suit was drawn. (The original trial was aimed at Windows XP, Vista, and Microsoft's Live Communication Server and Office Communication Server.) The settlement includes Microsoft's licensing of the VirnetX technology, originally developed for the CIA, placing them in the company of major names that also use VirnetX such as Google, HP, AT&T and more.
VirnetX isn't alone, either. Microsoft has been ordered to dish out a total of $490M, for VirnetX and another patent lawsuit—this one dealing with Word and Excel's XML technology—from Toronto-based i4i. This one seems a little more personal; i4i's chairman Louden Owen has claimed their win as "a war cry for talented inventors whose patents are infringed." Though Microsoft continues to appeal the decision—and continues to be rejected—future versions of Word and Excel will be lacking the custom XML-based capabilities. Versions of Word distributed prior to January 11, 2010 are not affected; all other versions will have their custom XML tags removed. Microsoft's Gray Knowlton suggests using Content Controls to reimplement any of your solutions that use Custom XML Tags.
Is this just another case of patent trolls—or more articulately, non-practicing entities—filing patents for future lawsuits such as these? It would appear not, depending on your opinion of the PTO, as Microsoft's repeated attempts to discredit the patents they're accused of violating have been thwarted by the U.S. patent office itself. From CampusTechnology: On Tuesday [May 11, 2010], i4i announced that the United States Patent and Trademark Office (PTO) had validated i4i's patent on certain "custom XML" technology. This XML-based technology creates a metacode map to manipulate a document's structure without reference to content. It allows a document such as a Word file to be converted to XML without loss of content.
Microsoft remains firm in its stance that the so-called custom XML technology is obscure and therefore fair game. Nevertheless, all versions of Word released after January 11, 2010 will strip documents of their custom XML upon opening (a build-upon of the patch for Word 2007 released earlier this year). Never fear: in April, i4i outlined how their x4w software will swoop in and save your custom XML tags. They're hardly the heroes, however, adding an additional step and software to purchase for the end user.
Melanie Yarbrough is the assistant community editor at ITKnowledgeExchange.com. Follow her on Twitter or send her an email at Melanie@ITKnowledgeExchange.com.
---
May 18, 2010 2:30 PM
Virtualization has many obvious benefits, but the one that stands out to me is being able to use it for security vulnerability testing. One of the things that has frustrated me the most over the years is how security testing tools will junk up your system – especially Windows. Install enough vulnerability scanners, network analyzers and so on over time and you'll undoubtedly be cussing like a sailor when system slow downs, instability and blue screens of death creep into your work. Oh, not to mention the ever-frustrating situation whereby your anti-virus software "cleans" your vulnerability testing tools right off of your system!
The neat thing with virtualization software such as VMWare Workstation, VirtualBox and the lesser-known Windows XP Mode in Windows 7 (that I recently wrote about for SearchEnterpriseDesktop.com) is that you can create a virtual security testing environment to muck up as much as you'd like without having to worry about affecting your day-to-day productivity by creating problems on your local system. When problems do arise in your virtual environment, you can simply fall back to an older image that works, or just quickly recreate a new one.
I know it seems like it'd be easier to have a dedicated computer to run your security tests from. However, doing everything on one system increases efficiency when you need to be mobile and share files between the host and virtualized systems. Plus, it gives you an excuse to invest in a high-end  laptop that you may not be able to justify otherwise.
Kevin Beaver is an independent information security consultant, keynote speaker, and expert witness with Principle Logic, LLC and a contributor to the IT Watch Blog.
---
May 18, 2010 8:40 AM
Today's guest post is from Graeme Elliott, a Sydney-based Storage Architect for a large financial firm and leader of the Sydney Tivoli Storage Users Group. Elliott will be starting his own blog on IT Knowledge Exchange shortly, to be titled The Art of Storage.
Virtual Storage is the "art" of moving the "smarts" (Mirroring, Snapshots, Replication etc.)  from a standard storage array's controller and placing them into an appliance. This appliance is placed in the data path between the Host and the Storage Array. Even though these virtual appliances are in path there is generally only a  minimal performance hit and in some cases, a performance boost due to the appliance's caching algorithms.
The storage from the backend storage array is now presented to the virtual appliance just like any other host.  The virtual appliance can further carve up or merge this storage as desired into "virtual disks" that can be allocated to your hosts. From the Hosts' perspective, these virtual disks are just like any other disk.
The advantages of doing this are tremendous.
All that you need to worry about when acquiring storage arrays is storage and performance (no smarts required)
Span "virtual disks" across multiple arrays or Raid Groups
Only need to the use the host drivers for the Virtual Appliance, not for the specific storage array vendor
Storage from arrays can be placed in pools on the Virtual Appliance allowing for a tiered approach to allocations
Another major benefit of these "virtual appliances" -and one that in my experience usually drives the initial purchase-is the data migration features offered. Being able to migrate data between storage arrays while the host is online is highly beneficial in most organizations when it comes time to lifecycle a storage array.
In my "ideal" storage environment, I would have a virtual storage appliance between all hosts and their storage. This provides a consistent and fast method for storage administrators to provision storage while also providing a consistent presentation of this storage to the hosts no matter what backend storage vendor or storage array model is used.
There are always downsides for technologies like this and virtual storage is no different. Troubleshooting performance is more complex as host data can now reside across multiple backend storage array Raid Groups and LUNs, spread across multiple storage arrays or be shared with other hosts on a backend LUN.
---
May 17, 2010 3:02 PM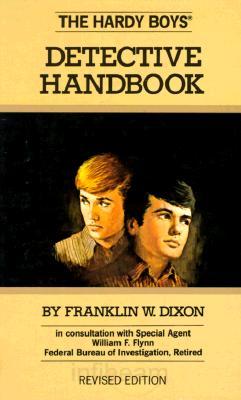 A week ago, after coming across some rather graphic server room pictures (SFW unless your office believes in the sanctity of server equipment), I asked the community for its favorite server room DIY or horror stories, promising the winner fame and fortune (or at least some free swag). Well, we have a winner: IT Knowledge Exchange member Batye's tale of a Russian server room that might've stumped the Hardy Boys. As thanks, we shipped Batye free copies of:
And below, our retelling of Batye's chilling tale, plus a server room Hall of Shame slideshow!
MOSCOW – IT was six years ago when Batye's brother asked him for a quick favor: His Russian friend's servers were acting up. Everything would work fine and as expected and then, inexplicably, they couldn't ping one of the machines. A few hours later, however, the server would mysteriously come back, reset.
This went out without any apparent cause: Total breakdown in communication, only to return again later. It wasn't a virus, and all the hardware seemed to be fully functional, until it completely disappeared.
The facility was quite modern: Secure parking, video security, armed guards with AKM's and Saigas. The office even required passing a facial recognition scan to access the facilities. After having a specialized name badge made up, complete with his photo and a unique barcode, he was given access to the server room, the epicenter of the irregular crashes.
The scene made our leaked server room pics look like a networking Taj Mahal: The server room was a refinished washroom/utility closet. Nobody had bothered to put in server racks, leaving the high-end equipment and air conditioner to sit directly on the floor amid moldy walls and leaky pipes.
The problem quickly became apparent: Anytime someone flushed the toilet, water (one prays) from the leaking pipes got on the UPS. The UPS' surge protection would kick in, automatically powering itself down along with the servers connected to it, hence the disappearing pings.
A few hours later, the air conditioner would dry up the flushed water and the UPS would reset itself, and all would be more or less right with the world again – until someone else needed to go.
Blame the setup on new fangled IT theories: The server room was managed by a 17-year-old kid, the son of one of the company's executives.
---
May 14, 2010 11:00 AM
If you want some 140-character goodness all about virtualization, check out these accounts to keep track of what's going on.
1. @virtnews: Get the latest news on virtualization software from the top virtualization blogs across the internet including VMware, SearchServerVirtualization, and Virtualization.com, conveniently organized on their webpartner site.
2. @VMware: Receive updates on events, products, and troubleshooting.
3. @vmwarecares: Ask your questions about VMware and get answers from the community and experts. Their profile boasts "human assistance"; can't beat that!
4. @SMBVirtualization: Everything you could possibly need aside from the hardware, this feed is chockfull of white papers, blog posts, videos and instructional material geared specifically toward small- to medium-sized businesses.
5. @ServerVirt_TT: Get the best server virtualization info from the site editor of SearchServerVirtualization.com, Colin Steele.
6. @brianmadden: He's a virtualization blogger providing updates on virtualization software and services as well as links to his latest blog posts.
7. @govirtual: Virtualization.info's official Twitter account.
8. @scott_lowe: He's an IT professional who specializes in virtualization and VMWare who's very active with his followers. Send him a question!
9. @ThatFridgeGuy: Rod Gabriel sends out bite-sized insights on the IT world.
10. @stevie_chambers: If you can't get enough of his equally entertaining and informative website, check out his tweets.
Then of course, there's always us: Follow ITKE on Twitter for a new IT relevant topic each month. Who are some of your favorite virtualization pros to follow on Twitter? Let us know in the comments section!
Melanie Yarbrough is the assistant community editor at ITKnowledgeExchange.com. Follow her on Twitter or send her an email at Melanie@ITKnowledgeExchange.com.
---
May 13, 2010 8:49 AM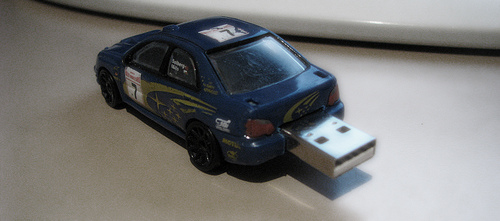 While VMWare's slimmed down, bare-metal server virtualization product ESXi has caused some amount of consternation among certain fans of the Linux console that its older, slightly heftier brother ESX offers, the lightened requirements have allowed some pretty cool virtualization tricks, as SearchServerVirtualization's Alex Barrett reported:
IT professionals on virtualization's bleeding edge have begun to experiment with a new method of deploying a hypervisor to a server: installing a slimmed-down hypervisor such as VMware ESXi on a USB flash drive or secure digital (SD) card.

…

"People will need to get used to a more ESXi way of doing things," said Simon Seagrave, the author of the virtualization TechHead blog. He uses the slimmed-down ESXi in his home lab and has grown fond of it.
Virtual-environment-on-a-stick! If you want to play along at home, VMInfo offers a handy, full-color PDF guide (Warning: PDF) while the popular virtualization blog Yellow-Bricks offers a handy guide that breaks down putting VMWare onto a USB drive into 13 (relatively) easy steps.
---
May 12, 2010 9:37 AM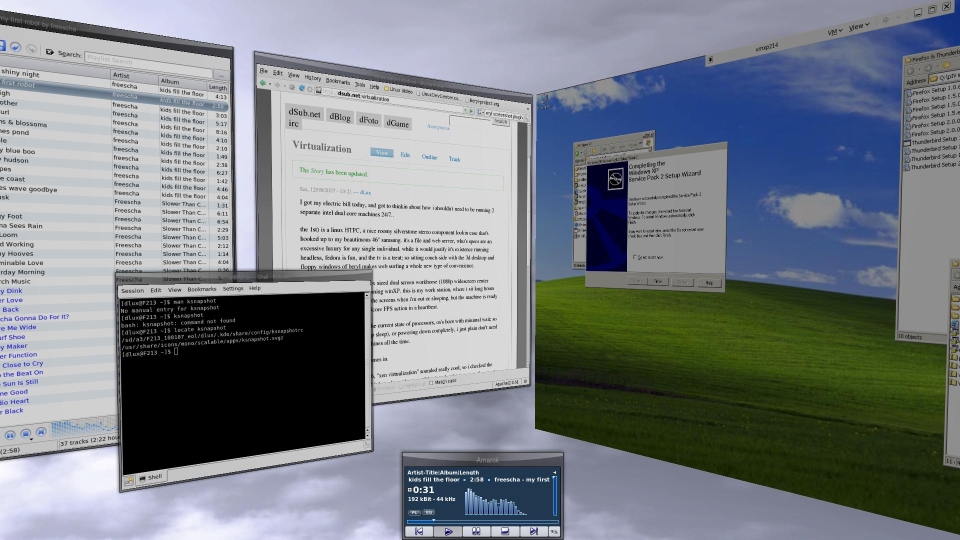 Aside from simply sounding cool, virtualization is the most efficient way to, well, be efficient: Server virtualization cuts down on how many servers you have laying around, desktop virtualization can cut helpdesk overhead and network virtualization helps keep it all organized without the messy wires getting in the way. Interested in having your cake and eating it too? Then check out these helpful blogs. Care to share your own virtualization goodies? Let us know in the IT Knowledge Exchange forums and hear where other IT professionals get their news, or e-mail me directly and we can add your suggestions to our list.
From the Inside: Editorial & User Blogs

Search Server Virtualization: Search Server Virtualization editors outline how industry changes and announcements affect how your company uses virtualization.
Virtualization Pro: SearchVMWare editors provide the grittier bits of the business side along with resources you need to check out.
Irregular Expressions: User Dan O'Connor reveals vulnerabilities and exploits while sharing virtualization tips and tricks.
From the Outside
Tired of reading? Get weekly updates podcast-style from the team at Search Server Virtualization or watch some (Virtualization) TV that won't rot your brain.
Melanie Yarbrough is the assistant community editor at ITKnowledgeExchange.com. Follow her on Twitter or send her an email at Melanie@ITKnowledgeExchange.com.
---