---
June 7, 2010 10:32 AM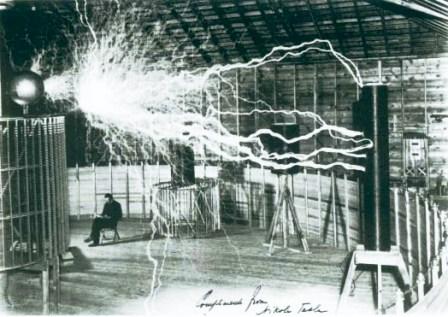 The power of electricity has been long known, but only in recent years, with a focus on both being greener and saving money, that power management has again taking a high priority among large organizations. This guest post from Pam Seale, product marketing manager with Absolute Software, goes into some critical steps to keeping power consumption in line.
Few organizations will argue the value of power management policies. Not only is energy conservation an important part of environmental stewardship, but by defining when inactive computers switch to a lower power setting or turn off, organizations can easily reduce costs and please the bottom line.
It seems, however, that even fewer organizations are certain how to implement power management policies that both make sense for their work environment and are easily enforceable. So what are some of the key things to keep in mind when designing a power management policy?
Understand your current power reality. To find out where efficiencies can occur and to establish a benchmark to measure success, you need to know how much power your computers are currently consuming. The fastest way to collect this information is via a power management product-typically an installed agent that reports detailed metrics on energy use for each device and the overall fleet. You can also enlist the help of a power management ROI calculator to determine how much you can potentially save.
Note policy metric considerations.
Work habits of internal teams: Power management schedules should be flexible to account for various users' work hours; management products should allow you to define groups to which unique metrics can be applied.
Power source settings: A battery-powered computer should probably be set to power down or hibernate after a shorter duration of inactivity than a device that is plugged into the wall. Power management policies should acknowledge this.
Flexible actions: To accommodate diverse users, power management actions should be flexible-log out, hibernate, sleep modes, shut down, etc. Action triggers-how long a device must be inactive to activate them-should be equally accommodating.
Refine results. Power management tools should allow you to examine both current and historical power use, power on time, etc. Comparing these metrics will reveal where greater efficiency can be achieved.
Take advantage of rebates. Government and provider rebates, grants and subsidies are available to organizations that implement computer power management policies, and can cover some or all of the costs of your power management tools.
With the right tools in place and a basic understanding of your organization's power use, power management policies need not be a daunting task. There are a number of products available today to help simplify the design and management of your power policies-it's simply a matter of finding which solution supports the above capabilities and best fits your organization's needs.
For more information on power management policies, and to learn about the power management capabilities of Absolute Manage – a cross-platform computer lifecycle management tool by Absolute Software – visit www.absolute.com/power or view the Absolute Software blog.
---
June 7, 2010 6:00 AM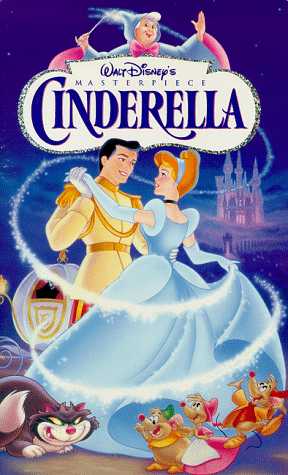 According to Friday's IDC Worldwide Quarterly Disk Storage Systems Tracker as reported by IT News' Lucas Mearian, external disk storage sales experienced a year-over-year growth of 17.1 percent, with $5 billion in revenue in Q1 of 2010. The disk storage systems market had a revenue of $6.7 billion—an 18.8 percent growth—shipping 3,397 petabytes of capacity, up 55.2 percent.
For a bit of perspective, this comes after a 4 percent drop in sales last quarter for external disk storage systems.
IDC analyst Steve Scully seems hopeful that this is indicative of what's to come, that "people are looking to increase their IT spend," but it's too soon to tell.
The NAS market is the star of this story as companies attempt to manage the exponential growth of unstructured data. The other Cinderella is NetApp, whose products for unified storage helped them pull ahead from fourth to a tie for second place in revenue share with IBM after a 47 percent growth.
A Whole Bunch of Numbers
EMC leads the NAS market with 45.1 percent revenue share; NetApp trails right behind with 26.9 percent. The iSCSI SAN market experienced a revenue growth of 45.7 percent; Dell's at the forefront with 36.9 percent and NetApp next with 14.4 percent.
The whole networked disk storage market is up 26.3 percent with EMC up front with 28.7 percent revenue share, followed by, you guessed it, NetApp with 13.7 revenue share.
So What?
Despite Scully's hesitant optimism, these numbers hint that storage solutions' increased priority means increased IT budgets and spending overall.
What are you and your company allocating to solutions for storage in 2010? What are your predictions for the key players in storage solutions for the remaining quarters?
Melanie Yarbrough is the assistant community editor at ITKnowledgeExchange.com. Follow her on Twitter or send her an email at Melanie@ITKnowledgeExchange.com.
---
June 4, 2010 7:00 AM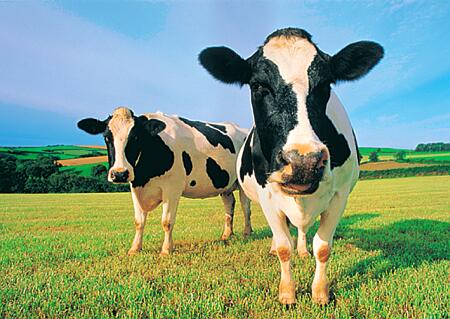 Like those houses on reality TV, packed to the ceiling with years' worth of accumulated trash and newspapers, your data center's filled to the brim. Except instead of disposables, you need solutions to deal with computer and storage systems. Valuable stuff. You probably don't want some cow grazing—let alone relieving herself—nearby. Well, not so fast.
Despite the industry's attempt to catch up with data storage and cooling, across-the-board efficiency is ranked right up there with the Tooth Fairy. Not gonna happen. Not all solutions are magical thinking, however, as HP's most recent research has revealed. Can cow manure catapult your data center into a self-sufficient, powered and cooled machine? Looks like it.
As TakePart's Danny Jensen reports:
The HP research team recently unveiled a paper that explores the sustainability of converting waste from dairy farms and cattle feedlots into electricity to power and cool energy-hungry computer data centers. The massive heat output generated by the data centers is in turn reused to break down the biomass, creating a self-sufficient system.
Sound like a bunch of BS? (Sorry, I couldn't help myself.) HP Lab's "Design of Farm Waste-Driven Supply Side Infrastructure for Data Centers" [PDF] cites the "design and operation of data center infrastructure [as] one of the primary challenges facing IT organizations and economies alike." Set aside the benefits for data centers worldwide—it seems to be the perfect symbiotic relationship of solutions. The food industry is always under fire for its wasteful and sometimes questionable practices, with vegetarians citing that "methane is 21 times more damaging than carbon dioxide" as a reason to quit meat. With this new research, IT pros, farmers and meat eaters alike can celebrate this unlikely new partnership. Continued »
---
June 3, 2010 3:16 PM

Every time I'm around tech-savvy lawyers, there's one topic that seems to draw more smiles and gleaming teeth than any other: Digital storage and the costs, compliance and complexity around it.
Data backup and recovery is difficult enough, but what really gets their chops gleaming is data discovery, also called e-discovery, which generally relies on a second set of data backups. As SearchDataBackup's W. Curtis Preston explains:
Basically the purpose of a data archive is not going to be met by a backup app. If someone asks you for specific emails, you're not going to be able to go to your backup system and ask that question. For example, let's say you have a full backup of Exchange every week for the last seven years. Then someone comes to you and says, "I want all of these emails with this word in them." What you're going to need if you want to extract this information with a backup application is restore the entire Exchange server and then extract out of that Exchange server the files that you need from seven years ago. Then you're going to need to restore Exchange again to seven years ago minus a week, and do that all over again and over again, and in this case, roughly 150 times. Then you're going to have to extract from it what you need. So doing satisfying archive requests with data backup and recovery software is something you'll only do once. You'll try it and then say to yourself, "We should have used archive software to satisfy this requirement."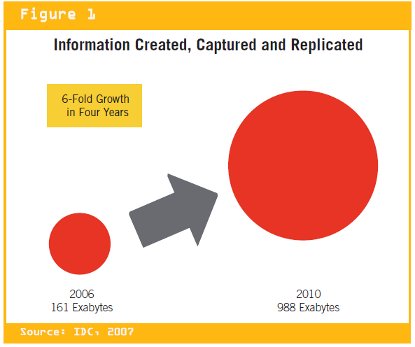 So not only is all your data being stored 4 or more times over on RAID disks, storage professionals need to coordinate with legal and compliance teams to make sure that the archival systems are up-to-date and ready-to-go, and they're rarely either, out of the box. That means it's a very good thing that storage prices have been shrinking over the years: As a study by IDG predicts, data production is booming, with an estimated 988 Exabytes of data being created this year. That means planning not only for the raw costs of storage but the expertise to make sure it satisfies all of the growing tasks our storage is called upon to perform. You can rest assured there is plenty of that earmarked to keep those lawyers well fed for years to come.
Michael Morisy is the community editor for ITKnowledgeExchange and formerly the news writer for SearchNetworking and SearchTelecom. He can be followed on Twitter or you can reach him at Michael@ITKnowledgeExchange.com.
---
June 3, 2010 11:00 AM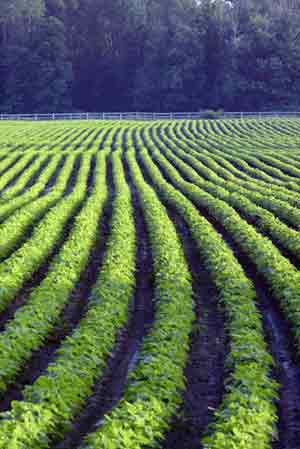 A couple of days ago, the IT watch blog revealed its "Cream of the Twitter Crop: Storage Edition." Of course, we're just one entity, so we're always looking for feedback and suggestions. Well, we got it! Thanks to everyone for their retweets, suggestions and participation; it is much appreciated. Here's what some of our members and Twitter followers had to add:
From @djenningspr:
---
June 3, 2010 9:21 AM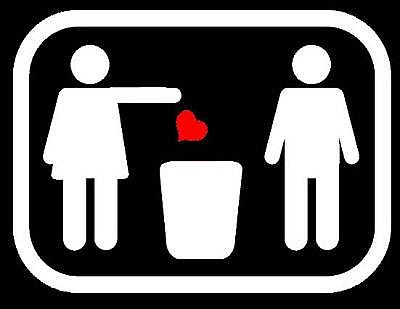 Sometimes it's hard to tell which straw will break the camel's back. It's not so difficult with Google. Their last straw? Chinese hackers. Remember back in January when Google announced it'd be pulling out of China and moving into Hong Kong? That was a reaction to a serious information breach, as reported at IT news: "Chinese hackers had broken into [Google's] network and stolen confidential information."
Google's response? According to the Financial Times, Google has decided to replace internal use of Windows OS, offering Mac OS for Apple users and Linux for PC users instead. The forthcoming Chrome OS will soon be an option. Though the policy requires Googlites who want to use a Windows machine to receive approval from the CIO, the unnamed Google employees interviewed by the Financial Times cited the changeover as "semi-formal."
Despite the Hyraq Trojan's taking advantage of IE 6's vulnerability and gaining access to Google PCs and Gmail accounts, Microsoft stood up for its OS and security measures.
Spokesperson Brandon LeBlanc in the Windows blog:
When it comes to security, even hackers admit we're doing a better job making our products more secure than anyone else….third party influentials and industry leaders like Cisco tell us regularly that our focus and investment continues to surpass others.
Microsoft has taken a few hits lately—losing the most recent patent battles and being overshadowed by Apple as the most valuable technology company. With Microsoft's recent revamp of Hotmail, the two companies' rivalry has increased. Will this further serve to isolate Microsoft in the consumer and enterprise markets? What steps do you think Microsoft should take (other than writing an articulate blog post, of course)?
Melanie Yarbrough is the assistant community editor at ITKnowledgeExchange.com. Follow her on Twitter or send her an email at Melanie@ITKnowledgeExchange.com.
---
June 1, 2010 2:27 PM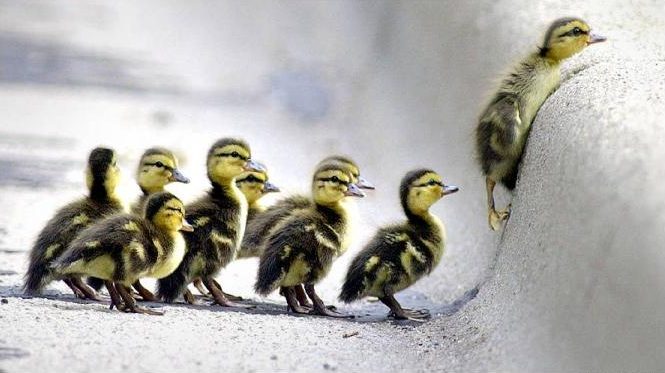 Here they are, this month's specialized top 10 Twitter accounts. From IT pros with impressive storage insight to the industry greats sending out updates on their company's innovations, check out these folks on Twitter for daily bites of what you need to know about storage.
---
June 1, 2010 12:06 PM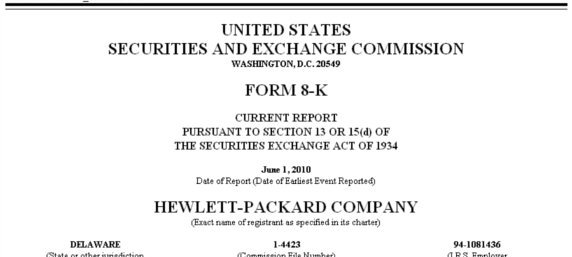 According to a Hewlett-Packard SEC filing (and as reported by GigaOm's Stacey Higginbotham), HP has decided to eat its own dog food, further consolidating and automating its data center in order "to facilitate the migration of client applications to modernized infrastructure platforms."
Is HP going to be entering Amazon's turf with expanded cloud offerings for storage and solutions? Just might be: The company plans on eliminating 9,000 current data center-related positions, 6,000 of which will be replaced by "global sales and delivery resources," which sounds like it just might be the touchy-feely goodness of an aggressive new market offering.
HP previously offered a Storage-as-a-Service product, Upline, which was aimed at the consumer/SMB market but was shuttered in February 2009 after battling lengthy downtime.
Since then, HP is sure to have learned a thing or two in the data center arena, particularly since they've already successfully shrunk their own data center footprint from 85 locations to six spots, three of which are mirrored disaster recovery backups. They've been touting themselves as a poster child for networked cloud efficiency, and it might be high time to take that expertise to market.
Michael Morisy is the community editor for ITKnowledgeExchange and formerly the news writer for SearchNetworking and SearchTelecom. He can be followed on Twitter or you can reach him at Michael@ITKnowledgeExchange.com.
---
June 1, 2010 5:00 AM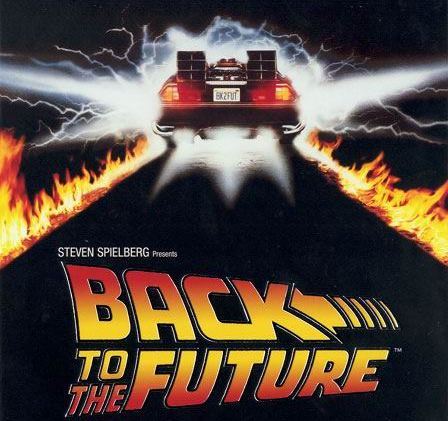 Often people characterize the future as the bearer of flying cars and inexplicably tight silver bodysuits. Among the more likely of predictions of the future is federated storage. Though the term may fall victim to obscurity and lack of a solid definition, it's not stopping anyone from trying. From Wikibon:
Federated storage is the collection of autonomous storage resources governed by a common management system that provides rules about how data is stored, managed, and migrated throughout the storage network. In this definition, storage resources include disk capacity managed by controllers or appliances controlling multiple arrays.
Wikibon pooled its Twitter followers for reactions to federated storage and received this comical but not unfounded opinion: "'Federation' is the latest word to be put through the hype & definition mangler."
But even more exciting than the dozens of definition attempts around the Internet are the possibilities products like EMC's VPlex will open up for storage in 2010 and the future. May 10th marked the announcement of VPlex Local and Metro, covering the distances of data centers and campuses, respectively. Future versions, the Geo and Global, hope to expand coverage to continental and global distances. What does this mean for storage? This means multiple DCs can be condensed into a single virtual resource. Batch operations can be moved to more energy and cost-efficient locations.
Let's not get ahead of ourselves, however. The Register pegs federated storage as "more of a journey than a finished product." A journey to what? To moving thousands of VMs and information across thousands of miles. EMC's AccessAnywhere is the safety net for issues with address latency, bandwidth and consistency.
One small step for EMC, one giant step toward private cloud computing. Oh, who am I kidding? It's a huge step for EMC.
Melanie Yarbrough is the assistant community editor at ITKnowledgeExchange.com. Follow her on Twitter or send her an email at Melanie@ITKnowledgeExchange.com.
---