---
January 20, 2011 3:31 PM
A while back, Michael Morisy posed the question: Are iPads desktop virtualization's greatest threat? When we posed the same question to the Cloud Computing, VMware, Virtualization and Enterprise 2.0 Group on LinkedIn, we got a slew of great responses. Here's what we learned is going on in the minds of IT decision-makers when it comes to the future of virtualization:
It's not necessarily an either/or scenario. Because tablet and mobile computing are still in their infancy stages, the enterprise should take this opportunity to prepare its mobile strategy now.
With many vendors offering access to VDI via RDP, VNC, or ICA, these services should be seen as complementary rather than competitive.
Tablets are more of a threat to PCs, laptops, and Windows OS, but not so much to the practice and development of virtualization technology. On the other hand, without aggressive development for virtualization-friendly hardware, it'll remain status quo for a while, with the PC industry remaining healthy for the time-being.
One member of the group with experience in IT management said that the "security concern" is another major reason tablets are complementary to VDI rather than competitive. He posed the question: "Are companies prepared to accept VDI as a replacement for traditional desktop computing (regardless of client access device) and does the value add of VDI equate to real ROI?"
A VMware technical trainer in the group wants an endpoint that is the application doing work for him (e.g. email, documents, etc.), rather than the device running the app. The ideal device is one that allows access to those applications without worrying about the in-betweens.
One topic that got a lot of attention in the discussion was phone virtualization. Will this emerging technology improve or detract from existing enterprise mobile policies? Perhaps the evolution in the device market will push innovation and customization in the desktop virtualization market as well. Either way, it seems IT pros are looking forward to the changes coming in 2011.
How do you think tablets will affect desktop virtualization? Let us know in the comments section or send me an email.
Melanie Yarbrough is the assistant community editor at ITKnowledgeExchange.com. Follow her on Twitter or send her an email at Melanie@ITKnowledgeExchange.com.
January 19, 2011 12:19 PM
QR codes are finally coming to America with a caffeinated jolt, thanks to Starbucks' new mobile payment system that lets you scan and pay for your drinks with an iPhone or BlackBerry pre-loaded with Starbucks Rewards account information.
And with Starbucks incredibly brand loyalty stats, the program has a huge opportunity for success. As the Seattle Times reports:
One in five Starbucks transactions is now made with the store cards, and mobile payments "will extend the way our customers experience and use their Starbucks Card," Brady Brewer, vice president of card and brand loyalty, said in a release. "With mobile payment, the Starbucks Card platform further elevates the customer experience by delivering convenience, rewarding loyalty and continuing to build an emotional connection with our customers."
But as Starbucks paves the way into a brave new world (for the US, at least) of QR payments, I get the sinking feeling that we're bound to run into a "teachable moment" security lapse very soon. Continued »
---
January 17, 2011 3:25 PM
We received a great response to our call to the community for advice on ensuring that a blizzard doesn't become a perfect storm for your IT department. New member KFaganJr used the question as an opportunity to document everything his department did to prepare, preparing a fantastic guide for others facing a similar problem:
Most of the tasks were a verification that existing systems were fully functional before the storm hit. These included ensuring all off-site backups we run successfully, a live copy of any important documentation was hosted off-site and up to date, temperature sensors and reporting tools were functional and also tweaked to allow more time for action due to the extra travel time needed.

Being a small department we were able to just discuss things such as who can be where and do what if a major problem hits, but in a larger organization I would have documented it.

It's important to walk through the process of redirecting traffic if a location goes down. We have four main sites that usually funnel all traffic through the main office, if one goes down then that traffic has to be sent elsewhere to keep everything functional. Things to note… how much time do you have to complete the job if need be, is the alternate connection you rely on functioning properly, is touch services needed to make the switch?

Also, for anyone working with end users, any employees with passwords about to expire were sent additional emails to prevent additional work, reminders of phone system features were sent out that would help users work from home seamlessly. emails to remind users that if they have VPN issues speak to IT before the storm hits if possible. Additional laptops were available to lend out for critical personnel.

The most important task in my mind is making sure everything is running smoothly before the storm though, you don't want to worry about preparing for disaster and neglect the critical server that has been crashing, have an issue with that server when touch services aren't available and making all other planning to avoid disaster in vein because of an unrelated issue.
Spadasoe suggested that while virtualization could help offload some effects of traffic spikes if the number of remote users faced a sudden jump, "Our fabric is our fabric so we are limited in what resources we can add." Planning ahead and mapping out worst-case scenarios were the best tips for staying ahead of outages.
MrDenny shared that view, adding that using multiple sites and duplicated data was a worthwhile investment:
Having user data replicated between sites so that when they VPN into another site because the network link at their office is down the users can still access their data, etc. The setup and recurring costs for a little extra bandwidth is minimal compared to the loss of work from one bad 2+ day snow/ice storm.
One commenting wag suggested simply going with the flow, "cutting Internet access to the office? Then blame it on the provider." While we can't officially endorse that approach, we can understand the temptation. Any more tips? Leave them in the comments below or, better yet, add them to the community forum!
Michael Morisy is the editorial director for ITKnowledgeExchange. He can be followed on Twitter or you can reach him at Michael@ITKnowledgeExchange.com.
---
January 13, 2011 8:30 AM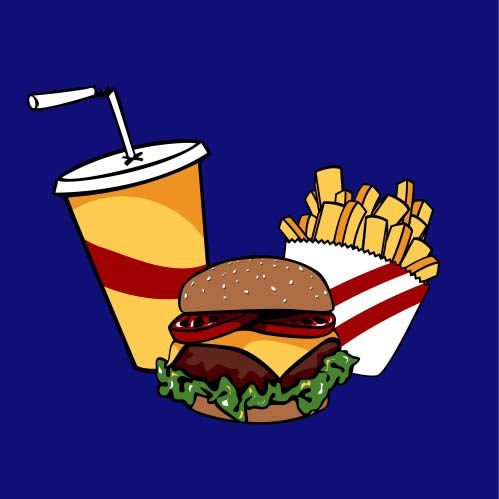 In an interview over at SearchVirtualDesktop.com, virtualization expert Mike Nelson highlighted some of the top stumbling blocks for new deployments of VDI. Among these stumbling blocks: Not understanding or being in tune with your users (i.e. not fully understanding what your users do); lack of application functionality in virtualized environments; and the inability to allocate resources and investment in planning.  Brian Madden agrees.
Just like with any new technology or infrastructure, there are bound to be stumbling blocks and desktop virtualization isn't something users want to jump head-first into. Enter VDI-in-a-box. Continued »
---
January 12, 2011 1:46 PM
In Boston today, one of the "trending topics" on Twitter is, quite appropriately, #snowday. Another trend should be setting off bright red warning klaxons in IT departments, though: VPN.
And if you actually look at what people are saying, it gets worse.
**Warning: Disturbing images ahead for the security conscious.**

So what's an IT department to do? Well, for one thing, prepare early and often!
Negotiate license agreements so you can have occasional "spikes" in remote software, like VPNs or web clients.
Send out e-mail reminders to staff that, on days where you're likely to have a large jump in remote workers, resources will be strained and outline strategies that workers can use to minimize their impact.
Have a recovery strategy in place, with a timeline of how long it will take to bring critical and non-critical systems back online after a local or regional power outage.
Any other dangers – or preventative measures – you'd recommend to your peers? Sound off in the forum! The best answers will even get 50 bonus points towards our current iPad contest.
Michael Morisy is the editorial director for ITKnowledgeExchange. He can be followed on Twitter or you can reach him at Michael@ITKnowledgeExchange.com.
---
January 10, 2011 10:36 AM
Get your daily,  140-character dose of desktop virtualization with these evangelists, practitioners, and experts alike, compiled below as well as in our Virtualization Pros Twitter list. Don't see your favorite name on the list? Add it in the comments or send me an email at Melanie@ITKnowledgeExchange.com! Not a Twitter person? No problem! Check out our list of top desktop virtualization blogs or SearchVirtualDesktop.com for meatier doses of the information you need.
Continued »
---
January 5, 2011 12:52 PM
When it comes to virtualization, be sure to read the fine print: Licenses can be surprisingly restrictive, even from vendors who are otherwise on the vanguard of virtualization. Take featured desktop virtualization blogger Brian Madden's explanation of Microsoft's licensing rules:
VECD stands for "Virtual Enterprise Centralized Desktop." It's the license that Microsoft requires to use its desktop virtualization. VECD must be purchased in addition to the base Windows operating system license. So if you want to virtualize Windows, you have to buy this VECD license as a second license. If you don't like it — too bad. Don't use Windows then. (Ah, the joys of a monopoly.)
And it gets worse, because VECD is a subscription, not a perpetual, license and signing up for VECD generally requires Microsoft's annual Software Assurance program. As if things weren't confounding enough, the VECD used to stand for "Vista," and is documented as such in much of Microsoft's documentation.
---
January 5, 2011 9:04 AM
We're covering all facets of the desktop virtualization world at IT Knowledge Exchange, and what better way to keep up on the latest in virtualization technology than to read what practicing pros and analysts are blogging about? One of the best resources for desktop virtualization blogs is TechTarget's very own BrianMadden.com. The site has been around a long time, offering in-depth and up-to-date analysis from original bloggers: Continued »
---
January 3, 2011 12:17 PM
Now that the holidays have come and passed, all manner of tablets and other mobile gadget gifts will be flooding homes and, inevitably, offices around the world. But there's another possible byproduct of the trend – aside from Angry Birds – everywhere: The mobile revolution might stall or kill outright nascent desktop virtualization efforts.
It would be a surprising twist. Server virtualization has revolutionized IT's "hidden" operations, cutting costs and speeding up deployments, and desktop virtualization was predicted to bring similar advantages to the most visible interaction between IT and their users.  Gartner had predicted the hosted virtual desktop market to equal 40% of the worldwide professional PC market by 2013, from less than 1% in 2009.
That's a highly optimistic outlook, but one that some tech pundits are saying is off the mark. As Kevin Fogarty writes for ITWorld, mobile is quickly becoming more important than desktop when it comes to virtualization:
Continued »
---
December 29, 2010 4:34 PM
Who says that tech books have to be boring and technical and, heck, non-fiction? Definitely not the people behind Stealing the Network from Syngress.
Meant to inspire security and technology pros alike to wonder and muse on the what ifs of security vulnerabilities, Stealing the Network exercises the imagination in hopes of sparking real life solutions. With contributions from security consultants, technical directors, security engineers and specialists with impressive lists of accomplishments, Stealing the Network is a truly creative bunch of "stories that are fictional, with technology that is real."
Whether you're into ethical hacking or IT security, you'll find the stories not only entertaining and thought-provoking, but also valuable in their recommendations and specificity regarding what programs and systems the fictional hackers are using. Though the stories are fictional, they are set in the real world and are described with great accuracy. Screenshots, graphs and titled sections make for easy reading and navigation. The authors of these ten stories come from the IT security world, and thus their characters and scenarios are familiar and relatable, like the narrator from Ryan Russell and Timothy Mullen's "The Worm Turns":
Rarely do people like me want to chitchat about what we do in general terms. We live in a world of minute detail, machine-language code, operating system calls, and compiler quirks. Most of the time, we would rather keep to ourselves and do independent study, unless we're having trouble with something specific or want someone to double-check our work.
In his foreword to the book, Jeff Moss, founder of Black Hat and DEFCON, defends the purpose of the book: "You could argue it provides a roadmap for criminal hackers, but I say it does something else: It provides a glimpse into the creative minds of some of today's best hackers, and even the best hackers will tell you that the game is a mental one."
Want a chance to win this unique book? Share your own hacking scenario – fictional or otherwise – and what can be learned from it. Leave your story in the comments section or email me at Melanie@ITKnowledgeExchange.com.
Check out our list of top network security books for more ideas on some great reading. Melanie Yarbrough is the assistant community editor at ITKnowledgeExchange.com. Follow her on Twitter or send her an email at Melanie@ITKnowledgeExchange.com.
---