---
May 11, 2011 7:30 AM
While Interop's not the most nuts-and-bolts conference out there, human stories still tend to take a back seat behind speed stats and deployment breakdowns (on a good day) or buzzy cloud terms (on an average day). Still, it was hard to miss out on one human story breaking at the conference: David Yen, Juniper's QFabric architect and previously scheduled to be its Interop keynoter, jumped ship to Cisco just before the conference. It was so last minute that all of the printed programs still listed Yen as the speaker.
Michael Kerner's take sums up what a lot of people were thinking: Juniper's suffered a serious blow, and Cisco's likely to be able to take his knowledge and rapidly iterate their own answer to QFabric. Shamus McGillicuddy at SearchNetworking got a more nuanced view from Tom Nolle:
Still, some analysts believe Yen's departure is more of a gain for Cisco than a loss for Juniper.

"I know and respect David, but Pradeep [Sindu, Juniper CTO] has had the guiding role in Juniper's activities, especially QFabric," said Tom Nolle, president of research firm CIMI Corporation. "The underlying semiconductor chipset has long been completed and there is not likely going to be an interruption on the QFabric release."

For Cisco, however, Yen's deep technology background sends an important message that the company will better focus on tech strategy.
It's unlikely Yen will bring any Juniper trade secrets Cisco's way – even if Cisco's architecture could support whatever technical knowledge he'd bring over, the risk of a crippling lawsuit would be ever present – but he brings something much more valuable and needed by Cisco right now: The ability to turn things around. After John Chambers' humbling admission that Cisco has been stumbling, it makes sense to bring in a veteran who, in just three years, dramatically raised Juniper's profile and technical execution, and who had previously helped guide Sun into becoming a respectable enterprise service company.
With Juniper's QFabric gaining ground and Cisco's determination to refocus on its core enterprise customers, it looks like HP got its wish for more competition.
Michael Morisy is the editorial director for ITKnowledgeExchange. He can be followed on Twitter or you can reach him at Michael@ITKnowledgeExchange.com.
May 10, 2011 7:03 PM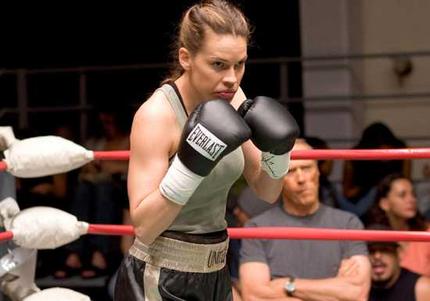 There's plenty of speculation around the web about exactly what Microsoft plans to do with its brand new, $8.5 billion dollar baby. There is a lot of "Microsoft doesn't know what it's doing" sentiment floating around, but then there are some more interesting hypotheses that we figured were worth a look.
Continued »
---
May 10, 2011 2:22 PM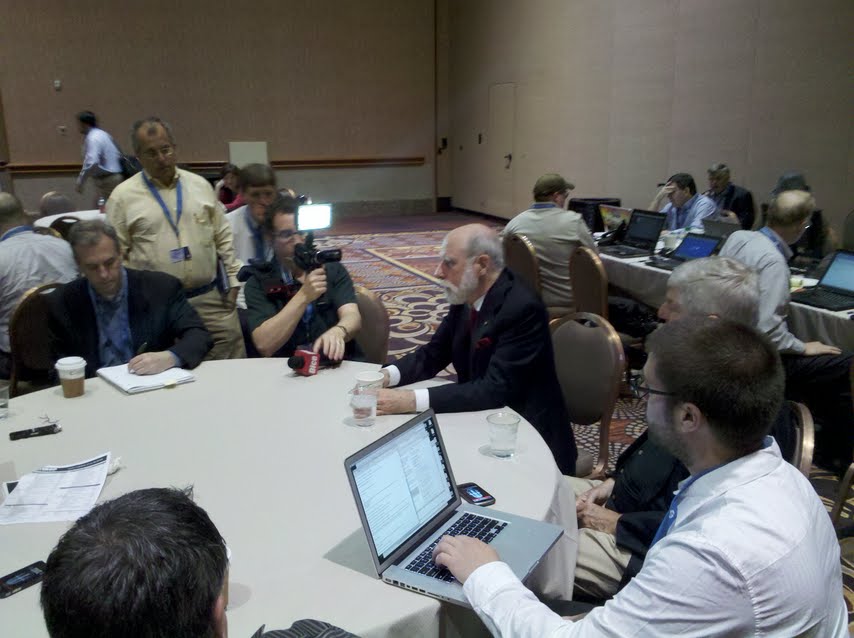 The father of the Internet had some tough talk for one of his progeny. In a roundtable after his Interop keynote, Vint Cerf – instrumental in DARPA's funding and guidance of the early TCP/IP protocol and currently a chief evangelist at Google – said cloud providers need to not only become better about giving companies and users access to their cloud data, but also in easily porting it from one platform to another.
The impetus to open up, he said, "always comes from users who say, 'I will not use this unless I can get it in an open way." There is hope, he said, drawing on the history of e-mail which slowly standardized while continuing to evolve over the years, but cloud providers need to be more creative about the opportunities that opening up could provide not just to users, but to the platforms themselves.
"Standards allow any cloud to view another cloud as if it were comparable," he said. When that happens, clouds could specialize in what they're best at: A great geolocating cloud, for example, could be given access to a real-estate database cloud only long enough to clean up and map the data. Getting to that point, however, is no small feat.
Cerf said that access controls and security rules need to be just as portable as the underlying information. "It's not just about moving data," he said.
Michael Morisy is the editorial director for ITKnowledgeExchange. He can be followed on Twitter or you can reach him at Michael@ITKnowledgeExchange.com.
---
May 10, 2011 1:25 PM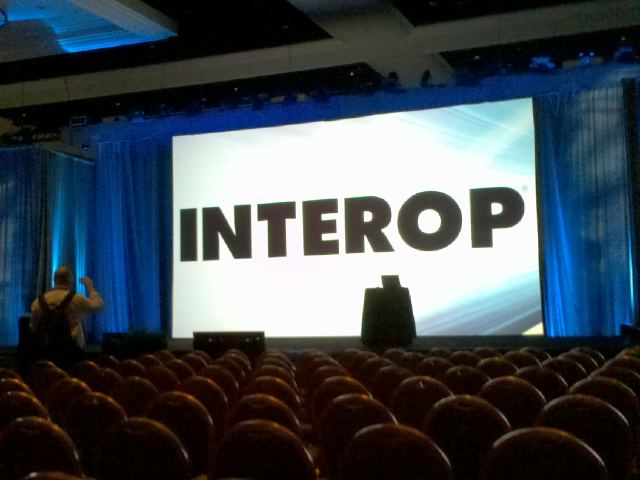 What war? On his first trip to Interop, HP's Dave Donatelli worked hard to leave an impression, flouting convention by bringing out a sidekick to offer a product demo, while coyly making swipes at Cisco, which did its own keynote just a few hours later. The end result, however, made HP's frontal assault on the current networking king seem more like a whimper than a bang.
---
May 10, 2011 7:39 AM
An IT professional's work is never done, especially when that work is learning his craft. That's why each month we try to bring you the latest and greatest resources being used by actual IT professionals in the field today. This month's theme is networking, and so we bring you some IT book titles for you to check out in your on-going task to stay on top of your field.
If you've read one of the books on this list, or if you'd like to suggest another title, and you'd like to provide a review, please get in touch with me at Melanie@ITKnowledgeExchange.com! Check out last year's networking professional reads list for more titles.
Continued »
---
May 9, 2011 10:26 AM
Cisco is a primary supplier of the network at Interop Las Vegas this year. Joel Conover and Kumar Reddy from Cisco share the behind the scenes details with you from the InteropNet stage. Watch this short video blog to see how Cisco is building a high-performance, highly available network to support both IPv4 and IPv6 end-to-end.
[kml_flashembed movie="http://www.youtube.com/v/ElHHChHp3BU" width="425" height="350" wmode="transparent" /]
---
May 6, 2011 11:04 AM
With Inteorp Las Vegas literally around the corner, we wanted to catch up with Marie Hattar, Vice President of Cisco Borderless Networks Marketing to understand what Cisco has planned. Check out this short video blog and be sure to visit Cisco at booth #1127 to see the latest technology demonstrations and to test your networking I.Q. in the Cisco Borderless Challenge to win a Linksys home networking router.
[kml_flashembed movie="http://www.youtube.com/v/GN6MEkRxW2Y" width="425" height="350" wmode="transparent" /]
---
May 3, 2011 2:51 PM
[kml_flashembed movie="http://www.youtube.com/v/JBEtPQDQNcI" width="425" height="350" wmode="transparent" /]
Videos such as this one spark a certain amount of nostalgia, not only for the clunky monster of a PC on Roger Fiddler's desk but for the days before the Internet made everything so much easier and, well, so much harder. While Knight-Ridder had a little too much faith in man's continuing loyalty to the newspaper, they pinpointed the crossroads where many vendors find themselves: "We may still use computers to create information but we'll use the tablet to interact with information."
This might account for the changing numbers as outlined by Tom Nolle at the Uncommon Wisdom blog:
PCs are not seeing the growth they once did…Some of the slowing is due to tablet encroachment, but most is likely due to people just not upgrading as often.
But the fruition of visions such as Knight-Ridder's 1994 prediction about tablets marks another change, not only within the tech industry, but in the way the rest of the world interacts with the IT department. Interactions aren't lassoed solely within a company's in-house messaging or email system. Despite social networking services aimed at the enterprise such as Salesforce.com's Chatter, users are still all over sites such as Facebook and Twitter, and not always for strictly business purposes. Sure, you could throw some policies at it and even make examples out of a few repeat offenders, but what happens when you're the President or, more realistically, you work in a high-profile government office where quips on Facebook can have serious and reverberating effects?
Continued »
---
May 2, 2011 11:47 AM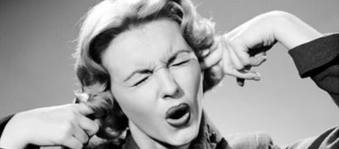 Last week's number one IT blog post covered whether it's better to advance in IT via promotion or job change. Careers – and job security – are always on the brain, especially in an ever-evolving industry like IT. Add a high-profile case like the Obama administration's cloud computing initiative and fears are exasperated. Continued »
---
April 28, 2011 10:07 AM
Last week's Amazon Elastic Compute Cloud (EC2) outage has served as quite the scare and reality check for IT departments and CIOs across the country. The main lesson that seems to have been learned is don't put all your eggs in one basket.
To add insult to injuries, The Register reports on the confusion many customers are experiencing regarding their service level agreements post-downtime. Though the EC2 SLA states that users can receive credits if the service's annual uptime percentage falls below 99.95%, many are finding that they fall through the loopholes in the fine print. As The Register reports, "[T]his only applies to users who have spread their applications across multiple 'availability zones' – subsections of Amazon's regional services designed not to fail at the same time." In other words, if your data isn't spread across the EC2 service, and thus more downtime-proof, you most likely won't be receiving a credit anytime soon. For those companies that did read the fine print and planned for disaster from day one, there was significantly less damage.
Whether you're a cloud supporter or an anti-cloudie, you probably have an opinion on Amazon's EC2 fiasco this past week. Bloggers around IT Knowledge Exchange took this opportunity to calm frightened users and learn valuable lessons. Take a look:
Also see IT forum questions on Cloud Computing.
Melanie Yarbrough is the assistant community editor at ITKnowledgeExchange.com. Follow her on Twitter or send her an email at Melanie@ITKnowledgeExchange.com.
---