---
May 22, 2011 9:31 AM
Some vendors and analysts content that the network just connects boxes and all you need is a tactical network, capable of addressing current business requirements and challenges. Cisco wants to debunk the myth that "good" is good enough for your business. Read this whitepaper to further debunk the myth of a "good enough" network.
May 18, 2011 1:59 PM
As networking month continues, we continue to bring you guides on the best places to get information and insight from networking professionals. Thank you to everyone who recommended a blog to us (in the forums and on Twitter), and especially thank you to those who write these great blogs! Check them out and let us know which are your favorites (or if we missed any) in the comments section.
PacketLife
I was admiring Jeremy Stretch's blog over at PacketLife on Twitter, and he responded to remind me that there was a whole community of great networking blogs. So I checked them out, and so should you. The full list is here.
Aaron's Worthless Words: Don't let the title throw you, Aaron Conaway's 12 years of experience with "designing, implementing, and supporting aspects of the network from switches to routers to firewalls to load balancers" makes this blog a great go-to for in-depth explanations and insights into networking processes.
Ethereal Mind: Greg Ferro is a freelance Network Architect and Senior Engineer and Designer. He writes this blog as a way of giving back to the IT community, a guy after our own hearts! (He's also on Twitter.)
Evil Routers: Jeremy has "designed, redesigned, implemented, configured, and managed large networks serving thousands of users" and has taught numerous courses on networking, security, and Windows Server. His expertise translates into mini-lessons and IT adventures in each blog post. He recently quit his job and outlines his reasons why as well as his passion for IT, which I'm sure many of you can relate to.
Fry Guy's Blog: Jeff is a Cisco CCIE in Routing and Switching #22061. His blog covers all aspects of his adventures in networking, including book reviews and his conference schedules. Get mini-versions of his blog posts at his Twitter.
PackLife Blog: Check out the PacketLife blog for more things networking including tutorials, or chat with him on Twitter.
Other great networking finds…
Packet Maniac: This guy is a network engineer and architect with experience with packets and frames and Cisco equipment. He believes that "no network is too big or too small to conquer." He's also on Twitter!
Archimedius: Greg Ness "rants and rambles" about networking, security and virtualization.
Network Janitor: Kurt writes about all of the things he's learned as a Network Engineer and as a guy studying to be one (CCIE and JNCIE). He specializes in design advice, building multi-provider and multi-technology network solutions, and IPv6 consulting. Check him out on Twitter as well!
The Networking Nerd: Tom Hollingsworth is also a Network Engineer who describes himself as a "voice/routing/switching/security nerd." He's currently studying for his CCIE, so wish him luck at his blog or on Twitter.
Where do you keep up with the goings-on in the networking world?
Melanie Yarbrough is the assistant community editor at ITKnowledgeExchange.com. Follow her on Twitter or send her an email at Melanie@ITKnowledgeExchange.com.
---
May 16, 2011 3:57 PM
Wonder how Sony's holding up after its recent data breach? It was another blow in the gut after March 11's earthquake in Japan slowed production at Sony. Costs will only rise as the entertainment company amps up its security and begins to compensate its customers.
As Eric Holmquist told SearchSecurity.com in a Security Squad podcast, "It really is unfortunate that it often takes an event to get people to do things better." So what do you do if your job goes beyond managing a network to renewing confidence in that network?
Continued »
---
May 13, 2011 8:16 AM
We're making some headway in Networking Month with regular updates and ground coverage from Michael Morisy at Interop 2011. But you don't need to travel to Vegas to get the latest in networking news; check out some of these Twitter feeds for regular updates, blog links, and one-to-one interactions with practicing networking pros. Did we miss anyone? Let us know in the comments section, send an email, or let us know on Twitter.
Networking Pros
@packetlife: Follow for updates on his community PacketLife.net and his Lego adventures.
@Archimedius: Greg Ness knows networking, virtualization, security, cloud computing, and data centers. Get his take on these areas of IT on his Twitter feed or at his blog, Archimedius.
@mfratto: Mike Fratto wants you to know he's not quite as grumpy as he seems. He also has ample knowledge in network computing, with focus on infrastructure and security.
@swackhap: Patrick Swackhammer has a cool name and knows his way around a network.
@corq: A self-proclaimed "network/sysadmin/security nrrd."
@stu: This Wikibon researcher and analyst focuses on networking as well as virtualization and cloud computing.
@joltsik: He's a blogger at the Enterprise Strategy Group, blogging about networking security among other IT topics.
@aneel: His tech interests range, but he has quite an archive of networking posts at his blog.
@ahojmark: Follow for updates from CCIE #8525, a self-proclaimed "network nerd," tweeting from Denmark.
@storageio: Greg Shulz has authored Resilient Storage Networks: Designing Flexible Scalable Data Infrastructures and other titles that contribute to the field of storage networking.
@ioshints: Recommended by @stu, Ivan Pepelnjak has been "designing, installing, troubleshooting, and operating large service provider and enterprise WAN and LAN networks since 1990 and is currently chief technology advisor at NIL Data Communications, focusing on advanced IP-based networks and web technologies. His books published by Cisco Press include MPLS and VPN Architectures and EIGRP Network Design."
Vendor-ish
@CiscoPress: Follow for updates on the latest titles and resources for networking self-study materials.
@Juniper_World: Get updates on the networking industry and Juniper's latest news.
@sonicwall: Get updates from the company that is "Relentlessly Engineering the Cost Out of High-Performance Secure Networking."
Melanie Yarbrough is the assistant community editor at ITKnowledgeExchange.com. Follow her on Twitter or send her an email at Melanie@ITKnowledgeExchange.com.
---
May 12, 2011 2:54 PM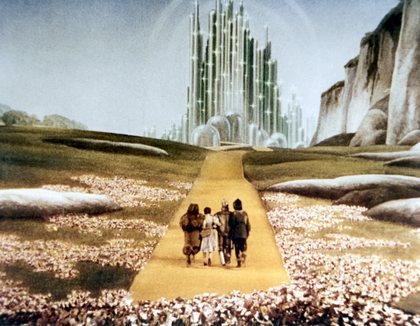 Looking for the heart to proceed with your stumbling virtualization plans? The brains to figure out how to deal with unchecked proliferation? The courage to tell your C-levels that no, Amazon E3 isn't the answer to all of life's problems?
Continued »
---
May 12, 2011 1:30 PM
Pat Calhoun from Cisco explains the company's latest tools for better managing wired and wireless networks, including advancements in branch security and campus monitoring. Learn about their new Identity Services Engine and Cisco PRIME offerings.
---
May 12, 2011 7:55 AM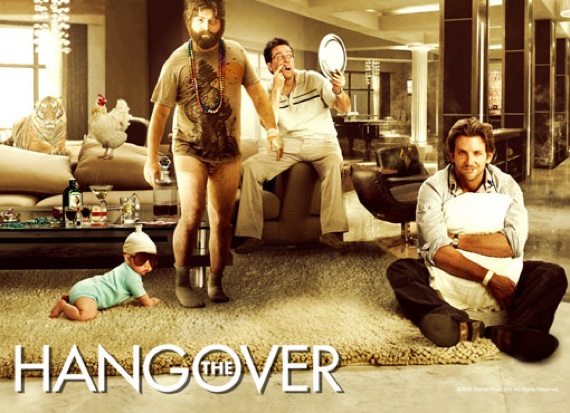 By almost all accounts, the "news" at this year's Interop was light. Many of the products being demo'd from the major players like Cisco and HP are, for the most part, reheated announcements of products that are already on the market, evolutions of their current offerings. The grumbling was palpable in the press room, but maybe it's a good thing we're not seeing the launch of too many brand new platforms.
Instead, every vendor is focusing on how they're working to make their current portfolio easier to deploy, manage and monitor: The new Cisco Flex 7500 Series Cloud Controller, as Shamus McGillicuddy writes, helps remotely manage thousands of wireless branch office Access Points (APs) and tens of thousands of devices.
---
May 11, 2011 7:30 AM
While Interop's not the most nuts-and-bolts conference out there, human stories still tend to take a back seat behind speed stats and deployment breakdowns (on a good day) or buzzy cloud terms (on an average day). Still, it was hard to miss out on one human story breaking at the conference: David Yen, Juniper's QFabric architect and previously scheduled to be its Interop keynoter, jumped ship to Cisco just before the conference. It was so last minute that all of the printed programs still listed Yen as the speaker.
Michael Kerner's take sums up what a lot of people were thinking: Juniper's suffered a serious blow, and Cisco's likely to be able to take his knowledge and rapidly iterate their own answer to QFabric. Shamus McGillicuddy at SearchNetworking got a more nuanced view from Tom Nolle:
Still, some analysts believe Yen's departure is more of a gain for Cisco than a loss for Juniper.

"I know and respect David, but Pradeep [Sindu, Juniper CTO] has had the guiding role in Juniper's activities, especially QFabric," said Tom Nolle, president of research firm CIMI Corporation. "The underlying semiconductor chipset has long been completed and there is not likely going to be an interruption on the QFabric release."

For Cisco, however, Yen's deep technology background sends an important message that the company will better focus on tech strategy.
It's unlikely Yen will bring any Juniper trade secrets Cisco's way – even if Cisco's architecture could support whatever technical knowledge he'd bring over, the risk of a crippling lawsuit would be ever present – but he brings something much more valuable and needed by Cisco right now: The ability to turn things around. After John Chambers' humbling admission that Cisco has been stumbling, it makes sense to bring in a veteran who, in just three years, dramatically raised Juniper's profile and technical execution, and who had previously helped guide Sun into becoming a respectable enterprise service company.
With Juniper's QFabric gaining ground and Cisco's determination to refocus on its core enterprise customers, it looks like HP got its wish for more competition.
Michael Morisy is the editorial director for ITKnowledgeExchange. He can be followed on Twitter or you can reach him at Michael@ITKnowledgeExchange.com.
---
May 10, 2011 7:03 PM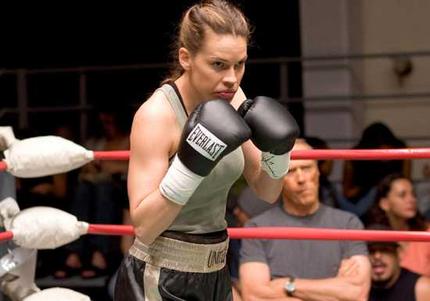 There's plenty of speculation around the web about exactly what Microsoft plans to do with its brand new, $8.5 billion dollar baby. There is a lot of "Microsoft doesn't know what it's doing" sentiment floating around, but then there are some more interesting hypotheses that we figured were worth a look.
Continued »
---
May 10, 2011 2:22 PM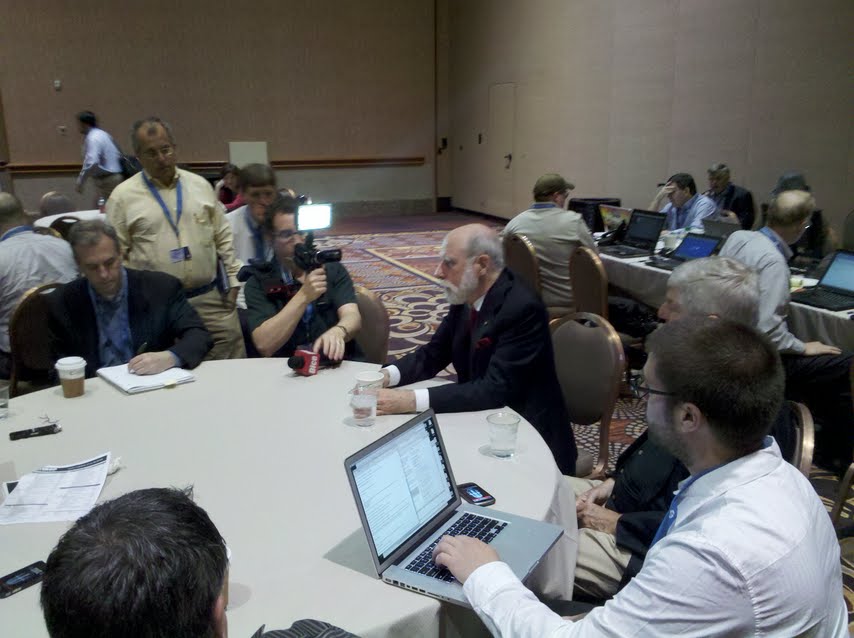 The father of the Internet had some tough talk for one of his progeny. In a roundtable after his Interop keynote, Vint Cerf – instrumental in DARPA's funding and guidance of the early TCP/IP protocol and currently a chief evangelist at Google – said cloud providers need to not only become better about giving companies and users access to their cloud data, but also in easily porting it from one platform to another.
The impetus to open up, he said, "always comes from users who say, 'I will not use this unless I can get it in an open way." There is hope, he said, drawing on the history of e-mail which slowly standardized while continuing to evolve over the years, but cloud providers need to be more creative about the opportunities that opening up could provide not just to users, but to the platforms themselves.
"Standards allow any cloud to view another cloud as if it were comparable," he said. When that happens, clouds could specialize in what they're best at: A great geolocating cloud, for example, could be given access to a real-estate database cloud only long enough to clean up and map the data. Getting to that point, however, is no small feat.
Cerf said that access controls and security rules need to be just as portable as the underlying information. "It's not just about moving data," he said.
Michael Morisy is the editorial director for ITKnowledgeExchange. He can be followed on Twitter or you can reach him at Michael@ITKnowledgeExchange.com.
---